Csonka: Where Are They Now, The 2017 WWE UK Championship Final Competitors
November 30, 2018 | Posted by
WELCOME back to column time with Larry. With the NXT UK series finally becoming a reality on the WWE Network, it's time to look back on the 2017 WWE UK Title tournament finals. I thought I would take a look back in a where are they now sort of column and see where the competitors on that card are now. The only rules are "have a take, be respectful of other's opinions and don't be a dick." We all have opinions, we're going to disagree, just be cool about it. Lets get to work…
* Where Are They Now, The Cruiserweight Classic Finals Performers
* Where Are They Now, The 2017 Mae Young Classic Elite 8
Special Guest – Aleister Black/Tommy End: On night two of the tournament, Neville defeated Tommy End in a good and fun match. End wasn't the main event guy in NXT just yet, while Neville was just about to challenge for the cruiserweight championship. I loved that Tommy End got a chance on the show, allowing him to work events like this as well as select main roster house shows is a nice reward for a European star far from home, got him more exposure, and also allows WWE to see him work with main roster stars to evaluate his readiness. THE VERDICT: A fun guest appearance for the European star before moving into much better things as a top star in NXT, where he's had a great run outside of almost being murdered in a parking lot.
Special Guest – Neville: On night two of the tournament, Neville defeated Tommy End in a good and fun match. Neville would go on to win the cruiserweight championship and rule as the king of the cruiserweights. Neville "walked out" in WWE during the Enzo era, reportedly unhappy with his position and treatment. WWE kept him sitting at home for nearly a year before finally releasing him and he just returned to Dragon Gate. THE VERDICT: This is not the cruiserweight you're looking for anymore, which on one hand is a shame because he'd be great in the new 205 Live, but I absolutely love that he's free and returned home.
Sam Gradwell: Sam Gradwell defeated Saxon Huxley on night one, at the end of that night, Pete Dunne kicked the shit out of him to close the show and NXT UK dad William Regal was not pleased about this. On night two, Pete Dunne easily defeated Gradwell in a fun little sprint to move on and eliminate Gradwell. Unfortunately, Gradwell suffered an injury, and got an MRI on his knee in early September, which showed a full ACL tear so he'll need surgery and be out probably six to nine months. He's been on a couple of NXT UK shows, but his action has been limited. THE VERDICT: Not enough sample size to work with, I'll reevaluate when he returns.
Joseph Conners: On night one, Joseph Conners defeated James Drake in a pretty good match and moved onto night two where he lost to Mark Andrews in a good match. Conners did well overall, putting in performances with good energy and sense of urgency, and had a better look than many in the field of competitors. He did well for himself in the tournament overall, with an overall pretty good run, but nothing that was must see or exactly wowed you. THE VERDICT: Conners impressed enough to make two 205 Live appearances post tournament, and was used in the 2018 WWE United Kingdom Championship Tournament, losing to Ashton Smith in the first round. He's a solid hand but not someone that overly impressed or that I'd be in a rush to sign, mainly because all they ever talk about is his LOSING PART OF HIS FUCKING EAR. Christ sake, he's not Mick Foley, it's that interesting if you talk about it all the time. He's a part time/special appearance guy at best for me; he's solid but unspectacular.
Jordan Devlin: Jordan Devlin defeated Danny Burch on night one, and then lost to eventual winner Tyler Bate on night two. Devlin put in good performances, looking experienced beyond his years, and composed more than many in the tournament. The thing is that I feel bad for him. He's a Finn Balor protégé, which is both good, and bad. It's good because he's obviously learned a lot from him, but bad because everyone expects him to be a mini-Balor or Balor 2.0 instead of letting him be his own man. He returned for the second UK tournament, beating T-Bone before losing to Flash Morgan Webster. THE VERDICT: Devlin was pretty good in his WWE appearances, but didn't exactly make a huge statement that he's a can't miss guy. In 2018 I've gotten to see more of his work outside of WWE, and he's delivered some really great matches, and is continually growing as a performer. Following those performances, I'm more than on board with him being signed than I was based purely off of his WWE work.
Mark Andrews: Prior to the 2017 tournament, Andrews received his release from TNA and scored his slot in the tournament. I was personally thrilled about this, because Andrews should have been a star for the X-Division, but ended up completely underutilized and misused. I absolutely love Mark Andrews as a performer. He's a great highflier, a tremendously fun babyface, and simply delivers when given the chance. He defeated Dan Moloney on night one and Joseph Conners on night two before falling to Pete Dunne in the semifinals. The Dunne vs. Andres match was one of the best matches of the tournament. He's made appearances on NXT as well as for 205 Live, always delivering and adding a sense of freshness to the product. THE VERDICT: I am thrilled that the NXT UK TV show is now airing because Andrews is a star and needs to be on TV as much as possible. He was great (but underutilized in TNA), he was great in the original tournament, and delivered in his NXT & 205 Live appearances. Seeing him utilized on a regular basis will bring me great joy because he's a good brother who deserves it.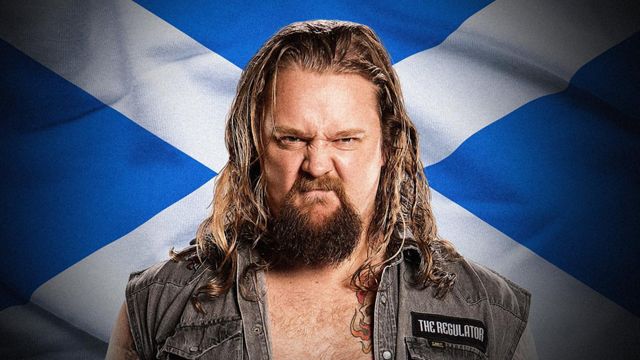 Wolfgang: For me, Wolfgang was the big surprise of the UK tournament. I had no idea what to expect from him, but came away impressed. He defeated Tyson T-Bone in round one in a good match, Trent Seven in a shocker and very good match in round two, and then lost to eventual winner Tyler Bate in the semifinals in another good match. He popped up later on, losing a UK Title shot against Pete Dunne and then an NXT North American Title match against Adam Cole, both in good efforts. THE VERDICT: I really like Wolfgang, he's different, has charisma, and is a pretty good worker. He came into the mix with absolutely no expectations and delivered well. He'll never be a top star in the UK brand, but he'll be a useful and fun cog on the machine that I will enjoy watching.
Trent Seven: Trent Seven is 37, the trainer and mentor of Moustache Mountain tag team partner Tyler Bate, and a guy that never would have been signed a few years ago. But thanks to a change in attitude and the UK project, he finds himself with a contract. He defeated H.C. Dyer in round one, before falling to Wolfgang in round two. He even enjoyed a short NXT tag title run with Moustache Mountain tag team partner Tyler Bate and delivered in great matches with Undisputed Era this year. THE VERDICT: Seven brings a ton of experience and familiarity with a lot of the UK roster, and can and likely will be an important veteran influence on them. Add in the fact that he can be utilized as part of the Moustache Mountain tag team and British Strong Style trios unit and he's a great signing.
Finalist/Winner – Tyler Bate: In round one, Tyler Bate defeated Tucker in a very good match, and then defeated Jordan Devlin in a good round two match ahead of beating Wolfgang in a good semifinal match. This all led to the finals where Bate went in hurt, but overcame the odds to defeat Pete Dunne in an excellent match to become the first ever UK Champion. I thought that Bate as the young "big strong boi" babyface as the first champion was a good call and put a nice close on the inaugural tournament. He reigned for 125 days before losing to rival Pete Dunne in an absolute classic at NXT Takeover: Chicago 2017. Bate would get another shot on NXT TV, where the two lads delivered another absolute banger. There were rumors that management soured on Bate, leading to him being in limbo and taking losses on NXT & 205 Live. But things eventually turned around and he enjoyed a short NXT tag title run with Moustache Mountain tag team partner Trent Seven, while delivering great matches with Undisputed Era. THE VERDICT: Signing Tyler Bate was an absolute steal, he's only 21 and is constantly improving. He's a great singles performer, can be a viable UK Title challenger at any time, and can be utilized as part of the Moustache Mountain tag team and British Strong Style trios unit. If he isn't in the mix for the UK Title, he and Seven will be great choices to anchor the tag division when it kicks off. All hail the "big strong boi."
Finalist – Pete Dunne:Pete Dunne defeated Roy Johnson in round one, attacked Sam Gradwell ahead of round two and then beat him. Following that was a win in a banger against Mark Andrews in the semifinals and that led to the finals with Tyler Bate. Dunne lost but the match was excellent and he showed he had star potential. I think it's safe to say at this time that Pete Dunne has been the top star to come out of the tournament, and while he wasn't the first champion, he's been an extremely dominant one, ruling as champion for over 500 days as of this writing. THE VERDICT: Simply put, Pete Dunne is the motherfucking truth. In terms of WWE matches, there is no one who on a match-by-match basis puts in as much high quality as he does (you can argue Ciampa to a degree) and has proven himself as a great choice as champion. He's a tremendous heel, but has also transitioned to a face role this year but most importantly, really hasn't changed at all, he's still bad as Pete Dunne that's looking to rip off your fingers if it pleases him and leads to a win. The scary thing is that Dunne is absolutely amazing and is only 24. Pete Dunne will be a spectacular lead star for NXT UK, but if he's not a main roster star in the next 5-years, WWE will have completely failed him. Which will very likely happen. Get on expanding that NXT universe Triple H and make good on the big time "territory pay" that keeps these guys happy in NXT land.
– End Scene.
– Thanks for reading.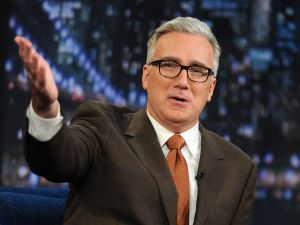 "Byyyyyyyyyyyyyyyyyyyyyye Felicia!"