Csonka Ranks The 2017 WWE PPV Matches (So Far)
February 16, 2017 | Posted by
Welcome one and all, it's column time with Larry. In another effort to follow and track the matches of 2017 better than I have in years past, I will be doing some columns, following the PPV matches of companies like WWE, TNA and Evolve. Hopefully along with the matches of the month columns and matches I missed columns, this will help you decide on things you want to see or catch up on. Think of it as a play list and skip what you want, save time and move on. Today we'll look at the WWE PPV matches (main roster), so far, in 2017; the list will go from worst to first…
From the WWE Royal Rumble – Kickoff Match: Nia Jax defeated Sasha Banks @ 5:10 via pin [*½]: This was fine for what it was, which was to give Jax a dominating win over someone with a name; if rumors are true about a multi-woman title match at Mania, she needed a credible win. They played up that Banks may not have been ready to be back in the ring, and Jax was just bigger and stronger. It wasn't bad, but came off as flat to me.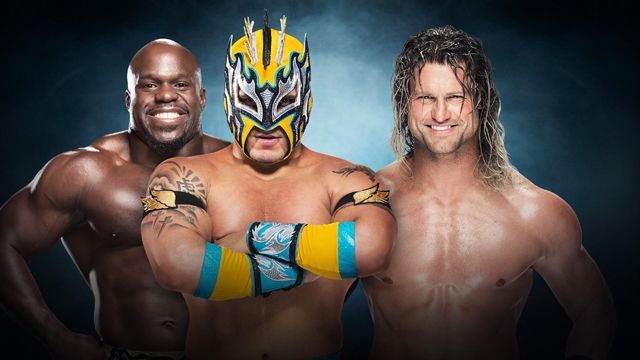 From the WWE Elimination Chamber – Handicap Match: Kalisto and Apollo Crews defeated Dolph Ziggler @ 7:30 via pin [**]: In terms on in ring action, this was ok, but did absolutely nothing for any of the three guys. Post match, Ziggler hot his heat back by attacking both to cheers, and then Pillmanizing the ankle of Crews, to chants of "one more time," so he did it again to cheers of "thank you Ziggler." Yes, this worked out so well. This more of an indictment on creative in their continued effort to fail Crews in the booking department.
From the WWE Elimination Chamber – Natalya vs. Nikki Bella went to a double countout @ 13:30 [**]: I have no clue why this feud has to continue, judging by the match they had here, I can't imagine they have a big blow off planned. Or maybe they do but thy have their hopes set too high. Natalya continues to feel miscast as a heel, and considering the attacks before we got here and the fact that they made this "so personal," this lacked heat, aggression and any sense of urgency (until the final 10-seconds or so). It the context of the feud, this was a disappointing match on an overall disappointing PPV. Considering the build, the finish was not satisfying at all.
From the WWE Elimination Chamber – Smackdown Tag Team Championship Turmoil Match: Champions American Alpha defeated The Usos, Heath Slater & Rhyno, FaBreeze, The Ascension and The Vaudevillains @ 15:20 via pin [**]: This was a desperate attempt to get some attention on the division, which has been largely ignored since the Wyatts left the scene. The issue is that none of the teams, including the champions are over. They tried to paint the champions as the guys who could overcome the odds and retain, which is not bad in theory, but the match was largely a mess; it had no sense of flow, no real drama outside of a few minutes towards the end, and I don't feel that it did anything to really help get Alpha over as the champions. If you weren't going to have then start and run through the teams to create some real dominance, you would have been better off just having Alpha and the Usos go out there and have a good match in this time given. This was an average at best match, that felt way too long.
From the WWE Royal Rumble – Kickoff Match: Becky Lynch, Naomi and Nikki Bella defeated Alexa Bliss, Natalya and Mickie James @ 9:45 via pin [**¾]: You had to move Lynch away from the title scene, due to all of the recent losses, so Naomi is the next babyface up it appears. I still think that there is a chance that the women get an elimination chamber match, which could work as they have mixed them more over the last week. Good match, the finishing sequence kept the feuds rolling as Nikki wiped out Natalya, Becky took out Mickie and Naomi picked up the big win in a pretty good match, with a nice energy and purpose.
From the WWE Elimination Chamber – Kickoff Match: Mojo Rawley defeated Curt Hawkins @ 8:12 via pin [**¼]: This was a house show match on the kickoff, which in theory is fine. It was better than expected, but I keep hoping for these guys to use these matches as a chance to work hard and deliver. At the end of the day, this was an average and perfectly acceptable match for the kickoff show. The good news was that this was likely Mojo's best performance on the main roster so far.
From the WWE Elimination Chamber – Becky Lynch defeated Mickie James @ 11:45 via pin [**¾]: I thought that they worked a pretty good match in terms of the action, but the booking of match and finish made it appear, to me, that Lynch stole a win and wasn't exactly on James' level.
From the WWE Royal Rumble – The Royal Rumble: Randy Orton wins @ 62:25 [***]: I thought that this was a good, but far from great Rumble match. I thought that they did a great job with BRAUN, sneaky Jericho was fun, The Goldberg vs. Lesnar interaction was really great, as were the Goldberg vs. Taker interactions. I liked the Harper angle as well, But there was a really slow middle portion that pulled the match down. It was disappointing that they brought Reigns back in, but didn't have him get revenge on BRAUN. The only surprise was Dillinger, which was fun but one thing I always love about the Rumble is surprise entries, and we didn't get those this year. This was an overall good, but also a disappointing match. I didn't mind Orton winning (although Bray my have worked just as good, it all depends on how the split is worked) and Reigns at 30 was fine, because of the Taker angle.
From the WWE Royal Rumble – Kickoff Raw Tag Team Title Match: Luke Gallows and Karl Anderson defeated Champions Cesaro and Sheamus @ 10:30 via pin [***]: I thought that this was another good match as the teams have developed a nice chemistry. The booking felt very backwards, as in that they still did a dirty finish and the two refs ended up favoring the heels. It didn't really bother me, or hurt the match, but felt off. Happy to see Gallows and Anderson finally win the titles.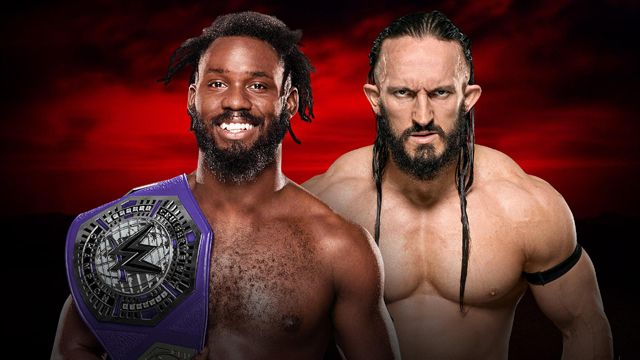 From the WWE Royal Rumble – Cruiserweight Title Match: Neville defeated Champion Rich Swann @ 13:35 via submission [***]: They worked a good match, but it felt flat due to the lack of crowd reaction, despite the content being good. It felt as if they were setting up to really tear it up down the stretch, but it just didn't happen. There was nothing technically wrong with it, it just needed some life from the crowd and a better closing stretch. It didn't help that they had to follow Owens vs. Reigns.
From the WWE Royal Rumble – RAW Women's Championship Match: Champion Charlotte Flair defeated Bayley @ 13:15 via pin [***]: Overall this was a good match, and was a good one to kick of f the show. The crowd was into it, and Charlotte came off very good here as she continues to grow as a heel. The crowd was into Bayley's near falls and hope spots. This also had a good energy, and the crowd bought into some of Bayley's near falls. I thought the finish worked well, with Charlotte tossing Bayley to the floor and hitting her finish on the apron (to sell the hardest part of the ring gimmick).
From the WWE Elimination Chamber – Smackdown Women's Championship Match: Naomi defeated Champion Alexa Bliss @ 8:55 via pin [***¼]: Naomi has a ton of ability, but her issues has been that she's inconsistent as a performer (on top of injuries happening at the worst time). She was on tonight, when she needed to be and I thought that she and Bliss worked really well together here and even complimented each other's style. This was the best of the three women's matches on the show, and second best of the night, only behind Orton & Harper. They exceeded expectations after some poor outings against each other in 2016. I have no issue with the title change, it wasn't like Bliss was killing t as champion, she was doing well but they want to tell the story of Naomi returning home at Mania to defend her title.
From the WWE Elimination Chamber – Randy Orton defeated Luke Harper @ 17:20 via pin [***½]: While there had not exactly been a lot of competition, with pretty much everything sticking in second gear, this was easily the best match of the Elimination Chamber PPV six matches deep. It had a slow start, and was feeling a bit lethargic, but it thankfully picked up and ended up a very good match. The crowd didn't seem to care all that much to begin, but were buying into Harper by the end, They gave Harper a lot in the loss, and I really hope that he gets to be a player in 2017; he has the skills and can work with anyone, no matter the size; he is a gifted big man who has been under utilized.
From the WWE Royal Rumble – WWE Universal Title Match: Champion Kevin Owens defeated Roman Reigns @ 24: 05 via pin [****½]: Going into the match, you knew that there would be smoke, mirrors and shenanigans due to the stipulation. And there's nothing wrong with that, because these two tore it up and delivered an amazing outing. I have been critical of the Reigns vs. Owens matches; they have felt slow, lazy and just lifeless most of the time. That thankfully changed here tonight and they finally lived up to their potential and put on the match I knew they could. It had a great energy, a good pace, a sense of hatred and violence. I thought that they used the stipulation extremely well, both guys worked like they desperately wanted to steal the e show and they delivered on the big time spots. The BRAUN run in likely sets up Reigns in the Rumble tonight, or at the very least him arriving to screw BRAUN. With a clean finish, this would have been even better.
From the WWE Elimination Chamber – Elimination Chamber WWE Championship Match: Bray Wyatt defeated AJ Styles, The Miz, Dean Ambrose, Baron Corbin and champion John Cena 34:40 @ via pin [****½]: This was an absolutely great match on a show that really needed it. We got a ton of great stuff from Cena and Styles, who continue to have absolutely great chemistry. The Corbin/Ambrose stuff ended up really well done, it allowed Miz to be a weasel and pick up a pin while also allowing Corbin to destroy Ambrose and set up an IC Title feud. I thought that the layout was especially strong, keeping the crowd invested, and also keeping a really good pace during the 30-plus minute match; it never felt slow, I was never bored and also felt that Wyatt out in a great performance in victory. Not only did he win, but I also felt he came out feeling like an actual force to deal with and looked like a player. This was a great way to close a lackluster show.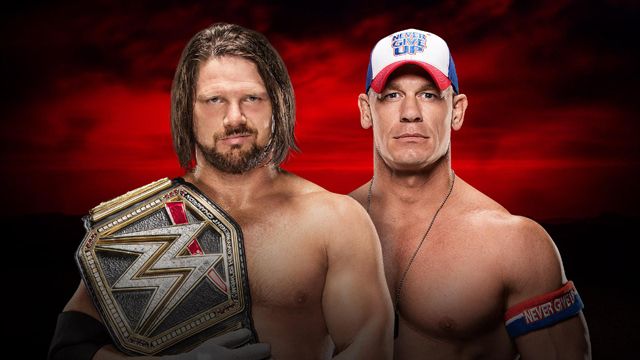 From the WWE Royal Rumble – WWE Championship Match: John Cena defeated Champion AJ Styles @ 24:35 via pin [****¾]: This kicked all of the asses, they completely emptied the tank and hit each other with anything and everything, making this feel huge, like they were both desperate to have this title. The crowd was great, the near falls were great and Cena's subtle facials, showing his frustration and teasing possible heelish tactics added so much to this. Styles was put over huge in defeat, he doesn't lose anything because he survived so much of Cena's best, kept coming and almost won. They also played well off of their past matches, with some great cal back spots. These two guys have amazing chemistry, and I want to see more. Styles continues to show why many considered him one of the best for so long, delivering again. Also, Cena once again steps it up and delivers in the big match setting. I absolutely loved this. Styles are in the clubhouse with the early lead.
– End scene.
– Thanks for reading.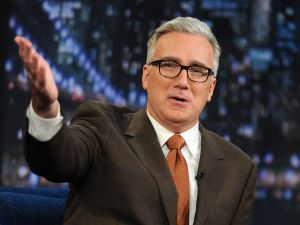 "Byyyyyyyyyyyyyyyyyyyyyye Felicia!"