Csonka Talks The New GFW Arrivals & Departures
August 24, 2017 | Posted by
– Welcome back to column time with Larry. I thought that I would look at the latest departures and arrivals in GFW. I hope that you enjoy, and feel free to share your thoughts. The only rules are "have a take, be respectful of other's opinions and don't be a dick." We all have opinions, we're going to disagree, just be cool about it. Earlier in August I wrote about the departures of Rayne, Morgan, Magnus, & Richards. But the company wasn't done flipping the script, so lets see who is out and who is in…
DEPARTURES

Angelina Love: Angelina Love's departure was no surprise for me as the only reason she came back was for her run with Davey Richards. They had an entertaining run with Eddie & Alisha Edwards, but with Richards departing, and the feud decisively ended, that here days were numbered. She had four different runs with TNA/GFW and is a former six-time Knockouts Champion, but hadn't had good performances as a singles wrestler, and there wasn't any place for another beautiful People reunion, as we have been there and done that too many times. Unlike Rayne, I felt she wasn't good enough to keep around and work with the younger and new knockouts. She had some absolutely dreadful performances on her XPLOSION appearances. I wish her the best, but she's no loss.
The Pope D'Angelo Dinero: With all due respect to D'Angelo Dinero, I find his departure no loss for the company. There is no need for a three-man booth, and his tired, cliché calls and poor impersonations of Duty Rhodes added nothing to the product. Dinero was a guy that I thought would achieve more in TNA when he signed, but a combination of poor booking and failing to deliver in main event matches when given the chance killed his chances. Dinero has a charitable foundation he runs and has wanted to get into acting for years. GFW wasn't going to use him as a wrestler, and I don't think he had plans for any kind of full time return as he's only worked 18 matches since 2016. I wish him well; he seems like a really nice guy, even if I wasn't a fan of his work.
Tyrus: Brodus Clay's time in WWE didn't quite work out the way he hoped, as he ended up a dancing dinosaur (but at least he had hot backup dancers and the gimmick was fun). I was shocked when he got the main roster call up, because I had watched a lot of his WWE developmental work, and while he was a big dude, he wasn't a good wrestler in any way. Following his WWE release, he made his way to TNA and is still with Impact Wrestling. He's mostly been used as muscle for EC3, Matt Hardy, Eli Drake and recently Bruce Prichard. In the background/muscle role, Tyrus is quite good and has even delivered in some fun promo segments. It's just when they try to have him wrestle that the issues occur. Tyrus is best in short outings or tag matches, but all too often that is forgotten when booking his matches, which tend not to be very good in my opinion. But the good news for him is that he does have a role in the business, if someone would realize that it's MAINLY outside of the ring. At age 44, Tyrus is still a big and intimidating guy who can play a role. The good news for him is that he has also started to regularly appear as a political commentator on The Greg Gutfeld Show, as he looks to set himself up for life after wrestling. Gutfeld and the people at Fox News seem to really like Tyrus, and he comes off well on the shows. Tyrus is not a world champion, he likely will never make it back to WWE at his age, but he's done well for himself. I hope that the Fox News stuff works out for him, he seems to really enjoy it and it would be nice to see more wrestlers move on into other things and be happy once their careers are done. On August 18th Tyrus announced (after airing his displeasure with how he was being used by the company) that he had been granted his release by GFW. At his age, and the fact the he wasn't happy and really had nothing to offer the product in my eyes, this was for the best for all involved. Tyrus can continue to work outside of wrestling on the Greg Gutfeld Show, Preacher and GLOW; he'll likely be much happier and making money with out bumping is always a good thing. It also opens up a roster spot for a fresh talent to be used as the roster tries to rebuild.
Low Ki: And in a move that should come as no surprise to anyone, the Low Ki bridge burning tour continues! Don't get me wrong, because when Low Ki is on and wants to be Low Ki in the ring, the guy can be absolutely phenomenal. The guy is a huge part of the early years of ROH & TNA, as well as the early 2000's indie boom. According to reports, Ki made the decision to leave the company over either a financial issue or a creative one. I wanted this run to work out for him, but feared that this would be another short-lived run in another company for Ki. Now if they did him dirty on money I don't blame him, but if it's over creative (again) then I am glad he's gone. He has a history of taking his ball and leaving/being forced out when he isn't booked the way he sees fit. People will paint this as a friendly and amicable split, but it's always painted that way so that both sides can save face. GFW will say it's amicable because they don't want to look foolish giving him his 20th chance. Ki will say it's amicable or GFW's fault so that he can save face and get booked. I get that as a performer that you need to know your value and worth, and fight against getting treated like shit. You don't want to devalue yourself, but when the track record you have screams that you're an asshole and hard to work with, that's not good. Low Ki is a case of such wasted potential, he should have been a guy that is loved and appreciated like Styles, Joe, Danielson and others from that generation that did business the right way. He's a loss in terms of being a great in ring guy, but he just brought in too much baggage and unfortunately, it ended up like most thought it would.
Alberto El Patron: Still Suspended, Status Pending
ARRIVALS

Hania: Hania debuted as a masked wrestler under the name Saturyne in CHIKARA, where WWE's Cesaro & Mike Quackenbush trained her. She is 27, started in 2011 and has worked 85 matches in her career according to CageMatch. She has a great look and showed a lot of potential in the matches of hers I have seen, but she's going to be a project. The one thing that alarms me about the signing is that she was in what she calls "semi-retirement," only working four matches since 2016. Hopefully she's fully invested now that she has a del and will be on TV. But if she's checked out, this could turn into a bad investment for the company.
Kiera Hogan: Hogan is 22, and has been working for Atlanta Wrestling Entertainment, SHINE Wrestling, SHIMMER Women Athletes, and WSU. She started working in 2015 and has 74 matches under her belt according to CageMatch. Hogan is another project signing, but has been getting a lot of great reviews this year for her great attitude, hard work and improvement. She is highly respected by her peers, and looks to be extremely excited for the chance with GFW, If her enthusiasm, hard work and evolution continues, she could be a steal for the company; she has a ton of upside.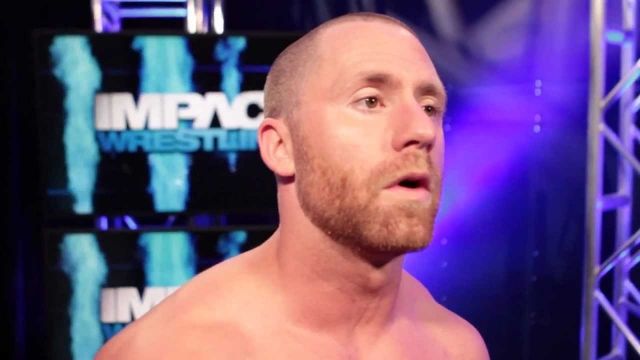 Petey Williams: On one hand, Petey Williams returning is a surprise, since he retired from full time action back in 2014. He's worked three matches this year, and considering he's a Scott D'Amore disciple and was a major part of the X-Division for years, that's why it shouldn't surprise anyone; never say never in wrestling, especially when it comes to retirements. Williams was always a favorite of mine, had a few years off, and if he's recharged and fully invested into this return, it could make for a lot of fun, But like with Hania, I do worry a bit about investing into another talent that was out of the business and now brought back in. Look at matt Morgan, he was out, came back, didn't seem into it and then walked away when he didn't get the deal he wanted. I think due to his relationships with Jarrett & D'Amore he's less of a risk than Hania, but is a questionable call to make when there is so much fresh and new talent out there that a lot of people haven't seen on a biog stage.
Taryn Terrell: Terrell last worked for TNA in July of 2015, teaming with Marti Belle & Jade, losing to Awesome Kong & Brooke. She had just lost her Knockout's title to Kim; she then walked away from the business, reportedly finding religion and was not planning to come back. When Terrell left WWE, she was a horrible character and just about as bad a wrestler. But to her credit, she busted her ass, became a rock solid character and turned into a good wrestler that had the ability to work up to her opponents and deliver in big matches. There may have been better wrestlers (as far as every day matches) but not everyone has the ability to up their game and deliver in the big matches. She did some great stuff with Gail Kim, and that's why she is back. Kim is retiring, Terrell never got her revenge, and is now likely here to ruin the Gail Kim retirement tour. Her return makes me wonder if they will try to bring Kong back for a short run in a similar role, with her and Terrell playing the ghosts of Kim's past trying to ruin her plans to go out on top. I like the idea of bringing her back for this feud, but not to be repetitive, this is a third talent that was retired and out of the business. I find these to be questionable choices. They may be hyped and ready to go at the start, but will they feel that way after the marathon taping they are about to do? I hope it works out, think they're taking a risk with Hania, Petey & Terrell.
Jim Cornette: And then in a move that I am sure many didn't see coming, especially due to the fact that he hasn't been shy about his feelings on the company, was the return on Jim Cornette. Cornette spent three years working for TNA (2006-2009), working on air as the new face of TNA Management. He is back and working in a very similar role and also gave a very similar speech in his return. Cornette has known Jarrett for a very long time, and is friends with both Prichard & Mantell; he also worked shows for Jarrett when he originally ran live events for the original version of GFW. His TNA departure was due to drama with Vince Russo, and word is (and hopefully it's true) that no one in GFW wants Russo involved. While GFW doesn't need another authority figure or power struggle angle, Cornette is a much better and charismatic on air personality than Prichard, and by a mile. Cornette has been out of mainstream wrestling for a while, but I am not concerned with him being pulled back in. Cornette only does things he wants to do, and if he's back, it's because he's motivated to do so. But the one thing that concerns me is the fact that he has stated that he is not under contract to GFW. I get that he's not a full time wrestler, but I highly question introducing a new and major character to TV without having him locked down to a contract. That's just bad business in my eyes. Hopefully it doesn't bite them in the ass like in the past when they would bring guys in, put them on TV (without deals) and give them wins.
Johnny Mundo: To me, Johnny Mundo is the biggest get of the bunch. He holds the AAA Latin American Championship, The Mega Championship, and the World Cruiserweight Championship. On top of that, he (along with Puma, Muertes, Fenix and Pentagon) has been a top star for Lucha Underground; Mundo has also won the trios and gift of the gods titles during his run. Mundo is one of many former Tough Enough competitors (along with Ivelisse, Marty the Moth, Son of Havoc) that have found new life and success in Lucha Underground. Mundo has turned into a great, over the top and cocky heel who can also bring it in the ring. I am a big fan of the guy and feel that he is a great addition to the GFW main event roster. He is also bringing Taya with him, who functions well as manager for him, but can also be a nice addition to the women's division. The only sad part about this is that AAA has loosened up on Lucha Underground working US TV, which was a huge no-no; they wouldn't let Ricochet work the NJPW US shows (even though he's technically released) because his last Lucha Underground TV appearance hasn't aired. But due to AAA's relationship with GFW, they have allowed several talents to work GFW PPV & TV. The reason I say that this signing is sad is because Mundo is one of the company's top guys, and I feel that it's just another nail in the coffin for the Lucha Underground series, and I will hate it if that is the case. But as for GFW, it's a great pick up.
At the end of the day, despite my concerns, I do feel that they made a lot of smart moves. I think they dropped the right people, and the additions have the potential to be really great for the company.
AND THERE ARE MORE COMING, but we'll get to them when they debut…
– End scene.
– Thanks for reading.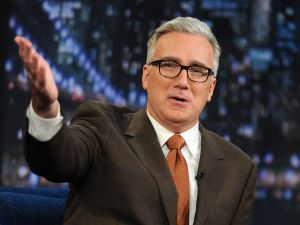 "Byyyyyyyyyyyyyyyyyyyyyye Felicia!"