Csonka: The Resurrection of The 3 Man Band
April 21, 2017 | Posted by
– Welcome back to column time with Larry. I think that when it comes to storytelling, that that the redemption story is not only a popular one, but one that resonates with everyone. Everyone has had a rough time or knows of someone that's down on their luck, and to me, there is nothing better than a great redemption story. They work because on some level, everyone can relate. But what if I told you that a lovable group of performers would live their dream and make it as professional wrestlers, come together as a unit and then have tragedy strike as it's all taken away from them. And what if I told you that four years after two of these men were released that days after Easter and the celebration of Christ's resurrection, that not only were all members of the 3 Man Band back in WWE, but that they were having their best year ever…living through a real career resurrection.
Heath Slater: You may not realize this, but Heath Slater has been part of the WWE in some form for 11-years now; he survived Deep South and FCW before getting his break with the Nexus. Slater was never going to be the star of that group, but carved a nice career as a tag guy and strong enhancement performer. I do not mean that as an insult, because Slater has been extremely reliable, always made his opponents look great and when given the chance was great for a laugh. He has a good charisma and I felt always made the most of his on screen time, which really showed during the original run of 3MB. But again, Slater was just a small cog in the machine, seemingly destined to odd undercard groups like 3MB, Slater Gator and the Social Outcasts. While WWE may have never seen him as a star, his was the highlight of these undercard factions. And then the draft happened last year, and in an odd twist of fate, Slater being left alone in a dark room and not being drafted was the best thing to happen to him. Slater started appearing, claiming he needed a job because he needed a double wide for his family, a new pool and possibly a prosthetic tongue for one of his many troubled kids. He started to gain fan support, and ended up in a team with Rhyno on Smackdown. They formed a fun odd couple tag team, and with the fans behind him, earned a run with the tag team titles. Slater looked like a guy that was left for dead, kept working hard, and made the most of the small opportunities given to him. The rise of Slater on Smackdown was fun, his segments with Rhyno were funnier than they had any right to be and he proved that if you keep working hard and make the most of your opportunities, no matter how small, you can earn the respect of the fans and become more than just another guy. He seems stalled right now, but there's no doubt that Slater has had a good year, better than anyone expected, and is the kind of guy that will have a job for a long time because he's willing to do what he has to in order to stay on TV.
Drew McIntyre: Back in 2006, at the age of 21, WWE signed a young Drew McIntyre. When his main roster debut came in 2009, I felt he was in trouble right off the bat simply for the fact that they tagged him with "The Chosen One" gimmick. These style of gimmicks tend to not work, either because of backlash or simply because the performer doesn't live up to the billing. At that time, McIntyre wasn't ready and the writing for him wasn't very good. He had times where he looked good, but it never clicked. He largely got lost in the shuffle, got placed into 3MB and was released in 2014. Re-branding himself as Drew Galloway, he wasn't discouraged and hit the ground running back in ICW and with WWNLive. In his first post WWE match he defeated Chris Hero to become the Evolve champion, and over the course of his run became one of the main faces for the company. Galloway was on a mission, not only to make the title he won important, but also to prove that he had what it takes to be a star in the wrestling business. Galloway's hard work also landed him in TNA, where he also found success at the top of the card, winning their world title. His work has been great, and now looks like someone that WWE really missed the boat on. At age 31, after a hell of a run on the indies, Galloway feels like he's really hit his stride and is a great addition to any card he's on He proved that being released by WWE isn't the end of a career as long as you're willing to work your ass off to prove people wrong; he did that and made himself a hot commodity. Galloway decided not to re-sign with TNA Impact Wrestling, and is officially back in the WWE fold and is about to be a main player for the NXT brand. Make no mistake, this is not only due to his hard work, but was also because he made himself such a big star outside of WWE that the promotion took notice and snatched him up before World of Sport & ITV could grab him. McIntyre is back home and proof that you can work your way back to the top, and that second chances are possible if you refuse to accept defeat and work your ass off.
Jinder Mahal: In the spirit of full disclosure, I want to say that I am not part of this new "pro-Jinder Mahal" movement on Twitter that think just because he got jacked up, that it means that Mahal has become some super in ring worker or is suddenly the most improved performer of 2017. Hell, in all honesty until this week, he was nothing but a warm body occupying Raw's low card and a mainstay on WWE main event putting on forgettable and bland matches with Curtis Axel on an endless loop. While he has worked his ass off to get into amazing shape, I find him to be a boring wrestler; I have watched more Jinder Mahal in 2017 than anyone should but WWE has decided to give him a chance, and I have no issue with him getting a chance, it's the timing of the chance I have issue with. It feels so rushed and poorly planned, he had no momentum and even lost the week prior to the #1 contender's match. I do like that they gave him some minions (which could be a huge chance for the Bollywood Boyz). I really hope that since they have given him this chance that they have this fully planned out; have about four weeks to establish him, give him some real momentum and try to give us a reason to care. I'll give it to them, it's a fresh contender, but now they have to make us care. Can they do that? Can they give him some actual momentum and build him into a challenger that people care about in the lead up to the PPV? We shall see. To be honest with you, I do feel that Corbin was more ready for the role, he wasn't pinned last week and had the win over Ambrose to play off of; giving him a shot at a B PPV in a title match would have been my first call, and if you want to give Mahal a chance, build the guy up so that it feels as if it means something. We always ask for fresh challengers, we want new stars and to be honest with you it isn't like Orton is hot shit as the champion right now. Maybe it works, maybe they make a new star and for Mahal I hope it works out. I get why WWE wants to get behind Mahal and to a lesser degree the Bollywood Boys, WWE has opened a WWE Shop in India, they are going to tour there in the fall, and Mahal can be a feel good story of a guy that worked hard, made it back to WWE and can inspire the people that they hope to make money spending fans; Mahal also has a degree in business and culture, speaks the language and can do a lot of media for the company. India is WWE's single-largest regional contribution to the brand's social media community of 750 million followers globally and WWE is looking to engage their fans in India more than they have recently. The bottom line is that Mahal is making the most of his second chance and I certainly don't hate him for that.
– Had you proposed all of this to me years ago when 3MB broke up, I likely would have laughed hysterically, but likely would have bought McIntyre becoming an indie success and darling, but that's about it. The motto of Smackdown is that it's the land of opportunity, and it has been for Slater and Mahal. People love a redemption story and America loves to give people a second chance, it's nice to see some people work hard and get their second chance at their dreams.
– End scene.
– Thanks for reading.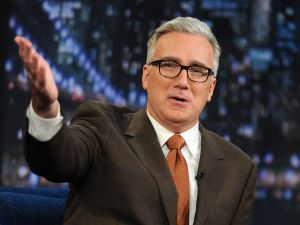 "Byyyyyyyyyyyyyyyyyyyyyye Felicia!"