Csonka's Championship Wrestling From Hollywood Review 10.14.17
October 15, 2017 | Posted by
Csonka's Championship Wrestling From Hollywood Review 10.14.17
Csonka's Championship Wrestling From Hollywood Review 10.14.17
OFFICIAL RESULTS
– Jack Swagger defeated Eric Watts @ 12:58 via submission [**]
– Big Duke defeated Karl Fredricks @ 4:30 via pin [**¾]
– The Rancheros defeated The Cool Boarders @ 3:17 via pin [**½]
– Hollywood Heritage Title Match: Champion Bad Boy Tito defeated Bateman @ 14:30 via pin [***¼]
---
– Follow all of my reviews at this link.
– You can read my review of last week's show at this link.
– We kick things off with an interview with Hollywood Heritage Champion Bad Boy Tito. He defends against Tyler Bateman tonight, and will prove to be the baddest dude in wrestling.
Jack Swagger w/Catalina Swagger vs. Eric Watts w/Ty Matthews: Swagger is till in his post WWE lazy gear phase, but at least he spiced up the act with his wife. He's also still doing the "we the people" bullshit. His post WWE run has been completely lifeless. They work hoss spots to begin, Swagger teases an ankle lock but Watts escapes. Swagger gets dumped to the floor, we get some really lazy brawling and now we take a break. Post break and Watts is working the heat, grounding Swagger with a chinlock. Watts follows with a back elbow, and short-armed clothesline for 2. Swagger slowly fires back with strikes, they trade now and Watts runs into a slam. Swagger then hits a big clothesline, covering for 2. Watts counters the Vader splash, hits a bicycle kick and sends Swagger to the floor. Watts then follows with a big by tope con hilo. Back in and his hits the DNR for 2. Swagger counters the second DNR and locks in the ankle lock and Watts has to tap. Jack Swagger defeated Eric Watts @ 12:58 via submission [**] The Jack Swagger play the hits post WWE tour continues, I'd say he phoned it in, but his performance was so lazy I can't believe he'd actually pick up a phone on his own to make the call. I get not taking a lot of bookings to spend time with your family after so many years on the road, but not changing up your act at all, looking like you give no fucks and going into matches like your working a Jack Swagger tribute act when you are in fact Jack Fucking Swagger is simply pathetic; imagine paying Jack Swagger to wrestle for you in 2017. Credit to Watts, he tried really hard and tried to make the most of facing a former WWE guy on TV.
Karl Fredricks vs. Big Duke: They work some solid back and forth, nice and clean work to begin. Duke cuts off Fredricks with a clothesline and big boot, covering for 2. Fredricks firs up, hits a PELE and corner splash. The springboard moonsault press follows for 2. Fredricks looks to fire up, but runs into a sky-high for 2. Duke talks some shit, Fredricks hits a roundhouse kick and heads up top but the swanton eats knees. The Duke hits a running knee strike and covers for the win. Big Duke defeated Karl Fredricks @ 4:30 via pin [**¾] This was a pretty good back and forth match, they kept a nice pace, and built to a smart finish.
– Big Duke hopes Scorpio Sky wins the TV title, so that he can beat him for it.
– Bateman cuts a promo on tonight's title match. He appears to be a magician and has a fantastic mustache.
– Howdy Price makes his way out to the ring and is looking for a tag team to represent. As he offers them a deal, two masked dudes, the Rancheros arrive and attack. IT WAS A TRAP!
The Rancheros vs. The Cool Boarders: The Rancheros dominate from the opening bell, working double teams and just overpowering the Cool Boarders. The Cool Boarders got some hope spots; they kept fighting like good babyfaces but would get cut off and the Rancheros beat them with an old school spike piledriver. The Rancheros defeated The Cool Boarders @ 3:17 via pin [**½] The action was solid, but this was a great little old school angle. The cheesey over the top manager bringing in some masked heels to ruin the day for the babyfaces, and busting out the spike piledriver was very enjoyable.
Hollywood Heritage Title Match: Champion Bad Boy Tito vs. Bateman: After some basic back and forth, Tito fires up with kicks and strikes to take control. Bateman quickly cuts him off, working uppercuts but gets sent to the floor and Tito follows with a suicide dive. Post break, we're back in the ring and Bateman takes control, covering for 2. Tito cuts him off with a German, but Bateman keeps fighting with strikes and then bites Tito's forehead. Tito creates some separation, and hits a blockbuster off the ropes. The blue thunder bomb connects for 2. Bateman connects with a knee strike and short-armed clothesline, picks Tito up and Tito cuts him off with a buckle bomb and XPLODER to the buckles, covering for 2; great combo for a near fall. They trade strikes back and forth, and we get a double down. They get to their feet, trading strikes again; Bateman hits knee strikes and a suplex for 2. Bateman counters fade to black, they work into a counter sequence and Tito hits fade to black (fireman's carry into a flatliner) for the win. Champion Bad Boy Tito defeated Bateman @ 14:30 via pin [***¼] This was a good main event to close out this week's show. The crowd was into their guys, but it felt a bit repetitive and not quite as intense as they wanted it.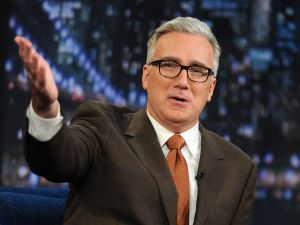 "Byyyyyyyyyyyyyyyyyyyyyye Felicia!"
6.7
The final score: review Average
The 411
This was another solid and enjoyable episode of Championship Wrestling From Hollywood.
legend