Csonka's Championship Wrestling From Hollywood Review 10.29.17
October 31, 2017 | Posted by
Csonka's Championship Wrestling From Hollywood Review 10.29.17
Csonka's Championship Wrestling From Hollywood Review 10.29.17
OFFICIAL RESULTS
– Suede Thompson defeated DJ Hyde @ 11:00 via pin [**½]
– Scorpio Sky defeated Dan Joseph @ 6:08 via pin [**]
– Nick Aldis defeated Will Hobbs @ 3:56 via pin [**]
– Peter Avalon defeated Julius Coleman @ 13:20 via pin [***]
---
– Follow all of my reviews at this link.
– You can watch the show for free at this link.
– DJ Hyde, Peter Avalon, & Nikko Marquez are interviewed to kickoff the show. Hyde wants to take his frustrations out on someone, right now.
DJ Hyde vs. Suede Thompson: Thompson dances around and dabs, Hyde isn't a fan of this and drops him with a right. More rights follow, and then chops. Thompson tries to battle back, works kicks but gets cut off almost immediately with a big right. Hyde stomps on his neck, picks up Thompson and hits a flatliner but Thompson kicks out at 2. Hyde tosses Thompson to the floor, Avalon beats him down, and Hyde goes after him but Thompson fights him and Avalon off. Thompson hits the enziguri but runs into the Bossman slam for 2. Post break and Hyde is still in control. He lays in more chops, but Thompson fires up and keeps fighting back. Thompson follows with jabs, but Hyde hits a spear for 2. Hyde follows with forearms and puts Thompson in the tree of WHOA. The cannonball follows. Thompson manages to keep fighting back and hits an x-factor off the ropes and a superkick for 2. Thompson heads up top, Avalon distracts him and Hyde cuts him off. Thompson counters the Hyde attack into a tornado DDT for 2. Thompson hits head butt and rolling elbow. Avalon then accidentally superkicks Hyde, and Thompson rolls up Hyde for the win. Suede Thompson defeated DJ Hyde @ 11:00 via pin [**½] This really felt like an effort to get Suede Thompson over as an underdog babyface star. But it fell short, in part due to the interference that took away from Thompson's win since it didn't really feel like he won and also because Hyde is largely shit. He's slow, isn't menacing or a bad ass, and appeared blown up half way through. Thompson worked really hard and had the crowd behind him, making the most of his shot. It looks like The Office (DJ Hyde, Peter Avalon, & Nikko Marquez) is about to break up.
– Post match, Hyde gets interviewed and he's pissed. He runs down Peter Avalon, & Nikko Marquez and says he saved them all the time but now he's done.
Tag Team Champion Dan Joseph w/Coach Flexo vs. Scorpio Sky: Sky takes early control, stealing Joseph's headband and mocking him. Joseph fires back with rights, but then runs into a dropkick. Sky then hits the Hennig neck snap, and side backbreaker, covering for 2. Sky tosses Joseph to the floor, but Flexo distracts Sky allowing Joseph to sneak back in and attack Sky. Joseph takes the heat, hitting suplexes and then working over Sky in the ropes. Sky battles back and hits a flatliner for the double down. Sky the fires up with clotheslines and a dropkick. Sky now locks in the Boston crab but Flexo throws in a flag to detract the ref. Sky takes him out, hits a superplex and knee strike, and the ace of spades puts Joseph away. Scorpio Sky defeated Dan Joseph @ 6:08 via pin [**] This was ok, but was the second match a the row with some form of interference, which is ridiculous, you have to layout the show better than that.
– Next week, Erik Watts, Bateman, Suede Thompson and Ray Rosas battle for a shot at the Hollywood Heritage championship.
Nick Aldis vs. Will Hobbs: Aldis is making his debut, one week after challenging NWA champion Tim Storm to a title match. Aldis grounds the action right away, but Hobbs makes the ropes. Hobbs then hits a spinebuster and a clothesline. He misses a charge and Aldis hits a Saito suplex for 2. Hobbs tries to fire back, but runs into a clothesline and Aldis covers for 2. Aldis heads up top, but Hobbs cuts him off. Hobbs follows him up and gets knocked back to the mat. Aldis drops back down, eats clotheslines and a powerslam for 2. The Hobbs frog splash eats knees, and Aldis hits a powerbomb and locks in the cloverleaf for the win. Nick Aldis defeated Will Hobbs @ 3:56 via pin [**] This was ok overall, but Aldis doesn't come across as a main event guy to me at all.
– Post match, Aldis is interviewed. He says his debut was perfect, but Tim Storm has been too quiet in regards to answering his challenge for the NWA title.
– Julius Coleman is confident ahead of tonight's main event.
Julius Coleman vs. Peter Avalon w/Nikko Marquez: Avalon tries to attack at the bell, but Coleman was too smart for that and gets a roll up for 2. They work some slick back and forth, with Coleman continually going for near falls. Coleman takes him to the corner, works mounted rights and Avalon Flair flops to the mat with Coleman covering for 2. Avalon battles back with strikes, but Coleman cuts him off with a suplex, covering for 2. Coleman grounds the action with a seated abdominal stretch. Avalon makes it to his feet, they battle to the apron and Avalon hits a dropkick to send Coleman to the floor. The suicide dive follows. Post break, Avalon is working the heat, choking out Coleman in the ropes. Avalon now grounds the action, looking to keep Coleman from using his speed and highflying skills. Coleman battle to his feet, and manages a springboard uppercut for 2. Avalon kicks out and hits a wasteland slam. Avalon then misses the moonsault, allowing Coleman to fire up with clotheslines. The flapjack follows and Coleman covers for 2. Coleman puts together a knee strike/flatliner combo, covering for 2. Avalon counters back, hitting soul food and a superkick; the cover gets 2. Avalon hits a big lariat, but Coleman kicks out at 2. Avalon look to put Coleman away, but Coleman catches him with a dropkick. Coleman hits the boom bat, but Marquez pulls out the ref to stop the count. Low blow by Avalon and marti-knees finish Coleman. Peter Avalon defeated Julius Coleman @ 13:20 via pin [***] While this was a good match, it was the third of four that had some form on interference, which is just way too much.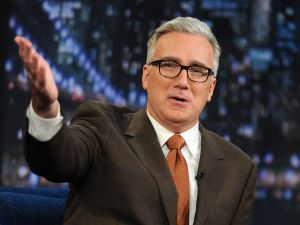 "Byyyyyyyyyyyyyyyyyyyyyye Felicia!"
5.5
The final score: review Not So Good
The 411
Overall this was probably "the worst" episode of the show I've reviewed so far. I get that they are trying to tell stories, but having three out of four having some form of interference was just a complete turn off for me.
legend