Csonka's Championship Wrestling From Hollywood Review 11.05.17
November 7, 2017 | Posted by
Csonka's Championship Wrestling From Hollywood Review 11.05.17
Csonka's Championship Wrestling From Hollywood Review 11.05.17
OFFICIAL RESULTS
–
For a Shot at The Hollywood Heritage Championship
: Erik Watts defeated Bateman, Suede Thompson and Ray Rosas @ 12:55 via pin [
***¼
]
–
Non-Title Match
: NWA Champion Tim Storm defeated JR Kratos @ 4:43 via submission [
*
]
– Los Rancheros defeated The Bonus Boys @ 5:11 via pin [
**½
]
–
Hollywood Heritage Championship Match
: Hollywood Heritage Champion Bad Boy Tito defeated Brody King @ 9:45 via pin [
***½
]
---
– Follow all of my reviews at this link.
– We get an opening promo from Nikko Marquez. He says the company is doing great, and Brody King arrives and calls out DJ Hyde. Nikko books King against Bad Boy Tito in the main event, a non-title match.
For a Shot at The Hollywood Heritage Championship: Erik Watts vs. Bateman vs. Suede Thompson vs. Ray Rosas: Everyone brawls at the bell, Rosas and Thompson attack Watts until Bateman gets involve and tosses Watts. Bateman then follows with a suicide dive. Thompson takes down Rosas and Thompson hits a cannonball to the floor. Rosas hits a moonsault onto the pile from the top. Post break as Rosas works over Thompson. Bateman back in and he takes control until Thompson gets a sunset flip. Bateman then hits a lariat and keeps Watts and Rosas on the floor. Thompson battles back, hitting a tornado DT but Rosas makes the save. It breaks down, Watts gets Thompson and Rosas on his shoulders and hits a Samoan drop. It's down to Watts and Bateman, they trade strikes and Rosas is back as Watts tosses Bateman. Thompson fights off Watts, huts s knee strike but Bateman hits a rolling elbow to take him out. Rosas hits a shotgun dropkick, but Watts hits him with a sack of shit slam. Thompson flies in with meteora on Watts. Thompson runs wild and covers Rosas for 2. He covers Bateman, but only gets 2. Bateman takes out Thompson with a knee strike, Watts tosses him and Bateman sells the knee. Rosas is back, avoids a charge and heads up top but Peter Avalon runs in and shoves him off the top (they are former tag partners). Watts hits the DNR and pins Thompson. Erik Watts defeated Bateman, Suede Thompson and Ray Rosas [***¼] This was an overall good and fun match, even if it was a but slavish to the multi-man formula.
NWA Champion Tim Storm vs. JR Kratos: They go face-to-face, and lockup. Kratos looks to overpower the champion, but Storm shoves him away. Storm follows with forearms; they trade strikes and light each other up. Kratos follows with chops, but Storm fires back with chops of his own. Storm hits a running boot and then more rights. Storm hits a corner clothesline, but Kratos hits a dropkick to cut him off. The corner forearm follows, and then an enziguri. Kratos covers for 2. Storm fires back with boots, and they blow a suplex counter spot; Kratos dropped him. Kratos hits a slam, but misses a running splash. Storm now lays in mounted rights, and works a sloppy variation on a neck crank; Kratos taps. NWA Champion Tim Storm defeated JR Kratos @ 4:43 via submission [*] Storm picks up the win ahead of his title match this weekend against Nick Aldis. Unfortunately, this was no good, it was slow, bland and should have been a shorter and more dominant victory for Storm.
– We get a post match interview with Storm, and says that he accepts Aldis' challenge for the title.
Los Rancheros w/Howdy Price vs. The Bonus Boys (Sugar brown and Clutch): Los Rancheros attacked the Boys last week. They rush the ring, but the Boys take control and get an early near fall. They work quick tags and double teams, scoring another near fall. The Rancheros battle back, and take control of things, working over Clutch. The Rancheros work a solid heat here, scoring with double teams. More quick tags follow, and a Saito suplex gets a near fall. Clutch hits a desperation dropkick and gets the tag to Brown. He runs wild off of a good hot tag, scoring a near falloff of a power slam. It breaks down and Clutch gets posted. The Rancheros double team Brown and finish him with the spike piledriver. Los Rancheros defeated The Bonus Boys @ 5:11 via pin [**½] This was a really solid, but at times, clunky match. I dig the old school heel vibe of Los Rancheros, they're fun.
Hollywood Heritage Championship Match: Hollywood Heritage Champion Bad Boy Tito vs. Brody King: They work some solid back and forth, with King overpowering Tito to begin. Tito is frustrated here, lays in rights and they trade center ring. King lays in forearms and hits a corner attack. Tito counters the next charge but King hits a high cross off the ropes for 2. Tito now hits a tilt a whirl slam, and covers for 2. King fires back with a clothesline, but Tito hits an uppercut and XPLODER to the buckles. Tito charges, but King hits an overhead toss into he buckles. Post break and they trade strikes. King to the floor and Tito to the apron and hits an apron PK. King cuts off the springboard moonsault, but Tito battles back and hits a tornado DDT on the floor. Back in they go and Tito covers for 2. They work back and forth and Tito hits a blue thunder bomb for 2. King fires up, hits a German and covers for a near fall. He lays in chops; Tito climbs the ropes and hits a blockbuster, covering for 2. King lays in knee strikes and hits a doctor bomb for 2. Tito fires back with strikes and kicks, and follows with fade to black, covering for the win. Hollywood Heritage Champion Bad Boy Tito defeated Brody King @ 9:45 via pin [***½] This was a very good main event, that didn't go too long and was all action. This was a match where both guys worked really hard and really made you feel like they were giving it their all for the title; really good stuff from both guys.
– King and Tito shake hands as Watts arrives to stare down Tito and set up their title match. Watts teases coming to the ring, but gets talked down by his manager.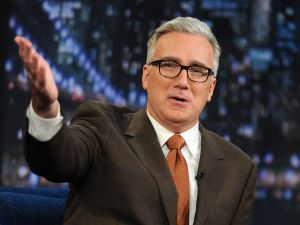 "Byyyyyyyyyyyyyyyyyyyyyye Felicia!"
7.0
The final score: review Good
The 411
After last week's less than impressive show, Championship Wrestling From Hollywood returned with a good, wrestling heavy episode that flew by and was just a ton of fun to watch.
legend