Csonka's Evolve 56 Review 3.19.16
March 19, 2016 | Posted by
Csonka's Evolve 56 Review 3.19.16
Csonka's Evolve 56 Review 3.19.16
OFFICIAL RESULTS
– TJ Perkins defeated Sami Callihan @ 16:45 via pin [***½]
– Ethan Page defeated Jack Gallow @ 4:18 via pin [**½]
– Drew Gulak defeated Fred Yehi @ 15:10 via submission [***½]
– Chris Hero defeated Tracy Williams @ 22:00 via pin [****½]
– The Premiere Athlete Brand defeated Team Tremendous @ 9:39 via pin [**¾]
– Zack Sabre Jr defeated Johnny Gargano @ 22:45 via submission [****½]
– Evolve Title Match: Champion Timothy Thatcher defeated Matt Riddle @ 8:45 via pin [**]
---
– Evolve announced earlier this afternoon that Mike Bailey is off the weekend shows, due to "transportation issues." The promotion is working on a replacement.
– They are doing an in ring segment with William Regal, which almost aired on the iPPV feed, but was quickly cut because it was "for live audience only."
– William Regal announced that some of the qualifying matches (the US ones) for WWE's Global Cruiserweight Series will be taking place in Evolve. More details to come.
Sami Callihan vs. TJ Perkins: Perkins made Callihan tap at Evolve 54 (during the second chance tag team tournament), so this is Callihan looking for some revenge as commentary (Lenny Leonard solo tonight) sells it as both men trying to get into to the top 5. Nice stuff to start, as they went from hesitant to teasing signature stuff into strikes and then to the floor and even a dive. Callihan had controlled, but once they got back in the ring Perkins took control with the groundwork. Solid heat from Perkins here (some leg work), both are basically heels as far as the storytelling goes, but I don't think that Callihan does anything to get sympathy when he has t fight from bottom. They battled in the corner, and Callihan hit a superkick as he fought back, to the knee of Perkins, and then he took control and went to work on the knee. Callihan taking control and working the heat felt much more natural here, as he methodically started to take a part the knee. Perkins finally countered a running kick by Callihan, and that allowed him to begin his comeback. Both guys kept going after the other's knees during this time, and then just started to land knee strikes and jumping kicks as they started to get lazy on the selling. Perkins misses a springboard and landed on his feet, never sold the knee and then hit a superkick. I mean, can we at least pretend? They ten exchanged submissions down the stretch and Perkins finally got the grapevined ankle lock and Callihan had to tap. This was a good opener, and both guys worked hard and delivered some clean work. I think the lack of selling down the stretch hurt the match, as well as the fact that it went a little too long. The crowd was really hot to begin, but their reactions slowly diminished and kept doing so as the match went on. Had they cut a bit and went into the submission exchanges, I think that it plays much better. I did love Perkins winning, he's been great in Evolve and now that he's not tired to TNA, they have mote freedom with him.
– The squeaky ring will be the end of me.
– Post match Perkins announced he was a free agent.
Ethan Page vs. Jack Gallow: Gallow is a late replacement for Bailey. Gallow got some run early, as they did a lot of back and forth and it was more even than you'd think. Gallow was able to counter Page's signature stuff several times, but page busted out the package piledriver and picked up the win. Page was so happy, as he's been on his redemption tour, that when he won he hugged the ref. That came off as fun and as a nice part of the story. Also, Gallow stepped into a tough spot here, but made the most of it. The match was short, but they worked a nice and fast pace and Gallow came off as a guy that could hang in Evolve. I hope he gets more chances.
Drew Gulak vs. Fred Yehi: I am excited for this one, Yehi has been hit and miss for me (never bad) and Gulak is the perfect gatekeeper, and gets some great matches out of guys, always working toothier strengths. They went big time grappling early, well done and a it dirty, meaning that it felt like a real grappling contest rather than a choreographed set of spots. That's key to making these things work for me. These matches are also, when done correctly, a nice break from the regular style match and helps add diversity to the card. Once Yehi started to overcome Gulak's grappling, he laid the boots to him and landed some leaping stomps before going back to the grappling. Gulak's grappling is so smooth, going from hold to hold to hold with seemingly no effort. He also does a lot of little things, like he almost never just picks a guy up, he grabs a hold and brings him to his feet and then applies another hold. Now this didn't remain all grappling or basic striking, they did mix in some suplexes, throws and some other basic pro wrestling elements, with Gulak largely controlling things. Yehi fought back and starred to get some run, but Gulak cut him off and applied the dragon sleeper and body scissors and picked up the submission victory. You either enjoy the style or you don't, which is cool. I like the style when done well, and thought that this was a good match that made Yehi look like a quality competitor against an Evolve mainstay. It was also completely different than anything else on the show so far. Post match, Yehi looked for a handshake, but Gulak grabbed the mic instead. Gulak said he saw a lot of potential in Yehi, but that Yehi had not earned his handshake just yet. The crowd chanted for Yehi during this, so I think that the match and post did a good job of setting him as a performer the fans will support as we go forward.
– Tracy Williams called out Chris Hero for their match. He also told Gulak that he got this and had him go to the back.
Chris Hero vs. Tracy Williams: At Evolve 48, Hero knocked out Gulak, Thatcher and Williams, because he could, and not Williams wants to man up and get some revenge. They did a lot of back and forth wrestling, with striking mixed in. More grappling and holds, but not the mat based stuff that we just saw. Williams got a sort advantage, when he hit an open handed slap to the ear of Hero, which staggered the big man. Hero then was able to send him to the floor where he unleashed a nasty barrage of strikes. Form there, Hero kept punishing and Williams would not quit, he kept firing up and fighting back, but hero kept knocking him on his ass. Hero kept brutalizing Williams, telling to stand up like a man, and Williams just kept coming back for more. Williams kept digging for this backdrop suplex, and would get shut down by elbows of death or other things. He eventually got it, which allowed him to made the big comeback. After about 10-minutes of ass beating, Williams was getting his revenge and even locked in the crossface, but Hero was able to get the ropes. Hero's agility is always undervalued, as he did some great stuff here (the over and back in on the ropes, jumping kick and kip up into the spinning boot) with ease and precision. Williams worked a series of near falls off rollups, but then Hero spiked him with a piledriver for a near fall. It broke down into the bit time striking exchange, Williams turned Hero inside out with a clothesline, and he hit a piledriver but Hero kicked out. That was a pretty amazing sequence overall there. Williams then ht the high angle DDT, the piledriver and Hero kicked out again but just barely. Williams lit up Hero with strikes in the corner, but Hero managed a rolling elbow and then another for a near fall. Hero was completely flabbergasted that Williams survived, so he went to the Gotch style piledriver, which finally put Williams away. That was so, so great. Chris Hero delivers again, and Tracy Williams steps up and delivers again. Williams loses nothing by losing, as he continues to put in some excellent performances and Hero is ridiculously consistent in delivering some greatness. The pacing was great, and it kept building and building throughout and again was different from the other matches. For a comparison, this was like an Ishii vs. Shibata match in all the best ways.
– Post match Hero says that it's time for everyone to recognize that's he's the best of all time.
Team Tremendous (Dan Barry and Bill Car) vs. The Premiere Athlete Brand (Anthony Nese & Caleb Konley) w/Andrea: Team Tremendous beat the PB on their way to winning the second chance tag tournament and a shot at the titles. My theory going into this was that the PAB wins here via shenanigans, Team Tremendous wins the tag titles tomorrow and then we get a rematch at Evolve 58 over Mania weekend. The PAB, being a bunch of dicks, attacked before the bell to take control. It largely failed as after the back and forth, Team Tremendous took control of things and almost hit "Book em Danno," but the PAB cut them off and we then broke down into a tornado style tag for a bit with all four men in and some dives sprinkled in. Nese then tried to use a chair, Andrea interfered and Konley hit the Mero-sault on Barry to pick up the win. They worked hard, and did a great job of keeping the crowd after the last match. The finish felt flat, but if they are going where I think they are, it works especially because Evolve almost NEVER does that style of finish, making it mean more.
Best In The World Challenge Series: Zack Sabre Jr. vs. Johnny Gargano: ZSJ has announced that he wants to prove that he is the best in the world and make Evolve his company in 2016, so the Best In The World Challenge Series was born. Hero is out on commentary, and will also be one of the opponents in the series. Gargano proved that he can work the grapple style, working a great match with Thatcher, which was very important to the crowning of Thatcher as the man. Excellent back and forth match wrestling to begin, both men had times to shine, but they kept ending in a stalemate. ZSJ is amazingly smooth, and it almost feels as if he improves every time I watch him. Gargano was starting to get the better of ZSJ and controlling more often than not, so ZSJ stomped the arm of Gargano and that allowed him to take control and start to work toward the arm bar. Gargano was great as he started to sell, looking afraid when ZSJ would attack, which works especially well because Gargano is left handed. As compared to stuff earlier on the show, when Gargano would go on offense or fight back in any way, he kept selling that arm. And not only the selling, but ZSJ kept going back to the arm repeatedly, to weaken it for the potential finish but also to cut off Gargano when he got a hope spot. Gargano was resilient, but ZSJ opened up the arsenal and landed the soccer kick and scored a near fall. They did a great series of counters late in the match, built around Gargano fighting off a dragon suplex repeatedly (in about 10 different ways) and finally hitting a dive onto ZSJ. Gargano tried for the Gargano escape, but he had issues holding on, due to the arm work, allowing ZSJ to escape and counter into another near fall. After a back and forth battle of strikes, ZSJ got the octopus hold, and Gargano dropped to the mat with both arms trapped and had to submit. That was another excellent match, with Gargano doing another big and clean loss to help put over another guy, paying back for the long runs he had with the title when he was beating everyone. This was excellent, on the level of Hero vs. Williams, but it was a completely different style of match. The work was clean, felt effortless, and they kept the crowd the entire way though. Gargano is a guy that can take the loss, even a clean submission one like this, especially when it means so much more for ZJS as they build his series. I knew that this would be really good, but it ended up as excellent.
– The premiere Athlete Brand attacks Gargano post match, and reminded him that they were still coming for the titles. Ethan page made the save. Page reminded Gargano that "on nights when Drew Galloway isn't here, Ethan Page has your back."
Evolve Title Match: Champion Timothy Thatcher vs. Matt Riddle: Thatcher became the new man in Evolve, winning the title and also taking out Gargano. Riddle is the former MMA star, who has taken to wrestling very quickly and had his breakout match at Evolve 55 against Tracy Williams. Riddle turned on Thatcher, which was a set up for Riddle to join with Catch Point. Riddle dominated early, using a nice mix of strikes and grappling to wear the champion down. Lots of good grappling, with Riddle looking for ground and pound. This was a fun match, and was really starting to go somewhere when they did this low blow deal from Riddle, and then Thatcher headbutted him to retain. That was complete weak sauce, designed to protect Riddle, and it came out of nowhere so the crowd reaction was poor. That was a big old pile of meh to close the show.
– Thatcher and Gulak had a back and forth, Callihan appeared and kicked Thatcher in the head and held the title belt up, Williams then attacked him and this was all a set up for Mania weekend including Sami pointing at the WWNLive Mania weekend sign.
* You can order Evolve on iPPV or VOD at this link.
* End scene.
* Thanks for reading.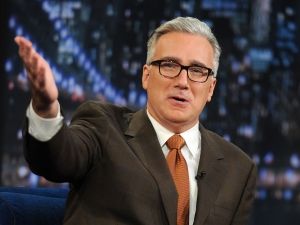 "Byyyyyyyyyyyyyyyyyyyyyye Felicia!"
8.5
The final score: review Very Good
The 411
Overall Evolve 56 was a very good, and high quality show. They provided a diverse collection of matches in terms of style, we were treated to two high quality matches that could make a lot of year-end lists, and things came off as very connected (from the last shows) to this show and going on into tomorrow and Mania weekend. The show is well worth your time, especially if you're looking for something different than the mainstream products.
legend