Csonka's Evolve 69 Review 9.11.16
September 11, 2016 | Posted by
Csonka's Evolve 69 Review 9.11.16
Csonka's Evolve 69 Review 9.11.16
OFFICIAL RESULTS
– Darby Allin defeated Tony Nese @ 8:56 via pin [***¼]
– Fred Yehi defeated Travis Gordon @ 5:40 via submission [***]
– Tracy Williams defeated Chuck O'Neil @ 9:01 via submission [**¼]
– DUSTIN defeated Drew Gulak @ 10:35 via pin [**¾]
– Ethan Page defeated David Starr @ 11:07 via pin [**¾]
– Matt Riddle defeated TJ Perkins @ 13:20 via submission [****¼]
– Ricochet defeated Zack Sabre Jr. @ 22:30 via pin [****½]
– Johnny Gargano & Cody defeated Drew Galloway & Chris Hero @ 20:15 via submission [***¾ ]
---
– Cody Rhodes threw a pizza party before the show.
Gargano "pizza party" UPDATE

Gabe said yes

Building said we can't. Food license. ?

Rain-check

— Cody Rhodes (@CodyRhodes) September 11, 2016
Gargano "pizza party" UPDATE

ITS HAPPENING! FREE pizza for those attending the meet/greet#Evolve69 @WWNEVOLVE pic.twitter.com/IW6Q5Lvp7P

— Cody Rhodes (@CodyRhodes) September 11, 2016
OMG! @CodyRhodes really did throw a @dominos pizza party for @JohnnyGargano's last @BookItGabe's @WWNEVOLVE match! pic.twitter.com/e1rftaSw36

— Joey Styles (@JoeyStyles) September 11, 2016
Cody Rhodes pizza party in full effect at EVOLVE 69 pic.twitter.com/oLbkjLdZzy

— Gabe Sapolsky (@BookItGabe) September 11, 2016
– They had a moment of silence for the anniversary of 9/11, and then had a dude there to sine the national anthem. Dude did a good job.
Tony Nese vs. Darby Allin: Nese is the Evolve mainstay, and is coming off of a huge victory over Riddle and Ricochet last night. Allin has been presented as the underdog upstart that is willing to do anything to succeed, but has come up short so far. Evolve management told him he needed a win this weekend to keep getting booked, and he lost last night to TJ Perkins. They pretty much started this coming out of the national anthem, with Nese sending Allin to the floor and hitting a suicide dive. Nese controlled for the first few minutes, with Allin getting his hope spots, but the power of Nese being the factor that would cut him off. Nese was brutalizing the young man. As previously mentioned, Allin is a natural at being an underdog, and has great crowd support here. Nese started to show signs of taunting Allin as he punished him. Nese eventually missed a moonsault, allowing Allin to hit a high cross all the way to the floor. Back in, Nese took control back and hit the pump handle driver, but Allin somehow kicked out to the shock of Nese. Nese went for it again, Allin escaped and scored the win with the cradle. The crowd went wild for this, treating this like a huge victory. This was a good opener; the work was good, the story was good and he crowd put it over the top. With Perkins and Gargano leaving, they are trying to make new stars. Nese's big win last night gave him a sense of overconfidence, which he basically admitted to in the post match. Allin is over, he's a fun performer and this worked.
– Post match, Joey Styles arrived and had a WWNLive contract for young Mr. Allin. Nese interrupted, grabbed the contract and teased heeling on Alli, but instead welcomed him to the Evolve locker room. He then promised that this is the last time he will see "this version" of Tony Nese.
Fred Yehi vs. Travis Gordon: Fred Yehi is the junior member of Catch Point, and despite some great performances, has come up short (angry and pissed off) in the wins column. He is coming off of a strong and much needed victory over Jigsaw last night. Travis Gordon previously got a shot at Evolve 65 and was destroyed in short order against Ethan Page. Gordon is very athletic and had a good look, they did this wacky repeated kip up spot where Yehi chased and tried to stomp the hell out of him. Gordon had a nickname of flip and he tried to do a bunch of that, Yehi punched him in the foot and then stomped the hell out of him to take the heat. Yehi is just systematically breaking down this dude with vicious looking strikes and stomps. Gordon tried to fire up but got absolutely planted with a German suplex. He back flipped out of another, and put together some really fun looking offense. He then hit a rolling DVD and then a superkick to get a near fall. Yehi vcut him off, sent him to the apron, Gordon springboarded in and Yehi caught him in the koji clutch and Gordon tapped. They packed a lot into a short time frame, but it never felt rushed or sloppy. Gordon looked good, and I am all for him getting more chances moving forward; he has a ton of potential.
Tracy Williams vs. Chuck O'Neil: O'Neil is an MMA fighter (17-8, fought in Bellator and was on the Ultimate Fighter) who has also worked for Beyond Wrestling. Williams worked a lot with Matt Riddle early in his run and is a great guy to pair with O'Neil on his debut. They worked a very MMA-centric style early, with O'Neil scoring with leg kicks, and scoring a double leg takedown and then fishing for an arm bar. Williams eventually cut him off and sent him to the floor, but came up a bit short on the suicide dive. Williams took the heat, working a more traditional pro wrestling offense on O'Neil. This is feeling really flat. Williams hit a series of dropkicks, but O'Neil hit a knee and a German suplex. He worked for a rear naked choke but Williams slammed him to the corner to break. Williams hit a superplex for the near fall. After trading strikes, Williams hit a lariat for 2. Williams then worked for a kimura, but O'Neil countered into a Michinoku driver and rolled for an arm bar. Williams escaped and got the crossface for the win. That was a match that would have benefited from being shorter. O'Neil came across solid but unspectacular in this match, which generally felt flat to me after the first few minutes.
– Post match Galloway and DUSTIN attacked and Pilmanized the leg of Williams with the chair. Gulak and Yehi made the save, and once again no Riddle. This leads directly to the next match.
Drew Gulak vs. DUSTIN: Gulak is all fired up and looking for revenge as the battle of the former Gentlemen's Club members starts off hot. They brawled to the floor, trading chops and Gulak kept the advantage. Back in and Gulak hit a lariat off the top for the near fall. DUSTIN fired back and hit a snap German for the near fall. That allowed DUSTIN to work the heat, grounding Gulak with a head scissors. The crowd is really into this so far as Gulak battles back and locks in a version of the tequila sunrise. DUSTIN made the ropes, they traded enziguris but then Gulak planted him with a powerbomb into the crab. DUSTIN counters and rakes the eyes, and works over Gulak with strikes and then sets him up top. Superplex by DUSTIN connects and both men are down. Gulak to the apron and DUSTIN bites his fingers, because he's a dick. Gulak then works the dragon sleeper in the ropes and finally breaks at 4. They again went to the floor where Gulak slammed DUSTIN and rolled him back into the ring. Galloway arrived with a chair and tossed it to DUSTIN. Low blow by DUSTIN and then a DDT on the chair as Galloway distracted he ref and DUSTIN wins. They had some good heat, but it felt as if they locked into second gear and never really got out of it. This was pretty good overall.
– Post match Galloway says it has always been about he and Gargano. Gargano did well but he took Evolve mainstream. They took separate paths, he took the road of tradition while Gargano went with the machine, but it will all end tonight. He promises to DELETE Gargano and Cody for good tonight.
Ethan Page vs. David Starr: David Starr has been getting chances everywhere as of late, and gets his shot with Evolve against Ethan Page. Page is still looking for redemption before Gargano leaves, putting Starr in a difficult position because the Evolve faithful are invested on the page story and are looking for a short match so that they can get to that. They stalled early and played to the crowd. Starr took Page to the mat and out grappled him and Page yelled, "I FEEL LIKE CM PUNK RIGHT NOW!" Starr was a step ahead early, and then they did some comedy, which like last night felt out of place. Starr snap marred Page and then basically rubbed his dick into Page's face, which got us a "you got tea bagged" chant. Page looked to get serious, but got send to the floor and Starr hit a suicide dive and bounced off of Page and flew into the front row. Page then brutalized Starr on the floor, hitting an apron bomb and back breaker. Starr hit a superkick and then hit another dive, coming up a bit short and almost killing himself. They brawled on the apron; Starr escaped a DVD try and then ran into the RKEGO for the near fall. Page went for the package piledriver, countered and Starr worked him over with chops and forearm strikes. Page hit he bicycle kick but Starr hit the brainbuster onto the knee for a great near fall. Starr maintained control, set Page up top and followed. They worked a really hot closing stretch, with Page getting the win with the package piledriver, but Starr looking like a player. He got a real chance to shine here, unlike his TNA One Night Only appearance, which was just there. It was very enjoyable though once they got done with the comedy and the crowd loved Starr and chanted for him to come back. Very good match here.
– Drew Gulak arrived before the match and said that he and Yehi are about to take Williams to the hospital and wondered where these two were earlier in the night? He thought they were a team, and Stokely Hathaway interrupted and said that Perkins was going to WWE Raw, and he's not worried about any wars. Riddle then grabbed the mic and said that he's here to wrestle, so lets wrestle TJ.
TJ Perkins w/Stokely Hathaway vs. Matt Riddle: This is Perkins' final Evolve match. They worked a nice back and forth mat wrestling, as both men were looking for early submissions. This was all nice and clean work, playing to the strengths of both guys. Perkins then did a sweet bridge spot, leading to a neck breaker and near fall. Riddle then went for the arm bar, but Perkins countered into a knee bar. Riddle got the ropes and bailed to the floor, where he ate a springboard dropkick. Back in, they did some counters and Riddle went for the springboard elbow, slipped, but recovered and hit it before connecting with a series of gut wrench suplexes. Riddle tried to take the heat, but Perkins quickly targeted the knee of Riddle and grounded him as he went to work to set up for that knee bar. He worked the Muta lock, effortlessly working the leg of Riddle here. Riddle tried to fight back as Perkins worked a hanging guillotine; he turned it into the fisherman's buster for the double down. Riddle missed the springboard knee and Perkins caught him with a version of the gutcheck for the near fall. Riddle caught Perkins out for the corner and hit the jumping tombstone for a great near fall. Perkins tried to fight off the twister and did with elbows; Riddle is throwing kicks and dropping the selling of the leg. They traded a series of kicks and that led to the double down. Perkins got to his feet and missed the springboard dropkick, Perkins ht the toss up kick and then rolled into the knee bar, but Riddle rolled out and eventually transitioned into the twister, but Perkins escaped into the knee bar and Riddle was trapped center ring. He eventually rolled out and laid in hammer fists, and then caught Perkins again in the twister and Perkins had to tap. This was an overall excellent match with a tremendously well-done closing stretch. The only real criticism is Riddle dropping the selling down the stretch, had he kept that going this could have been even better in my opinion.
– Post match Hathaway and Perkins had a moment. Hathaway then told Perkins he showed the world that he is special even though he lost. It's now time for the TJ Perkins celebration. Some ladies carrying cash then entered the ring and made it rain as Hathaway drank champagne. Hathaway says they have had great success together, the road is before you, and he can't imagine wrestling without Perkins or Evolve without Perkins. He also can't imagine Raw without Perkins, so on behalf of everyone here, watching live in the locker room, I won't say good bye but I will say thank you. Perkins then did snow angels in the money in the ring. That was a hell of a farewell segment for Perkins, who most certainly deserves it for his work in the promotion. I am still amazed at how ROH & TNA missed the boat in this guy.
– Evolve returns to the venue on November 12th.
Zack Sabre Jr. vs. Ricochet: They worked some slick and fast paced counter wrestling to begin. They did a few exchanges, one time with Ricochet escaping with his power advantage and the other with ZSJ using his technical skills to escape when Ricochet had the advantage. As they continued to grapple, Ricochet tried to use a fishhook to escape, an ZSJ yelled at him and called him a cheeky bastard. After a series of passes, Ricochet was picking up the pace and looking to do some flippity-dos, but ZSJ cut him off with a headlock takeover and then worked a head scissors. After a lot of effort, Ricochet eventually escaped and landed the standing shooting star press for the near fall. Ricochet then went to ZSJ's wheelhouse and worked a series of submission holds. After a series of kicks, he landed the slingshot senton and did a little Eddie Guerrero shimmy. He then missed the people's moonsault and ZSJ worked the triangle choke. Ricochet took the heat, starting to focus in on the arm of Ricochet and trying to break him down. It's moments like this I ponder why ZSJ is working the arm. I mean I know it's his go to work, but Ricochet is the king of flight, maybe we should work the legs a bit, huh? Ricochet looked for the back handspring, but ZSJ kicked out the arm and then hit the PK for a near fall. Ricochet slowly started to make a comeback, and hit the high cross for a near fall. ZSJ blocked the suplex try, avoided the kicks but then got planted with a SICK Regal-plex for the near fall. That was nasty. ZSJ escaped the dead lift suplex attempt working the arm and then spiked Ricochet with a brainbuster. ZSJ back to the arm, looking to turn and rip off Ricochet's wrist. Every time Ricochet fired up he was slowed by the arm, like this past time where he ran into the uppercut for the near fall. They picked up the pace, and after a series of counters, Ricochet hit the cutter for a near fall. ZSJ countered the Bennadryller and got the prawn hold for the near fall. They then started to destroy each other with kicks and strikes, and Ricochet countered an uppercut into the backslide; ZSJ escaped and ran right into a lariat that turned him inside out. The crowd is responding very well to this as they have been opening the floodgates down the stretch. Ricochet landed a series of kicks, but ZSJ locked in the octopus. ZSJ transitioned into the hanging arm bar, but ricochet hit the northern lights suplex and then the dead lift into the suplex for a near fall. Ricochet went for the shooting star but landed right into the triangle choke! Ricochet desperately tried to power out, did with the single arm powerbomb and went up top once again and hit the 630 for the win. Sweet baby Jesus that was amazing. They did a great job of meshing their styles, the match never felt long, the homestretch was off the charts and it just all came together with little resistance. The only thing that holds this back from being a top tier MOTY contender is the fact that Ricochet dropped selling the arm down the stretch so that he could hit all of his power stuff. You can't dedicate so much work to the arm and then just drop it for the hot home stretch. But other than that, this is the match of the weekend so far.
– Galloway got an absolutely amazing reaction for his final match here, and was visibly emotional. Joey Styles is on commentary for the main event.
– The crowd chanted, "thanks for the pizza" to Cody.
Gargano's Final WWN Match: Johnny Gargano & Cody vs. Drew Galloway & Chris Hero: This is Johnny Gargano's final match with Evolve. Last year, back in June to be exact, I wrote about Gargano's run as Mr. Evolve and why he would be a player in WWE. He is about to head to NXT and the Cruiserweight Division full time, but will stand with Cody (announced as just Cody tonight) to battle Drew Galloway & Chris Hero, who thinks they are saving Evolve, but are willing to destroy it to do so. Cody and Hero started things off; they worked back and forth with both guys getting various moments to shine. Cody then hit the delayed suplex on Hero and tagged Gargano in. He and Cody hit stereo dives to the floor, and we returned to the ring as Gargano worked over Galloway. DUSTIN would distract Gargano, allowing Galloway to take control as he wrestled in his hoodie. Galloway pulled Cod to the floor and slammed him to the barricade and apron; he then tagged in and continued the assault on Cody. Galloway was just kicking away at Cody, seemingly for minutes, and doing little else; just repeated stomps after stomps. After a few minutes, he then worked Cody into the tree of WHOA, Cody fought him off and then sent Hero to the floor and Gargano got the hot tag. He ran wild, hitting the roll through kick and then super kicking Hero and then the spear on Galloway for the near fall. Galloway managed a head butt and tagged Hero in, and he ate a superkick and then Gargano tagged in Cody who threw superkicks. He and Gargano lit up hero with something like 10 superkicks and then hit Galloway with duel superkicks and they covered hero for a near fall. It broke down as Galloway got beaten down, Hero back in and evened the odds. All four traded strikes, hero started to light fools up but Galloway hit Gargano with a tombstone and Hero then grabbed Gargano and spiked him with another piledriver, but Gargano survived. Cody saved Gargano from a spike piledriver and hit cross Rhodes on Hero, Gargano then got the Gargano escape but Hero escaped. Cody then locked in the American nightmare and Gargano locked in the Gargano escape. Cody then sent Galloway to the floor, Hero tried to power out and tapped. A fitting end for the man who had been the heart and soul of Gargano, he got to survive and overcome in the final match. This was hard hitting and well paced, allowing everyone to look good.
– Cody put over Gargano, wished him well and then left the ring to him. Gargano teased giving a speech, which the crowd really wanted, so he took the mic but ETHAN PAGE arrived and attacked Gargano! He took the mic and then hit Gargano with it, calling Gargano so smart because he wouldn't believe Ethan page, because he never believed him and never forgave him. Page declared that he would always be the smarted man in the room, because he planned this whole thing, he plotted and waited for that perfect moment, which is right now. Everyone will always think of your last moment here, which means that they will always think of me. He then introduced his gatekeepers, who are the Devastation Corporation without facepaint. They stood guard and tossed Darby Allin onto a pile of referees. Gargano tried to fight back, but Page hit him with the package piledriver. Page promised to give the fans their money's worth, and had his men hold Gargano as he "interviewed" Gargano, moving his mouth and mocking a Gargano farewell speech. Page left Gargano for dead, with DUSTIN and Galloway laying the Evolve banner over him and threatening to finish him off, but Matt Riddle made the save after making it appear that he would join them. Gargano would then proclaim that Riddle is the guy to carry Evolve now that he is leaving. This worked very well, as Gargano got to go out on his shield after picking up one final victory, Ethan page comes off as a remorseless and completely unlikable heel (as well as a completely different heel than Galloway) and Riddle gets elevated.
– End scene.
– Thanks for reading.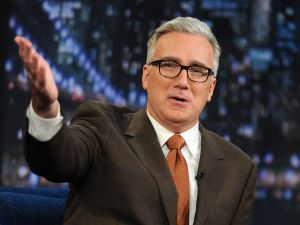 "Byyyyyyyyyyyyyyyyyyyyyye Felicia!"
8.7
The final score: review Very Good
The 411
Evolve 69 was a tremendous show, with new talent getting introduced and getting a chance to shine, with two excellent matches and the emotional farewell of Mr. Evolve, Johnny Gargano. Evolve is losing TJP and Gargano, but the cupboards are far from empty with new talent coming in and others (Page & Riddle) stepping up into new and bigger roles. After a solid, but weal Evolve 66 & 67 weekend, the company came back and knocked it out of the park.
legend