Csonka's Free Match Reviews With Asuka, Becky Lynch, & More
October 21, 2018 | Posted by
Csonka's Free Match Reviews With Asuka, Becky Lynch, & More
Csonka's Free Match Reviews With Asuka, Becky Lynch, & More
OFFICIAL RESULTS
– From NXT Takeover: San Antonio 2017: Champion Asuka defeated Peyton Royce, Billie Kay and Nikki Cross @ 10:00 via pin [***]
– From WWE Smackdown 1.17.17: Champion Alexa Bliss defeated Becky Lynch @ 11:00 via pin [**½]
– From WWE TLC 2010: Beth Phoenix & Natalya defeated Lay-Cool @ 9:20 via pin [**]
---
Champion Asuka vs. Peyton Royce vs. Billie Kay vs. Nikki Cross: The last two matches delivered big time, and now it's up to the new generation of NXT women to step up. Royce and Kay look terrified and bail to the floor. Cross and Asuka share some evil laughs, and then Royce and Kay return to attack, Asuka then clears them out to the floor. Royce and Kay attack Cross, Asuka then Germans both Royce and Kay at the same Time. Cross and Asuka trade crazy fists, but Asuka hits the bridging German for 2. Cross cuts her off with a neck breaker and reverse DDT for the near fall. Asuka low bridges her to the floor. Cross cuts her off, heads up top and hits the high cross onto Kay and Royce. Cross is then slammed to the barricade as Royce and Kay double team her, brawling up the ramp. Cross heads up by commentary, jumps on the table but gets cut off by Kay. Royce joins her and they suplex Cross through another table that was set up. They rush back to attack Asuka, roll her into the ring and they double-team her, but Asuka survives. Royce and Kay are shocked, and the delay allows Asuka to fight back, but Royce hits widow's peak for the near fall. Royce shoves at Asuka, but Asuka fights them both off with kicks and pins Royce. Champion Asuka defeated Peyton Royce, Billie Kay and Nikki Cross @ 10:00 via pin [***] The ending felt rushed and out of nowhere, Cross was still laying in the table rubble during that, she may have been hurt, leading to them going home early. I thought it was good while it lasted, and it made me want to see Asuka vs. Cross, one on one. I think it would have come off better with a better closing stretch, but again it felt as if they ended early. Good effort overall.
Smackdown Women's Title Cage Match: Champion Alexa Bliss vs. Becky Lynch: Lynch looks to attack right away, they tease tossing each other into the cage and then Bliss looks to escape like a good little chicken shit heel. Lynch looks to climb, but gets cut off. Arm drags by Lynch; Bliss then sends her to the corner and takes control until Lynch scores with a roll up. Lynch looks for a powerbomb, but Bliss escapes and climbs. They climb and battle on the top rope, and both fall, stunning themselves off the ropes as we take a commercial break. Post break, Bliss had the heat, beating down Lynch along the cage. Bliss slammed Lynch to the cage, Lynch up top and hits the missile dropkick for a near fall. Lynch looks to escape, starts to go over the top but Bliss cuts her off by grabbing the hair. They battle again up top; Lynch lands a sidekick and hits the SUPER XPLODER, covering for 2. Lynch then pummels Bliss with strikes, stopping her from escaping. La Luchadora arrives, Lynch looks for the disarmher but La Luchadora makes the save with a spin kick. Bliss retains. Champion Alexa Bliss defeated Becky Lynch @ 11:00 via pin [**½] I think the feud has been good and they set the stage for this match well, but I felt that it lacked intensity throughout. It was a fine match, I loved that they got the main event spot but this never felt like a feud built on hate once they got going in the ring. It's an interesting move to bring back Mickie as a heel right away, I felt the way to go would be a babyface return and then an eventual heel turn. The finish also felt very flat, but it does protect Lynch as she was clearly screwed. Also, the Mickie/Bliss pairing feels like a version of Mickie and Trish, so we'll see how things go. This wasn't bad, but they can do better.
Beth Phoenix & Natalya vs. Lay-Cool: LayCool attacks at the bell but that fails and they gets slammed down by the faces. Natalya and Bet look to grab tables and have the painted one from Smackdown into the ring. They go to set it up, Beth has Michelle and Layla on her back, but they escape and the faces with clotheslines keep control. Layla sent to the floor and so is Michelle. Beth and Natalya follow, roll them back in and Layla with a basement dropkick to Beth. LayCool roll them back into the ring, and they take control of the match. Natalya sent to the corner, Layla chokes her and they look to double team Beth, and whip her into Natalya. Beth is sent to the floor and is down, as she hit hard. LayCool sets up a table, and go after Natalya. They beat her down in the corner, Michelle up top, Layla takes Natalya over to her, and suplexes her up. Faith breaker try from the ropes, but Beth is up and makes the save. Michelle trapped up top, press slam try by Beth, but Michelle escapes. Layla back in, and she sends Natalya to the floor. Layla grabs Beth, forearms connect. She looks to suplex her through the table, Beth battles back and Natalya is back in and Michelle moves the table and saves her. Big boot by Michelle, but Natalya looks for the sharp shooter, and then has them both down and gets a double sharp shooter~! They both tap, and Beth sets up the table. Beth and Natalya ready to send them through the tables, but LayCool battles back. Beth to the floor, they double-team Natalya. The have the table set, slam her to the corner and set her up top. Uppercuts by Michelle. They go up top with her, double superplex try, Beth in to save Natalya. But Layla sends her to the steel post. LayCool up top with Natalya again, and Natalya tosses then off and ONTO the table, but it didn't break. Natalya off with a SPLASH and the table breaks for the victory. Beth Phoenix & Natalya defeated Lay-Cool @ 9:20 via pin [**] This was just an ok match with Natalya & Beth finally getting their payback.
– End scene.
– Thanks for reading.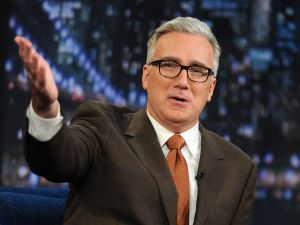 "Byyyyyyyyyyyyyye Felicia."
6.0
The final score: review Average
The 411
This was a perfectly average 30-minute collection, with the NXT ladies match being the best.
legend