Csonka's Impact Wrestling Review 4.27.17
April 27, 2017 | Posted by
Csonka's Impact Wrestling Review 4.27.17
Csonka's Impact Review 4.27.17
OFFICIAL RESULTS
– Matt Sydal defeated Trevor Lee @ 4:45 via pin [**½]
– Global Force Wrestling Women's Title Match: Champion Christina Von Eerie defeated Ava Storie @ 3:00 via pin [NR]
– Impact Grand Championship Match: Davey Richards defeated Champion Moose via RD 3 DQ [***]
– Kongo Kong defeated Matt Sigmond @ 2:00 via pin [NR]
– Veterans of War defeated Mario Bokara and Fallah Bah @ 3:40 via pin [*]
– Tag Team Title Street Fight: Champions LAX defeated Decay @ 10:50 via pin [***]
---
– We get highlights from last week's show, featuring Low Ki's return and X-Division title victory.
More Borash vs. Mathews: Borash and Pope welcome us to the show, but is interrupted by Josh Mathews who says the company will not tolerate bully announcers, and then calls Borash "limp dick." Mathews then has an office stooge read a memo, but then Mathews takes over. Borash has been suspended and removed from the announce team for attacking Mathews last week. Mathews mocks Borash saying that he may have never missed an impact previously, but he will now. Scott D'Amore and Pat Kenny arrive to escort Borash from the announce position. Mathews was great here as a condescending asshole, but the problem is that we're still focused on this feud and it's the first thing people saw this week as far as a main angle goes. There were so many better ways to kick thinks off, and if you didn't know any better, you'd think this was the biggest feud in the company; it would be fine as a minor feud, but it's taking over the programming.
Trevor Lee vs. Matt Sydal: Lee attacks at the bell, beating down Sydal in the corner, I love Lee's aggression here, showing he's pissed about losing the title. Sydal started to take over, sing his speed, but Helms pulled him to the floor, allowing Lee to hit a PK from the apron. Back in the ring, Lee tosses Sydal around as he tries to maintain control. Sydal fires up and hits a jump kick, hits a version of the final cut but Lee rolls him up for 2, and follows with a superman punch. Sydal hits the head kick and standing moonsault, but Helms distracts the ref. Sydal then kicks Lee into Helms, hits the knee strike and shooting star press for the win. Matt Sydal defeated Trevor Lee @ 4:45 via pin [**½] So coming off of last week's X-Division reboot, you have the chance to debut a relatively hot free agent in Matt Sydal and you actually do it in a one on one match, which I have been dying for. But instead of focusing on Sydal's debut and the new direction of the division, Mathews spend most of the time on his angle, making fun of WWE for getting yelled at for calling Sydal's shooting star press beautiful and generally doing nothing to put the match over as any sort of big deal. The match itself was solid; they worked hard but just didn't have the time to produce anything memorable. Also, while Sydal should have won his debut, it shouldn't have been over Lee when you have Konley, Suicide and Rockett on the roster.
– Sienna and Karen Jarrett meet backstage, Sienna wants to meet the GFW women's champion Karen says she's about to debut, and books her in a match with her next week.
EC3 Talks: Some bad sound editing as EC3 came out and they sweetened up the crowd heat/boos way too noticeably. He has a message for the new owners, he carried the company for three years and demands respect. He tells Bruce Prichard that he took his advice, looked in the mirror and saw a demigod that ran through this company with ease. To any new talent coming here to try and take his spot, he will eviscerate you and send you back to where you came from. He then told the fans that they can kiss his privileged and perfect ass. At Slammiversary he will return to glory and win the world title back, because he's the best guy everywhere. He then tells Storm he knows he's upset, but says Storm represents a past he destroyed, a so called great that built this place; you're an overrated piece of crap. Storm arrives and EC3 bails, Storm doesn't blame EC3 for what he did, because he knows he's jealous, but Storm is still here unlike the others EC3 alluded to. Storm says he stayed out of the world title scene to give punks like EC3 a chance, but he's not mad, because he can beat EC3's ass anytime he wants to. Storm calls EC3 on for a fight, but EC3 bails. Storm calls him EC Bitch, which brings Ec3 back and they brawl. EC3 bails before Storm can hit the superkick. EC3 then hides behind a production lady, and then low blows Storm and lay shim out with the one percenter. EC3 says he's a Carter, and this company needs him. Good segment with EC3 getting back to where he needed to be and coming off as rejuvenated in the heel role. Hopefully the booking follow through, because EC3 needs to be a heel and they need him to get back his groove and start delivering as a top guy in all aspects of the game.
– We see KM out at a restaurant. He harasses the waiter, does lots of yelling. Um… ok.
– We get a video package for Global Force Wrestling Women's Champion Christina Von Eerie.
Global Force Wrestling Women's Champion Christina Von Eerie vs. Ava Storie: Storie tries to stay away to begin, CVE then lays in some really slow kicks. She hits a running boot to Storie, but Storie rakes the eyes and then lays in some rough looking grounded strikes. She follows with a side slam, but CVE fights to her feet and hits a clothesline and head butts. CVE hits a big boot, and then a straightjacket lung blower to retain. Champion Christina Von Eerie defeated Ava Storie @ 3:00 via pin [NR] This was not good, Storie looks so unsure of her self much of the time, and Von Eerie looked as if she was wrestling in a pool of molasses. I am glad to see some new women in the mix, but I wish the ones that they decided to go with were a better than what we ended up with.
– Swoggle is in the crowd, annoying Spud.
– We get a video package on Low Ki, discussing the early day so of the X-Division and its greatness, but now he wants to take the division to new heights. Good sit-down promo from Ki.
– We get a video package for the Richards vs. Edwards feud
– Alberto el patron is interviewed backstage and says he's the top contender when Magnus arrives. Karen Jarrett does her best Stephanie McMahon impersonation, and books them in a GFW title match in two weeks.
– We get a Monday Night Football style video package for Moose.
Impact Grand Championship Match: Champion Moose vs. Davey Richards: Moose is accompanied to the ring by NFL players DeAngelo Williams and Gary Barnidge. Richards attacks right away, working leg kicks as he tries to break down the big man. Moose looks to pick up the pace but Richards superkicks out the leg and they starts to focus on the leg. Richards locked in a figure four, but Moose survived the round. Richards won round one on the scorecards. Richards attacks right away to begin round two, but takes too much rime to talk shit to the NFL players. Moose fires up, hitting the powerbomb, running senton and moonsault for the near fall. Moose then lays in chops, but Richards fires back with some kicks; Moose looks for the game changer, but Richards avoids, but then runs into a pop up clothesline. Head butts by Moose follows, kicks follow and he looks for the game changer again, but the round ends. We're even, 1-1, after two rounds. Final round now and Moose hits the big dropkick to the floor, Richards struggles to get back into the ring but as he heads up top, Moose stops him and follows him up, but Richards hits the sunset bomb and PK; Richards up top and hits the double stomp for the near fall. Richards transitions into the ankle lock, but Eddie Edwards arrives and attacks Richards, causing the DQ. Davey Richards defeated Champion Moose via RD 3 DQ [***] Good match, they worked really well together and made me want to see a rematch. I'd love a straight up TV match, 10-minutes or so with out the rounds, just to let them go balls to the ball. I think that would be great fun as both thrive in the shorter sprint format.
– Post match, Richards is pissed as Security holds Edwards back. DeAngelo Williams and Gary Barnidge are in the ring, Richards shoves them and talks shit. William shoves him down, and Barnidge then hits a body slam. Moose celebrates with his friends.
– Swoggle is here, he steals Spud's format, leading to "comedy" where Spud pulled off Swoggle's pants.
Kongo Kong vs. Matt Sigmond: KM, Sienna& Lauren Van Mess are with Kong. Sigmond smartly tries to run, tries to fight back but runs into a running kick from Kong. Kong catches the high cross attempt, hits the small and then hits the cannonball; the top rope splash ends Sigmond's existence. Kongo Kong defeated Matt Sigmond @ 2:00 via pin [NR] SQUASH.
Veterans of War (Mayweather [Crimson] & Wilcox [Jax Dane]) vs. Mario Bokara and Fallah Bah: v controlled with ease, tossing Bokara around. Bah and Wilcox tag in, Wilcox has no time for his bullshit and picks up the giant man and hits the Samoan drop. The VOW work over Bah with strikes, get rid of Bokara and then hit bah with a high/low for the near fall as Bokara makes the save. Bokara and Bah try to take control, but Mayweather fights them off, and the VOW hit a magic killer for the win. Veterans of War defeated Mario Bokara and Fallah Bah @ 3:40 via pin [*] A lackluster debut for the Veterans of War, as the match was laid out poorly. They should have dominated and not given their opponents so much. They have potential as a powerhouse tag team.
– Post match, Mayweather introduces the team to the crowd. The veterans of war is more than a name, it's who they are. The warrior inside of them thrives, and they thank the military for letting them serve and the fans for their support. Now they bring the fight to Impact.
– Swoggle returned and attacked Spud with a hammer while wearing a towel. Yup.
– Eli Drake complains about he and Tyrus not being on last week's show while a bunch of new people walk in and get title shots. Tyrus generally doesn't care about Drake's ramblings, hopefully when they break this time, Tyrus can get his CDs from Drake's car.
Tag Team Title Street Fight: Champions LAX (Santana & Ortiz) w/Diamante, Konnan & Homicide vs. Decay (Steve & Rosemary) w/Rosemary: No fucking around with lockups and such, they got right to the fight as all four men brawled. Abyss sent to the floor, allowing LAX to run wild and double team Steve. Abyss returned, fighting off LAX and then everyone brawling to the floor; Steve busts out a table, and Abyss has a barbed wire board. Post break, we have a table and two barbed wire boards in the ring. Homicide runs in and blasts Abyss with a chair shot. LAX takes control, using chairs and trashcans. They now introduce a kendo stick, and beat down Decay. LAX looks to superplex Steve, but Abyss makes the save and Steve hits a high cross, Abyss chokeslams both, allowing Decay to take control, having fun with the weapons. Steve gets sent to the floor and Abyss throws a chair at Ortiz to take him out. Rosemary then accidentally mists Abyss, Diamante takes her out as Abyss is sent through a barbed wire board. Santana hits a cannonball to Abyss, who was sandwiched in the barded wire boards. Steve comes back, but Konnan pulls out the ref; Homicide in but Steve takes him out. Steve sets Ortiz on a table, gets thumbtacks and pours them on him. Steve up top, but Homicide grabs his leg, Santana takes him out and they then hit the doomsday blockbuster through the table and into the tacks. So long Steve. Champions LAX defeated Decay @ 10:50 via pin [***] Good plunder brawl, serving as Steve's exit and further elevating the new LAX. I hate to see Decay go, because they turned into a great act. I hope we get Diamante vs. Rosemary, since they both need something to do and would work well coming out of this.
– LAX stands tall.
– End scene.
– Thanks for reading.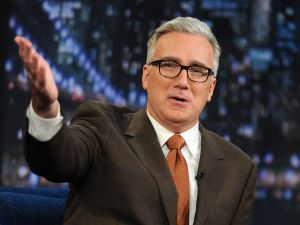 "Byyyyyyyyyyyyyyyyyyyyyye Felicia!"
6
The final score: review Average
The 411
Solid show this week, with Sydal coming in, fully heel EC3 and two good matches (Moose vs. Richards & LAX vs. Decay). I still think Mathews hurts more than helps the program, and the feud with Borash simply does nothing for me. Also, the Swoggle Spud stuff was really stupid, no one wants to see that. Poor Spud appears fucked for the time being with Rex gone. There's still a ton of moving parts going on here as Impact tries to lock in a new identity, it's a solid show right now, but it needs to become more so that they can start building their new version of the company; solid is fine but doesn't cut it in 2017 when there is so much product out there.
legend