Csonka's Impact Wrestling Review 7.12.18
July 12, 2018 | Posted by
Csonka's Impact Wrestling Review 7.12.18
Csonka's Impact Wrestling 7.12.18 Review
OFFICIAL RESULTS
– The OGz (Homicide & Hernandez) defeated Dead Meat @ 0:45 via pin [NR]
– Allie defeated Shotzi Blackheart @ 5:50 via pin [**½]
– Eli Drake defeated Grado @ 1:55 via pin [NR]
– Sami Callihan, Dave Crist, & Jake Crist defeated Pentagon, Fenix, & Rich Swann @ 17:51 via pin [***¾]
---
– Follow all of my reviews at this link.
King, Hernandez, & Homicide Open The Show: It was revealed last week that Long was behind the hit on Konnan, Santana & Ortiz sided with Konnan, while Hernandez & Homicide returned, sided with King, and beat down Konnan, Santana, & Ortiz. King, Hernandez, & Homicide are going by "The OGz," and have their own theme music now. Hernandez & Homicide hit the ring and do a Road Warriors style squash, winning in under a minute. The OGz (Homicide & Hernandez) defeated Dead Meat @ 0:45 via pin [NR] This was a quality squash and strong promo to not only follow up on last week's angle but it also set up a PPV match.:
– King thanks Konnan for what he's done, but says his time is over. He stayed two steps ahead of Konnan at all times, which is why he brought in Hernandez & Homicide to get revenge since Konnan replaced them with some young boys. King says that they will take out Konnan and the young boys at Slammiversary, in a 5150 street fight, and they don't care about the titles… yet.
– Shotzi Blackheart is interviewed; she's facing Allie tonight.
– We get an oVe video promo, hyping tonight's main event against Pentagon, Fenix, & Rich Swann.
Allie vs. Shotzi Blackheart: They lock up, Allie gets a takedown and they then work back and forth. Allie fires up and hits a sliding cross body, but Blackheart takes her down and grounds the action. The backslide follows for 2. Allie now gets a roll up for 2. She follows with chops, but Allie hits rights and a sliding D. She then misses the corner dropkick, and Blackheart hits a cannonball for 2. Blackheart grounds things again, and then follows with knees and kicks. The cover gets 2. Allie battles back with rights, but Blackheart cuts her off. She lays in rights, heads up top and misses the missile dropkick. Allie now lays in rights, hits clotheslines, and a Russian leg sweep. The corner dropkick and German follows for 2. Blackheart fights back and hits an Edge-acution. She heads up top again, has to drop down and roll through, allowing Allie to hit the code breaker for the win. Allie defeated Shotzi Blackheart @ 5:50 via pin [**½] This was a solid back and forth match, giving Allie a needed win, and giving Blackheart a solid debut.
– Post match, Tessa attacks Allie and lays her out with the hammerlock DDT to stand tall.
– Grado, Katarina, & Joe Hendry meet with Eli Drake. Drake wants to wrestle Katrina instead of Grado.
– Tessa says she laid out Allie because she got in her way and she wants the knockouts title. Allie always tries to do the right thing and that got her nowhere. She will teach Allie a lesson and that doing the right thing was the wrong thing.
– We get a video package hyping Edwards vs. Dreamer at Slammiversary.
– We get a video package for Scarlett Bordeaux, coming soon.
– Aries comments on Slammiversary, discussing Moose's big training for their match. Moose can try to stay focused all he wants, and comments on DeAngelo Williams coming to Impact to update us on Moose. Aries can't wait and will make DeAngelo Williams feel welcomed. I somehow doubt his sincerity.
– We get a GWN throwback to Kim vs. Terrell from Slammiversary 2013.
DeAngelo Williams Talks: In the ring, Josh Mathews hypes Slammiversary in two-weeks. He now introduces DeAngelo Williams. Williams is here as Moose's friend and to give an update on his training. I'm not going to lie, after his performance last year, I want to see Williams vs. Aries over Moose vs. Aries. Williams says that he has been helping Moose train in an undisclosed location. He says Moose is dropping weight, building muscle, and is ready for Slammiversary. He calls Aries trash and we see footage of Moose training. Williams says that Moose is ready for Slammiversary and will be ready to win the title. Aries now arrives, as he's heard enough of this bullshit. Mathews bails and Aries says that the company has been hyping Williams coming to his company and to his ring. Aries thanks Williams for dressing up, and asks why he isn't in NFL training camp and then makes fun of him for being unsigned and forced into retirement, just like Moose. But hey, at least you won a Super Bowl, wit, you didn't, just like Moose. And now you're here in wrestling, trying to stay relevant, just like moose. Aries then lays out Williams with strikes and lays the boots to him. He gets a chair, but Williams fights back; Aries low blows him and lays him out with a chair shot. Asshole Austin Aries is the best Austin Aries. This was a fun segment and a good use of Williams to get some mainstream publicity, and to reinforce Aries as a supreme asshole while Moose is away training.
– KM tries to make up again with Fallah Bahh. They agree to team again and Gama Singh arrives to set up a match with Desi Hit Squad.
Eli Drake vs. Grado: Katarina & Henrdy are out with Grado. Drake attacks before the bell, and works over Grado. The neck breaker follows, but Grado fights back and hits something that looked like a RANA off the ropes. He follows with jabs and elbows, hits corner attacks, and then runs into a lariat by Drake. The gravy train finishes it. Eli Drake defeated Grado @ 1:55 via pin [NR] The positive here was that Drake won and that they announced that he re-signed with the company on TV.
– Drake hits on Katarina post match, but Hendry steps in to stop that.
– We get a Killer Kross promo, commenting on Petey Williams getting involved in his business last week. He basically plans to kill Petey. They face next week.
– Alicia interviews Matt Sydal about defending against Cage at Slammiversary. Sydal talks a bunch of bullshit about his third eye, and claims he's organic, and will rise over the machine. He's always overcome and defeated bigger opponents; he'll do it again at Slammiversary.
– Allie vs. Tessa is official for Slammiversary.
– Moose sent a message about Aries attacking Williams. Moose says that next week, he'll be here and challenges Aries to meet him face to face, and calls him a bitch.
– Alicia interviews Madison Rayne. Before they can really get into the interview, Rayne is distracted by wacky noises, and goes to investigate. She finds nothing. When he returns, Alicia has disappeared/been abducted. She finds some disturbing artwork from Su Yung, sees a wedding dress leaving and chases, only to be locked in a room. She gets out but again, finds nothing…
Sami Callihan, Dave Crist, & Jake Crist vs. Pentagon, Fenix, & Rich Swann: This is a tornado tag match, which I approve of. Pentagon & Sami go face to face to start, they talk shit and play to the crowd and it immediately breaks down into a superkick party. Swann and Sami work some fun back and forth; Fenix & Pentagon then work over the Crists with double teams. They run wild and isolate Dave, covering for 2. Sami cuts off Pentagon and suplexes Fenix into him. Fenix fires back with kicks, but Sami cuts him off with a lariat. He dumps Fenix but Swann hits a tope. Jake works over Fenix and he then hits a tope onto the pile on the floor. Fenix follows with a springboard tornillo to the floor. Dave and Swann work up top and Dave superplexes him onto the pile of bodies on the floor. Post break, and Sami lays in chops to Fenix. Dave joins in and they tease a superplex, and we instead get a tower of doom as Jake catches Fenix with a powerbomb on the way down for 2. Jake and Fenix battle up top, Fenix fights him off and knocks him to the mat and hits a swanton. Dave cuts him off with a DDT as it breaks down into the big move buffet. Sami spikes Swann with a piledriver, but Pentagon makes the save. Sami and Pentagon trade chops now, and Pentagon hits the penta driver but Sami kicks out at 2. Sami rakes the eyes, but runs into a cutter. Dave hits a cutter on Pentagon, Fenix hits a cutter, Sami hits a cutter and Swann is then double teamed until he hits cutters on Sami & Jake. Jake up top, Swann as well and Jake hits a cutter out of mid-air and that gets 2 as Fenix makes the save. Pentagon & Fenix look to attack Sami, He spits at them and fights, but the double stomp/package piledriver combo connects, but Sami kicks out. Pentagon hits an apron package piledriver on Jake. Swann is back, superkicks Sami, heads up top and Sami cuts him off, hits the big boot and they work back up top and Sami hits a superbomb and get out of here for the win. Sami Callihan, Dave Crist, & Jake Crist defeated Pentagon, Fenix, & Rich Swann @ 17:51 via pin [***¾] This was an overall very good and fun main event with an invested crowd. It was a complete car crash style match, with a ton of wild moves. Some will absolutely love it and some will hate it, but I think it works when it's the only match like this on the show. What holds it back from being great for me is that there was no real story in the match linking all of the cool moves together, and I absolutely hated that they burned double stomp/package piledriver finish as a near fall on TV. Still, this was a ton of fun and added some more heat to Pentagon vs. Sami.
– We see Rayne backstage still, and she's now outside. Undead brides are sneaking around as Rayne runs around as undead brides surround her. But they then disappear and Yung arrives and the screen goes black.
– End scene.
– Thanks for reading.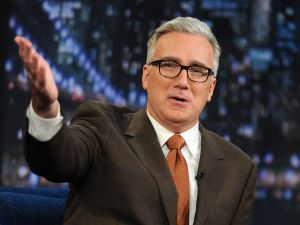 "Byyyyyyyyyyyyyyyyyyyyyye Felicia!"
7.0
The final score: review Good
The 411
Impact Wrestling keeps chugging along on the road to Slammiversary, and I think that things are going well. The opening segment with the OGz was good and a nice follow up from last week and locked in another PPV match. Allie picked up a win and they set her up with Tessa for the PPV, seemingly completing the card. The Aries/Williams segment was enjoyable, they had some other videos building up Slammiversary matches, and the main event was a ton of fun; an enjoyable show. I feel that the build to Slammiversary 2018 has largely been good, consistent, and that for the most part (in a very positive change from past PPV builds) that things are coming together and peaking at the right time.
legend