Csonka's Impact Xplosion Review 6.09.18
June 14, 2018 | Posted by
Csonka's Impact Xplosion Review 6.09.18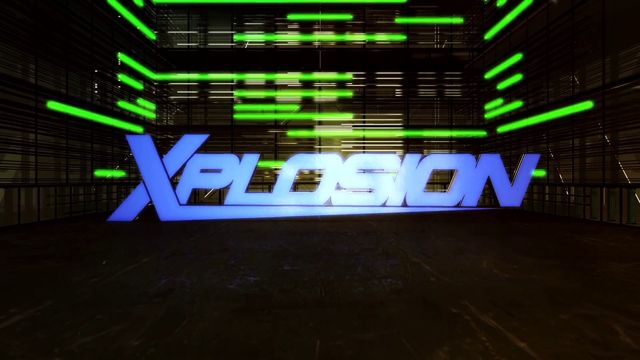 Csonka's Impact Xplosion Review 6.09.18
OFFICIAL RESULTS
– Caleb Konley defeated Fallah Bahh @ 7:50 via pin [*¾]
– From TNA Destination X 2012: Samoa Joe defeated Kurt Angle @ 14:30 via submission [***¾]
– From Impact (6.07.18): LAX defeated The Cult of Lee @ 7:27 via pin [**¾]
---
– Follow all of my reviews at this link.
Fallah Bahh vs. Caleb Konley w/Trevor Lee: Bahh plays to the crowd, frustrating Konley. After a lot of stalling, Konley tries to attack and Bahh quickly fights him off. Konley attacks with strikes, but Bahh slams him down and tells him, "No, No, No!" Konley tries to fire up with strikes, Bahh takes him down but Konley lays in chops in the corner. Bahh now cuts him off and hits the steamroller. Lee distracts Bah, allowing Konley to attack and post Bahh. The cover gets 2. Lee gets in cheap shots as Konley takes the ref. Konley now follows with strikes and a divorce court for 2. Lee again attacks Bahh, and Konley lays the boots to Bahh. Bahh starts to fire up, and sits down to cut off the sunset flip. Bahh now lays in chops, and hits the corner splash. The running cross body follows. Lee distracts Bahh again. Bahh now goes for the banzai drop, Lee distracts him and Konley stuns him off the ropes. Lee trips up Bahh on the suplex and holds his leg so Konley can pick up the win. Caleb Konley defeated Fallah Bahh @ 7:50 via pin [*¾] This was rough and had way too much bullshit from lee to make it enjoyable.
– Time for Around the Ring with Allie. Allie loves coffee, and is always happy due to the coffee and of course the sugar. She recommended a special kind of "medicine ball" drink to Madison Rayne as Josh puts it over. She then discusses her vegan lifestyle. Josh doesn't understand her not eating honey, since bees make it for us. Sugar Dunkerton does a drive by and pisses Josh off. She loves Toronto, and is excited that the company is heading there. They hype Slammiversary. They talk about Allie's relationship with Rosemary, and Allie says she's a hugger, and says Rosemary tolerates her love.
Samoa Joe vs. Kurt Angle: While not a MOTY candidate or anything of that nature, it was a very good match and a nice change of pace. To this point, five X-Division matches had dominated the show, and while that isn't always a bad thing, they needed to break things up. Joe and Angle came out there and worked their style of match, which was this time more of a "pure sport" style match. The commentary played up the importance of their history and their standings in the Bound For Glory Series, which was a perfect compliment to the work that they were doing in the ring. Since his tag title run with Magnus, Joe has seemed revitalized, not only in booking, but in his work. He is intense again, working hard and becoming a bad ass once again. Angle is the guy that maybe falling apart, but who is also still busting his ass on every PPV he is on. Good work, familiar spots for these guys, but it was also smooth and pulled off very well. I also loved the finish, Joe wins via submission to get the vital BFG Series points, but Angle can play the "I didn't tap card" later on, since he passed out and the referee stopped the match. Samoa Joe defeated Kurt Angle @ 14:30 via submission [***¾]
LAX (Santana & Ortiz) vs. Trevor Lee & Caleb Konley: King is out with LAX. LAX attacks at the bell and they all brawl. LAX takes out Lee and isolated Konley. Konley fires back and then gets cut off and LAX work double teams. Lee in and they work him over. Lee rakes the eyes of Santana, but he cuts off Konley and Lee then attacks and takes down Santana as Konley works over Ortiz on the floor. Lee works over Santana, Konley joins in and hits a knee strike for 2. Santana fires back, but gets tripped up and Lee now tags back in. Konley in and continues to ground Santana. Santana needs a tag as Konley keeps him grounded. Lee back in and he rakes at the eyes on Santana. Santana hits a desperation cutter and that leads to a double down. Wholesale changes to Konley & Ortiz. Ortiz takes control, and wipes out Lee with a suicide dive. LAX then double team Konley, covering for 2. Lee trips up Ortiz, double teams follow and Konley covers for 2. Lee & Konley tease a street sweeper, LAX cuts them off and hit a double team cutter for the win. LAX defeated The Cult of Lee @ 7:27 via pin [**¾] This was an overall pretty good match, with LAX finally ending their losing streak as they look to work back to the titles.
– End Scene.
– Thanks for reading.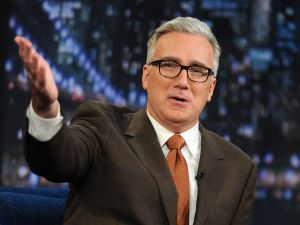 "Byyyyyyyyyyyyyyyyyyyyyye Felicia!"
6.5
The final score: review Average
The 411
This week's episode of Impact Xplosion was solid show, with a fun Allie interview, and the highlight being the Joe vs. Angle flashback match.
legend