Csonka's Impact Xplosion Review 8.04.18
August 9, 2018 | Posted by
Csonka's Impact Xplosion Review 8.04.18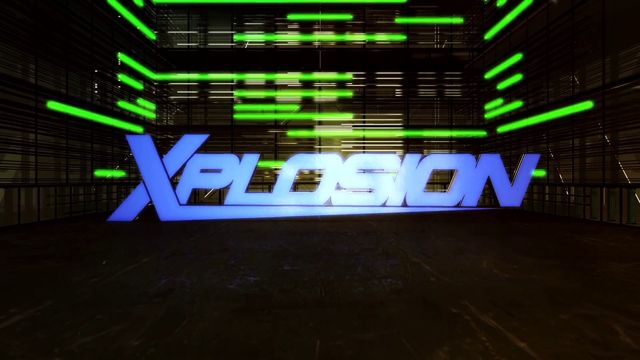 Csonka's Impact Xplosion Review 8.04.18
OFFICIAL RESULTS
– Katarina defeated Alisha Edwards @ 5:50 via pin [*¾]
– From TNA Hard Justice 2009: Daniels defeated Alex Shelley, Chris Sabin, Amazing Red, Jay Lethal, Consequences Creed, Suicide, & The Pope @ 16:33 [***]
– From Impact (8.02.18): Allie & Kiera Hogan defeated Su Yung & The Undead Maid of Honor @ 6:21 via pin [**½]
---
– Follow all of my reviews at this link.
Katarina w/Grado vs. Alisha Edwards: They lockup and work into some lethargic back and forth. Katarina gets a cradle for 2. Alisha then counters out and she gets a roll up for 2. Alisha gets a side headlock takeover, but Katarina gets a head scissors. Katarina lays in forearm strikes, but Alisha gets a running cross body for 2. The monkey flip and trip follows. Katarina trips her up and Alisha crashes into the ropes. Katarina now hits a suplex and covers for 2. Katarina follows with a snap mare and kick, and covers for 2. Alisha fires up, but Katarina cuts that off but Alisha gets a roll up for 2. Katarina fights back and hits a Samoan drop for 2. Alisha fires up, hits clotheslines, and the running boot follows. The running cross body and senton follows for 2. Katarina now cuts her off with a spinebuster for 2. Alisha fights off a Samoan drop, but Katarina hits a uranage into a back breaker for the win. Katarina defeated Alisha Edwards @ 5:50 via pin [*¾] This wasn't very good at all, as a lot of the first portion felt as if they were wrestling underwater, just slow and generally sloppy. It honestly never got much better, and was just a well below average outing from both.
– We go around the ring with Johnny Impact. Impact puts over his Boone the Bounty Hunter movie and the screening they had in Canada during Slammiversary weekend. They talk about his Impact return, his win at Slammiversary, his marriage to Taya, and also appearing on the next season of Survivor. He says this has been the best time in his life. He actually doesn't like big parties since as a wrestler; he's always around tons of people and needs his space. Impact talks about his love of parkour, because he loves to train and create cool stuff. He also spends a lot of his free time writing. They promote Boone the Bounty Hunter on Netflix to close out the segment.
Steel Asylum Match: Daniels vs. Alex Shelley vs. Amazing Red vs. Chris Sabin vs. Consequences Creed vs. The Pope vs. Jay Lethal vs. Suicide: I was never a big fan of the Steel Asylum matches, as they were overly disjointed and usually not all that good. This match however was good, with fun and creative spots, Daniels being the ring general and keeping shit together, and the Guns & Lethal Consequences being a ton of fun throughout. Not a great match, but it was good and fun overall. Daniels defeated Alex Shelley, Chris Sabin, Amazing Red, Jay Lethal, Consequences Creed, Suicide, & The Pope @ 16:33 [***]
Su Yung & The Undead Maid of Honor vs. Allie & Kiera Hogan: Allie & Hogan fight off the undead bridesmaids, and hit the ring and attack Yung and the Undead Maid of Honor. Hogan hits a suicide dive onto the Undead Maid of Honor, while Allie hits a high cross off the top to wipe out the pile. Back in and Yung takes control, working over Hogan and quickly tagging in the Undead Maid of Honor. Yung and the Undead Maid of Honor work the heat on Hogan, working quick tags and keeping Hogan isolated. Hogan manages to fight off the Undead Maid of Honor, hits a dropkick and finally tags in Allie. Yung also tags in as Allie runs wild and picks up near falls. Yung counters the code breaker, but Allie hits a superkick for 2 as the Undead Maid of Hogan makes the save. It breaks down, Yung hits panic switch and dumps Hogan. Allie hits the code breaker and pins Yung. Allie & Kiera Hogan defeated Su Yung & The Undead Maid of Honor @ 6:21 via pin [**½] This was a solid little match to kick things off, with Allie picking up the win as she looks to get back to the title, but Tessa Blanchard remains a roadblock for her.
– Post match, Tessa attacks and lays out Allie. Tessa says she sees through Allie, and is trying to steal another title shot by doing the right thing. Tessa knows who she is and what she wants. Tessa won't let her get a title shot before she does.
– End Scene.
– Thanks for reading.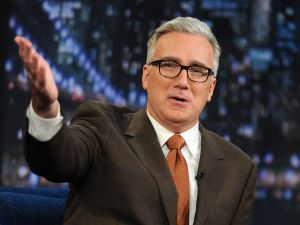 "Byyyyyyyyyyyyyyyyyyyyyye Felicia!"
5.9
The final score: review Not So Good
The 411
This week's episode of Impact Xplosion was an overall below average effort, the throwback match was good, but the XPLOSION exclusive left a lot to be desired, and last week's flashback was only solid.
legend