Csonka's Impact Xplosion Review 9.08.18
September 13, 2018 | Posted by
Csonka's Impact Xplosion Review 9.08.18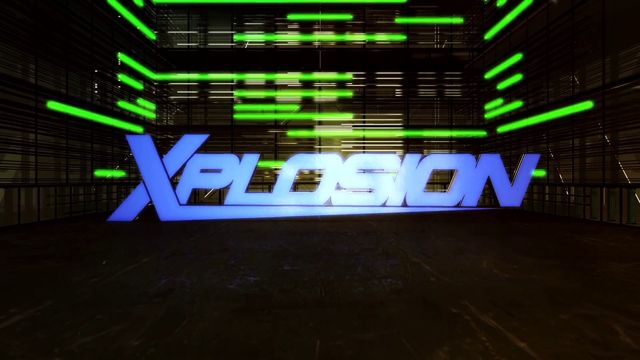 Csonka's Impact Xplosion Review 8.25.18
OFFICIAL RESULTS
– Joe Hendry defeated Tyson Dux @ 5:15 via pin [**¾]
– From TNA Slammiversary 2013: Champion Bully Ray defeated Sting @ 14:00 via pin [**½]
From Impact Wrestling 9.06.18: Petey Williams defeated Rich Swann @ 7:45 via pin [***]
– Follow all of my reviews at this link.
Joe Hendry vs. Tyson Dux: they shake hands and here we go. The lock up and Hendry looks to ground the action early on. Hendry follows with shoulder tackles and a jumping knee strike. Dux manages to cut him off, and slams him to the buckles. Dux takes control, grounding the action and then following with strikes. The sliding clothesline follows for 2. Dux looks to keep things grounded, locking on a guillotine. Hendry powers up and hits a suplex to escape. Hendry follows with clotheslines and a neck breaker. The DDT follows for 2. Dux cuts off the fall away slam, and hits a Saito suplex for 2. Hendry fights him off and rolls into the ankle lock. Dux rolls out and hits a snap German. Dux fires up and runs into the fall away slam and Hendry wins. Joe Hendry defeated Tyson Dux @ 5:15 via pin [**¾] This was a pretty good and fun little match, which would have been better with few more minutes and a stronger finish.
– This was the taping that Hendry had the little boy that survived cancer with him and celebrated post match with him. Cool moment.
– We go around the ring with Scarlett Bordeaux. Bordeaux lives in Chicago and lived in Romania as a kid. Romanian was her first language. She also lived in Vegas for a year and loved it. She talks about side chicks, and that you never want to be a side chick because you get the cheap shit. She loved traveling to Thailand and Peru. She's been to Thailand three times and absolutely loved it. She got into Impact Wrestling when working STARDOM, meeting Don Callis there. She loves having a voice in her character and having freedom and has never had so much fun. She wants to win the knockouts title, and says she and Tessa are polar opposites, but that she's tougher than most think. She promises better stories the next time she's on.
TNA World Title No Holds Barred Match: Champion Bully Ray vs. Sting: Sting attacks before the bell; o the floor and Sting assaults Bully with the title belt and slams him to the steps. Back into the ring and they trade rights. Clotheslines by Sting follow, to the corner, a whip and Bully collapses to the mat. Sting grabs the belt again and whips Ray with it. To the floor and Bully fires back with a big clothesline and takes back control. He now whips Sting with the belt, and then lights him up with chops. Bully looks under the ring, but the whips Sting into the steps. Bully then follows with right and slams Sting to the steps again. Crowd chants for tables as Bully looks under the ring again, but gets nothing. Bully with a short-armed clothesline and Bully runs up the ramp and leaves the arena. He returns with a chair and misses Sting, hitting the post. Sting has the chair and nails Bully in the back several times with it. On the ramp now, Sting stalks Bully with the chair and now Brooke Hogan appears. She plays sad about this as Sting tells the ref to get her out and hits Bully again. Sting tells her to leave and gets her to do so. This allows Bully to low blow Sting, and then works him over with numerous chair shots. Back into the ring they go and Bully tosses Sting the chair and kicks him in the face. JUMPING PILEDRIVER by Bully! 1…2…NO! Bully now grabs a table and slides it in and sets it up. Sting up and fires back, mounted shots in the corner, but Bully grabs him and POWERBOMB through the table! 1…2…NO! Bully is not happy about this. Bully pulls out a knife and starts to cut away the ring apron. He pulls the matting back and exposes the wood underneath the matting. Sting misses the splash, PILEDRIVER onto the wood! 1…2…no. Sting is alive. Sting counters another piledriver with a backdrop, looks to piledrive Bully, countered and Bully MISSES the back splash off the ropes. Death Drop by Sting onto the exposed wood! 1…2… Aces and 8s run in to stop that. They do the gang beat down on Sting, who starts to fight back against four men and starts to clear them out. He tosses Bischoff to the ramp, a chain is tossed in and Sting nails Bully. 1…2…NO as Devon pulls out the ref. Sting goes after Devon and beats him down. Anderson sneaks out and tosses Bully a hammer, Sting up top and flies into a hammer shot by Bully. 1…2…3. Champion Bully Ray defeated Sting @ 14:00 via pin [**½] This was interesting, they told a nice story, made Sting the hero going out on his shield and I was actually liking the match until they went into the cliché overbooked mess. It just became way too much, it was complete overkill, and ended up hurting the story they were telling. With the loss, Sting was supposed to never get a world title shot again
Rich Swann vs. Petey Williams: This is a rematch from last week, which Swann won. Matt Sydal joins commentary playing off of his interaction with Swann last week. Swann plays to the crowd and Petey rolls him up for 2. They pick up the pace, working into some fun back and forth until Petey takes over, hits a dropkick, and follows with an Oh Canada nut stomp until Swann hits the spider German. Swann grounds the action and then hits the rolling thunder for 2. Petey sends Swann to the floor and follows with a RANA. Back in and Petey hits the code breaker. Swann fights off the destroyer but Petey hits the complete shot. Petey again looks for a destroyer but Swann escapes and hits a head kick. Swann follows with a lethal injection for 2. Petey now counters back and locks on a sharpshooter, but Swann makes the ropes. They trade strikes and Swann hits a RANA but Petey cuts him off with a powerbomb and Russian leg sweep for 2. Swann hits the running shooting star press for 2. The Michinoku driver gets 2 for Swann. Petey powders and Swann follows with a spin kick and splash on the floor. Sydal heads to ringside and distracts Swann, who then misses the Phoenix splash and Petey hits the destroyer for the win. Petey Williams defeated Rich Swann @ 7:45 via pin [***] Like last week, this was a good back and forth match, with the Sydal interaction kicking off a program between he and Swann.
– End Scene.
– Thanks for reading.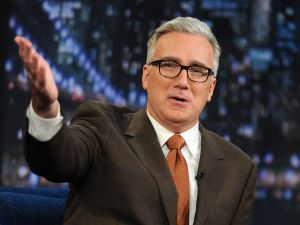 "Byyyyyyyyyyyyyyyyyyyyyye Felicia!"
6.5
The final score: review Average
The 411
This week's episode of Impact Xplosion was a solid hour of TV, nothing must-see, but perfectly solid.
legend