Csonka's Lucha Underground Review 7.11.18
July 11, 2018 | Posted by
Csonka's Lucha Underground Review 7.11.18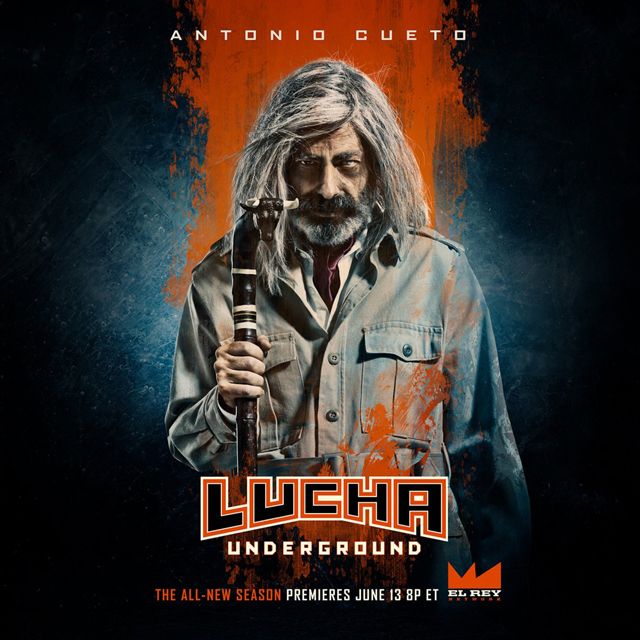 Csonka's Lucha Underground Review 7.11.18 (Season 4, Episode 5)
OFFICIAL RESULTS
– Matanza Cueto defeated Cortez Castro @ 0:15 via sacrifice [NR]
– Aztec Medallion Match: Ivelisse defeated Joey Ryan @ 5:40 via pin [**]
– Aztec Medallion Match: The Mack defeated Son of Havoc vs. Killshot @ 9:30 via pin [***½]
– Aztec Medallion Match: Mil Muertes defeated Cage @ 7:15 via pin [***]
---
– Follow all of my reviews at this link.
– You can check out my Mae Young Classic II wish list at this link.
– You can checkout my top 40 matches of June column at this link.
– Known narc Cortez Castro is in the ring and Antonio outs him as a cop in front of the crowd. Antonio would like to report a homicide… or a sacrifice.
Matanza Cueto vs. Cortez Castro: Castro attacks with kendo stick shots, but runs into wrath of the gods and is then sacrificed like Mr. Pectacular. Matanza Cueto defeated Cortez Castro @ 0:15 via sacrifice [NR] Farewell Cortez, at least he didn't eat your face like Bael.
Ivelisse vs. Joey Ryan: Ryan tries to make Ivelisse touch his dick, but she slaps him and he shoves her down. He then uses his chest hair as a weapon but she fires back with a titty twister, chops, an arm drag, and head scissors. Ryan cuts her off and grounds the action, covering for 2. Ryan works a chinlock, Ivelisse fights to her feet and lays in rights. The octopus hold follows, and she dumps Ryan to the floor. Back in and Ryan hits a superkick and covers for 2. Ryan gets the lollipop from his tights, but Ivelisse cuts him off with kicks and follows with clotheslines and an enziguri for 2. Ivelisse cuts him off but then runs into a spinebuster for 2. Ryan sets, but Ivelisse fires back with kicks and hits a German and covers for 2. Ivelisse counters the powerbomb, lays n strikes and kicks, and hits a code red for the win. Ivelisse defeated Joey Ryan @ 5:40 via pin [**] Ivelisse wins an Aztec medallion in an ok match that felt lethargic and featured too much of Joey Ryan doing "his gimmick," and just never really got going.
– Before the match starts, Antonio arrives and says that he will make this greater. He makes the match with two medallions on the line, the man who loses, leaves with nothing.
Son of Havoc vs. Killshot vs. The Mack: The trios champions battle for a medallion here. Killshot eliminated the Mack in Aztec Warfare, and Havoc was added to the team when Fox left, by Antonio Cueto. Mack and Killshot argue and they all brawl to begin. Mack and Killshot argue, and they battle and Killshot dumps Mack. Havoc then hits a dive onto Mack, Killshot follow sand havoc cuts him off and hits a moonsault to both on the floor. Back in and Mack hits arm drags, and wipes out Havoc with a spinning back elbow. Killshot back in and is taken out by a running kick by Mack, Mack now wipes out both with a dive. Back in and Mack lays in chops on Killshot, but Killshot cuts him off and lays the boots to Mack. Havoc on the floor, sneaks in and Killshot cuts him off with a back breaker. Killshot kicks Mack to the floor, and then slaps around Havoc. Havoc fires up and they trade strikes, Havoc now hits a tornado DDT and Mack rolls back in. All three brawl, Mack hits the pounce on Havoc abut Killshot cuts him off and hits a German, but Mack pops up only for Killshot to take him down and hits a standing double stomp. Havoc now hits a double double stomp to both; Mack cuts him off and hits the cannonball. The Samoan drop and standing moonsault connects for 2. Mack sets Havoc up top, follows, and Havoc fights him off and knocks him to the mat. The shooting star press is cutoff by Killshot, who hits an apron DVD. Back in and Killshot heads up top and the double stomp connects, but Mack hits the stunner and has to choose who to pin and pins Killshot for revenge for Aztec Warfare. The Mack defeated Son of Havoc vs. Killshot @ 9:30 via pin [***½] Killshot lost, so Mack & Havoc get medallions. This was a very good and fun match, with a hot crowd, Mack getting revenge, and Killshot continuing his heel turn, showing that he only cares about himself, which will be bad when the trios champions have to defend the titles. Very good action and a good story on top of it.
Cage vs. Mil Muertes: Catrina is out with Muertes. The big men face off and trade strikes. Muertes takes early control, but Cage fires back and drops him with lariats. Cage hits an overhead toss, but Muertes comes back with a head scissors and takes Cage to the floor. Muertes follows and slams Cage to he apron. They continue to brawl on the floor; Cage lays in chops and slams Muertes to the barricade. Catrina distracts Cage and Muertes attacks, slamming him into some chairs. Back in and Cage cuts him of and hits the dead lift superplex for 2. Muertes fire back with strikes and then accidentally spears the ref, Cage hits a lariat, a new ref is in and the count gets 2 after Cage had a cover for about 10. The new ref is taken out, Muertes hits a flatliner, new ref, and the cover gets 2. Chokeslam for the new ref. Cage posts Muertes, and hits an inverted dump suplex. Cage follows with a tope. They brawl, Muertes hits a clothesline and gets a chair. Cage cuts him off and punches it into his face and hits a slam on the floor. Pentagon is in disguise in the crowd and attacks Cage from behind and lays him out with a sick chair shot to the head. Back in and Muertes hits the flatliner for the win. Mil Muertes defeated Cage @ 7:15 via pin [***] While overbooked, this was a good hoss battle, and the overbooking led to Pentagon getting revenge and setting up his match with Cage for next week; an enjoyable main event overall.
– Pentagon mocks Cage for losing, and says next week, they will do battle for the Lucha Underground championship. But, Pentagon says he will walk out the champion again, and Cage will leave with a broken arm.
– Dragon Azteca Jr, King Cuerno, Ivelisse, The Mack, Son of Havoc & Mil Muertes now hold six of the seven Aztec Medallions.
– Mascarita Sagrada meets with the rabbit tribe and takes them to meet the elusive white rabbit, who is Killer Kross. They ask for his guidance and offer him anything. He wants them to prove it by killing Mascarita Sagrada, so London smashes in Mascarita Sagrada's head with a staff. This pleases his new master.
– End Scene.
– Thanks for reading.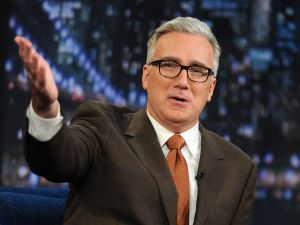 "Byyyyyyyyyyyyyyyyyyyyyye Felicia!"
7.0
The final score: review Good
The 411
This week's episode of Lucha Underground was a good show. Matanza continues to sacrifice people, we met the white rabbit, they heavily advanced the Aztec Medallion angle, Killshot is turning heel which means trouble for the trios champions and we had some overall good wrestling. Lucha Underground is a gloriously wild and wacky hour of TV, with a rather high death total this season so far.
legend