Csonka's MLW Fusion Review 9.14.18
September 14, 2018 | Posted by
Csonka's MLW Fusion Review 9.14.18
Csonka's MLW Fusion Review 9.14.18
OFFICIAL RESULTS
– WAR GAMES: Team Strickland (John Hennigan, Tommy Dreamer, Shane Strickland, Barrington Hughes, & Kotta Brazil) defeated Team Callihan (Sami Callihan, Abyss, Jimmy Havoc, Leon Scott, & Sawyer Fulton) @ 36:30 via pin [**½]
---
– Follow all of my reviews at this link.
– I did a column, "Where Are They Now, The Cruiserweight Classic Finals Performers" which you can check out at this link.
– You can check out my top 51 matches of AUGUST list at this link.
– Team Strickland & Team Callihan cut pre-match promos, setting the stage for War Games.
– Salina de la Renta & Low Kit talk to the fake media and run into Tommy Dreamer, they aren't impressed.
– MLW is still considering suspensions on the Hart Foundation for their attack on Kevin Sullivan. Teddy Hart says they won't be suspended, even though the Hart family keeps being vilified. Teddy says that they represent the past, present, and future of wrestling. Pillman says the American people are being lied to. They are the big dogs of wrestling, and they have their haters, He says the Hart Foundation will take over and control MLW.
– They hype the October Fury Road event.
The new kid rocking & shocking the game debuts in @MLW October 4… @MarkoStunt is the mystery third man in a what should be a wild tag match. See you in NYC in 20 days. pic.twitter.com/JEVZZ9DD5w

— Court Bauer (@courtbauer) September 15, 2018
– Low Ki defends against Fenix in two weeks on MLW TV.
– They are still building the cage.
– Next week, PCO faces Brody King.
Team Strickland (John Hennigan, Tommy Dreamer, Shane Strickland, Barrington Hughes, & Kotta Brazil) vs. Team Callihan (Sami Callihan, Abyss, Jimmy Havoc, Leon Scott, & Sawyer Fulton): We have assorted weapons and tables already in the cage. Brazil and Fulton to begin. Brazil wipes him out with a suicide dive as Fulton enters the cage and it's on. Back in and Fulton cuts him off for a moment but Brazil hits a head scissors and strikes. Fulton cuts off the RANA but Brazil slips out but is tossed into the cage. Post break, and Fulton is still in control., tossing Brazil into the cage and then grinding his face into it. Hennigan is now in. He works over Fulton with strikes, and Brazil joins in and they work double teams. Why do the faces have the advantage? Hennigan follows with kicks, and now Havoc is in to even things up. he attacks and does the paper cut spot on Hennigan before slamming Brazil to the cage and paper cuts his face. He and Fulton take control and Havoc gets the stop sign. Fulton tosses Brazil into a stop sign shot and Fulton attacks Hennigan with the stop sign. Next in is Strickland but Sami attacks him and lays him out on the stage. He then tosses him off and through a table. Sami follows with a powerbomb through another table. Post break, and Sami is in the ring as Strickland is being checked on. Havoc elbow drops Hennigan through a table. Sami now powerbombs Brazil into the cage as Strickland is taken to the back. Dreamer is now in and he has a trashcan full of hardcore toys and come put to Man in the Box. Dreamer runs wild with kendo stick shots, and dropkicks the stop sign into Sami's face. Sami cuts off Hennigan and Scott is now in. he attacks Dreamer, and takes out Hennigan. Sami now has a bat and attacks Dreamer. Havoc, not surprisingly, is busted open and attacks Brazil. Post break, as Sami and crew beat down Hennigan. They then attack Dreamer, and Hughes is now in. He attacks Scott with kendo stick shots, they trade strikes, and Hughes then levels Fulton. Havoc attacks, but Hughes no sells him and takes him out. Sami finally cuts him off with a stop sign shot, but the faces start to fight back until Abyss arrives with a bag of tacks. Abyss runs wild as commentary says Strickland won't be back; team Sami has a one-man advantage. Abyss hits the black hole slam on Dreamer and comes face to face with Hughes and they brawl. Everyone brawls as Brazil climbs the cage and flies in to wipe everyone out. Fulton's face is busted open badly now. Brazil hits a destroyer on Havoc and locks on a koji clutch variation. They then work into a 9-man submission spot but that's quickly broken up. Abyss & Hughes brawl, and Abyss cuts him off with a clothesline. Fulton is trapped between the rings and eats a superkick. Scott misses a charge and crashes through the table. Sami and Havoc double-team Hennigan and Abyss gets the bag of tacks. He spills them out but Brazil fights him off and hits sliced bread on Abyss into the tacks. Havoc accidentally takes out Sami and Dreamer hits the DDT. The faces get barbed wire and wrap it around Hughes. He hits a corner splash onto Fulton and Dreamer piledrive Sami as Hughes splashes Fulton. We get a multi-man barbed wire assisted submission on Fulton, who taps. Team Strickland (John Hennigan, Tommy Dreamer, Shane Strickland, Barrington Hughes, & Kotta Brazil) defeated Team Callihan (Sami Callihan, Abyss, Jimmy Havoc, Leon Scott, & Sawyer Fulton) @ 36:30 via pin [**½] I am a huge fan of War Games, I grew up on it, and been wanting it to comeback for years. NXT brought it back, and while it wasn't the War Games I grew up on, it was a match filled with a tremendous talent and ended up being great. MLW brought it back, they had done it many years ago, and from the build, the venue, and overall feel, it felt as if they were going all the right things. And then we got to the match, and despite the guys working hard, this never clicked with me. It felt like a glorified hardcore match in two rings and a big old cage. Despite them doing the Strickland angle, there was absolutely no drama here; no ups and downs, just a very average and flat match that I never once became emotionally invested in. There wasn't even anything all that wild here. It just existed. Judging from the live reports, this sounds like a match that came off much better as a live experience than a TV product.
– Post match, Sami blames Havoc for the loss and then he, Scott, & Fulton attack and lay him out.
– End scene.
– Thanks for reading.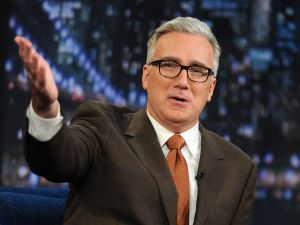 "Byyyyyyyyyyyyyyyyyyyyyye Felicia!"
6.0
The final score: review Average
The 411
This week's episode of MLW Fusion was a one-match show and that match was very average.
legend