Csonka's NJPW Dominion Review 7.05.15
July 5, 2015 | Posted by
Csonka's NJPW Dominion Review 7.05.15
NJPW Road to Dominion 7.05.15
OFFICIAL RESULTS
– Yuji Nagata, Manabu Nakanishi, Ryusuke Taguchi, Mascara Dorada & Sho Tanaka defeated Hiroyoshi Tenzan, Satoshi Kojima, Jushin Thunder Liger, Tiger Mask IV & Yohei Komatsu @ 8:16 via pin [**¾]
– IWGP Jr Tag Title Match: Champions The Young Bucks defeated RPG Vice and reDRagon @ 14:30 via pin [***¾]
– Tetsuya Naito & Tomoaki Honma defeated Yujiro Takahashi & Bad Luck Fale @ 8:50 via pin [**¾]
– Katsuyori Shibata defeated Kazushi Sakuraba @ 11:50 via pin [****]
– IWGP Junior heavyweight Title Match: KUSHIDA defeated Champion Kenny Omega @ 20:45 via submission to become the NEW Champion [****½]
– Never Openweight Title Match: Champion Togi Makabe defeated Tomohiro Ishii @ 19:50 via pin [***½]
– IWGP Tag Team Title Match: Karl Anderson & Doc Gallows defeated Champions the Kingdom @ 10:09 via pin to become the NEW Champions [**½]
– Hiroshi Tanahashi defeated Toru Yano @ 12:32 via pin [***]
– IWGP IC Title Match: Champion Hirooki Goto defeated Shinsuke Nakamura @ 22:40 via pin [****¼]
– IWGP Heavyweight Title Match: Kazuchika Okada defeated Champion AJ Styles @ 26:00 via pin to become the NEW Champion [*****]
---
Yuji Nagata, Manabu Nakanishi, Ryusuke Taguchi, Mascara Dorada & Sho Tanaka defeated Hiroyoshi Tenzan, Satoshi Kojima, Jushin Thunder Liger, Tiger Mask IV & Yohei Komatsu: This was the get everyone on the show match, the usual big opening man tag team match for a big show like this. The crowd was really into this more than a lot of these big tag matches on these shows, which likely bodes well for the rest of the evening. Komatsu and Tanaka continue to shine, Dorada is fun but I feel needs to be used better; Nakanishi may have been moving slower than the last time I saw him, which is saying something. This was a fine start to the evening.
Champions The Young Bucks defeated RPG Vice and reDRagon: In many ways it's the same players working the same style of match, but it works on several levels because it's good, and it's different from anything else on the show. They got the time, they worked their asses off and they got the crowd to respond well to the action. The Bucks retained, pinning Romero, which I liked. The division needs some stability and the Bucks are the right team to keep the titles on at this time. They still need to get some fresh teams involved, but at least the matches are always at the very least good, and often great. Team up Komatsu and Tanaka and let them be awesome with these guys. The match was really good here, as these guys have it down to a science as far as working together goes.
Tetsuya Naito & Tomoaki Honma defeated Yujiro Takahashi & Bad Luck Fale: Tetsuya Naito & Tomoaki Honma defeated the Bullet Club B team, in what was a good match with a better story. Honma is the lovable babyface that rarely wins, but the crowd loves him. Naito is on the slow road to heel town, and it has been done really well. Naito would ignore Honma and not tag in, forcing him to fight on his own for most of the match, but Naito would eventually tag in and help, but the crowd hated him because of the way he treated Honma. Honma would eventually tag back in, and hit the KOKESHI on Takahashi to score the win. After the win, Naito ended up leaving the ring again as the slow burn to the heel turn continues. Turning fully on Honma will work, especially after the reaction that the crowd had here tonight when there was the tease. Again, this was a fun little match with better storytelling.
Katsuyori Shibata defeated. Kazushi Sakuraba: As you would expect, this was a well done faux MMA match with a very physical and hard hitting style that worked well. Your level of enjoyment will vary on this match, not everyone likes MMA, but not everyone likes faux MMA in wrestling or a hard hitting and or grappling match. I felt that they worked a smart match, they got the crowd into it well and most importantly it was different than anything on the card, which made it feel more special. Shibata scores the big win as he heads onto the G1, where he has some awesome match ups set (vs. Styles, Naito, Ibushi, Tanahashi) coming up.
KUSHIDA defeated Champion Kenny Omega: This was an excellent match, and in ways felt similar to the Balor victory from the day before in terms of the story. KUSHIDA was the young boy that was a fan and reporter; he traveled the world to learn to become a wrestler and has finally made it. So KUSHIDA is here after winning the BOTSJ, and Omega played his role very well. KUSHIDA wasn't only the babyface, but he had to be the resilient surviving face through out as Omega worked to destroy his knee; ripping off the brace and tape. Omega was a complete asshole heel here, some of his best work in NJPW overall was in this match. As they continued to build the match you just hoped for KUSHIDA to overcome, and Omega became more of a hated heel as he continued to punish the hero. Omega went to finish things off with the one winged angle, but KUSHIDA escaped and locked in the hoverboard lock and the champion submitted. KUSHIDA overcame the odds, he followed up the BOTSJ win with this huge win here and most importantly it FELT important as he fought back and made the champion submit. This is a MOTY contender; I love this show so far.
Champion Togi Makabe defeated Tomohiro Ishii: Makabe and Ishii was a very physical, knock your dick stiff match, which is exactly what it was supposed to be, and maybe too much so at times. It was really enjoyable, but Ishii did a spot to sell a possible re=injury of his shoulder, and they even had the doctor some to check on him and tease a stoppage. It looked a bit rough down the stretch, which was either great selling or just Ishii being really hurt. That ended up taking away from the match a bit, but it was good overall due to the style and the fact that these guys make you believe everything. Makabe retains, and we move on.
Karl Anderson & Doc Gallows defeated Champions the Kingdom: This ended up being the "worst match" on the show for me, it wasn't bad but was way too "Americanized" for my tastes. They got the ladies involved, and honestly being too involved to where they took the attention away from the teams. New Japan loves Maria, but this feud has not clicked and had no heat for the action. Bullet Club thankfully gets the titles back, and hopefully we can move on from all of this bullshit. With my luck, we'll be looking at six-person mixed tags for the next three months. Much like the juniors division, we need to build up the regular tag ranks.
Hiroshi Tanahashi defeated Toru Yano: Hiroshi Tanahashi defeated Toru Yano in a god match that was hopefully the culmination of their feud. I appreciate the fact that they downgraded Tanahashi to freshen him up prior to the G1, but it didn't do much for me overall. Yano constantly worked his little cheap tricks in order to try and pick up the win, but Tanahashi kept surviving. Tanahashi hit the slingblade and then the high fly flow and scored the pin. For the most part, this was exactly what it should have been. They had a good crowd, they were into it all and now we can move on.
Champion Hirooki Goto defeated Shinsuke Nakamura: So this was the big rematch for the IC Title, and overall it played out just as I thought in terms of quality and the result. When you have a guy like Nakamura out there, you're getting a main event quality match and this was built that way. They got 22-minutes, and made great use of their time. The built slowly, and then layered onto the basic work, played off of their previous match and worked themselves into a tremendous homestretch, which made me doubt my prediction of Goto retaining. The build and drama achieved by these guys was excellent. Some great exchanges, some beautiful counters and at the end Got comes away with the clean win courtesy of the shouten. The crowd was so great here, and it's a credit to the great work of both guys. I know that a lot of people aren't crazy about Goto as the IC Champion because Nakamura has been so great in the role, but he can't stay there forever. Nakamura is moving on, and with the G1 about to start it's good for Goto get close out the feud with another win and for Nakamura to move on. And of course, if Nakamura were to win the G1 and eventually the title, Goto becomes a viable challenger.
Kazuchika Okada defeated Champion AJ Styles: This show was already a great event, and there had been some excellent matches on the show. Okada and AJ are constantly delivering, and I expected an excellent match here, but they blew me away with a five star, match of the year special right here. These guys are so great, and work so well together that it almost comes across as effortless on their part. Bullet Club tried to get involved early, but red shoes kicked then out and even tossed a crotch shop their way in doing so. I discussed the build and drama of Nakamura and Goto, but this match did that and took it to another level as they continually played off of each other, their past matches and everything simply clicked. Tremendous action, an awesome crowd and unparalleled drama made this one of the year's best matches so far. The final five minutes or so was simply beautiful, willed with constant counters and a tremendous atmosphere that rarely gets achieved. Okada connected with the rainmaker, a German suplex and one more rainmaker to finally put styled away and capture the title. The match was 26-minutes and never felt long, they pulled me in from the opening bell and delivered a match worthy of the main event spot on any show; it was simply one of the top four matches of the year. This was also the culmination of Okada rising back to the top after his emotionally crushing failure at Wrestle Kingdom, where he broke down in tears when he lost his chance to regain the title. This was pro wrestling done right.
* End scene.
* Thanks for reading.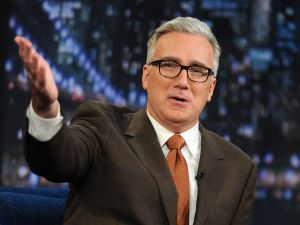 "Byyyyyyyyyyyyyye Felicia."
9.8
The final score: review Amazing
The 411
This was an absolutely amazing show overall, and I feel it just nudges out Wrestle Kingdom 9 for the show of the year. It was everything you want in a major show, a great crowd, great atmosphere, four outstanding matches, two of them MOTY contenders, a lot of other quality performances and some title changes to make it newsworthy. Bottom line, this is a must see event. Go watch it now.
legend