Csonka's NJPW Invasion Attack Review 4.10.16
April 10, 2016 | Posted by
Csonka's NJPW Invasion Attack Review 4.10.16
Csonka's NJPW Invasion Attack Review 4.10.16
OFFICIAL RESULTS
– Bad Luck Fale & Yujiro Takahashi defeated Ryusuke Taguchi & Juice Robinson @ 3:45 via pin [**]
– Satoshi Kojima, Yuji Nagata & Jushin Thunder Liger defeated Toru Yano, Kazushi Sakuraba & YOSHI-HASHI @ 7:06 via pin [**½]
– Tomohiro Ishii & Hirooki Goto defeated EVIL & BUSHI @ 10:36 via pin [***]
– IWGP Junior Tag Championship Match: Rocky Romero & Barreta defeated Champions Ricochet & Matt Sydal @ 15:48 via pin [****]
– IWGP Junior Heavyweight Championship Match: Champion KUSHIDA defeated Will Ospreay @ 15:07 via submission [****¾]
– NEVER Openweight 6 Man Tag Championship Match: Hiroshi Tanahashi, Michael Elgin & Yoshitatsu defeated Champions The ELITE @ 14:46 via pin [***]
– NEVER Openweight Championship Match: Champion Katsuyori Shibata defeated Hiroyoshi Tenzan @ 10:45 via pin [***½]
– IWGP Tag Championship Match: Guerrillas of Destiny (Tonga & Loa) defeated Champions Togi Makabe & Tomoaki Honma @ 16:54 via pin [*]
– IWGP Heavyweight Championship Match: Tetsuya Naito defeated Champion Kazuchika Okada @ 28:50 via pin [****]
---
Bad Luck Fale & Yujiro Takahashi defeated Ryusuke Taguchi & Juice Robinson: This was a very short opener, with the goal of getting Fale over as a monster for his next foray into the main event scene against Hiroshi Tanahashi. Fale dominated, and pinned Robinson (Tanahashi's little buddy). Not much wrestling wise, but it served its purpose as far as setting up the next angle for Fale. Fale absolutely killing job guys in opening matches is perfectly acceptable and what he should be doing more of.
Satoshi Kojima, Yuji Nagata & Jushin Thunder Liger defeated Toru Yano, Kazushi Sakuraba & YOSHI-HASHI: Much like the opener, this was set to showcase someone for their next feud, this time around it was Nagata. Nagata has been part of the grumpy old men trying to take Shibata's NEVER title, and it's been enjoyable. Nagata came off very well here, and it was a success in terms of giving him momentum for his challenge to Shibata later in the show. To a lesser degree Liger also came off well, looking solid here and being on the winning team. This will also be important later on. We're not getting anything spectacular in the ring so far, but the booking is on point in terms of setting up the next steps.
Tomohiro Ishii & Hirooki Goto defeated EVIL & BUSHI: So far, so good on this show; we're three matches in and not only are we setting the stage for things going forward, but the match quality has gone up with each match. They worked a nice and physical match, nothing spectacular, but I enjoyed it. During this match they took the time to set the groundwork for Goto vs. EVIL, but the real takeaway is the victory by Ishii, as it was done to get him a victory over Los Ingobernables and set him as Naito's first challenger. Good wrestling and set up for future matches, I am all about this.
Rocky Romero & Barreta defeated Champions Ricochet & Matt Sydal: This was a great match, easily the best thing on the show. It was such a treat to see the juniors tag title match actually be a regular tag match. The multi-man tags are fun, but they come across as extremely repetitive and also lack in overall creativity when it comes to the booking. This was a fast paced, cleanly worked match from all four guys delivering string performances and peaking at just the right time. With Ricochet eating the fall here, not taking bookings and possibly being written out of Lucha Underground, he sure seems to be WWE bound. They also protected Sydal really well here, as he will be staying. This was great; I just hope that they can correct the lazy booking of the division as we move forward.
Champion KUSHIDA defeated Will Ospreay: So in case you didn't know, KUSHIDA is really good. You know who else is really good? WILL FUCKING OSPEAY IS REALLY FUCKING GOOD. I got to see three outstanding performances from him over Mania weekend, and this one is on par with those MOTY candidates. KUSHIDA was focused on the arm of Ospreay, to set up the hover board lock, but he didn't just target it, he abused the hell out of him. By no means was KUSHIDA working heel. But he was working with more aggression here, selling the desire to retain his title against a formidable opponent. The work of KUSHIDA was excellent, Ospreay's selling was excellent (including his basically falling on his face when he tried a handspring, because his arm was too hurt!). they played the hits as well, KUSHIDA's awesome springboard dive, Ospreay doing the Fosbury flop, and they even did the amazing top rope rolling arm bar spot. KUSHIDA scored the win with the hover board lock, giving him a great title defense for his resume and a shot in the arm for his title run As for Ospreay, he because a star in one night in Japan and continues to have an amazing 2016. Everything worked here, the layout, the work, the pacing, the bald and the finish. This is the kind of shit that makes you love wrestling, and was a great showcase for the Juniors. Post match, Liger (coming off a team victory earlier) arrived and challenged KUSHIDA for a title match, which was accepted.
Hiroshi Tanahashi, Michael Elgin & Yoshitatsu defeated Champions The ELITE: This was a good, but not great match. This was Tanahashi and friends vs. Bullet Club, with the added story of Yoshitatsu making his return. Omega teased using the Styles Clash on Yoshitatsu (the move that took him out of action for 18 months) and that got great heat as his teammates continually saved him. Scary point where Cody Hall got carted out after a catch spot on the floor, but thankfully the Young bucks posted on Twitter that he's ok. The Bucks did their trademark stuff; Elgin did all of his power spots and it all got really good reactions. Elgin picked up the win for his team with the super Elgin bomb, and we have new champions. This was also used to set up the next IC Title program, which will be Elgin and Omega; Fale then returned to take out Tanahashi, because he ain't got time for this shit. Another program successfully transitioned too.
Champion Katsuyori Shibata defeated Hiroyoshi Tenzan: This is of course part of the grumpy old men trying to take Shibata's NEVER title feud. Shibata running through the old guard in hard-hitting matches is a great thing that I have enjoyed. We're not getting matches at the level we were, but we're actually getting some story here, which is appreciated. While not great, this was really good. Tenzan fighting for one last title run as Nagata, Nakanishi and Kojima cheered him on from his corner, while Shibata shuts down the past his prime legend. Tenzan used all of the fighting spirit that he had, but fell to the sleeper/PK combo in a good effort. Post match, Shibata hit a cheap shot (kick) on Nagata to set up their match.
Guerrillas of Destiny (Tonga & Loa) defeated Champions Togi Makabe & Tomoaki Honma: This was not good. They worked nearly 17-minutes and Tonga & Loa did a great job of killing the act on night one. Loa/Camacho/Micha is a guy I keep hearing "just needs a chance." Well this is his third shot with me, in a new gimmick again, and he failed on the big stage, just as he failed on the smaller stage in TNA. He has nothing to offer, and pulled Tonga down to his level, which sucks because I dig Tonga's work. I felt that after Doc and Karl left, Honma and Makabe did a nice job with the tag titles, but now they are on a team I have no interest in watching. They made Honma boring to me, that's hard to do. This was easily the worst thing on the show; it went way to long, it felt way to long and the wrong team won.
Tetsuya Naito defeated Champion Kazuchika Okada: Tetsuya Naito defeated Champion Kazuchika Okada to win the IWGP Title, yet another title change on a very busy and productive show. Despite Los Ingobernables being positioned as the give no fucks, cheating heels, the crowd was behind Naito and were into him winning this title. Los Ingobernables have been well received, and Naito as a challenger sold out this event. It was amazing watching the crowd be so behind Naito here, they worked a big time match for nearly 30-minutes; it felt important and it was because the show as a whole signaled the start of something new in terms of direction. Naito and Okada worked very well together, creating a well laid out match with your regular drama, and then the run ins, that also created drama, but interference and such takes some away from the match for me. Okada and Naito had some really awesome back and forth down the stretch. Post match we had EVIL, BUSHI, Ishii and Goto all involved, and also set the stage for Sanada (formerly Wrestle-1 and TNA) to make his NJPW debut and join Los Ingobernables. I am all about this debut, as he gets placed into a hot group and the fact that a New Japan run could breath new life into the guy. He hasn't been the same since his "excursion" to TNA, so hopefully this works out well for him. This was an overall great main event with the right call made to change the title. Also, Naito played his role so well, after winning the title and a short celebration he just tossed it down and went back to his gives no fucks mentality; Tranquilo. Naito and Ishii looks to be up next.
* End scene.
* Thanks for reading.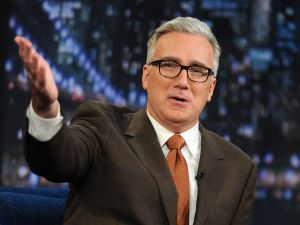 "Byyyyyyyyyyyyyyyyyyyyyye Felicia!"
9.0
The final score: review Amazing
The 411
NJPW Invasion Attack 2016 was a big show that came off as an important show. We got title changes, set up for feuds and title matches moving forward, a great Junior Tag Title and IWGP Title match and a MOTY contender from KUSHIDA and Ospreay. The semi-main event was a failure on every level, but otherwise this was a great show that is well worth your time.
legend