Csonka's NJPW New Beginning In Osaka Preview
February 9, 2018 | Posted by
WELCOME back to column time with Larry! Today, I am going to discuss and preview the New Beginning In Osaka show. This is the third of three New Beginning shows, following NJPW New Beginning in Sapporo (Night One) & NJPW New Beginning in Sapporo (Night Two), which were noteworthy shows that featured THREE title changes, Tanahashi finally taking time off, the break up of Bullet Club and reunion of Omega & Ibushi. With so much happening on the Sapporo shows, I have the feeling that they will hold serve here, largely going chalk and keeping things stable. I hope that you enjoy today's preview, and feel free to share your thoughts. It's wrestling, we love it and will disagree. The only rules are "have a take, be respectful of other's opinions and don't be a dick." Also, don't be afraid of sharing your predictions. Have fun, and always, thanks for reading.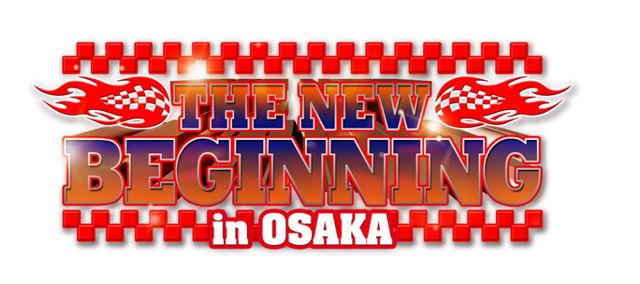 NJPW New Beginning In Osaka – CHAOS vs. Los Ingobernables de Japon
Kitamura Trial Series Match: Yuji Nagata vs. Katsuya Kitamura: The "Kitamura Trial Series" has been going well, with Kitamura working a fun variety of opponents and overall having strong performances. I think that this match has the chance to be his best, because Nagata knows how to bring out the best in the lions and doesn't do anything that he or they cannot do. Nagata is also one of the main dojo trainers and works with them a ton, so I imagine that they will have this worked out well beforehand, allowing Kitamura to really shine, while taking the loss to complete his trial series. WINNER: Yuji Nagata
Roppongi 3K (Sho & Yoh) vs. Yoshinobu Kanemaru & El Desperado: While I did not predict Roppongi 3K winning the titles at NJPW New Beginning in Sapporo (Night Two), I did say that I thought tonight will be the beginning of a program against the Suzuki-gun juniors, and that means ALL OF THEM. So while Roppongi 3K just won the titles back, I can see them taking a shenanigan filled loss here after winning six-mans on the road to shows to officially get the program rolling. That keeps 3k away from the Bucks, while they battle the various Suzuki-gun junior combos. WINNER: Yoshinobu Kanemaru & El Desperado
Michael Elgin, Togi Makabe, KUSHIDA & Ryusuke Taguchi vs. Minoru Suzuki, Takashi Iizuka, Taichi & Taka Michinoku: Suzuki won the IC Title from Tanahashi at NJPW New Beginning in Sapporo (Night One) as I predicted, but I was dead wrong on his next challenger, as I thought Elgin would get the first shot, but Makabe was the one to step up. Elgin is replacing Tanahashi here. But Suzuki said that Makabe has to prove himself before getting a title shot. Makabe will be in the challenger of the month role, the fans still like him and you're not sacrificing much with him taking a loss to Suzuki. I see Makabe picking up the win here in this tag, likely pinning Taka, to continue his quest for a title shot. WINNER: Michael Elgin, Togi Makabe, KUSHIDA & Ryusuke Taguchi
Toa Henare, Juice Robinson & David Finlay vs. Jay White, Tomohiro Ishii & Toru Yano: Henare steps in to replace Elgin in this match after Tanahashi was pulled from the tour. Tomohiro Ishii & Toru Yano went 2-0 on the first two events, and it feels like they are being heated up for a run at the tag titles. White has also been great on the road to shows, showing a new mean streak as he continues to evolve into his role as a top guy in the making. Also, the Ishii & Henre exchanges have been fire, and I want a singles match between the two soon. I see that trend of CHAOS continuing here, especially with White coming off of the US Title win. Henare likely takes the fall here, with Yano or Ishii possibly picking up the win for their team. WINNER: Jay White, Tomohiro Ishii & Toru Yano
Gedo vs. BUSHI: The first of the big five CHAOS vs. LIJ matches kicks off with Gedo vs. BUSHI. I love a good Gedo singles match, he's a ton of fun and when motivated, can still have quality matches. BUSHI is a good brother, but has constantly been positioned as the bottom of the totem pole, especially once Takahashi arrived. BUSHI is under appreciated by many, but is an important part of making the LIJ multi-man tags as fun as they are and I find him to be an extremely consistent singles worker. The first four matches of this card will likely be solid to good, but if all plays out well, this match is where the quality will noticeably pick up. BUSHI should take the win here, possibly getting him back into the junior title mix, even if he's just a challenger of the month. WINNER: BUSHI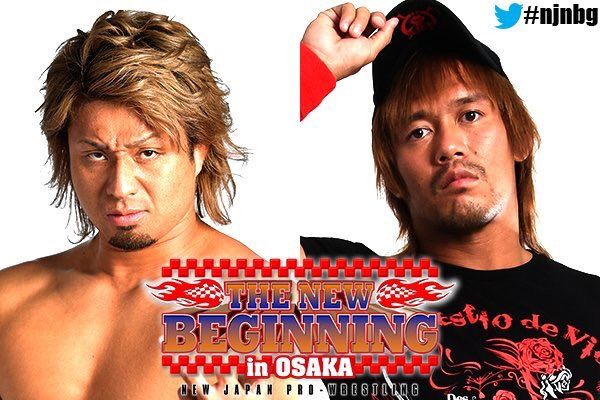 Tetsuya Naito vs. YOSHI-HASHI: HASHI has recently shown a change in attitude, being more aggressive in taunting & attacking Naito to try and get under his skin. Naito has been largely dismissive of him, because he's HASHI and he doesn't take him seriously. And for the most part, no one does, because HASHI is CHAOS' job boy. To his credit, he can and has stepped up and had some really good and even great matches in the past. HASHI is a weird dude, there are times where he looks as if he's looking to break out, and times where he's just a guy. If HASHI is motivated, and he's been fired up as of late; if Naito is in the mood to deliver, this could be quite good. With Naito losing at the dome, and the match with Jericho coming up, there is no doubt in my mind that he should win this. WINNER: Tetsuya Naito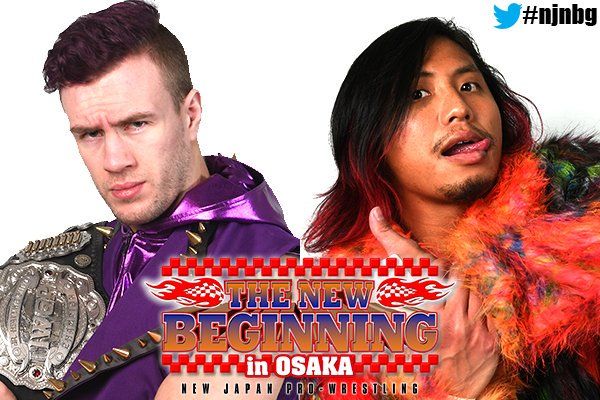 IWGP Junior Heavyweight Title Match: IWGP Junior Heavyweight Champion Will Ospreay vs. Hiromu Takahashi: This has the potential to be an excellent match. Both guys had a great 2017, and deliver in the big time matches like this. This will likely be 15-miniute or so of balls to the wall, spectacular action with both guys giving it their all. With three title changes taking place on the first two shows, and my feeling that Takahashi will win the BOTSJ this year, I don't see a title change happening here. But I am really looking forward to the match, which I think will steal the show. WINNER: Champion Will Ospreay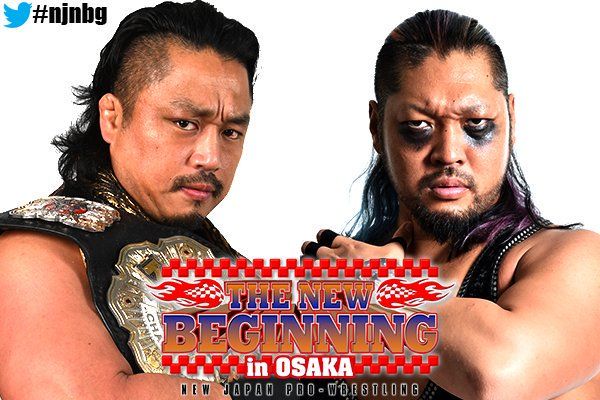 NEVER Openweight Title Match: NEVER Openweight Champion Hirooki Goto vs. EVIL: This is another match I am really looking forward to, as it should be a hard-hitting hoss style battle between two guys that work the style really well. Goto had a down 2017, mainly due to booking, while EVIL stepped up his game and overtook SANADA as the "next big thing" in my eyes, and I say that as a huge fan of SANADA. But SANADA looked to be dealing with injury issues, and EVIL made the most of his singles opportunities, including a high quality G1 run and he win over Okada. While EVIL has been great, cutting off Goto's momentum after just overcoming Suzuki to get the title back seems very foolish to me. Plus, with EVIL & SANADA as tag team champions, and three title changes already happening on the tour, a title change feels extremely unlikely here. This certainly has the chance to be great, and in a completely different style than anything else on the show. WINNER: Champion Hirooki Goto
IWGP Heavyweight Title Match: IWGP Heavyweight Champion Kazuchika Okada vs. SANADA: And now we come to the min event, Okada, the seemingly unbeatable champion, facing SANADA who looked to be the chosen one by many to rise out of LIJ as a top guy along with or overcoming Naito. But as mentioned above while discussing EVIL, things didn't shake out for SANADA like most thought. Now as for the match, there is one thought here, and that is that SANADA has no chance because Okada has been so dominant, and that they will have a good match, bit will have to battle the crowd possibly not being invested in the match, because they won't buy into a title change. So in order to make it a success, they'll have to deliver a high quality outing and give the fans one or two spectacular teases of SANADA winning. Going into the match, you have the overconfident champion, accepting the match, but being completely dismissive of SANADA while demanding that he fire up, speak him mind and act like a real challenger. All signs point to Okada winning and continuing his record setting title run, but what if it's all a smoke screen? Want if Gedo is playing magician and lulling us into a sense of security, and he's ready to flip the script like he did when Okada returned and beat Tanahashi out of nowhere to become champion? What if they actually do what most feel is the unthinkable, and give SANADA the win, even if for a short transitional run. With Bullet Club exploding, Omega reuniting with Ibushi, and Jay White stirring the drink in a new way as a member of CHAOS, what id SANADA wins and causes anarchy within LIJ? Could this all be part of a big plan to blowup and or realign the stables, which is something people have been wanting for a long time? While some may think it's a completely insane train of thought, I think that the possibility does exist. Do I think they will pull the trigger and huge surprise? No, I think they're still all in on Okada, and as long as he's selling out venues and delivering great matches, that won't change. But I wouldn't hate them pulling the surprise and mixing things up to make things more interesting. WINNER: Champion Kazuchika Okada
JOIN ME FOR LIVE COVERAGE OF THE SHOW AT 3AM ET ON SATURDAY MORNING!
– End scene.
– Thanks for reading.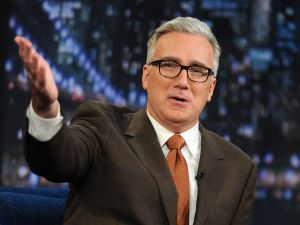 "Byyyyyyyyyyyyyye Felicia."