Csonka's NJPW New Japan Cup Finals Review 3.20.17
March 20, 2017 | Posted by
Csonka's NJPW New Japan Cup Finals Review 3.20.17
Csonka's NJPW New Japan Cup Finals Review 3.20.17
OFFICIAL RESULTS
– Yomoyuki Oka vs. Hirai Kawato went to a time limit draw @ 10:00 [***]
– Tiger Mask, Jushin Liger & David Finlay defeated Takashi Iizuka, TAKA Michinoku & El Desperado @ 8:40 via pin [**½]
– Non-Title Match: Champions Satoshi Kojima & Hiroyoshi Tenzan defeated Katsuya Kitamura & Yuji Nagata @ 11:22 via pin [***]
– Hirooki Goto, Jado & Gedo defeated Minoru Suzuki, Taichi & Yoshinobu Kanemaru @ 11:00 via submission [***]
– Tetsuya Naito, SANADA, BUSHI & Hiromu Takahashi, EVIL defeated Ryusuke Taguchi, KUSHIDA, Michael Elgin, Juice Robinson and Hiroshi Tanahashi @ 11:55 via pin [***½]
– YOSHI-HASHI, Toru Yano, Tomohiro Ishii and Kazuchika Okada defeated Kenny Omega, Yujiro Takahashi, Tama Tonga and Tanga Roa @ 14:30 via pin [***½]
– NJ Cup Final Match: Katsuyori Shibata defeated Bad Luck Fale @ 18:53 via pin [***¾]
---
– Here are the reviews of the earlier New Japan Cup shows and matches.
* Night One Report .
* Night Two Report .
* Round Two Matches Report .
* Semifinals Report.
Yomoyuki Oka vs. Hirai Kawato: Kawato is basically the runt of the litter as far as the current crop of young lions go; Oka appears to be the chosen one as management loves him and he is a project of Yuji Nagata. Oka looked to use his size and power advantage early, but Kawato took him down and did well using his speed. Kawato then targeted the leg as he kept Oka grounded. Oka transitioned out and worked an arm bar, focusing on the taped up arm of Kawato. Oka hit a spinebuster, and looked for the crab but Kawato made the ropes. Oka out grappled Kawato, showing a bit of a mean streak as he continued to attack the arm. Kawato tried to fire up and fight back, they traded strikes and Kawato hit a dropkick. Kawato then hit running elbows, showing great babyface fire once again and then locked in the single leg crab. Oka powered out to make the ropes and again attacked the arm. Nice aggression by Oka as he slams Kawato around and takes control back. Oka then hit a backdrop suplex for 2, and then locked in the Boston crab. Good fight from Kawato, who made the ropes. Oka then laid the boots to him, they traded strikes and Kawato got a roll up for 2. Oka then took him down with the shoulder block, they traded again and Kawato went for a small package and they went to a time limit draw and they brawled post match. Yomoyuki Oka vs. Hirai Kawato went to a time limit draw @ 10:00 [***] Good back and forth opener from the young lions, both keep working hard and are always showing improvement; this had a great pace and sense of urgency to it, which I enjoyed. The match flew by and I didn't even realize that we were approaching the time limit.
Tiger Mask, Jushin Liger & David Finlay vs. Takashi Iizuka, TAKA Michinoku & El Desperado: We started with the usual Suzuki-gun floor brawl. Liger and Desperado worked into the ring, where Liger hit the back breaker and then the surfboard into the dragon sleeper, but TAKA made the save. Liger ran them together and was then pulled to the floor and beat down. Back in the ring, Suzuki-gun beat down Liger. Desperado used Iizuka's leash to beat on Liger. Iizuka then choked out Liger as things slowed. Desperado tagged back in, sent Liger to the corner but Liger fought back and hit a superplex for the double down. Tag to Tiger Mask, he hits a high cross and runs wild. Tiger bomb to Desperado and that gets 2. Tiger Mask then hits the tombstone, he heads up top and Iizuka cuts him off. Finlay now tags in; he runs wild on TAKA, hits the uppercut off the ropes and covers for 2. Eye poke by TAKA, it breaks down and Suzuki-un runs wild on Finlay and scores a near fall. Chair shot by Iizuka and TAKA gets a near fall on Finlay. Team Liger then works over TAKA, allowing Finlay to hit a stunner and pick up the win. Tiger Mask, Jushin Liger & David Finlay defeated Takashi Iizuka, TAKA Michinoku & El Desperado @ 8:40 via pin [**½] Solid stuff overall, but it lacked the fire and focus of the opener.
Champions Satoshi Kojima & Hiroyoshi Tenzan vs. Katsuya Kitamura & Yuji Nagata: Kitamura is the young lion who is super jacked and would fit into a Vince McMahon wet dream. I imagine Vince seeing Kitamura, looking at Triple h and saying, "You brought me Itami and Nakamura?" Tenzan and Nagata start and the crowd is excited to see the New Japan dads battle. They worked a solid back and forth, Nagata started to land clubbing strikes, but Tenzan connected with the chops. Kojima and Kitamura tagged in. Kitamura looked to use his size and power early, Kojima kept fighting through but Kitamura finally took him down only for Kojima to fire back with forearms and tag in Tenzan. They worked over Kitamura with double teams and sent Nagata to the floor. Tenzan worked the heat, keeping Kitamura down and tagging Kojima back in. They kept Kitamura in their corner and again sent Nagata to the floor. Kitamura fought back with chops on Kojima, but Kojima raked the eyes and worked quick tags to Tenzan, who delivered head butts; the Mongolian chops followed but Kitamura hit a big shoulder block and tagged in Nagata. Nagata ran wild, sending Kojima to the floor for some payback and then working over Tenzan with kicks. Tenzan fought off the XPLODER, laid in the Mongolian chops but ran into an enziguri. Kojima tagged in, rapid fire chops to Nagata followed. They went back and forth, great fire from the dads here as they traded strikes center ring; Nagata locked in the arm bar as Kitamura fought off Tenzan. Tenzan fought him off, and saved Kojima. Kitamura tags in, he and Nagata work over Kojima in the corner and Kitamura then covers for a near fall. Kitamura locked in the crab, Tenzan makes the save. The champions try for the TenKoji cutter, but Nagata escapes and hits Tenzan with the XPLODER. Kojima then hits a koji cutter on Kitamura, but Nagata makes the save. LARIAT by Kojima to Kitamura and that is that. Champions Satoshi Kojima & Hiroyoshi Tenzan defeated Katsuya Kitamura & Yuji Nagata @ 11:22 via pin [***] Good tag match here, the champions were very giving and made this a fun and competitive match. This was my first extended look at Kitamura, who I felt did very well for himself here. Working with veterans always helps, but he held his own.
Hirooki Goto, Jado & Gedo vs. Minoru Suzuki, Taichi & Yoshinobu Kanemaru: CHAOS vs. Suzuki-gun continues. We started with the usual Suzuki-gun floor brawl. CHAOS quickly fought back, working over Taichi in the ring. It boiled down to Gedo and Taichi, Gedo was in control but Suzuki made the save. Desperado is at ringside and attacked Gedo as Suzuki beat down Goto, using a chair. Taichi used the bell hammer to work the heat on Gedo. Taichi must have been a fan of Memphis Gedo's 2016 BOTSJ run. Suzuki beat down Gedo, worked the arm bar and Goto made the save for a moment, but Suzuki then locked him into the knee bar. Gedo avoided the bog corner kick, attacked the knee of Suzuki and got the tag to Goto, who ran wild on Suzuki and hit the Saito suplex for a near fall. Suzuki hit the corner boot, and then the PK for a near fall. Goto and Suzuki then threw bomb center ring, beating the shit out of each other. Suzuki locked in the sleeper, Kanemaru and Taichi took out Jado and Gedo; Goto fought off the Gotch piledriver, but Suzuki then countered ushigoroshi into a guillotine, but then Goto powered him back up and hit ushigoroshi for the near fall. Jado and Taichi tagged in, went back and forth with Taichi hitting the head kick for a near fall. It broke down. Jado locked in the cross face, but Suzuki made the save only for Goto to wipe him out. Taichi hit Jado with the mic stand for 2 as Gedo made the save. Low blow by Gedo to Kanemaru, he grabs the mic stand and takes out Taichi. Jado works the cross face, and Taichi has to tap. Hirooki Goto, Jado & Gedo defeated Minoru Suzuki, Taichi & Yoshinobu Kanemaru @ 11:00 via submission [***] Good match with Jado & Gedo picking up the win, which should get them the title shot at Taichi & Yoshinobu Kanemaru. Plus CHAOS got some revenge on Suzuki-gun by using their own tricks against them. I also loved the Goto vs. Suzuki interaction, and would be down for them feuding over the NEVER title; both guys need something to do right now and it works in the theme of the CHAOS vs. Suzuki-gun feud.
Ryusuke Taguchi, KUSHIDA, Michael Elgin, Juice Robinson and Hiroshi Tanahashi vs. Tetsuya Naito, SANADA, BUSHI & Hiromu Takahashi, EVIL: It's super sized Tanahshi & Friends vs. LIJ. EVIL distracted Tanahashi, allowing BUSHI to attack so that SANADA could start. BUSHI in and Tanahashi quickly fights back, Taguchi directs traffic as Tanahashi and Friends work over BUSHI in the corner with repeated attacks. BUSHI is whipped into Tagushi's ass, and it quickly breaks down and we get a floor brawl. Takahashi and KUSHIDA pair off as Naito slams Juice on the ramp. LIJ isolates Taguchi in the ring, while Takahashi works over KUSHIDA. Missile dropkick by BUSHI to Taguchi, Naito hits a sliding dropkick and SANADA tags in, ties up Taguchi in a ball and dropkicks his ass. Taguchi manages to hit the ass attack; Tanahashi tags back in and works with SANADA, taking control. LIJ gets cleared to the floor and wipe out SANADA with triple dropkicks. Takahashi and EVIL in, but Tanahashi fights then off and hits dragon screw leg whips. Elgin tags in, he runs wild with corner clotheslines, SANADA cuts him off with a dropkick, but Elgin clears Takahashi to the floor and powerbombs BUSHI onto SANADA. KUSHIDA and Takahashi brawl, back hand spring elbows to BUSHI and SANADA and then the enziguris to BUSHI and Takahashi. RANA by KUSHIDA on Takahashi, but he rolls through into a roll up for 2. PELE by KUSHIDA, hell of a sprint between KUSHIDA and Takahashi. Juice and Naito go back and forth until LIJ rushes the ring and they all attack Juice, hitting rapid fire corner attacks an Naito covers for a near fall. KUSHIDA hits Naito with the missile dropkick to make the save. Huge break down spot into the big move buffet. Juice hits the jack hammer on Naito for 2 as EVIL makes the save. Naito escapes pulp friction and hits a toss up low blow, desitino follows and Naito pins Juice. Post match, LIJ beat down Juice. Tetsuya Naito, SANADA, BUSHI & Hiromu Takahashi, EVIL defeated Ryusuke Taguchi, KUSHIDA, Michael Elgin, Juice Robinson and Hiroshi Tanahashi @ 11:55 via pin [***½] This was a very good tag match, with no down time and a great pacing throughout. It was easily the best thing on the show so far. They again did this to build to Takahashi vs. KUSHIDA and to continue Juice's issues with Naito (which they have been teasing for a while); we could also get Tanahashi and Friends challenging LIJ for the trios titles again.
YOSHI-HASHI, Toru Yano, Tomohiro Ishii and Kazuchika Okada vs. Kenny Omega, Yujiro Takahashi, Tama Tonga and Tanga Roa: CHAOS vs. Bullet Club. Bullet Club attacked before the bell, we got some floor brawling with Omega and HASHI working back and forth in the ring. HASHI hit a RANA, fought off Bullet Club and then sent Omega to the floor. HASHI followed, but Roa cut him off; Tonga chased after Yano. Back in the ring and Bullet Club continued the heat on HASHI. HASHI got his hope spots, finally hitting a neck breaker on Tonga. Ishii gets the hot tag; he runs wild and works over Tonga with ease. Tonga fought back and slowed Ishii who is still selling the neck from his match with Shibata yesterday. Yano in and untied the turnbuckle, but Tonga then scared him and chased after him. Yano held onto the ropes for dear life yelling for the break. Roa in and he beats down Yano. Omega tags in and works over Yano, scoring a near fall. Yujiro tags in, continuing the heat on Yano. Okada finally got the hot tag, ran wild on Yujiro until the guerrillas cut him off. Okada sent them to the exposed buckles, and worked over Yujiro with the DDT and running uppercut. Yujiro manages to avoid the top rope elbow, and Bullet Club works over Okada in the corner. Rapid-fire attacks follow, but Ishii and HASHI make the save. Roa hits the running powerslam, scoring a neat fall on Okada. It breaks down, and then we get some Okada vs. Omega, but it does not last long. Roa avoids the Okada dropkick, Okada then escapes guerrilla warfare and hit the elbow drop on Roa. Omega then drops Okada with a snap dragon suplex and HASHI makes the save once again. Yujiro takes him out, Ishii takes out Yujiro and Omega. Roa counters the rainmaker, but Okada hits the dropkick and another. HASHI cuts off Omega as Okada ends Roa's night with the rainmaker. YOSHI-HASHI, Toru Yano, Tomohiro Ishii and Kazuchika Okada defeated Kenny Omega, Yujiro Takahashi, Tama Tonga and Tanga Roa @ 14:30 via pin [***½] This was another very good an fun tag match. They did a great job of keeping things moving, and also keeping the slow burn in regards to Okada vs. Omega going with a very limited interaction between them.
NJ Cup Finals – Katsuyori Shibata vs. Bad Luck Fale: Shibata smartly attacked at the bell with running kicks and then kicked Fale to the floor. Fale blocked the PK of the apron and then posted Shibata. They brawled into the crowd with Fale tossing Shibata into the chairs and slowly beat him down. Fale slammed a piece of guardrail onto Shibata, leading to the Gedo special countout tease. Shibata beat the count, and Fale was waiting on him to continue the attack, this time in the ring. Fale works the neck pinch to ground Shibata, and then rips off the shoulder tape, before continuing the attack. Back to the floor and Fale posts Shibata again, continuing the focus on the arm. Six-minutes in and it's been all Fale, he's playing the monster role very well here and Shibata is also doing a great job of selling his offense. Shibata manages to hit a charging kick, but Fale cuts him off with the shoulder block. Shibata then hit the dropkick, and laid in strikes in the corner to Fale and followed with the hesitation dropkick. Shibata countered a slam and transitioned to a version of the octopus hold. Kicks followed, but Fale goozles him and then sends him to the floor. On the floor, Shibata sends Fale to the barricade and chokes out Fale with his own shirt. Back in the ring and Shibata has a chair. He tosses it to Fale and dropkicks it into his face. Sleeper by Shibata, but Fale escapes and hits the corner splash. Shibata escapes the grenade with a dropkick, but Fale answers back with the spear for a near fall. Fale then hits the Samoan drop for 2. Fale looks for the bad luck fall but Shibata counters into an arm bar. Fale powers out, so Shibata transitions into a triangle. Fale powers to his feet, but Shibata pulls him down with another arm bar. Shibata then starts to lay in kicks, but Fale catches him with the lariat. The running splash follows for a good near fall. The grenade connects and Shibata kicks out! The crowd is going wild, trying to will Shibata to victory. Shibata counters the bad luck fall into the sleeper, Fale falls to a knee but Shibata hops on his back and keeps the hold, only for Fale to hit a side slam. Shibata no sells and pops up and eats a lariat, pops up again and lays in kicks and the sleeper again. Fale fades and is going out. PK by Shibata and that is all. Katsuyori Shibata defeated Bad Luck Fale @ 18:53 via pin [***¾] Fale's heat was a bit bland at times, but I felt that they nailed the dynamic properly with Fale being the nearly unstoppable monster. The homestretch was great, and the crowd was into the Shibata comeback and victory big time.
– Post match, Shibata calls out Okada for his title shot on April 9th.
– End scene.
– Thanks for reading.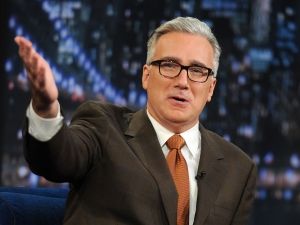 "Byyyyyyyyyyyyyyyyyyyyyye Felicia!"
7.5
The final score: review Good
The 411
The finals was a much stronger and consistent show up and down the card than the semifinals, capped of by the big Shibata victory and some solid movement and set up in the undercard. What you have to see: While far from the best match of the tournament, Katsuyori Shibata vs. Bad Luck Fale is worth the watch, especially for the closing stretch and crowd reactions.
legend