Csonka's NJPW New Japan Cup Review 3.11.17
March 11, 2017 | Posted by
Csonka's NJPW New Japan Cup Review 3.11.17
Csonka's NJPW New Japan Cup Review 3.11.17
OFFICIAL RESULTS
– El Desperado & TAKA Michinoku defeated Ryusuke Taguchi & Hirai Kawato @ 6:45 via pin [**¾]
– Hiroyoshi Tenzan, Satoshi Kojima & Jushin Thunder Liger defeated Tomoyuki Oka, Manabu Nakanishi & Tiger Mask IV @ 6:47 via pin [**½]
– Kenny Omega & Yujiro Takahashi defeated Tomohiro Ishii & YOSHI-HASHI @ 10:05 via pin [***¼]
– Tetsuya Naito, SANADA, Hiromu Takahashi & BUSHI defeated Katsuyori Shibata, Juice Robinson, KUSHIDA & David Finlay @ 9:49 via submission [***]
– Kazuchika Okada, Hirooki Goto, Jado & Gedo defeated Minoru Suzuki, Takashi Iizuka, Yoshinobu Kanemaru & Taichi @ 10:59 via pin [***]
– NJ Cup 1st Round Match: Yuji Nagata defeated Tanga Roa @ 12:05 via pin [½*]
– NJ Cup 1st Round Match: Toru Yano defeated Tama Tonga @ 4:03 via pin [*]
– NJ Cup 1st Round Match: Bad Luck Fale defeated Michael Elgin @ 10:30 via pin [*]
– NJ Cup 1st Round Match: EVIL defeated Hiroshi Tanahashi @ 23:20 via pin [****]
---
Ryusuke Taguchi & Hirai Kawato vs. El Desperado & TAKA Michinoku: TAKA and Kawato started things off, they did some back and forth grappling with TAKA taking the advantage as Desperado got in a cheap shot. TAKA made sure to toss Taguchi to the floor so that they could isolate and beat on the young lion. What Kawato lacks in experience he more than makes up for in fire and aggression. He fought off the veteran, got the hot tag to Taguchi and ran wild with ass attacks. Kawato tagged back in, worked a solid clip with Desperado, even getting a near fall off of some roll ups and cradles. They did a great near fall off of an ass attack into a backslide for Kawato. Desperado hit his spinning side slam gimmick (Guitarra de Angel) for the win. El Desperado & TAKA Michinoku defeated Ryusuke Taguchi & Hirai Kawato @ 6:45 via pin [**¾] This was a pretty good opener, with Kawato doing his fired up, young lion best. He fun to watch as he slowly puts things together. Taguchi brought the fun while TAKA beating on the young lions is wildly entertaining.
Hiroyoshi Tenzan, Satoshi Kojima & Jushin Thunder Liger vs. Tomoyuki Oka, Manabu Nakanishi & Tiger Mask IV: New Japan Dads and New Japan JUNIOR Dads; Oka is the kid they brought to work with them. Tenzan and Nakanishi started things off and it was the battle of the bulls as they threw bombs center ring before Tenzan hit a falling Kokeshi in tribute to Honma. Liger and Tiger Mask tagged in, with as mush as these to are together and aren't together and then are fighting, you'd think they were an old married couple. Oka demanded the tag, because he wanted to make My Two Dads proud as I date myself even further. Nakanishi tagged in, and slowly and tenderly attacked Liger for a bit. Liger would then cut off Tiger Mask with a palm strike, and then a fired up Kojima would get the hot tag and beat Tiger mask's old ass for a bit. Oka tagged in, cleaned house, and then he and Nakanishi worked together to beat down Kojima. Kojima escaped the young lion crab, and hit the cutter on Oka but Tiger Mask made the save. Kojima then ended Oka's life with a lariat for the win. Hiroyoshi Tenzan, Satoshi Kojima & Jushin Thunder Liger defeated Tomoyuki Oka, Manabu Nakanishi & Tiger Mask IV @ 6:47 via pin [**½] This was a solid tag match, everyone played their roles well, kept the pace moving well throughout and provided some fun interactions.
Tomohiro Ishii & YOSHI-HASHI vs. Kenny Omega & Yujiro Takahashi: This is all about hyping and giving us a preview for tomorrow's Omega vs. Ishii battle. It also unfortunately reminds me that HASHI and Ishii were an awesome tag team, and then NOAH got sold and Yano returned. Bullet Club attacked before the bell, sending Ishii to the floor and isolating HASHI early, because no one wants to fuck with Ishii. HASHI made a comeback on Omega, Ishii returned and started to wok over Omega. Omega started out in playful mode, but quickly changed his tone as he exchanged strikes with Ishii. Omega accidentally knocked Yujiro to the floor, and then attacked the knee of Ishii and sent him to the floor where Yujiro was more than happy to continue the attack and soften up Ishii for his match tomorrow with Omega. Bullet Club worked the heat, Ishii was largely dismissive of Yujiro (aren't we all) and battled back against Omega, getting the hot tag to HASHI. HASHI ran wild, getting in a nice run on Omega before Yujiro cut him off and they double teamed him in the corner. Omega hit a gut wrench into a sitout powerbomb for the near fall; Ishii cut off V-trigger, HASHI then hit the powerbomb and floated into the jack knife pin for the near fall. Omega fought off karma, but HASHI hit the back stabber. It broke down, with CHAOS in control until HASHI went for the swanton, which ate knees; Omega hit the v-trigger and then the one winged angel for the win. Kenny Omega & Yujiro Takahashi defeated Tomohiro Ishii & YOSHI-HASHI @ 10:05 via pin [***¼] This was a good match, one that gave HASHI a lot before his eventual loss. They gave us a nice preview for Omega vs. Ishii without giving way too much away. Fun stuff.
Katsuyori Shibata, Juice Robinson, KUSHIDA & David Finlay vs. Tetsuya Naito, SANADA, Hiromu Takahashi & BUSHI: This will serve as the follow up to KUSHIDA's recent challenge to Takahashi, and add to the tease that Juice wants to challenge Naito for the IC Title.. It feels so odd seeing Shibata in the "Tanahashi" role for the "Tanahashi & Friends" team. In a way it's very refreshing, but just feels odd; KUSHIDA and Takahashi started things off, with KUSHIDA attacking the leg of Takahashi, the same one Taguchi worked on in their title match. That's a lovely bit of continuity right there. Finlay and BUSHI then worked a stretch, Juice tagged in and muscled BUSHI around and we got the typical LIJ breakdown and floor brawl spot, and yes it included the BUSHI shirt choke spot. Juice and Naito worked a stretch together to further tease their potential title match and then we got a fiery Shibata vs. SANADA stretch; BOOK IT GEDO. Finlay then tagged in, he continued the assault on SANADA with repeated corner clotheslines, followed by Juice joining him for some double teams and a near fall. Shibata saved Finlay from skull end, it broke down into the big move buffet, with BUSHI hitting the code breaker on Finlay and SANADA tapping him to skull end. Tetsuya Naito, SANADA, Hiromu Takahashi & BUSHI defeated Katsuyori Shibata, Juice Robinson, KUSHIDA & David Finlay @ 9:49 via submission [***] This was a good and fun match overall, nice pacing and worked as a no nonsense sprint, but on the lower end of the LIJ multi-man tags, which tend to be really good if not great.
Kazuchika Okada, Hirooki Goto, Jado & Gedo vs. Minoru Suzuki, Takashi Iizuka, Yoshinobu Kanemaru & Taichi: Suzuki was in full Suzuki dick mode, attacking Okada on the floor before the bell. Gedo and Jado worked over Kanemaru early, teasing their likely tag title clash. Suzuki again attacked Okada on the floor, while Taichi used the bell hammer to work over Gedo, he and Kanemaru then worked double teams. Iizuka tagged in, stood there and after standing around forever, laid in some boots. Suzuki then attacked the knees of Okada and Gedo, as Suzuki-gun isolated Gedo in their corner. Goto finally got the hot tag, ran wild and scored a near fall on Iizuka. Iizuka fought back, choking him out with a rope. Okada and Suzuki then tagged in, Okada ran wild, hitting the DDT and charging uppercut for a near fall. They then traded strikes center ring, Suzuki avoided the drop kick and it broke down. Suzuki-gun took turns attacking Okada, with Taichi and Kanemaru double teaming Okada for a near fall. Okada hit the neck breaker across the knee on Taichi, hit the top rope elbow and did the rainmaker pose; Suzuki cut him off but Goto made the save. Taichi hit Okada with his can, and Gedo made the save. Taichi mocked Okada, ate the dropkick and rainmaker, allowing Okada to pick up the pin.Kazuchika Okada, Hirooki Goto, Jado & Gedo defeated Minoru Suzuki, Takashi Iizuka, Yoshinobu Kanemaru & Taichi @ 10:59 via pin [***] This was another good match, worked at a nice sprint like pace, and more teases that Okada and Suzuki aren't quite done yet. The only real complaint is that I wouldn't have had Taichi take the pin, sure he's useless, but Iizuka is right there, hungry to eat pins.
NJ Cup 1st Round Match: Yuji Nagata vs. Tanga Roa: Nagata is replacing the injured Honma; this is Roa's first singles match in NJPW. It's only March and Nagata is banged up, he has the marks on his back from getting the cupping therapy. Roa quickly shook off Nagata's old man power, so Nagata took things to the mat and looked for an early arm bar. Nagata tried to fire up, but ran into a slam and then rolled to the floor. Roa quickly brought Nagata back into the ring, continuing to use his power advantage and grounding the New Japan Dad. Roa slowly beat on Nagata, which just fired him up and he demanded Roa kept attacking and then connected with big forearms. This is not good.
Kicks from Nagata followed, Roa fought off the XPLODER, only to run into one moments later. They traded kicks, and then Roa hit a German for a near fall. Roa hit a spinebuster for a near fall, but Nagata countered a clothesline into the arm bar. He rolled his eyes back, which pops the crowd, and Roa then escaped and speared Nagata to the corner, but Nagata hit the lariat and brain buster for a near fall. Nagata then put Roa away with the belly to back suplex. Yuji Nagata defeated Tanga Roa @ 12:05 via pin [½*] In no way was this a good match, Nagata worked hard but he felt as if he was wrestling himself at times. Roa looked lost at points, and simply has no idea how to fill in time, he has no concept of the little things and he constantly killed all momentum and any flow that the match had. For as much as he has improved as a tag worker, there's a reason Roa is just now making his singles debut in NJPW. Keep him away from the G1, hell I'll drop an extra 999 yen a month to make it happen. Slow, plodding, lackadaisical, select the word you like best and it works here. I wish that Roa had gotten paired with Yano so they could do the 90-second G1 special. This was one of the worst NJPW matches in a while.
NJ Cup 1st Round Match: Tama Tonga vs. Toru Yano: Tonga attacked and beat Yano about the head with his DVD. Tonga scared Yano, chased him around and then Yano tried to untie the buckles repeatedly. He finally got one off, but Tonga kept attacking. Yano did his hair pull takedown, we got some wacky misdirection stuff and Yano cut off the gun stun. Yano takes the ref, low blow, cradle and Yano remains the sublime thief. Toru Yano defeated Tama Tonga @ 4:03 via pin [*] They did the Toru Yano G1 special as many expected.
NJ Cup 1st Round Match: Michael Elgin vs. Bad Luck Fale: This is an official "Hossweight Division" match. They tested each other early, challenging the other to deliver shoulder blocks. Elgin sent Fale to the floor, tried to dive off the apron, but Fale caught and posted him. Fale took control on the floor, repeatedly slamming Elgin to the barricade. We got a classic Gedo special count out tease, and then Fale slowly took the heat, clubbing away at Elgin. Elgin avoided the sit-down splash from Fale, and delivered forearm strikes and an enziguri. The bicycle kick followed, and then a suplex for 2. Elgin then went up top, Fale cut him off and Elgin then low bridged him to the floor. Elgin teased a dive, but Fale slid back in and cut him off. Elgin picked up the pace, hit corner clotheslines and forearm strikes and followed with more clotheslines, finally dropping Fale and covering for 2. Fale fought off the powerbomb, so Elgin hit the back fist but Fale kept fighting him off. Fale hit the running splash off the ropes for 2. Elgin escaped the grenade, and finally hit the German on Fale, but Fale hit a shoulder block for a near fall. Fale then hit the grenade for the win. Bad Luck Fale defeated Michael Elgin @ 10:30 via pin [*] This looked like a bad match up on paper, and was once they got in the ring. This pairing took away all of the great things that got Elgin over in NJPW, forcing him to work a long and boring back and forth, sloth like match with Fale. Elgin also suffered, because this is where NJOW feels that Fale needs a win to remain credible, and it always comes against someone it shouldn't. there was nothing good about this, not even in the "two big dudes clubbering" sort of way. We're 0-3 on New Japan Cup matches now, they have not been good..
NJ Cup 1st Round Match: EVIL vs. Hiroshi Tanahashi: These two have had some great interactions on the recent shows, and I was hoping we'd get the match even before they announced it for the NJ Cup. Tanahashi looked to lock in his pace and work his match, as he outwrestled EVIL early. They quickly brawled to the floor, EVIL got a chair and wrapped it around Tanahashi's head, grabbed another and swung at the first chair like a baseball bat. This of course gave us another Gedo special count out tease. EVIL took the heat, grounding Tanahashi using a cravat. Tanahashi tried to fire up, but EVIL just casually walked away from his high cross attempt. EVIL managed to fight back enough, targeting the knee of EVIL, hitting dropkicks and dragon screw leg whips. Tanahashi then missed the senton off the ropes, and EVIL hit the side slam to cut him off. EVIL then hot the fisherman buster, headed up top and hit the lariat, which got 2. They traded strikes as Tanahashi got sent to the apron, Tanahashi then hit the dragon screw leg whip in the ropes, and EVIL fell to the floor. Tanahashi up top, HIGH FLY CROSS BODY to the floor! Back in the ring, Tanahashi went up top, but EVIL shoved the ref into the corner and Tanahashi got crotched; EVIL then hit a press slam and went back after the chair. He laid into Tanahashi with chair shots to the back, but Tanahashi ain't got time for that and fought back and beat down EVIL in the corner. The ref tried to pull Tanahashi off of EVIL, but Tanahashi shoved him away and then hit EVIL with a neck breaker onto the chair. EVIL countered the high fly flow with the knees, and as they fought to their feet, they traded forearm strikes and went crazy fists. Big lariat by EVIL, which got a really good near fall. He then got another great near fall off of the fireman's carry into the sitout powerbomb. EVIL calls for the end, and locks in a hammerlock/crossface submission. Tanahashi fights, but starts to fade; EVIL covers and gets 2 again. Tanahashi counters the STO, they work thorough some nicely done counters and Tanahashi finally hits sling blade. The crowd loves Tanahashi, and is trying to will him to victory here. EVIL then mists Tanahashi and hits the STO for the win. EVIL defeated Hiroshi Tanahashi @ 23:20 via pin [****] This ended up being a great match. It started a bit slow, but I felt that they worked really well together and that the action layered well until Tanahashi decided to kick thing up a notch and try to make this a "Tanahashi-level" main event. It didn't quite get to that level, but EVIL delivered a very good performance and the win for him is huge. Similar to the WrestleKingdom match with Naito, there were again hints at Tanahashi acting heelish, this time through complete frustration; shoving the ref and using the chair. In the Naito match, Tanahashi acted heelish, almost as if he felt that he was too good to be in the ring with Naito, especially in the co-main event spot, which like Naito was beneath him. His over confidence juxtaposed against Naito's desire to prove himself worthy and take down the ace played perfectly off of each other. Here, it was Naito's henchman proving himself against the Ace, doing anything and everything he could to pull off the big win. If I am reading all of this right, they are doing some serious character work with Tanahashi, really pushing the fall of the Ace angle, which is really something that can take them all the way through WrestleKingdom 2018.
EVIL mists Tanahashi!! #NJPW #njcup pic.twitter.com/p3W0dq150g

— LARIATOOOO!!! (@MrLARIATO) March 11, 2017
– Post match, EVIL cut a promo, and I am pretty sure he called Tanahashi his bitch.
– End scene.
– Thanks for reading.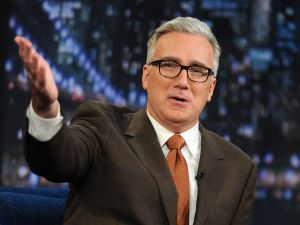 "Byyyyyyyyyyyyyyyyyyyyyye Felicia!"
6
The final score: review Average
The 411
The 2017 New Japan Cup is off to a rough start, as this is a rare NJPW show where the first half is actually stronger than the main matches that tend to deliver. Three of the tournament matches were simply no good, but thankfully the main event delivered to save the show a little bit. Make sure to catch EVIL vs. Hiroshi Tanahashi, the rest is rather skippable; while far from a bad show, I found the overall product to be average this time around.
legend