Csonka's NJPW NEW YEAR's DASH Review 1.05.16
January 5, 2017 | Posted by
Csonka's NJPW NEW YEAR's DASH Review 1.05.16
Csonka's NJPW NEW YEAR's DASH Review 1.05.16
OFFICIAL RESULTS
– Kyle O'Reilly, David Finlay and Ricochet defeated Jushin Liger, Tiger Mask and Henare @ 6:30 via pin [***]
– Yujiro Takahashi and Hangman Page defeated Yoshitatsu and Billy Gunn @ 7:05 via pin [*]
– CHAOS defeated Bullet Club @ 10:35 via pin [***]
– Scott Norton, Hiroyoshi Tenzan, Satoshi Kojima, Cheeseburger and Hiro Saito defeated Bullet Club @ 10:00 via pin [**]
– Michael Elgin & KUSHIDA defeated Tetsuya Naito & Hiromu Takahashi @ 13:45 via pin [***]
– Togi Makabe, Tomoaki Honma, Katsuyori Shibata, Yuji Nagata & Juice Robinson defeated CHAOS @ 14:55 via pin [***½]
– NEVER Openweight Six-Man Title Match: Hiroshi Tanahashi, Manabu Nakanishi and Ryusuke Taguchi defeated Champions SANADA, EVIL & BUSHI @ 13:25 via pin [**½]
---
Kyle O'Reilly, David Finlay and Ricochet vs. Jushin Liger, Tiger Mask and Henare: I am a bit disappointed that Henare gets to team with the surly junior dads, because I love to see then get annoyed and beat on the young lions. Ricochet and liger worked some fun back and forth, leading to Ricochet hitting a nice dive. O'Reilly tagged in, but Liger and tiger Mask worked him over and then things broke down; O'Reilly locked in a knee bar on Tiger Mask; he escaped and hit the tiger driver. Henare got a hot tag, showed good fire and locked in the young lion crab. Ricochet in with superkicks, Henare shook them off, Liger in and he works the Romero special on Ricochet. Finlay and Henare trade strikes center ring O'Reilly, Finlay and Ricochet triple team Henare; Finlay roll and shooting star pres put Henare away. Kyle O'Reilly, David Finlay and Ricochet defeated Jushin Liger, Tiger Mask and Henare @ 6:30 via pin [***] That was a good and basic, but fun opening match. Henare continues to improve and show good progress as a performer. David Finlay and Ricochet also continue to look great as a team, and are working their way into a shot at the junior straps.
– Post match, Finlay went into the crowd and gave his mom a hug. (Fit Finlay was there as well).
Yujiro Takahashi and Hangman Page vs. Yoshitatsu and Billy Gunn: So this is Dollar Tree DX vs. Family Dollar n.W.o. The crowd is nearly silent when Yoshitatsu is in, he got worked over and then the action spilled to the floor for some brawling. Page took control (I'd call it the heat, but there was none). Page and Takahashi worked over Yoshitatsu for what seemed like an hour, Gunn got the hot tag, which consisted of him tossing around both guys, yelling FUCK YOU & SUCK IT; getting the biggest reaction of the match. Yoshitatsu back in, tripped up and then DDT'd on the floor by Takahashi. Page turned Gunn inside out with a clothesline, which is one more bump than Gunn took last night. Rite of passage on Yoshitatsu, and Bullet Cub wins. Yujiro Takahashi and Hangman Page defeated Yoshitatsu and Billy Gunn @ 7:05 via pin [*] This was no good; it lacked heat, energy and everything that makes a wrestling match good. It also had 200% too much Yoshitatsu. Do not waste your time with this one.
– Post match, Billy Gunn had a stand off with the jacked to the gills young lion Yonosuke Kitamura.
Bullet Club (Adam Cole & The Young Bucks) vs. CHAOS (YOSHI-HASHI & RPG Vice): Fun back and forth to begin, amusing spot where Romero stopped Beretta from a dive because he almost died the night before. We then got some superkicks and dives by the Bucks. Cole hit a back stabber on Beretta as Bullet Club took the heat on Beretta. Good heat, Romero and HASHI saved Beretta from the Meltzer driver, allowing Beretta to fight back and hit the tombstone. Romero go the hot tag, hit the forever clotheslines but then ate superkicks; last shot by Cole led to the near fall. Romero and Beretta hit the double knee strikes, HASHI with the big senton, the Bucks fly to the floor. Destroyer by Cole on Beretta, HASHI makes the save but eats the superkick. HASHI countered the last shot with a roll up, and CHAOS picks up the win. CHAOS defeated Bullet Club @ 10:35 via pin [***] In theory, HASHI should get an ROH Title shot at the march TV tapings, since the NJPW guys will be in for that weekend. With that being said, having Cole eat a pin the night after regaining the title doesn't sit well UNLESS they follow up with the title match.
– Post match, Bullet Club beats down HASHI.
Scott Norton, Hiroyoshi Tenzan, Satoshi Kojima, Cheeseburger and Hiro Saito vs. Kenny Omega, Bad Luck Fale, Tama Tonga, Tanga Loa and BONE SOLDIER: Omega begged off Scott Norton right away, and tried to recruit him to Bullet Club. Norton too sweeted him and then Norton got to run walk menacingly with a purpose. Norton then tosses Cheeseburger onto Bullet Club, but they tossed him from the floor back into the ring. Lots of comedy featuring Cheeseburger, and of course Bullet Club tossing him around. The match had a fine layout, Norton got power shit in and the crowd loved it; Omega kept calling BONE SOLDIER "Boner." TenKoji cutter on BONE, Saito hit the running senton and then Kojima hit the lariat for the win. Scott Norton, Hiroyoshi Tenzan, Satoshi Kojima, Cheeseburger and Hiro Saito defeated Bullet Club @ 10:00 via pin [**] This was a fine comedy/legends deal, BONE SOLDIER losing is always the right call. What didn't sit well with me here was Omega just main evented the dome in this "45+ minute epic," and now he's essentially working a comedy tag match. Shouldn't he be pissed that he lost? Shouldn't he want to prove a point and set the tone after his entire last year ended in failure? It felt like he needed a reset and to set the tone for his 2017; Omega should have been killing fools with knee strikes, and trying to take out these "legends" to send a message.
Michael Elgin & KUSHIDA vs. Tetsuya Naito & Hiromu Takahashi: Elgin got to toss around Takahashi for a bit, he and KUSHIDA cleared the ring, Naito and Takahashi attacked the legs on Elgin, grounding the big man and stooping his momentum. Naito raked his eyes to save Takahashi from a beating. That plays into the fact that Naito broke his orbital bone, taking him out of action. KUSHIDA got the hot tag and ran wild on Naitio, and then got the hover board lock on Takahashi, but he made the ropes. These two have such a great chemistry already, Naito cut off KUSHIDA, but KUSHIDA hit the PELE and tagged in Elgin. He destroyed Naito with clotheslines, the crowd loves Elgin. He countered the tornado DDT into a dead lift falcon arrow (HE DID THE DEAL!) Germans to Takahashi and then one to Naito in the corner, and then a running Death Valley driver onto Takahashi onto Naito in the corner. Naito low blowed Elgin and looked to pick up the win, but Dragon Lee arrived and took out Takahashi with a dive. He had a stand off with KUSHIDA, and then posed with the junior title. SUPER Falcon arrow by Elgin on Naito (HE DID THE SUPER DEAL!) LARIOTO to Naito by Elgin, and then the BURNING HAMMER finishes Naito. Michael Elgin & KUSHIDA defeated Tetsuya Naito & Hiromu Takahashi @ 13:45 via pin [***] This was good as Elgin and Naito work well together and KUSHIDA and Takahashi have amazing chemistry. They also set up two title programs, Naito and Elgin is the logical continuation, and Lee & Takahashi had one of the best matches of the year during last year's FantasticaMania tour. I am not thrilled with Naito eating a pin the day after beating Tanahashi, but they needed to heat up Elgin; part one was the surprise return and RAMBO victory. This was part two.
Togi Makabe, Tomoaki Honma, Katsuyori Shibata, Yuji Nagata & Juice Robinson vs. CHAOS (Kazuchika Okada, Hirooki Goto, Toru Yano, Tomohiro Ishii and Will Ospreay): We got Ospreay an Shibata to begin, as Ospreay wants the RPW British Heavyweight Championship, which Shibata holds. Shibata grounded the flippy boy right away; Ospreay then kicked him in the face, a tactical error for sure. Nagata and Yano paired off for a bit, Nagata worked him over with kicks before tagging in Honma. He hit the falling kokeshi, and then it broke down into the big brawl on the floor. Yano and Honma paired off in the ring during the big brawl; Okada is so taped up he looks like night 8 of the G1 here. CHAOS took the heat on Honma, Ishii took pleasure in beating on Honma with strikes and clotheslines. Honma fought off the brainbuster and hit the dead lift suplex. Honma hit the DDT to Yano and then the hot tag to Makabe. Makabe was actually fired up, for him, and ran wild until Yano cut him off. He and Ishii worked over Ishii and Makabe. Ishii and Makabe clashed center ring until Ishii ended his existence with a lariat. Okada in, eats a lariat from Makabe and juice tagged in, ran wild on Okada, hitting the cannon ball and toss up gut buster. It broke down again, Juice teased pulp friction but Okada hit the neck breaker. Goto tags in, works over Juice with kicks, suplexes and takes control. Big kick by Juice, he then works jabs. Shibata saves Juice, but Ospreay takes him out with a dive. The big everyone hits everyone big move buffet follows. Goto and Juice continue to battle, LARIOTO by Juice, Shibata returns and hits the PK on Goto, allowing JUICE to pick up the win after hitting pulp friction; he posed with the NEVER title and looks to be elevated into a feud with Goto. I am cool with this. Togi Makabe, Tomoaki Honma, Katsuyori Shibata, Yuji Nagata & Juice Robinson defeated CHAOS @ 14:55 via pin [***½] that was a very good and chaotic tag match, with the right guys pairing off at the right time and a great homestretch. It also served as a way to elevate Juice into something important. If he does half as well against Goto as he did with O'Reilly last year, that could be a great match. Goto is super motivated these days, so I am excited to see the match.
– AND THEN SUZIKI-GUN RETURNED: Davey Boy Smith Jr, Lance Archer, Desperado, Yoshinobu Kanemaru, Taichi, Takashi Iizuka & Taka Michinoku all came in and destroyed people; Taichi and Taka Michinoku laid out Roppongi Vice and Killer Elite Squad laid out Yano (setting up tag title feuds). Okada came in and tried to make the save but Minoru Suzuki came in and laid him out with the Gotch piledriver. And that sets up our next title program. This was all well done and got a great reaction. The return of Suzuki-gun freshens things up with a group of guys that feel fresh, due to being gone for so long. Sure I can do with out a guy like Taichi, but getting a main eventer in Minoru Suzuki back is worth it. Suzuki-gun has officially targeted CHOAS, and they brought their sweet ass tracksuits. Just remember, Suzuki-gun doesn't give a fuck about his haircut, so just imagine the number of fucks he doesn't give about you. This was pretty great.
Champions Los Ingobernables (BUSHI, EVIL & SANADA) vs. Tanahashi & Friends (Hiroshi Tanahashi, Manabu Nakanishi and Ryusuke Taguchi): The champions attacked Nakanishi right away and beat him own with clubbing strikes. Nakanishi then suplexed EVIL & SANADA at the same time, Tanahashi and SANADA then paired off. Taguchi used his ass, but SANADA cut off the funky weapon with the atomic drop and tagged in BUSHI. He looked to pick up the pace, but ate an ass to the face. BUSHI then kicked him in the ass as we got the big brawl to the floor. EVIL beat on the knee of Tanahashi with a chair, and then the champions took the heat on Taguchi, running through some good double teams. Nakanishi made the save, allowing Taguchi to fire back with ass attacks and DDTs. Tanahashi is still alive, tagged in and fought off EVIL & SANADA. Senton to EVIL, and the cover gets 2. EVIL started to attack the knee once again, SANADA tagged in but Tanahashi avoided his attack. Nakanishi then got the tag, and strolled with mild aggression, did his little dance and hit the lariat for the near fall. SANADA avoided the German, EVIL in for double teams on Nakanishi. BUSHI returned, and brawled with Tanahashi to the floor. Nakanishi fought off the dragon sleeper, twice, as Tanahashi made the save. The champions worked over Nakanishi, it broke down, code breaker by BUSHI on Nakanishi, who sold it like shit. We get the big move buffet, planchas by Tanahashi and Taguchi, Hercules cutter on BUSHI and we have new champions. Hiroshi Tanahashi, Manabu Nakanishi and Ryusuke Taguchi defeated Champions SANADA, EVIL & BUSHI @ 13:25 via pin [**½] This was a flat match overall, with a poorly planned title change. Los Ingobernables leaving WrestleKingdom as the dominant faction, with all members holding gold was so well done and Los Ingobernables headlining B shows with the six-man titles made a ton of sense. Instead, we get a random group of Tanahashi & Friends winning the titles for no real reason. Nakanishi got the pin and post match speech, so this came off as a participatory award for him.
– End scene.
– Thanks for reading.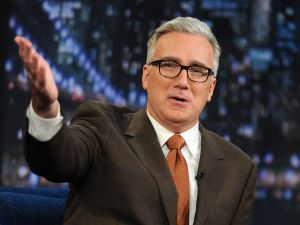 "Byyyyyyyyyyyyyyyyyyyyyye Felicia!"
6.8
The final score: review Average
The 411
Overall, there was nothing must see as far as the wrestling goes. But they did a good job of setting the stage for the weeks to come by setting up several title programs. That's where the show succeeded. What you really should watch is Togi Makabe, Tomoaki Honma, Katsuyori Shibata, Yuji Nagata & Juice Robinson vs. CHAOS and the post match Suziki-gun return angle.
legend