Csonka's NJPW on AXS TV Review 3.10.17 (Ep. 1)
March 10, 2017 | Posted by
Csonka's NJPW on AXS TV Review 3.10.17 (Ep. 1)
Csonka's NJPW on AXS TV Review 3.10.17 (Ep. 1)
– We begin our look at the G1 Climax 26 with two matches from Block A…
– Hiroyoshi Tenzan is the special guest for this week's interviews…
SANADA defeated Hiroshi Tanahashi @ 19:30 via submission [****½]: The early story saw Tanahashi outwrestle SANADA, constantly staying one step ahead of the youngster. SANADA would finally get something rolling as he caught Tanahashi as he tried to get back in the ring; they went to the floor, where SANADA sent him to the barricade and then targeted the previously injured arm. After the Gedo-mandated countout tease, SANADA took the heat and maintained his focus on the arm. Tanahashi put together a good comeback, hitting the senton off the ropes (but only posing with the one arm) and then attacking the knee of SANADA. Tanahashi is in full G1 mode, hitting the high fly flow to the floor. Tanahashi then started to destroy the knee with dragon screw leg whips while SANADA was trapped in the ropes. He then worked the cloverleaf, which I was not a fan of due to the previous arm work by SANADA. SANADA escaped and hit a desperation missile dropkick, but couldn't follow up, as he clutched his knee. They traded strikes, with SANADA attacking the arm of Tanahashi to slow him down. SANADA finally hit a cutter for a good near fall and then got the dragon sleeper and dropped to the mat with it. Tanahashi struggled and tried for the ropes and finally got them. SANADA missed the moonsault and tweaked his knee. Tanahashi then got the sling blade and then an arms trapped German for a near fall. He went for the high fly flow and jumped into the cutter for a SUPER close near fall. SANADA then followed with a moonsault for a near fall, hit another and then got the dragon sleeper once again center ring and Tanahashi tapped! That was a HUGE win for SANADA, who will benefit hugely from it, and it was clean as can be on top of that. This was excellent work from both guys, as SANADA stepped up big time and Tanahashi was in pure G1 form here. This works because not only did they establish SANADA's finish as legit, but it also plays off of Tanahashi coming back from injury and not quite being 100% Tanahashi yet; he had the spirit but not the game to overcome the younger, faster and stronger fellow Muta protégé. This was excellent, and was an important win for SANADA; it's exactly the kind of match he needed to have here.
– Hiroyoshi Tenzan spoke about not originally being announced as a G1 competitor; he said it felt as if his soul was ripped out of his body he felt so bad. He was so angry because the G1 had been such a big part of his career. It meant so much to him that Kojima would give up his spot to him, and he went into the G1 feeling that it may be his last and knew he had to fight his hardest.
Hiroyoshi Tenzan defeated Tomohiro Ishii @ 14:10 via pin [****]: One of the best parts of the G1 is the fact that you get way less fucking around, and without that you get some really inspired sprints and matches that just get to the meat of things. That's what this was, as once the bell rang it was a battle to see who could dish out the most punishment the fastest. Tenzan was really aggressive and even shoved the ref aside at one point so that he could continue his assault on Ishii. Ishii finally fired up and started a comeback, just pummeling Tenzan with chops and forearms in the corner. Tenzan would fight back, countering a superplex and hitting the flying head butt for a near fall. Ishii fought off the anaconda vice, but Tenzan hit the anaconda driver, and that got a great near fall. Ishii stopped the moonsault, almost lost Tenzan, but hit a running powerbomb to counter. Ishii then laid into him with lariats as Kojima screamed for his teammate to keep fighting, they had a great crowd as Ishii tried to do everything he could to put Tenzan away. They then just started to head butt each other like a pair of rams; Tenzan hit the lariat, slam and then the moonsault to finally put Ishii away. That was awesome and exactly the match they needed to work. The crowd was invested and loved the Tenzan victory, they are into the warrior looking for one final big win story, if Tenzan can hold up, his stuff could provide some great drama as the tournament goes on (and did for a little bit). Ishii is so damn good, and Tenzan turned it on and did everything he could to be the old Tenzan. That was an excellent start to the tournament matches; I just wish that Tenzan could have held up to really play off of the story that they had crafted, teasing his final run. Tenzan and Kojima celebrating his win was so great.
– In the final interview, Hiroyoshi Tenzan said he had many thoughts heading into the match and was feeling the pressure but was glad that he was cheered and got encouragement from the crowd. He was not just fighting for him, but for TenKoji. He then joked that it would be horrible to be left out of the WTL.
– End scene.
– Thanks for reading.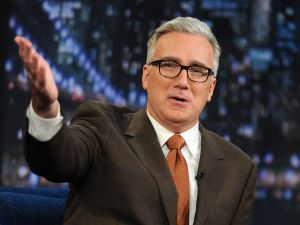 "Byyyyyyyyyyyyyyyyyyyyyye Felicia!"
8.6
The final score: review Very Good
The 411
The NJPW G1 provides some of the best matches of the year, and this was a great way to kick off four weeks (eight episodes) of coverage.
legend