Csonka's NJPW on AXS TV Review 3.17.17 (Ep. 1)
March 17, 2017 | Posted by
Csonka's NJPW on AXS TV Review 3.17.17 (Ep. 1)
Csonka's NJPW on AXS TV Review 3.17.17 (Ep. 1)
– YOSHI-HASHI is the guest for interviews this week.
Yuji Nagata defeated Tetsuya Naito @ 15:32 via pin [***]: Yuji Nagata continued the upset train, defeating Tetsuya Naito. Overall I felt that thins was a good match, but that it went a bit too long and felt a bit too lethargic. I like Nagata, and appreciate how he works matches because it fits his style and age, but this felt like something was missing. Naito was Naito, Nagata was working really hard and I was into what they planned to do here, but then it hit a point near the end and lost the energy. The crowd felt out of it, the home stretch felt very basic and then Nagata won to keep our night of upsets going. I love the upset these, I dig Nagata winning but they hit third gear and then said, "whoa now slow it down, it's only night two." That's all well and good, but I felt as if they were building for a really great ending and instead it just ended. Blue Justice overcomes and shows the power of the New Japan Dads!
– YOSHI-HASHI then spoke about his journey to get to the G1. HASHI said that Omega is fast and explosive with no weak spots as a wrestler.
Tomoaki Honma defeated Katsuyori Shibata @ 11:11 via pin [***] : These two fought at the Kizuna Road event back on July 3rd, and they had a very good match, but one that lacked drama. Shibata winning was a given, and it never felt in doubt, not even for a second. Once Shibata won that and the G1 blocks were set, everyone and their mother called Honma winning here to set up another NEVER title match. They worked a very similar match to the Kizuna Road show, with Honma getting more in. The work was good, but similar to the Naito vs. Nagata match, it felt a sis something was missing the longer the match went on. Honma would overcome; hit a pair of piledrivers and then the kokeshi for the big win t close out the night of upsets. It's cool seeing Honma win, especially over someone like Shibata, but I just wanted and expected more. The truly great Honma matches have great swings in temp and then the swings in emotion that take you from rooting for Honma, to worrying for him to fearing for him then rooting for him again as he gives you that hope at the final minute and then the usual disappointment. This was a good wrestling match as far as the work goes, but this time around it lacked the emotion. The crowd never got into it like they normally do, and I kept waiting for then to hook me but they never really did.
YOSHI-HASHI defeated Kenny Omega @ 12:16 via pin [****]: The second match of the tournament bouts was the exact opposite of the first, as Omega and HASHI had an awesome match, and one that HASHI desperately needed. He's one of those guys, similar to Tama Tonga, who needs to have some great performances. For so long he's been the job guy for CHAOS, but in 2016 he's been fired up and putting in some great very good performances. This was so very good, as they used the time well and overall HASHI came off as a player to me; there have been past matches where he was able to showcase his skills, but overall he remained "just a guy" to me. The G1 is a real chance to stand out, and he did so here with Omega, who played his role perfectly and allowed the crowd to become invested they cared. The mix of counter wrestling to submission work and a great closing stretch and clean win for HASHI made this a great match, and the best on the show. It's a huge upset, which we expect in the G1, but more than that, we were witnessing the beginning of HASHI's coming out party (his second half of 2016 was very good). He stepped up big here. It's also one of my favorite things about these tournaments, seeing people seize their opportunities.
– In the final interview, YOSHI-HASHI said that the win was important because he wanted to show that he could fight with the best. He felt that everything came together tonight. He knew everyone thought Omega would win and was happy to perform well and pick up the win. He trained hard with Mr. Ishii so that he could impress in the G1. He made a point to say he only executed a "sliding knee" because only Mr. Nakamura can do a boma ye. He admits that he did do Nakamura's pose, as he wanted to get revenge because Omega beat Nakamura before he left. Finally he said that you just can't give up, and that you have to fight with all you have to succeed. That's what being a pro wrestler is all about.
– End scene.
– Thanks for reading.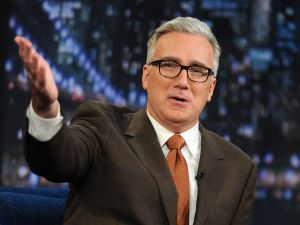 "Byyyyyyyyyyyyyyyyyyyyyye Felicia!"
7.5
The final score: review Good
The 411
Good show this week, but only the Omega vs. HASHI match was must see.
legend