Csonka's NJPW Road to Destruction (Blue Justice VII) Review 9.09.18
September 9, 2018 | Posted by
Csonka's NJPW Road to Destruction (Blue Justice VII) Review 9.09.18
Csonka's NJPW Road to Destruction (Blue Justice VII) Review 9.09.18
OFFICIAL RESULTS
– Yota Tsuji vs. Yuya Uemura went to a draw (10:00) [**¾]
– Bullet Club defeated Michael Elgin, Ayato Yoshida, Shota Umino, and Ren Narita @ 8:55 via submission [***]
– Taichi and Desperado defeated Hirooki Goto and Gedo @ 11:05 via pin [**]
– LIJ defeated Suzuki-gun @ 19:40 via pin [**]
– Kazuchika Okada and YOSHI-HASHI defeated Hiroshi Tanahashi and Toa Henare @ 10:45 via pin [***]
– Tomohiro Ishii, Toru Yano, Trent, & Will Ospreay defeated Kenny Omega, Kota Ibushi, Yujiro Takahashi, & Chase Owens @ 11:20 via pin [***¼]
– Manabu Nakanishi, Hiroyoshi Tenzan, Yuji Nagata, & Satoshi Kojima defeated Togi Makabe, Tomoaki Honma, Juice Robinson, & David Finlay @ 16:50 via pin [***]
---
– Follow all of my reviews at this link.
– I did a column, "Where Are They Now, The Cruiserweight Classic Finals Performers" which you can check out at this link.
– You can check out my top 51 matches of AUGUST list at this link.
– Nagata arrives and welcomes everyone to the show. They give him a BUSHI sized bottle of champagne.
Yota Tsuji vs. Yuya Uemura: These two have been paired (NJPW loves to do that with the lions [Finlay & White, Sho & Yoh, Umino & Narita, Oka & Kitamura]) since their debuts, and have already worked several time limit draws. They open up by immediately going to the ground and working into a long grappling exchange. It's extremely basic, but is also done with great aggression so that each and every move feels like it hurts or means something. After nearly 5-minutes on the ground, they fire up and work to the feet. Uemura takes control, laying in chops and strikes; the slam gets 2. Tsuji fights off the crab and makes the ropes. He then hits a shoulder tackle and corner splash as he takes control. Tsuji starts working the back and locks on the crab. Uemura fights, but Tsuji pulls him back center ring, but Uemura makes the ropes. They fire up, trading hard chops, and Tsuji hits the dropkick. Uemura fights back and he hits the dropkick as time expires. Yota Tsuji vs. Yuya Uemura went to a draw (10:00) [**¾] Pretty good match to open things up as these two work to another draw. They continue to work well together and are constantly improving.
Michael Elgin, Ayato Yoshida, Shota Umino, and Ren Narita vs. Bad Luck Fale, Tama Tonga, Tanga Loa, and Taiji Ishimori: Bullet Club is not impressed with their opponents. Tonga and Yoshida to begin. They lock up and it imminently breaks down as Bullet Club clears the ring. The lions are back in and they, along with Yoshida work over Tonga. They all hit dropkicks on Fale and knock him to the floor. Fale pulls Yoshida to he floor and kicks the shit out of him as Bullet Club takes back control. Tonga lays in elbow drops on Yoshida, tags in Ishimori, and he maintains the heat and hits the charging knees for 2. Fale in and he just pummels Yoshida. Loa now tags in and he and Tonga work double teams. Yoshida finally makes a comeback, hitting a clothesline and tagging in Elgin. He's fired up and runs wild on all of Bullet Club. He then does the deal with a falcon arrow on Tonga for 2. Tonga cuts him off with a neck breaker and tags in Ishimori who flies in but gets caught and Elgin hits the powerslam. It breaks down into the big move buffet and Narita runs wild on Ishimori until Ishimori gets the crossface and he taps. Bullet Club defeated Michael Elgin, Ayato Yoshida, Shota Umino, and Ren Narita @ 8:55 via submission [***] This was a good, fun, and brisk outing that I enjoyed.
Hirooki Goto and Gedo vs. Taichi and Desperado: Taichi tries to attack before the bell but Goto cuts him off and we get the floor brawl. Taichi & Despy manage to take control, whipping Goto to the barricades and then attacking him with chair shots as Despy does the same to Gedo. Back in and they isolate Gedo, as Taichi works him over with the bell hammer. Despy in and he continues to work the knee of Gedo. Taichi takes Goto to the floor, and then tags back in. Gedo slowly fires back, and tags in Goto. Goto runs wild until Taichi cuts him off with a kick and drops the pants. Taichi finally connects with the head kick but runs into ushigoroshi. Gedo and Despy tag in, Gedo takes control and hits the superkick for 2. The Gedo clutch is countered, and Despy hits the spear. Goto makes the save, it breaks down and Taichi takes control. He hits the head kick on Gedo and Despy hits pinche loco for the win. Taichi and Desperado defeated Hirooki Goto and Gedo @ 11:05 via pin [**] This was ok, but was the same shit we've been seeing and has done nothing to make me want to see Goto vs. Taichi.
Tetsuya Naito, EVIL, SANADA, & BUSHI vs. Minoru Suzuki, Iizuka, Kanemaru, & Taka Michinoku: I can't believe my eyes, but in the shock of all shocks, Suzuki-gun abandoned all sportsmanship and sense of fair play, attacking LIJ prior to the bell ringing, leading to an unsanctioned brawl on the floor. Naito and Suzuki immediately pair off and kick the shit out of each other. Back in and EVIL & SANADA work over Kanemaru until Iizuka breaks that up with a chair shot and we get more floor brawling. Long floor brawling. Back in and Suzuki-gun works over SANADA and then tosses him back to the floor. And now we get the Iizuka biting people portion of the match. Suzuki now in and works a heel hook on SANADA until he makes the ropes. SANADA makes the comeback, but Suzuki-gun rushes the ring. He manages to fight them off and tags in Naito. Naito runs wild and take control until Suzuki cuts him off and they brawl. Suzuki cut off the corner dropkick combo with a knee bar, and Naito makes the ropes. He fights off the Gotch, things break down, LIJ run wild and BUSHI hits MX on Taka for the win. LIJ defeated Suzuki-gun @ 19:40 via pin [**] This was ok, the issue is that it was way too long and they are basically doing the same shit every night. All of the matches feel the same and have almost no meaning. At least BUSHI picked up a win, which he needs ahead of the mini-junior title tournament.
Kazuchika Okada and YOSHI-HASHI vs. Hiroshi Tanahashi and Toa Henare: Tanahashi and Okada start us off. Okada takes early control with shoulder tackles and then they work into some big move teases and a standoff. HASHI tags in and so does Henare. Henare takes control with a shoulder tackle and follows with chops. Okada is knocked to the floor, as Tanahashi and Henare work over HASHI. Okada makes the save and takes Tanahashi to the floor for some brawling. Okada controls as they fight into the crowd. HASHI takes control on Henare, beating him down on the floor. Back in and Okada takes the heat on Henare and hits the senton atomico. Okada works him over for bit until Henare hits the Samoan drop and tags in Tanahashi. He and Okada battle, and Tanahashi hits dragon screws and locks on a cloverleaf. HASHI in and he takes him out, allowing Okada to DDT Tanahashi. The flapjack follows and Okada covers for 2. Tanahashi fights off the tombstone but runs into the dropkick, but Tanahashi counters the rainmaker with cling blade. Henare and HASHI back in and Henare hits the spear for 2. Henare & Tanahashi double team HASHI, and Henare hits the top rope shoulder tackle for 2 as Okada makes the save. Tanahashi dumps him and follows with a plancha. Back in HASHI hits the lariat on Henare for 2. The butterfly lock follows and Henare taps. Kazuchika Okada and YOSHI-HASHI defeated Hiroshi Tanahashi and Toa Henare @ 10:45 via pin [***] This was good overall with smart work and the build to Okada vs. Tanahashi continuing, but was missing something.
Tomohiro Ishii, Toru Yano, Trent, & Will Ospreay vs. Kenny Omega, Kota Ibushi, Yujiro Takahashi, & Chase Owens: Yano & Yujiro to begin, and there are shenanigans. Yano tries to remove buckle pads, but is costly stopped. Kenny & the gang attack and beat him down but Yano runs and tags out to Ospreay. Ibushi joins him and they immediately pickup the pace working into some fast paced counters and Ibushi is sent to the floor. He flies back in with a missile dropkick and tags in Owens. He and Omega work double teams and Omega is in pure house show fuck around mode here, having a good time. He and Ibushi now work double teams, and Yujiro hits Ospreay in the ass with his cane. Ishii makes the save but gets cut off and Kenny and the boys take control and do the four-way row boat spot. That leaves Ibushi and Ospreay to brawl and then we get a series of cradles. Ospreay fires up and hits the double PELE on the lovers. Ishii and Omega now work into a series of counters, trade strikes, and then CHAOS isolates Omega and works him over. Owens in and makes the save, leading to double teams on Ishii. It breaks down and Ishii and Omega work into a double down. Trent & Owens in and Trent takes control, hitting the tornado DDT for 2. Owens fires back with strikes, and the superkick follows. They all work over Trent, Ibushi hits the assisted German and CHOAS makes the save. Owens looks for the package piledriver, but Trent escapes and hits the dudebuster for the win. Tomohiro Ishii, Toru Yano, Trent, & Will Ospreay defeated Kenny Omega, Kota Ibushi, Yujiro Takahashi, & Chase Owens @ 11:20 via pin [***¼] This was good, with a bit of silliness to it, but it played to the crowd well and was fun; Trent picks up a big win.
Manabu Nakanishi, Hiroyoshi Tenzan, Yuji Nagata, & Satoshi Kojima vs. Togi Makabe, Tomoaki Honma, Juice Robinson, & David Finlay: Even though this is Nagata's special show, the dads gave the returning Kojima the final entrance; respect. Kojima looks to be in great shape (and like Umino's dad). Kojima &Makabe start things off. Kojima lays in chops and then hits a shoulder tackle. Makabe cuts him off and we get Nakanishi & Juice in. The trade strikes, Juice takes control and hits he cannonball. They work up top and Nakanishi fights Juice off and hits the high cross for 2 as Finlay makes the save. Nakanishi suplexes both of them at the same time and tags in Nagata. Honma tags in, he and Nagata trade strikes, and Honma then misses the falling kokeshi. Tenzan tags in along with Finlay. They trade shoulder tackles until Finlay hits a spinning back elbow. Tenzan cuts him off with Mongolian chops, and team dads run wild as TenCozy work double teams. It breaks down as Makabe & crew clear he ring and isolate Kojima. Juice follows with the delayed suplex for 2. Honma tags in and grounds things, working the knee of Kojima. Makabe now in and lays in strikes and a suplex for 2.Nagata makes the save and kicks at Kojima to fire him up. That works as Kojima hits the koji cutter and tags in Tenzan. Tenzan and his creepy ankle limp wild, laying in Mongolian chops on Makabe. The suplex follows and that gets 2. Makabe finally cuts him off with a lariat, but runs into the mountain bomb. Wholesale changes to Juice and Nagata, Nagata runs wild on Juice and hits the XPLODER for 2. Nagata lights him up with kicks, but Juice fires up and hits the full nelson slam. The spinebuster follows but Nakanishi makes the save. Nagata & Nakanishi do the dance and Nagata locks on the arm bar as Nakanishi gets the rack on Honma. It breaks down, Kojima tags in and lights up Juice & Finlay with machinegun chops. The corner attack follows, but Finlay cuts off the elbow drop. Kojima is isolated and worked over by everyone. Falling kokeshi by Honma and that gets 2. Finlay hits the back breaker for 23. But runs into the TenCozy cutter! Kojima then kills him with the lariat for the win. Manabu Nakanishi, Hiroyoshi Tenzan, Yuji Nagata, & Satoshi Kojima defeated Togi Makabe, Tomoaki Honma, Juice Robinson, & David Finlay @ 16:50 via pin [***] This was just a good and fun main event, highlighting the return of Satoshi Kojima. It worked well for a show like this.
– End Scene.
– Thanks for reading.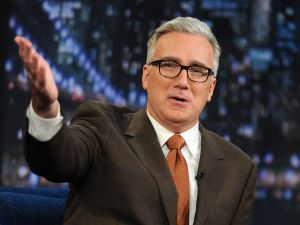 "Byyyyyyyyyyyyyyyyyyyyyye Felicia!"
6.8
The final score: review Average
The 411
Today's NJPW Road to Destruction (Blue Justice VII) show was a solid event, continuing the build to next weekend's main matches, and not only celebrating Yuji Nagata but also the return of Satoshi Kojima
legend