Csonka's NJPW Wrestle Kingdom 9 Review 1.04.15
January 4, 2015 | Posted by
Csonka's NJPW Wrestle Kingdom 9 Review 1.04.15
Introduction
As a reminder, this will not be another traditional recap, but instead it will be a mash up of the Rs, Instant Analysis and my usual Twitter ramblings I would do during the shows; completely uncensored and as the ideas flow unfiltered to the old keyboard. Remember, this is a review; and I am here to review the show. As always, I encourage discussion and even disagreement, just do so in a respectful manner. I will be doing the review for Raw and most PPVs and iPPVs going forward.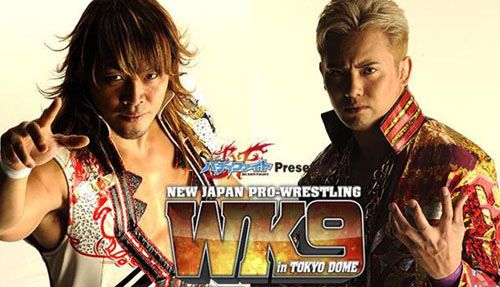 NJPW Wrestle Kingdom 9 1.04.15
~
IWGP Jr Tag Title Match
: Champions reDRagon defeated Forever Hooligans, Young Bucks and Time Splitters @ 13:00 via pin [
***½
]
~ Tomoaki Honma, Hiroyoshi Tenzan & Satoshi Kojima defeated Bad Luck Fale, Jeff Jarrett & Yujiro Takahashi @ 5:30 via pin [
**
]
~ Toru Yano, Naomichi Marufuji, & TMDK defeated Davey Boy Smith Jr., Lance Archer, Shelton Benjamin & Takashi Iizuka @ 5:00 via pin [
**
]
~
UWFI Rules Match
: Minoru Suzuki defeated Kazushi Sakuraba @ 9:25 via TKO [
***½
]
~
NEVER Title Match
: Togi Makabe defeated Champion Tomohiro Ishii to become the new champion @ 12:30 via [
****
]
~
IWGP Jr Heavyweight Title Bout
: Kenny Omega defeated Champion Ryusuke Taguchi @ 13:22 via pin [
**½
]
~
IWGP Tag Team Title Match
: Hirooki Goto & Katsuyori Shibata defeated Champions Doc Gallows and Karl Anderson @ 9:00 via pin [
***½
]
~ AJ Styles defeated Tetsuya Naito @ 14:30 via pin [
****
]
~
IWGP IC Title Match
: Champion Shinsuke Nakamura defeated Kota Ibushi @ 20:10 via pin [
****¾
]
~
IWGP Title Match
: Champion Hiroshi Tanahashi defeated Kazuchika Okada @ 31:00 via pin [
*****
]
* Note: I watched via New Japan World, so I have no opinion to offer on Jim Ross and Matt Striker's commentary because I did not hear it. If you did, feel free to share your thoughts with others in the comment section.
IWGP Jr Tag Title Match: The IWGP Jr Tag was a great way to open the show. In the Dome they don't always react to the juniors as much as other crowds do, but I felt that they got into things by the end. The work was really enjoyable, with the guys hitting all of the trademark stuff you want to see. We got the superkick party, the Meltzer Driver, the Bucks backflipping out of this awesome looking double doomsday device spot; it was just a great way to kick off a PPV. This was a tremendous effort, with a mild crowd, but I really enjoyed it. I also love reDRagon retaining, ensuring more NJPW dates for them. They have been a breath of fresh air for the division, and have really thrived there and upped their stock overall as a team.
Tomoaki Honma, Hiroyoshi Tenzan & Satoshi Kojima defeated Bad Luck Fale, Jeff Jarrett & Yujiro Takahashi: This was a short, throw away, get everyone on the show style match. I tend to be greatly annoyed by these matches, but Honma actually hitting the Kokeshi and getting the win was worth it for the reaction of the crowd. They wanted that guy to win so badly and he got a win on the biggest show of the year and got a moment.
Toru Yano, Naomichi Marufuji, & TMDK defeated Davey Boy Smith Jr., Lance Archer, Shelton Benjamin & Takashi Iizuka: This was another get people on the show match, and was also short like the prior match. As GHC Champion, Naomichi Marufuji was not only protected, but also picked up the win, which I am cool with. NJPW now has a "vested financial relationship" with NOAH, and there will be more crossover going forward. Lance Archer and DBS Jr will be heading to NOAH to work TMDK, which I am cool with because I like fun tag team wrestling. If anything, they did a nice job of showcasing the NOAH guys in the short time.
UWFI Rules Match: Minoru Suzuki vs. Kazushi Sakuraba has been a bit hit and miss in terms of build for me, at times I felt they did well at times it bored me. The match I felt could be a mixed bag, Japan loves the faux shooter stuff, but can be fickle (they hated the bottom of the barrel Gracies last year) so this could have been a mess. I think for the time they got that they worked this exactly they way they needed to. It felt stiff, it looked "real enough" and of course used pro wrestling story telling with the work of the arm by Sakuraba. Suzuki made the big comeback and submitted Sakuraba to put the definitive finish on the feud. They had the big emotional embrace post match, because RESPECT.
NEVER Title Match: I felt that the NEVER Title match featuring Tomohiro Ishii vs. Togi Makabe came at exactly the right time, and provided an upturn in match quality. The show was good so far, two fine but ultimately skippable matches, but the opener and UWFI matches delivered well. This one trumped them, and delivered the kind of hard-hitting match that you expect from these men. They did a great job of telling the story if Ishii's shoulder in the work of the match. Brutal lariats, forearms, chops and at the end, Makabe hits the king kong knee drop (basically to the shoulder…PSYCHOLOGY!) for the finish. If you're into hard-hitting displays of violence, this match will be for you.
IWGP Jr Heavyweight Title Bout: This match was merely fine, and that was for a few reasons. First of all, with no intermission, they came right after the very good NEVER Title match. Secondly they worked a more US style with the Bullet Club shenanigans. Thirdly, Ryusuke Taguchi has been kind of shit as champion and no one cares about him. The good news is that they did the title change here, as Omega is the right guy to bring new life into this division. Omega is simply so good, and I am glad that he'll be getting the chance to show that regularly with NJPW. They did some fun stuff, fun dive by Taguchi onto the Bullet Club and some fun counters, but largely I was waiting for the end and the new champion to be crowned so the division and the show could move on.
IWGP Tag Team Title Match: Hirooki Goto & Katsuyori Shibata defeated Champions Doc Gallows and Karl Anderson to become the new IWGP Tag Team champions. I felt that not only was this a tight little match for 9-minutes, but that it actually over delivered on the expectations that I had. I felt that it would be a fine, average match with the title change and that we'd move on. Gallows was really on tonight, Anderson is the glue of that team and continues to deliver and we see Shibata win his first title in NJPW. Goto and Shibata working together to win the titles is a great kick-start for Shibata's 2015, as many have high hopes for him this year. This was the definition of maximizing your time and opportunity.
AJ Styles defeated Tetsuya Naito: AJ Styles defeated Tetsuya Naito in a very good match that I felt was a great piece of storytelling. While it is unfortunate what has happened with Tatsu and the Clash over in Japan (and of course others that got injured this year) the Styles Clash is now treated as a deadly move in Japan by the audience. Styles attacked at the bell and teased the Clash immediately, and the way the crowd reacted with a fearful gasp was spectacular, and they had them from that point forward. They worked the tease of the Clash for the rest of the match; leading to a second rope Styles clash for the finish. Styles looked awesome here, and the way the match was booked worked perfectly to set Styles up for an IWGP Title match. To this point, the match was the longest on the show but flew by due to the great execution and pacing from both men. That AJ Styles kid, pretty good.
IWGP IC Title Match: The co-main event of the show was the IWGP IC Title match that saw champion Shinsuke Nakamura defeat Kota Ibushi in 2015's first MOTC candidate. The match is rematch of from the 2013 G1 Climax, a match that was really awesome and was beyond my expectations at the time. This match was all kinds of spectacular and is one of those matches that not only elevates Ibushi from the Junior ranks, but I feel is a true star making performance. We talk about that a lot in wrestling, guys with the hype, that will get the push and you wait for that one performance that lets you know that "he's the guy" or "fuck off, he's never gonna make it". Ibushi brought the pain here in what I personally felt was his best performance I have ever seen. The entire match had that "big event/fight" feel to it, with Shinsuke Nakamura at the lead and proving why he is one of the very best wrestlers in the world today. Nakamura had to throw everything he had at Ibushi, and even had to survive Ibushi using Nakamura's own moves against him. Nakamura winning continues his great run making the IWGP IC Title mean something special, the match made Ibushi look like a real deal and was the kind of special match you expect from the biggest show of the year for New Japan.
IWGP Title Match: The IWGP Title match was our main event, and in that match Champion Hiroshi Tanahashi defeated Kazuchika Okada in 31-minutes. I have seen all of the Okada vs. Tanahashi matches, they have cemented themselves as one of the greatest rivalries in wrestling history already. It has been roughly 15-months since they last faced, and due to their history I had extremely high expectations for this match. They more than met my expectations, and again we have a very early MOTY candidate as I went for the full five stars. Okada came in very aggressive, leading to Tanahashi having to wrestling with more of a chip on his shoulder than usual. These guys let everything out of the bag, playing off of previous matches and finishes in the series of matches. If you had watched the other matches you got it, but even if you didn't the action, pacing and overall drama was what pro wrestling is simply all about. People keep telling me that Hiroshi Tanahashi is slowing down and not delivering. He stepped back late last year, worked with Nakamura to help get the IC Title over, worked in the tag ranks and then was awesome in the G1 and is back to form. If Shawn Michaels is Mr. WrestleMania, Hiroshi Tanahashi is my Mr. Wrestle Kingdom. Tanahashi had to use everything to stop his greatest foe, and proved that for now he is still the man. Okada's post match reaction was also what pro wrestling SHOULD be about. He was absolutely fucking crushed that he lost, holding his head in his hands and weeping because he failed on the biggest stage because the title meant everything to him. An amazing ending to an awesome show.
* End scene.
* Thanks for reading.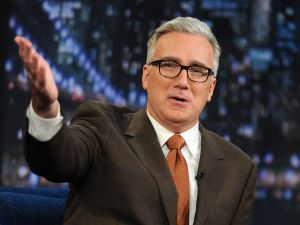 "Byyyyyyyyyyyyyyyyyyyyyye Felicia!"
9.5
The final score: review Amazing
The 411
Simply put I feel that New Japan delivered big time with Wrestle Kingdom 9. I have no idea how they did on US PPV, but this is exactly the kind of show I knew they could deliver and needed to deliver if they are to have a future on PPV in the US.

There was nothing bad on this show, while the under card multi-man tags could have honestly been excluded, they did accomplish Honma getting a big win and the NOAH guys getting positive exposure as this new relationship (beyond what they had been doing obviously) begins.

AJ Styles delivered once again and is primed for another run at the IWGP Title and obvious rematch with Tanahashi. As usual with a big New Japan card, while there was nothing bad on the undercard in my opinion, the final stretch of four matches delivered big time on their biggest stage and were easily worth the price on their own. Okada and Tanahashi are money each and every time, and Nakamura vs. Ibushi was not far behind.

Bottom line, this is a must see show. New Japan Pro Wrestling has set the tone for 2015, now it's up to everyone else to try and follow.
legend