Csonka's NXT Review 1.11.17
January 11, 2017 | Posted by
Csonka's NXT Review 1.11.17
Csonka's NXT Review 1.11.17
OFFICIAL RESULTS
– Billie Kay and Peyton Royce defeated Sara Bridges and Macey Evans @ 2:10 via pin [NR]
– Elias Samson defeated Jonathan Cruz @ 3:21 via pin [*½]
– Andrade Cien Almas defeated Oney Lorcan @ 5:11 via pin [**¼]
– NXT Tag Team Title Match: Champions DIY defeated The Revival @ 15:25 via pin [****]
---
– Askua was arriving moments ago, and was jumped by Billie Kay and Peyton Royce. They beat her down and dumped a cup of coffee on her.
Billie Kay and Peyton Royce vs. Sara Bridges and Macey Evans: Sara Bridges is the artist formerly known as Crazy Mary Dobson, while Macey Evans is a USMC Veteran that joined the performance center in April. She made her in ring debut back in October. Kay and Royce are basically the mean Girls of NXT. Kay and Royce distracted Evans and then took control right away. Kay took the heat, working quick tags with Royce. Bridges got the hot tag, she ran wild, sending Kay throat first to the ropes and covered for 2. Royce distracted the ref, the mean girls hit a double team face buster to pick up the easy win. Billie Kay and Peyton Royce defeated Sara Bridges and Macey Evans @ 2:10 via pin [NR] This was a short and dominant performance for Billie Kay and Peyton Royce, exactly what it needed to be.
– Billie Kay and Peyton Royce claimed to be the most dominant force in the division, and Asuka's title belonged to them. Asuka fought to the ring, but got cut off and beaten down. Nikki Cross arrived, making the save and chasing off Billie Kay and Peyton Royce. Cross then attacked Asuka, making her intentions clear that she wants a title shot as well.
– During the break, Asuka flipped out as refs tried to help her. Cross then vowed to take the women's title.
– The Drifter sat on the stage and played a tune.
Elias Samson vs. Jonathan Cruz: Jonathan Cruz (32) is a Florida independent worker, trained by the Dudleyz, debuting in 2007. He's better known as a tag team worker (Dos Ben Dejos, Team Lucha and Los Ben Dejos). Graves burying Samson on commentary is great. Cruz tried to man up to Samson, which failed as Samson worked the arm. Samson was not amused as Cruz tried to get some momentum going, scoring some roll ups and a head scissors. Samson destroyed him with a clothesline and then followed with clubbing blows in the corner. Samson then bent him around the post, laid in rights and then hit a running knee strike. Running boot by Samson, and the neck breaker finishes it. Elias Samson defeated Jonathan Cruz @ 3:21 via pin [*½] This was a perfectly acceptable squash, Elias Samson looked good overall but I just do not care about him .
– We get highlights of the Revival vs. DYI feud.
Andrade Cien Almas vs. Oney Lorcan: They battled two weeks ago, with Lorcan picking up the win. Lorcan tossed Almas down, but Almas gave him a little tranquilo pose. Lorcan then dropkicked him to the floor, and followed with a brain buster off the apron. Back in and Lorcan covered for 2. Almas battled back, hitting a back breaker/final cut combo, followed by kicks in the corner. Almas then worked stomps, uppercuts by Lorcan but Almas kept control, working an arm bar. Lorcan escaped, teased a suplex but then lit up Almas with uppercuts and then an overhead suplex. Almas avoided another blockbuster, but Lorcan with the Alabama slam to the corner to keep control. Almas begs off, uses the ref as a distraction, leading to a cheap shot and hammerlock DDT by Almas for the win. Andrade Cien Almas defeated Oney Lorcan @ 5:11 via pin [**¼] This was a perfectly solid match, with some good work at times. Andrade Cien Almas, in NXT, continues to lack that presence he had as La Sombra, which is a shame.
– Post match, Almas cut a promo and mocked the crowd for nor understanding his Spanish. He's looking to take out Roderick Strong.
– Phillips interviewed Nakamura earlier today. Nakamura puts over his matches with Joe and is proud to be the champion. He then puts over Roode as a good wrestler, good looking and has good clothes, but he is not strong and will not win the title. Roode gave Phillips his ticket stub from last year's Takeover: Dallas event, where Nakamura debuted. We get a Roode/Nakamura contract signing next week.
NXT Tag Team Title Match: Champions DIY (Gargano & Ciampa) vs. The Revival (Dash & Dawson): The champions took control at the start, working over Gargano for a bit. Gargano fought back, Ciampa tags in and the champions clear the ring. We go to the break. Post break, Gargano had to fight off both challengers, but they clipped his knee in a great call back to their previous matches. It makes complete sense, as this is how Gargano was taken out in Brooklyn and has been a theme throughout the feud. The Revival worked the knee off the post, and then continued the heat, working over Gargano in their corner. The revival's work is beautiful in its simplicity; the double-teams, taking the ref, cutting off the ring and working at a well thought out, but never slows pace. To the floor, Gargano sends Dash to the post. Back in, Gargano looked for the tag but was POUNCED as he dove for the tag and was again cut off. The Revival's heat segments are so good; they look as if they want to hurt people and are completely relentless. Gargano finally gets the desperation tag and Ciampa runs wild. Gargano is perfect at the Ricky Morton role, Ciampa's hot tag is straight fire as he hits strikes, suplexes and the running knee strike for the near fall. Blind tag by the Revival leads to a great near fall. Ciampa works the arm bar, Gargano in and it breaks down. Ciampa is dumped; Gargano fires up and looks for the spear, but Ciampa returns to make the save. Gargano keeps trying to shake out the knee, shoves Dawson to the floor and then Ciampa sends Dash to the floor. Dives by the champions, the action spills back into the ring and then DIY looks to finish it off, that led to a great home stretch with the Revival working the double teams, and scoring near falls and staying a step ahead of the champions. DIY battle back, knock the Revival into each other and they well to the mat, hugging, going down to the superkick/knee strike combo to both members of the Revival and the champions retain; The Revival go down together, Thelma & Louise style. Champions DIY defeated The Revival @ 15:25 via pin [****] This was a great match, featuring two teams that work so well together. They played well off of their previous matches, everyone played their roles so well and they even made me bite on some Revival near falls. Once again, these guys kick all the asses.
– Post match, Paul Ellering makes his way out and the Authors of Pain attack the champions and hit several powerbombs to stand tall. DIY will have their work cut out for them at Takeover. The Authors of Pain pose with the tag titles. Regal books the match for Takeover. Asuka arrives, and demands she defend her title, when Regal asks who against, she answers "against all of them!" PEOPLE GONNA DIE!
– End scene.
– Thanks for reading.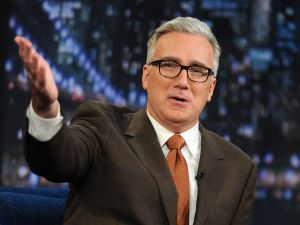 "Byyyyyyyyyyyyyyyyyyyyyye Felicia!"
7.0
The final score: review Good
The 411
That was a good and easy to watch hour of TV. They did set up for Takeover, set the contract signing for next week and capped off the night with a hell of a main event. It wasn't Brooklyn or Toronto great, but it still rocked.
legend