Csonka's NXT Review 12.11.19
December 12, 2019 | Posted by
Csonka's NXT Review 12.11.19
Csonka's NXT Review 12.11.19
OFFICIAL RESULTS
– NXT Cruiserweight Title Match: Angel Garza defeated Champion Lio Rush @ 15:15 via submission [****]
– Raul Mendoza defeated Cameron Grimes @ 1:15 via pin [NR]
– Travis Banks defeated Jaxson Ryker @ 2:45 via pin [NR]
– Dakota Kai defeated Mia Yim @ 10:00 via pin [***]
– Breezango defeated The Singh Brothers @ 4:15 via pin [**]
– Bianca Belair defeated Kayden Carter @ 4:50 via pin [**]
– #1 Contender's Match: Finn Balor defeated Keith Lee & Tommaso Ciampa @ 18:10 via pin [****]
---
– Follow all of my reviews at this link.
– We open with a video package as Adam Cole interrupts from the production truck. He calls tonight's main event a joke because none of them have earned this shot. The winner is only punching a ticket for a loss to him next week.
Champion Lio Rush vs. Angel Garza: Lio attacks right away and here we go. Lio is fired the fuck up as Garza spears him to the floor. Lio slams him to the steps but Garza cuts him off, slamming him to the apron. Back in and Garza covers for 2. Lio stops the pants removal and misses the come up as Garza hits the dropkick for 2. Garza follows with slaps, a superkick and covers for 2. They trade, Garza stuns him of the ropes and then dropkicks him to the floor. It's all Garza now, he rolls Lio back in and covers for 2. Lio fires back, but Garza levels him with a clothesline for 2. He grounds things, slaps Lio around and lays the boots to him. Garza now works a modified half crab, but Lio escapes and follow with strikes and chops. Garza quickly cuts him off but Lio cradles him for 2. Head scissors by Lio, he follows with a flurry of kicks, but Garza counters but Lio RANAs him to the floor. Moonsault to the floor by Lio, and back in, the Robinson special connects for 2. Lio unloads with strikes, but Garza hits the come up (move thief!) for 2. Lio counters the slingshot suplex into a cover for 2. He heads up top and Garza follows and hits an enziguri. Lio shoves him away, but Garza back up and the Spanish fly gets a great near fall. They trade, go crazy fists and work into a double down. Lio fights off the wing clipper, and HE hits it for 2. He follows with strikes and counters into the come up for a great near fall. The final hour connects for 2. THE PANTALONS ARE OFF as Garza escapes to the floor. Lio up top and the final hour eats knees, back in, wing clipper and Lio kicks out! The wing clipper submission version finishes Lio and we have a new champion. Angel Garza defeated Champion Lio Rush @ 15:15 via submission [****] This was a great opener, with both guys delivering, a hot crowd, a great intensity playing off of the established feud, and the big title change. A hell of a way to kick off the show.
– We get a Rhea Ripley vs. Shayna Baszler video package, there will be a Prime Target special next Tuesday.
– Finn Balor is annoyed at Regal. After everything he's done for NXT, why should he have to earn this again? He beat Ciampa and Lee has only been relevant for three weeks. His future will be his past next week.
– During the break, Angel Garza brings his girlfriend into the ring and proposes to her to a huge pop from the crowd. She said yes.
Raul Mendoza vs. Cameron Grimes: Mendoza attacks at the bell, runs wild and follow with a tornillo to the floor. back in and grimes cuts him off as KUSHIDA arrives and distracts Grimes. Mendoza hits the RANA into a cradle and wins. Raul Mendoza defeated Cameron Grimes @ 1:15 via pin [NR] I know that it was by distraction, but I really hate these sort of losses and feel Grime should have been booked against someone he could beat. It continues KUSHIDA vs. Grimes, but not exactly in an exciting way.
– KUSHIDA stole Grimes' hat. IT'S A REAL FEUD NOW!
– Mia Yim cuts a promo and says Dakota took WarGames from her and this won't be a wrestling match. It'll be a fight and Dakota will take a ride in an ambulance.
– We get a video for Travis Banks. He'll represent NXT UK in an upcoming Worlds Collide preview.
Travis Banks vs. Jaxson Ryker: They brawl at the bell as banks takes control. Ryker cuts off the suicide dive and back in, starts tossing him around and follows with clubbing strikes. The slingshot suplex follows, but Banks fires back and his a corner dropkick. Another follows, Banks up top and misses the double stomp. Ryker cuts him off and they trade, missile dropkick by banks, and the slice of heaven finishes it. Travis Banks defeated Jaxson Ryker @ 2:45 via pin [NR] A short and fine outing to hype World's Collide.
Dakota Kai vs. Mia Yim: Yim hits John Woooooo at the bell and starts tossing Kai around. Yim trips her up and the dropkick gets 2. The tarantula follows and then the missile dropkick connects. Kai cuts her off with kicks, and they spill to the floor as Kai gets whipped to the stapes and the Yim cannonball follows. Post break and back in, Yim starts attacking the knee of Kai and covers for 2. Kai fires back, follows with the running boot and covers for 2. Yim attacks the knee again, follows with clotheslines, kicks and covers for 2. Yim hits an overhead belly to belly for 2. Kai counters code red, but Yim gets it the second time for 2. Kai then cuts her off with the sitout powerbomb for 2. Kawada kicks follow from Kai, misses the big boot and Yim counters into a German for 2. Protect ya neck connects but Kai spills to the floor. Back in, the ref takes the knee brace from Kai, she exposes the buckle, runs Yim into it and cradles her of the win. Dakota Kai defeated Mia Yim @ 10:00 via pin [***] This was a good match with a nice intensity to it that played well off of the established story.
– Post match, Yim attacks and throws Dakota around through the crowd. She sets up tables and hits a BACKDROP DRIVA through a table, missing one of them. That was a ROUGH Bump there for Kai. Mia gets up stands tall.
– We get a Keith Lee video package.
Breezango vs. The Singh Brothers: Breeze and Sunil begin as Sunil attacks. Breeze cuts him of with a backstabber for 2. Fandango in and he cuts off Samer with a slingshot leg drop for 2. Breeze in and he's cut off with a spin kick. They dump him and Samer attacks on the floor. Back in and the Bollywood blast gets 2. Breeze battles back with kicks, tags in Fandango and the missile dropkick connects. He does the deal with an avalanche falcon arrow an another falcon arrow gets 2. Breezango run wild and the top rope Fandango leg drop finishes it. Breezango defeated The Singh Brothers @ 4:15 via pin [**] This was ok, the Singhs suck but take a good beating; Breezango are a ton of fun.
– We get a Rhea Ripley video package.
Bianca Belair vs. Kayden Carter: Belair throws her coat at Carter and starts beating her down. Carter picks up the pace, and follows with a springboard dropkick. Belair cuts her off with backbreakers and the Canadian backbreaker follows. Carter escapes, but Belair works her over in the corner and slams her down. Belair talks shit, Carter fires back but Belair hits the slingshot suplex. Carter counters the standing moonsault, but the spear and KOD finishes it, Bianca Belair defeated Kayden Carter @ 4:50 via pin [**] This was ok, gave Belair a win and she continues to look good, but just needs some direction moving forward.
– Adam Cole (BAY BAY) arrives.
– We get a Ciampa video package.
Finn Balor vs. Keith Lee vs. Tommaso Ciampa: They brawl at the bell, Balor is dumped and lee slams him to the apron. Ciampa looks to DDT Lee, but Balor cradles him for 2. Lee follows with a cross body on both. Post break and Lee is in control. He hits corner splashes on both until Balor hits John Wooooooooo. Ciampa takes Lee to the floor and Ciampa then battles with Balor, trading strikes and then lays the boots to him. The face wash kick follows, he takes out Lee and hits the draping DDT to both. The air raid crash on Balor onto Lee follows for 2. Ciampa follows with chops on Lee, strikes as well and follows with kicks and an eye poke. Lee cuts him off and the standing splash eats knees. Lee fights off fairytale ending and Balor attacks with standing double stomps to both. Lee cuts him off, hits corner splashes and tosses Balor into Ciampa. He then backdrops both and heads up the ropes until Ciampa stops him. He follows him up and Balor joins in for a double Russian leg sweep on Lee. Balor and Ciampa trade, final cut by Balor and Lee rises from the dead and dumps Balor. Ciampa attacks and Balor cuts him off on the floor. Back in, Balor up top and Ciampa cuts him off, follows him up and Lee joins in and gets Ciampa on his shoulders as Ciampa ends up hitting a doomsday air raid crash. Lee up top and the moonsault misses. He fights back, jackhammer on Ciampa but Balor cradles him for 2. Lee counters sling blade but Balor counters the spirit bomb into a double stomp. Suicide dive by Balor, back in and Balor up top, misses the double stomp, pounce by Lee and Ciampa chop blocks him. The air raid crash follows for 2. Lee cuts him off with the spinebuster and the moonsault for 2. Spirit bomb on Ciampa, but Balor flies in and steals the win with the coup de grace. Finn Balor defeated Keith Lee & Tommaso Ciampa @ 18:10 via pin [****] This was a great main event with everyone getting to shine, delivering and working to a hot crowd. I tend to hate the "steal the pin ending," but loved the way they did it here.
– Post match, Adam Cole has a staredown with Balor to close the show.
– Next week, Adam Cole defends against Finn Balor & Shayna Baszler defends against Rhea Ripley.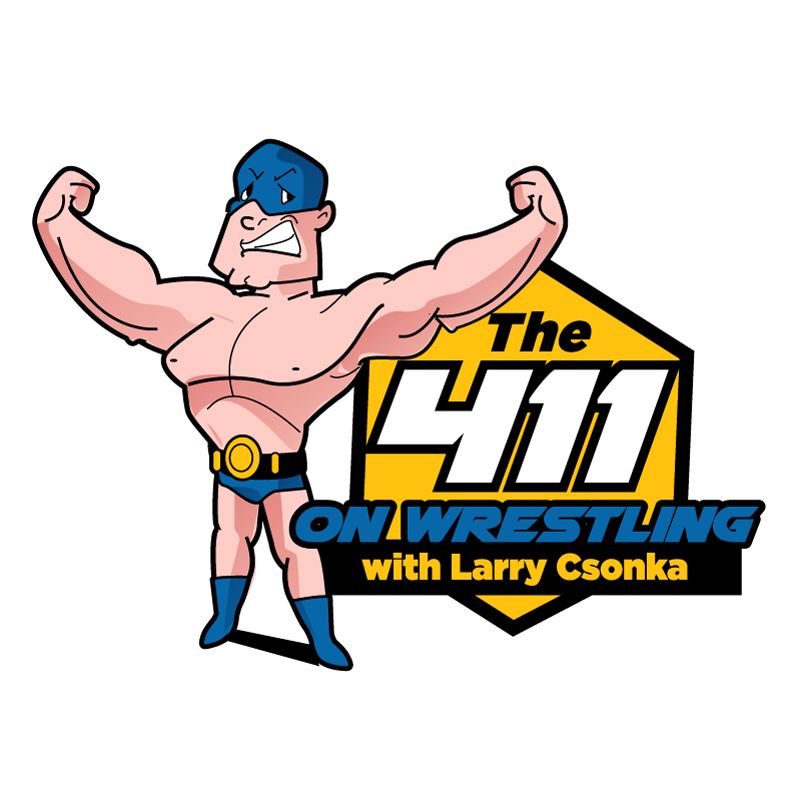 The 411 on Wrestling Podcast returns to the 411 Podcasting Network for episode 73. On the show, 411's Larry Csonka & Jeremy Lambert break down the latest WWE releases & discuss who could be next. The guys then preview ROH Final Battle & NWA Into The Fire 2019. The show is approximately 109-minutes long.
* Intro
* Breaking Down The Recent WWE Releases: 2:25
* Batista and the n.W.o (Hogan, Hall, Nash, & Waltman) are going into the WWE Hall of Fame: 28:35
* Previewing ROH Final Battle 2019: 40:50
* Previewing NWA Into The Fire 2019: 1:19:25
* iTunes
* Spotify
* Stitcher
* Google Play
– End scene.
– Thanks for reading.
7.0
The final score: review Good
The 411
This week's episode of NXT TV was a good show, bookended with a great opening and closing match, and strong set up for next week's two title matches. The middle portion was fine, highlighted by the Dakota vs. Mia match and angle and then some solid but forgettable positioning matches.
legend