Csonka's NXT Review 3.08.17
March 8, 2017 | Posted by
Csonka's NXT Review 3.08.17
Csonka's NXT Review 3.08.17
OFFICIAL RESULTS
– Andrade "Cien" Almas defeated Ho Ho Lun @ 2:33 via pin [NR]
– Ember Moon defeated Billie Kay @ 3:30 via pin [*½]
– Shinsuke Nakamura defeated TJ Perkins @ 11:15 via pin [***]
---
– With Lucha Underground on hiatus, I will be trying to fit NXT into the schedule.
– We're supposed to get Eric Young vs. Tye Dillinger; but Sanity dragged out the beaten carcass of Roderick Strong. No Way Jose joined Tye, and they got their asses handed to them by Sanity.
– Bobby Roode defends against Kassius Ohno next week.
– Billie Kay and Peyton Royce are trying to find a place in the Performance Center for their Breakout Star of the Year award; Ember Moon is working out, they make fun of her as she plots their deaths.
– We get a cool video for Aleister Black (aka Tommy End).
Andrade "Cien" Almas vs. Ho Ho Lun: Lun actually tried a sneak attack, so Almas took the ass beating to him right away, Almas beat him down with ease, working some ground and pound. Lun laughable tried to fire back, hit a dropkick by Almas largely no sold it and hit a lariat. Almas hit the hammerlock DDT for the finish. Andrade "Cien" Almas defeated Ho Ho Lun @ 2:33 via pin [NR] A fine squash for Almas, which is better than a prolonged back and forth battle with someone at this point. They really seem unsure of what they want to do with Almas, I wish they'd make a decision, because just hanging around being another guy isn't helping anyone.
Ember Moon vs. Billie Kay w/Peyton Royce: Moon attacks right away, hitting a shotgun dropkick and a high cross. Royce tries to get involved, distracting Moon, and allowing Kay to attack. Kay then hit soul food for a near fall and yelled at the ref for a slow count. Moon fired back with forearms, but Kay cut her off with the rolling forearm and then argued with the ref again. Moon laid in a series of kicks, hit a charging knee strike and then hit the eclipse for the win. Ember Moon defeated Billie Kay @ 3:30 via pin [*½] Solid enough for he time given, the goal was to continue Moon's winning streak and to put her finish over strong. Nigel spoke about how devastating it was, and they had Kay sell it like death (many at the tapings thought that she was really hurt.)
– The Ealy Brothers vs. The Revival never starts as the Authors of Pain kill the jobber twins; the Revival is smart and runs away to run away another day. #topguysout
– Ember Moon is will face Asuka for the title at TakeOver: Orlando.
– Ohno and Roode do sit down interviews to hype next week's title match.
– Perkins cuts a promo about facing Nakamura tonight.
Shinsuke Nakamura vs. TJ Perkins: Perkins shoots for the knee early, but Nakamura escapes to the ropes. They grapple again, nice back and forth to begin as Perkins keeps teasing going after the knee. Perkins then works the head scissors, but Nakamura escapes and dabs at Perkins. Thy worked to the floor and took a short commercial break. Post break, Nakamura took control and grounded Perkins. They picked up the pace, Perkins avoided a shining wizard and Perkins then attacked the knee. Nakamura quickly shook that off, worked good vibrations but Perkins hit the neck breaker to cut him off. they traded strikes, Perkins hit a series of strikes and then the slingshot dropkick to the apron. The DDT followed, and Nakamura kicked out at 2. Nakamura worked the triangle, but Perkins countered out and they picked the pacing back up with Nakamura missing the corner knee, and Perkins then dropkicking the knee. Nakamura again countered into the triangle and then the arm bar, nice transition work by Nakamura, but Perkins transitioned into the sharp shooter; Perkins then dropped into the knee bar. Nakamura made the ropes, but Perkins worked leg kicks. Nakamura hit knee strikes and then a sliding knee strike. Perkins up top, but Nakamura cuts him off and hits the corner knee strike. Nakamura follows with a back breaker and then a suplex; Nakamura hits Kinshasa for the win. Shinsuke Nakamura defeated TJ Perkins @ 11:15 via pin [***] Good back and forth match, they worked well together and I'd love to see a 15-minute all out PPV/Takeover effort from these two at some point.
– Nakamura gets his NXT Title rematch against the winner of Roode/Ohno at TakeOver: Orlando.
– End scene.
– Thanks for reading.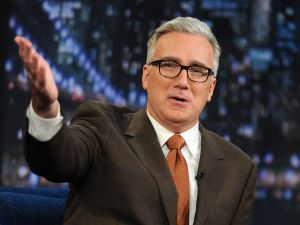 "Byyyyyyyyyyyyyyyyyyyyyye Felicia!"
6
The final score: review Average
The 411
This was a solid/workman style show with the first 2/3 of the show being perfectly solid and effective follow up to the current angles and also helping to build to the future matches. The main event was good and a nice capper for the night.
legend