Csonka's NXT Review 4.12.17
April 12, 2017 | Posted by
Csonka's NXT Review 4.12.17
Csonka's NXT Review 4.12.17
OFFICIAL RESULTS
– Aleister Black defeated Corey Hollis @ 0:30 via pin [NR]
– Johnny Gargano and Tommaso Ciampa defeated Jimmy & Johnny Boots'NTights @ 3:00 via pin [NR]
– Ruby Riot defeated Kimberly Frankele @ 2:25 via pin [NR]
– Drew McIntyre defeated Oney Lorcan @ 5:15 via pin [**¾]
---
– With Lucha Underground on hiatus, I will be trying to fit NXT into the weekly schedule, and hopefully going forward..
Aleister Black vs. Corey Hollis: Good to see Corey Hollis getting another look via enhancement role. This is Black's NXT TV debut, coming off of his Takeover: Orlando victory. Black kills Hollis with the Black Mast kick and wins. Corey Hollis was 27.Aleister Black defeated Corey Hollis @ 0:30 via pin [NR] This is exactly what it needed to be, Black looks like a badass and dropped a dude with one strike and acted like it was nothing.
– We get highlights of Tye Dillinger's Smackdown debut. Next week, he gets revenge against Eric Young, in a steel cage match.
Johnny Gargano and Tommaso Ciampa vs. Jimmy & Johnny Boots'Ntights (Dylan Miley and Michael Blais): Ciampa is reportedly working injured. The one jobber is a hoss of a man, and he controlled early using his size and power, hitting a stalling suplex on Gargano. The Boots'Ntights brothers did well early until Gargano made the comeback on the smaller man, and tagged in Ciampa. They worked double teams, hit their superkick/knee strike finish and won. Johnny Gargano and Tommaso Ciampa defeated Jimmy & Johnny Boots'NTights @ 3:00 via pin [NR] A fine match to give DIY some momentum back following their Takeover: Orlando loss.
– Post match, the big guy (Dylan Miley) beat down and destroyed his loser partner. She was a sad panda, because it was supposed to be her moment. This was Moon narrating footage of her alone in the empty arena after the show along with footage of the match. It was supposed to be her destiny, but it all went wrong, and Asuka proved she would do anything to win. She promises to be the one to dethrone Asuka. This was really good; it had a very different, in a good way feel to it.
– We get an interview with Ember Moon from after her loss at Takeover: Orlando.
– Riot cuts a pre-match promo; she's here to win the title and starts that journey tonight.
Ruby Riot vs. Kimberly Frankele: The former Heidi Lovelace faces the former Kimber Lee; old friends and opponents facing off here. They worked a nice back and forth to begin, good pacing with Riot hitting a RANA to cut off Frankele. Nikki cross arrived at ringside to try and distract Riot, it worked as Frankele hit a jawbreaker followed by a back breaker for 2. Frankele laid in chops in the corner, Riot fired back and ht clotheslines. The dropkick followed, and then sent Frankele to the corner and hit a superkick and wind up kick for the win. Ruby Riot defeated Kimberly Frankele @ 2:25 via pin [NR] Solid enough for the time given, with the focus being on continuing the issues with riot and Cross.
– We get an Authors of Pain video package.
– Earlier today Peyton Royce & Billie Kay make fun of Aliyah and Liv Morgan, calling them losers. Liv shoves Kay into an ice bath; comedy ensued.
Drew McIntyre vs. Oney Lorcan: McIntyre unfortunately did not get his old theme music back. They locked up and McIntyre hit an overhead toss, sending Lorcan to the floor. Lorcan fought back with running uppercuts and hit a plancha to wipe out McIntyre. He tried a high cross, was caught and slammed to the apron. Post break, McIntyre worked over Lorcan with chops and a gut wrench suplex. Lorcan fought back, hitting the running blockbuster for 2. Lorcan up top, but McIntyre cuts him off and then gets caught in the tree of WHOA, but hits a suplex as he sits up. Lorcan fires up with strikes, McIntyre no sells, dares him to hit him more and then hits the reverse Alabama slam. McIntyre hits the claymore, tuning Lorcan inside out, and picking up the win. Drew McIntyre defeated Oney Lorcan @ 5:15 via pin [**¾] This was a fun, hard hitting sprint to re-introduce McIntyre. Lorcan is great in his role, and will likely have a job for a long time due to the fact that he excels in these sprints and makes his opponents look great.
– Post match, McIntyre says he's worked hard to get back here. He could have signed anywhere, he has Raw talent and can put the Smackdown on anyone, but wants to be here in NXT.
So Long Shinsuke: So this is basically Nakamura's graduation ceremony, he makes his entrance so that the NXT crowd can sing his theme one last time. He came to NXT last year an experienced champion, but came to NXT to face the best. NXT became his home, and he learned a lot from the coaches, performers and the fans. NXT is special; it's own brand and created something different. NXT created the chants and singing; the passion is great and NXT is their style. He will always be NXT, because "we are NXT… YEAOH!" The roster takes the stage to say goodbye to Nakamura as the fans sing his theme one last time. Nakamura bows to regal as he says his goodbyes and then Finn Balor arrives to hug him and shake his hand.
– End scene.
– Thanks for reading.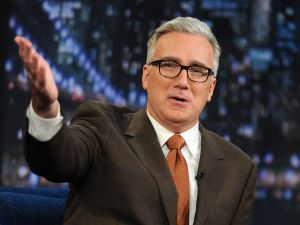 "Byyyyyyyyyyyyyyyyyyyyyye Felicia!"
6
The final score: review Average
The 411
This was clearly a reboot episode of NXT, resetting the table for the next cycle and setting Black and McIntyre up as the guys to watch. They also locked in three women's feuds (Royce & Kay vs. Aliyah & Liv, Moon vs. Asuka, and Cross vs. Riot). They also set the stage for the final chapter of Young vs. Dillinger and did the big Nakamura goodbye. While there was nothing must see, I felt that the show did a good job of resetting the table for the brand moving forward.
legend