Csonka's NXT Review 4.19.17
April 19, 2017 | Posted by
Csonka's NXT Review 4.19.17
Csonka's NXT Review 4.19.17
OFFICIAL RESULTS
– Andrade "Cien" Almas defeated Danny Burch @ 3:00 via pin [**]
– Liv Morgan & Aliyah defeated Billie Kay & Peyton Royce @ 3:15 via pin [*]
– Steel Cage Match: Tye Dillinger defeated Eric Young @ 13:05 []
---
– With Lucha Underground on hiatus, I will be trying to fit NXT into the weekly schedule, and hopefully going forward..
Bobby Roode Talks: NXT Champion Bobby Roode makes his way out to the ring to kick off tonight's show. Roode claims that he made Mania week glorious once again, and he single handedly sold out the Amway Center because he's the biggest box office star in the business. He snuffed out the old NXT by defeating Nakamura, and the fate of NXT is in his hands. But last week he watched Nakamura get in his ring as NXT stars filled the stage to celebrate him while the fans sang his song. But he didn't stand there like a moron and listen to the crap that came out of Nakamura's mouth, to his lies; Nakamura didn't just leave, Roode embarrassed him and made him run from NXT. He is the champ and they don't deserve to be in his NXT, and none of the wrestlers belong. From this moment on, you can choose to jump on his NXT, or you can leave like Nakamura. Hideo Itami makes his return and makes his way to the ring with purpose. Roode looks him over and is not impressed. They have a stare down and Itami slaps him. Roode laughs and talks some shit, drops his coat, rolls up his sleeves and runs into the GTS! Itami stands tall. Good promo from Roode, taking credit (and as the heel he should) for running off Nakamura. This was also a good reintroduction for Itami, getting him back into the mix after his injury issues and seemingly setting him up as the newest challenger for the title.
– Tyler Bate and Jack Gallagher are here, and they will have a UK Title match next week. They pay each other compliments, with Bate saying he looks forward to successfully defending the title and coming across cockier than in previous appearances.
There's a certain confidence about @GentlemanJackG as he confronts the man he's set to challenge, #WWEUK Champion @Tyler_Bate… #WWENXT pic.twitter.com/OeZ0wcakwn

— WWE Universe (@WWEUniverse) April 20, 2017
– We come back and Roode is being helped from the ring.
– We get clips of Heavy Machinery working out as Almas interrupts McIntyre's workout. McIntyre was not pleased; they will face off next week.
Andrade "Cien" Almas vs. Danny Burch: Almas looks to frustrate Burch early, going tranquilo. Burch then attacks the arm, but Almas counters the suplex and hits a lariat. He lays the boots to Burch, chops follow and then stomps on him in the corner. Almas takes control, slapping Burch around and then hitting the running kick. The double knees and hammerlock DDT follow and Burch is done. Andrade "Cien" Almas defeated Danny Burch @ 3:00 via pin [**] Nice squash for Almas, exactly what it needed to be.
– We get an Asuka video package, featuring her takeover victory over Ember Moon. It also features the NXT women putting over Asuka's title run. They think she's getting too cocky and confident, and all feel they can be the one to beat her.
– Next is a Tye Dillinger vs. Eric Young video package.
Liv Morgan & Aliyah vs. Billie Kay & Peyton Royce: Liv and Kay start things off, Kay grabs the hair and takes control with a shoulder block and hip toss. Liv battles back, hitting a sunset flip and rolling leg scissors and gets a near fall. Aliyah tags in, hits a leg drop off the ropes and that gets 2. Kay then cuts her off with the rolling forearm for 2. Royce tags in but Aliyah hits a head scissors into a cover for 2. Royce cuts her off right away, but Liv takes out Kay, allowing Aliyah to get the sunset flip and pin on Royce. Liv Morgan & Aliyah defeated Billie Kay & Peyton Royce @ 3:15 via pin [*] There was nothing to this, no flow no structure and no energy from Morgan & Aliyah; they are the least exciting babyfaces I have in a while. They just bring nothing to the table right now, and have no fire in the ring. The only positive was that as characters, Morgan & Aliyah desperately needed the win.
– Aleister Black returns next week, while Almas faces McIntyre. Also, Gallagher vs. Bate for the UK title.
Steel Cage Match: Tye Dillinger vs. Eric Young: This is pin, submission or escape. Tye attacks as soon as Young enters the cage and closed the door and they battled back and forth. Tye hits the backdrop. Young rakes the eyes to counter the Tye breaker and then slams Tye to the cage. Post break, Young maintained control as he continues to slam Tye to the cage repeatedly. Young looks to exit out the door, but Tye cuts him off. Young then locks in a hanging dragon sleeper in the corner, hits an elbow drop and covers for 2. Tye fires up, but Young cuts him off and then stops him from climbing. They battle on the top rope, Young tries to pull Tye off, and hits a Liger bomb for the near fall. Young tries to exit again, but Tye stops him and Young then climbs to escape; Tye press slams him back into the ring. Post break, Tye repeatedly slams Young into the cage, and then lays the boots to him. Superkick by Tye and Young is bleeding from the bridge of his nose. Tye climbs, Young follows as they battle on the top rope again. Young looks to climb over the top, but Tye cuts that off as they exchange rights and Young is sent to the mat. Young then hits the elbow drop off the top of the cage; the cover gets 2. Young looks to exit, but Tye grabs his boot. Young looks to finish Tye off, but Tye hits the Tye breaker! Cross attacks the ref on the floor as Sanity locks the door to stop Tye from winning. Strong, Ohno & Riot hit the ring and brawl with Sanity. Dain then scales the cage, but Tye kicks him off and to the floor. Tye then climbs again, Wolfe tries to block him as Dain enters the cage. Tye wipes out Young & Dain with a high cross off the top; he crawls out the door and celebrates with his friends. Tye Dillinger defeated Eric Young @ 13:05 [***¼] I am usually not a big fan of interference in a cage match, but it worked here because this was the culmination of the Tye story with him overcoming all of the odds at the end and finally beating Young. It made for a great feel good moment that the live crowd loved, as they get to see one of their favorites actually win as he leaves for the main roster. Unfortunately the commercials really hurt the match, I still liked it, thought it was good and a great final bow for Tye, but it did hurt the momentum a bit for me.
– End scene.
– Thanks for reading.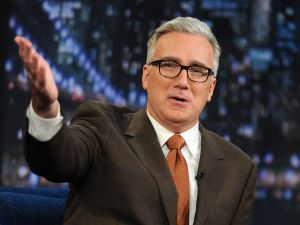 "Byyyyyyyyyyyyyyyyyyyyyye Felicia!"
6.7
The final score: review Average
The 411
Solid and largely fun show this week with a good opening segment and good main event and feel good moment; they also set up matches for next week and announced them ahead of time, which is always appreciated.
legend