Csonka's NXT Review 5.17.17
May 17, 2017 | Posted by
Csonka's NXT Review 5.17.17
Csonka's NXT Review 5.17.17
OFFICIAL RESULTS
– Drew McIntyre defeated Sean Maluta @ 3:20 via pin [**½]
– Sonya Deville defeated Lacey Evans @ 3:00 via pin [*½]
– Kassius Ohno defeated Andrade Cien Almas @ 9:15 via pin [***½]
---
– We see Bobby Roode arriving at the building.
Drew McIntyre vs. Sean Maluta: McIntyre looks to control, toying with Maluta a bit and maybe taking him a bit too lightly. McIntyre allows him to throw some chops, but ten beats on him and then tosses him around, hitting a dump suplex. Maluta hits a boot and then a code breaker off the ropes but McIntyre kicks out at 1. Maluta then lays in forearm strikes, busting up McIntyre by the right eye; McIntyre is pissed and again tosses him around and beats on him in the corner. McIntyre does not appreciate this dude hitting him at all, hits a head butt and then quickly puts him away with the claymore. Drew McIntyre defeated Sean Maluta @ 3:20 via pin [**½] Drew McIntyre gives NO FUCKS, which is the best part about him and allows him to come off as different than anyone else on the NXT roster right now. His work feels raw and brutal in a controlled way.
– Post match, McIntyre said that next week he will Wesley Blake his full attention, if he's man enough to face him.
– We get footage from last week, featuring Hideo Itami's win over Roderick Strong and then Sanity attacking Strong, leading to Strong laying out a challenge for Sanity.
– Eric Young and Sanity are here, and Young says that thy usually do not take requests, but that they will see Strong at Takeover.
– We get a Hideo Itami video package.
– Next is a video package from Pete Dunne and Tyler Bate's UK Championship match back in January. That was a ****½ match for me, so they have the potential to tear it up on Saturday at Takeover.
– We get another Patrick Clark Video package. Someone showed Vince Dalton Castle, so he looked at Triple H and said, "I WANT ONE."
– Next is another Hideo Itami video package.
– Roderick Strong vs. Eric Young is official for Saturday's Takeover special.
– Asuka is interviewed in her car, she quickly reveals that she gives no fucks and has no time for these questions she's being asked about her upcoming title match. The interview ends, and when she arrives at the building, fans are there to meet her, and they chant her name so she acts nice and takes pics with them, acting super nice. Once she's done, she lets out a sigh, because she's annoyed and likely wanted to kill someone to let off some steam. She's amazing.
Lacey Evans vs. Sonya Deville: It's really nice to see some fresh faces get a look here on NXT TV. Deville works knee strikes right away, but Evans is more than willing to trade strikes; Deville gets a double leg takedown, takes her back and locks in the body scissors, in prime position to work a rear naked choke. Deville removes her gloves and works body strikes, she tries to toy with Evans, who fires away with rights and is not done yet. She then hits some knee strikes, the neck breaker follows and a cover gets 2. Deville connects with a sidekick, and then hits a jumping enziguri for the win. Sonya Deville defeated Lacey Evans @ 3:00 via pin [*½] Both ladies need work, but I feel there's a lot of potential there. This wasn't bad but was far from smooth and came off as very disjointed. Once Evans gets some more seasoning, she'd be a prime candidate for a Roderick Strong style video package when they want to push her (playing off of her military background and the fact that she left the military to take care of her family). The interview with her on WWE.com is a hell of a story.
Kassius Ohno vs. Andrade Cien Almas: Ohno is working the Orlando Magic gear tonight. Ohno looks to out grapple Almas early, but Almas is all tranquilo. They work some lucha passes, Almas attacks, but Ohno teases the elbow, causing Almas to bail to the floor. Ohno follows, hits the big boot and rolls Almas back in, and then connects with chops. Ohno does his fancy flippy deal in the ropes, so Almas hits the big boot and sends him to the floor. Post break, Almas takes the heat, working over Ohno in the corner. Almas is showing good aggression here as he beats on Ohno. He slaps the shit out of Ohno, but that fires Ohno up and they trade strikes. Almas to the apron, and works the arm bar in the ropes. Almas then heads up top and hits the missile dropkick for 2. Almas then work an arm bar in the ring, Ohno escapes but Almas tries to slap him again, but Ohno fires back with chops and the pump kick. Ohno hits the neck breaker, kips up and hits the cyclone kick for 2. Ohno hits the slam, heads up top but MISSES the moonsault, allowing Almas to fight back and cover for 2. Ohno fights off the suplex, sets Almas up top and lights him up with forearms. They battle on the ropes, but Almas sends him back to the mat and then jumps into a kick, but then hits the cartwheel kick. Almas hits the corner knees, looks for the hammerlock DDT, Ohno fights it off but Almas hit the tornado reverse DDT out of the corner, but only gets one. Ohno is pissed now, Almas works forearms, but run into the pump kick; rolling elbows follow and Almas is done. Kassius Ohno defeated Andrade Cien Almas @ 9:15 via pin [***½] This was a very good and hard hitting main event, reflective of the style that Ohno, McIntyre, Black and Lorcan have been bringing to the table. It feels fresh and sets their matches apart from the rest of the roster. It's very refreshing.
– Next week in McIntyre vs. Blake and Aleister Black will return to murder someone.
– We then get a video of Itami's win over Strong from last week.
– Bobby Roode arrives and says that all of the talk has been about Itami as of late. He says Itami hit him with a GTS a few weeks back in an unprovoked attack, and plans to make n example out of Itami in Chicago. Itami is out and Regal tries to stop him from going go the ring. Itami then fights through security, hitting the GTS on them. Roode then jumps him, but Itami lays him out with the GTS to stand tall. Good go home angle.
– End scene.
– Thanks for reading.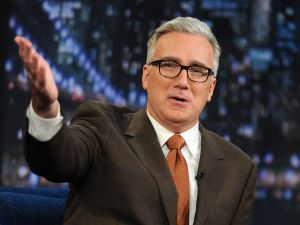 "Byyyyyyyyyyyyyyyyyyyyyye Felicia!"
7.5
The final score: review Good
The 411
This was a good episode of NXT TV this week, setting up matches for next week, locking in the Takeover card, and also delivering a very good main event as well as a good go home angle between Itami and Roode.
legend