Csonka's NXT TV Review 10.04.17
October 4, 2017 | Posted by
Csonka's NXT TV Review 10.04.17
Csonka's NXT TV Review 10.04.17
OFFICIAL RESULTS
– Nikki Cross and Ruby Riot defeated Billie Kay and Peyton Royce @ 6:55 via pin [**½]
– Kairi Sane defeated Aliyah @ 3:10 via pin [**]
– NXT Title Match: Champion Drew McIntyre defeated Roderick Strong @ 16:20 via pin [***½]
---
– Follow all of my reviews at this link.
Billie Kay and Peyton Royce vs. Nikki Cross and Ruby Riot: They did this match a few weeks ago, Riot was filling to face Billie Kay and Peyton Royce on her own, but Cross opted to get involved to the surprise of everyone, helping Riot pick up the win. Riot says they aren't friends, but Kay & Royce want revenge. Riot starts off alone once again. Kay and Riot in to begin. They lock up, Kay takes her down and yells a lot. Riot escapes and Kay runs away and tags in Royce. Riot hits an arm drag and slam, take out Kay and hits a senton for 2. Kay tags in, but Riot hits a crucifix for 2. Kay cuts off the head scissors by slamming Riot to the mat and covering for 2. Royce tags in, and works over Riot with clubbing strikes. Quick tags by Kay & Royce now, they double team Riot and cover for a near fall. Nikki Cross finally arrives, as Royce grounds Riot. Riot manages to fight back, and tags in Cross. Cross runs wild, beating on both Kay & Royce. The reverse DDT connects on Kay for 2. Royce tosses Riot to the floor after making the save, double teams on Cross follow but Riot pulls Royce to the floor. Cross jumps on Kay's back, Riot tags in and hits a missile dropkick to both. The PEKE kick connects and Riot pins Kay. Nikki Cross and Ruby Riot defeated Billie Kay and Peyton Royce @ 6:55 via pin [**½] This was another perfectly solid match between the four, and while the Riot/Cross deal is really interesting, this was essentially a replay of the first match. Hopefully this is going somewhere interesting.
– We get clips of Sullivan vs. Lorcan from last week. Lars is interviewed and Danny Burch has challenged him to a match. Lars says he is always in control, but his opponents are afraid and should be. He tells Burch to be in control of his fear next week.
– Zelina Vega is interviewed about next week's Gargano vs. Almas match. She runs down Gargano, and says Almas will beat the golden boy again, getting him closer to the NXT Title.
– We get clips of Adam Cole's debut from last week.
– In two weeks, we get Sanity vs. The Undisputed Era.
– Lio Rush arrives for his debut against Aleister Black. But before the match can begin, Velveteen Dream attacks and lays out Rush with the big elbow drop. Dream bails before black can get into the ring, and Black refuses to acknowledge him as the mind games between the two continue.
Aliyah vs. Kairi Sane: They lockup and work standing switches, and Sane picks up the pace and levels Aliyah with a forearm strike. Aliyah fights back, laying in kicks and a neck breaker for 2. The side back breaker follows, but Sane fights back with knee strikes. Sane misses the charge and runs into the buckles. Aliyah looks to keep control, but Sane catches her with a spear. Chops by Sane follow and then the corner spear and sliding forearm connect. Sane up top, hits the elbow drop and that's that. Kairi Sane defeated Aliyah @ 3:10 via pin [**] This was a solid outing, with Aliyah being more competitive than I would have thought. Aliyah looked better than the last time I saw her, which is good to see. Sane has great charisma and is already connecting very well with the audience.
NXT Title Match: Champion Drew McIntyre vs. Roderick Strong: You forget how big McIntyre is until you see him in here with Strong. They lock up and McIntyre tosses Strong away with ease. Strong looks to ground things, but McIntyre quickly takes him down with a shoulder block. Post break, Strong hits a dropkick but McIntyre cuts him off, and follows with chops. He follows with an overhead belly to belly throw, and they brawl to the floor. McIntyre then slams Strong off of the barricade, and follows with more chops. Strong cuts him off with a kick and then hits a knee strike from the apron. McIntyre fights back, slamming Strong to the apron but Strong says not today motherfucker and hits a back breaker on the steps. Back in the ring, Strong hits another backbreaker, covering for 2. Another back breaker follows and that also gets 2. Strong then lays the boots to McIntyre, follows with knee strikes and works an abdominal stretch. McIntyre escapes and slams Strong to the buckles. McIntyre hits the corner attack, heads up top but leaps into the dropkick and Strong covers for 2. Strong follows with a kick to the face, but McIntyre cuts him off and they trade strikes, with String dropping McIntyre with a big right. McIntyre hits a dup suplex as we take another break. Post break, McIntyre hits the big boot and tosses Strong to the corner. The reverse Alabama slam connects and McIntyre covers for 2. Strong fights of the future shock DDT, and hits the Angle slam for 2. They battle back and forth, but Strong runs into a spinebuster for 2. McIntyre sets Strong up top, follows him up but Strong slips out and hits an enziguri. Strong back up with McIntyre, hits the superplex and the cover gets 2. They trade strikes and chops, String hits a knee strike and tiger bomb for 2. McIntyre then levels Strong with a head butt and both men are down. McIntyre picks up Strong on his shoulders, takes him up top and hits the air raid crash off the ropes, covering for 2 as Strong gets a foot on the ropes for a good near fall. McIntyre sets for the claymore, but Strong fires back with knee strikes and hits the sick kick for a good near fall. Strong is devastated that McIntyre kicked out. McIntyre to the apron, Strong follows and that leads to McIntyre countering a RANA and powerbombing String to the post. Back in and McIntyre hits future shock. Strong is still alive, so McIntyre kills him with the claymore to make sure he's done and retains. Champion Drew McIntyre defeated Roderick Strong @ 16:20 via pin [***½] This was a very good, back and forth, and hard-hitting match. They worked hard, had a great layout and gave us a very entertaining main event. The only thing holding this back was the lack of reactions on the near falls. Had they been able to get the crowd invested n those, it would have taken the match to the next level. Still, this was a very good face vs. face main event that I enjoyed.
– Post match, they shake hands.
– As McIntyre poses, Undisputed arrives to console Strong on the stage. McIntyre looks confused by this.
-Thanks for reading.
– End scene.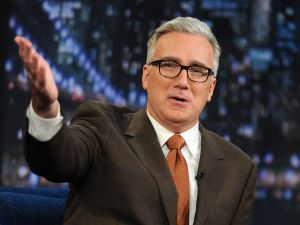 "Byyyyyyyyyyyyyyyyyyyyyye Felicia!"
7
The final score: review Good
The 411
This week's episode of NXT TV was a good show. We had a solid undercard, and for next week, they set up Sullivan vs. Burch, Gargano vs. Almas and Liv Morgan vs. Nikki Cross vs. Peyton Royce in a qualifying match and in two weeks, Sanity vs. The Undisputed Era. Add on a very good main event and the tease with Strong and Undisputed at the end and this was a good time.
legend