Csonka's NXT TV Review 2.07.18
February 8, 2018 | Posted by
Csonka's NXT TV Review 2.07.18
Csonka's NXT TV Review 2.07.18
OFFICIAL RESULTS
– Heavy Machinery defeated Riddick Moss and Tino Sabbatelli @ 3:58 via pin [**]
– Bianca Belair defeated Jenny Boots & Tights @ 1:10 via pin [NR]
– Sanity defeated The Undisputed Era @ 12:50 via pin [***¾]
---
– Follow all of my reviews at this link.
– Sorry for the delay this week. Dad duties came up..
– Sanity & The Undisputed Era were to face off for the tag team titles, but Sanity attacked before the match and the two factions brawled. The Undisputed Era bailed to the back, and an angry William Regal arrived and made a six-man tornado tag for tonight's main event. DON'T MAKE NXT DAD MAD!
Heavy Machinery (Otis & Tucker) vs. Riddick Moss and Tino Sabbatelli: Moss & Sabbatelli won the meeting they had last month. Heavy Machinery runs wild early until Moss cuts off Tucker, and Sabbatelli tags in. The crowd hates Sabbatelli, so he hits a dropkick and maintains control. Sabbatelli aggressively tags in Moss; he works over Tucker and returns the hard tag to Sabbatelli. Otis tags in and hosses around on Sabbatelli, follows with the worm and elbow drop for 2 as Moss makes the save. Otis tosses him and Sabbatelli gets a roll up with the ropes but the ref stops that. Tucker takes out Moss, and the assisted slam finishes Sabbatelli. Heavy Machinery defeated Riddick Moss and Tino Sabbatelli [**] And so with that, the unspectacular run of Moss & Sabbatelli comes to an end as Heavy Machinery gets the win and some momentum. The match was ok, but the Moss & Sabbatelli split seemingly came out of nowhere. I 'm not sure where you go with either right now, but one thing's for sure, they weren't setting the world on fire as a team. I'd expect them to try and run with Sabbatelli as a singles act as they have invested a lot in him, but with so much talent around, I don't have high hopes for either going very far.
– Post match, Moss bails on Tito and leaves him alone to the delight of the crowd.
Johnny Gargano Speaks: Johnny Gargano is here to address his loss at NXT Takeover: Philadelphia 2018. He gets a hero's welcome from the fans, and says hit's been a hell of a month. He was confident that Philly was going to be his moment, but that didn't happen and it sucks. But getting that reaction from the fans was great. He earned the respect of the fans, and had the match of a lifetime. The fans picked him up and reminded him that he is Johnny Wrestling. He'll never for get Philly or that crutch shot from Ciampa, and he's coming for Ciampa, man to man. Vega & Almas now arrive. Vega then tells Gargano that he didn't earn anything, he lost and this is Almas' time. The crowd chants for Candice and Gargano says that while he loved earning the respect of the fans, the second best part was Candice beating up Almas. Vega starts her shit talking to Gargano and Candice arrives. Mr. & Mrs. Wrestling send Vega & Almas to the floor. This enrages Vega, who wants the loser Gargano gone. Gargano wants another title shot, and Vega agrees, but only if Gargano leaves NXT if he loses. Gargano accepts, but Candice doesn't look to be sure of this plan. This was a really great segment, Gargano is such an amazing babyface, filled with fire and so easy to root for. Candice at his side also works like I thought it would, and Vega continues to be great, not only adding a lot to Almas' act, but proving each week that she was more than worth the investment. Great work by all involved here.
– Shayna Baszler is interviewed. She says that she became the most feared woman in NXT within a month of arriving. She then says there won't be a rematch with Ember Moon, because Moon is scared of her.
– Tyler Bate is interviewed about his tough loss to Roderick Strong last week. He put over Strong and says he'll be watching the UK Title match. He hopes to have matches with the top NXT guys like Black, Almas, Gargano, and Velveteen Dream in 2018.
Bianca Belair vs. Jenny Boots & Tights: Belair shakes hands but then won't let go. She immediately works the torture rack and squats. Belair slams her down, ad the alley oop follows, and that's that. Bianca Belair defeated Jenny Boots & Tights @ 1:10 via pin [NR] This was a very short and decisive squash for Belair, getting her some TV time. While it was a short appearance, Belair continues to show great presence & attitude in the ring, oozing star potential.
– We get a Kairi Sane video package.
– Ember Moon challenges Shayna Baszler to a title match next week.
Sanity (Young, Dain, & Wolfe) vs. The Undisputed Era (Cole, Fish, & O'Reilly): This is tornado tag rules. And we brawl right away, starting on the floor and then working back into the ring. Sanity clears out Fish & O'Reilly, leading to EY & Cole battling in the ring. Post break, and Sanity continues to control as we're back to brawling on the floor. Sanity starts bringing out toys, chairs, tables and kendo sticks. Cole sends EY to the steps, while O'Reilly cuts off Wolfe. O'Reilly follows with a meteora off the apron onto Wolfe as he sat in a chair. Dain isolates Fish in the ring while the others brawl backstage. Fish hits a beautiful moonsault, covering for 2. The backstage brawl continues, Fish gets a kendo stick but Dain cuts him off as the others brawl back into the building as Dain chases Fish to the stage. Dain then tosses Fish off the stage onto the pile. Post break, and Dain is working over Cole while the others are down on the floor. Cole fires back with an enziguri, Wolfe back in and hits a sitout powerbomb for 2. Fish & O'Reilly cuts him off and run wild, scoring with double teams and an XPLODER, but Dain breaks up the pin with the big lad senton. Dain then Michinoku drivers O'Reilly onto Fish. Cole makes the save with a superkick to Dain. EY flies in with a top rope elbow onto Cole. It breaks down, into the signature move buffet, Dain almost kills Fish with a lariat. He kicks Cole to the floor, and follows, but Cole avoids the cannonball, and crashes through a table. Undisputed Era now isolate Wolfe, but he starts to fight them off, delivering uppercuts until Cole cuts him off with the superkick. Total elimination follows as EY makes the save with kendo stick shots. They now isolate EY, the last shot by Cole follows, but EY kicks out! Adam Cole is shocked, and should be because THE BIG LAD KILLIAN DAINIS BACK! they swarm Dain, ROAR SPOT and Dain starts running wild. He wipes out O'Reilly with the running cross body, The Ulster plantation on Fish follows and that's that. Sanity defeated The Undisputed Era @ 12:50 via pin [***¾] This was a very good, fun and just highly enjoyable main event. Both units are very good, and Sanity really thrives when it breaks down into the plunder brawls. This started out slowly, and was one of those matches that felt like it was just gong to be "a match," but things building and building and really worked into a high quality closing stretch. Dain again looked great and continues to look like he'll be the breakout star of Sanity once that time comes.
– Next week…
* NXT Women's Champion Ember Moon vs. Shayna Baszler
* WWE UK Champion Pete Dunne vs. Roderick Strong
– End Scene.
– Thanks for reading.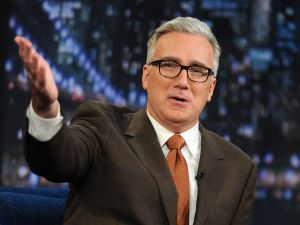 "Byyyyyyyyyyyyyyyyyyyyyye Felicia!"
7
The final score: review Good
The 411
This week's NXT was another good show, with Bianca Belair getting another win on TV and Tino & Moss breaking up in the undercard features while setting two big matches for next week. The Gargano interview segment was really great and sets up a high stakes rematch of what many say is NXT's greatest match, and a very good main event to close out the show.
legend