Csonka's NXT TV Review 6.13.18
June 13, 2018 | Posted by
Csonka's NXT TV Review 6.13.18
Csonka's NXT TV Review 6.13.18
OFFICIAL RESULTS
– War Raiders defeated Justin Storm and Ricky Martinez @ 2:35 via pin [NR]
– EC3 defeated Kassius Ohno @ 4:05 via pin [**½]
– Bianca Belair defeated Aliyah @ 2:55 via pin [NR]
– WWE UK Title Match: WWE UK Champion Pete Dunne defeated Kyle O'Reilly @ 10:45 via pin [****]
---
– Follow all of my reviews at this link.
War Raiders vs. Justin Storm and Ricky Martinez: I'm sure Justin Storm and Ricky Martinez are nice fellas, but they're going to die tonight. Hanson starts tossing his opponent around, hits a lariat and tags in Rowe. They work double teams, and Rowe forces the other victim to tag in. He tries to fight, but Rowe just destroys him. Hanson back in as the double teams continue. Rowe kills the other with a knee strike and fallout finishes it. War Raiders defeated Justin Storm and Ricky Martinez @ 2:35 via pin [NR] Death & destruction as the War Raiders continue to roll.
– Post match the War Raiders cut a promo, dropping a few "mighty" references, teasing a feud with TM61, which has potential. They then kill one of the jobbers with Thor's hammer.
– We see the Undisputed Era talking and O'Reilly warming up for tonight's main event. Cole chases the cameraman away.
– We get an awesome video package for Saturday's Gargano vs. Ciampa rematch.
EC3 vs. Kassius Ohno: Ohno takes control, grounding EC3 early on. EC3 powders, Ohno follows and lays in chops, lighting EC3 up. Back in and Ohno continues to control, the slam follows but EC3 blocks the senton with the knees. EC3 lays the boots to Ohno, and then slams him to he buckles. The Hennig neck snap follows, and EC3 grounds things. Ohno battles to his feet, but gets cut off. Ohno finally hits a knee strike and follows with strikes. The cyclone kick follows and then a senton and another. EC3 powders and Ohno follows him out, and hits a senton on the floor. Back in and EC3 cuts him off and hits the TKO for the win. EC3 defeated Kassius Ohno @ 4:05 via pin [**½] This was a short and solid match to give EC3 a win over a name as he continues to build momentum. It served its purpose well.
Bianca Belair vs. Aliyah: Aliyah dances and talks shit, so Belair lays her out with a forearm. Aliyah tries to fight back, so Belair just runs her over. Belair follows with a corner spear, but Aliyah gets a guillotine. Belair quickly suplexes out and hits a running frog splash. Belair hits a press slam into a snake eyes. Belair now hits a torture rack into a face buster for the win; much better than the alley oop. Bianca Belair defeated Aliyah @ 2:55 via pin [NR] Complete domination as Belair picks up another win, following up well on her video packages as they seem primed to finally give her something going forward. Belair is a star in the making with a great look, great athleticism, and good charisma and ring presence for being so young in her career.
– We get a good Shayna Baszler vs. Nikki Cross video package.
– Cathy Kelly interviews Dakota Kai. Kai is proud of her effort against Baszler, and feels that if she gets another chance, she may be able to win. Bianca Belair arrives, as she's heard enough of this shit. She tells Kai that she won't do anything about the interruption, and tells her to fall in line and go back to crying and failing. Kai challenges her to a match for next week, which will be taped prior to Takeover, and should have a hot crowd. Either Kai will continue to get a shot, or we're about to see Belair get her first serious push. Either way, pairing her with Kai is a smart move.
WWE UK Champion Pete Dunne vs. Kyle O'Reilly: O'Reilly is out by himself, doing some spectacular douche bag air guitaring with his tag title belt. Dunne's left thigh is taped up. They have a great crowd to begin, O'Reilly looks to ground things but Dunne fights him off as they trade submissions. They work into a stalemate. Dunne takes control, working the arm and stomping away on O'Reilly. The clothesline follows and they work to the apron. Dunne attacks the arm again and suplexes O'Reilly onto the apron. Back in and Dunne works a modified Romero special and stomps on the knees. O'Reilly cuts Dunne off as Dunne was slowed by the injured leg. O'Reilly lights him up with kicks and takes Dunne down. O'Reilly attacks the arm and then transitions into a knee bar. Dunne escapes, and slaps O'Reilly, and follows with an enziguri. He lays in rapid-fire strikes, counters the German and hits a sitout powerbomb for 2, but O'Reilly transitions into a triangle. Dunne escapes, attacking the arm with a hanging kimura but O'Reilly gets a head and arm choke. O'Reilly escapes and hits a PK for 2. The brainbuster follows for 2. Dunne blocks kicks and fires up. O'Reilly hits knee strikes, but Dunne lights him up with a huge forearm strike. O'Reilly counters bitter end into a guillotine. Dunne counters and hits an x-plex into the arm bar, but O'Reilly counters into an ankle lock. Dunne counters out and hits a head butt for the double down. They trade crazy fists now, O'Reilly hits a knee strike, and hits axe, but Dunne hits an enziguri. Dunne then flattens him with a forearm strike, and the crowd loves this. Dunne attacks the hand, but O'Reilly fires back with strikes and takes control. O'Reilly takes out Dunne's mouth piece, but Dunne lights him up with a forearm and hits the bitter end for the win. WWE UK Champion Pete Dunne defeated Kyle O'Reilly @ 10:45 via pin [****] This was a great match, with a hot crowd, worked in almost a BOSJ sprint style match. The action never slowed, kept intensity and the hot crowd added a ton to this.
– Post match, The Undisputed Era arrive and attack Dunne. That brings out Danny Burch and Oney Lorcan, who end up clearing the ring and standing tall. This was a really good post match angle.
– Aleister Black arrives to close the show. Black says that Lars may have caught black mass, but at Takeover, Lars will feel his wrath and fade to black. Lars takes issue with this and arrives, rushing the ring and Black fires away with strikes and gets the monster down to a knee. This only pisses Lars off, and he lays out Black with three freak accidents to stand tall. Lars then grabs the NXT championship, poses over Black, and proclaims that it will be the champion who fades to black at Takeover. This was a good closing angle, really positioning Lars as a threat to Black in Saturday.
– End Scene.
– Thanks for reading.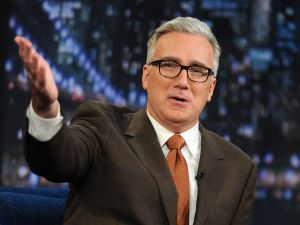 "Byyyyyyyyyyyyyyyyyyyyyye Felicia!"
7.8
The final score: review Good
The 411
Tonight's episode of NXT TV was a strong show heading into Takeover and also setting the stage for after Takeover. The War Raiders are on a collision course with TM-61, EC3 continues to win, Bianca Belair looks to finally be getting into the mix with a program, we had some good video packages to hype Takeover, a good closing angle with Black & Lars, and a great main event. Thumbs up this week.
legend