Csonka's NXT TV Review 7.11.18
July 11, 2018 | Posted by
Csonka's NXT TV Review 7.11.18
Csonka's NXT TV Review 7.11.18
OFFICIAL RESULTS
– Non-Title match: NXT North American Champion Adam Cole defeated Danny Burch @ 8:50 via pin [***]
– Kairi Sane defeated Vanessa Borne @ 5:50 via submission [**½]
– NXT Tag Team Championship Match: Undisputed Era defeated Champions Mustache Mountain @ 17:30 via towel thrown in [****½]
---
– Follow all of my reviews at this link.
– You can check out my Mae Young Classic II wish list at this link.
– You can checkout my top 40 matches of June column at this link.
NXT North American Champion Adam Cole vs. Danny Burch: They work into some nice back and forth to begin, with Burch outwrestling Cole and taking early control. Burch now lays in strikes and sends Cole to the floor. He follows, but Cole posts him and hits a neck breaker on the floor. Burch beats the count, but Cole hits another neck breaker, and Cole covers for 2. Burch tries to fire back, but Cole lays the boots to him in the corner, and maintains control. Cole talks shit as he keeps Burch grounded. He follows with rights, hits a slam and covers for 2. Burch tries to fire up again, but Cole cuts him off and attacks the neck. Nice focus by Cole and he continues to monologue. Burch hits a desperation jawbreaker, follows with chops and the Thesz press and rights follow. He lays in uppercuts and an enziguri. The missile dropkick follows; Burch is fired up and hits a German and clothesline for 2. Burch transitions to a crossface, Cole scopes and then eats a head butt. Burch now hits the Tower of London for a good near fall. Cole counters out of a suplex, hits kicks and an ushigoroshi and that gets 2. Cole follows with a superkick, the old last shot and the new last shot and Burch is done. NXT North American Champion Adam Cole defeated Danny Burch @ 8:50 via pin [***] This was a good back and forth match to kick off the show. Burch was more than competitive, and looked good, but Cole was the better man and picked up a refreshingly clean heel win.
– Candice LeRae was interviewed about being a step closer to the Women's Title, and then sees Shayna Baszler. Shayna tells her off and says she should remain a sidekick, so Candice slaps her and they brawl.
– Cathy Kelley interviews Dakota Kai about Shayna being a bitch. Lacey Evans interrupts and runs down Kai, which sets up a match for next week.
Kairi Sane vs. Vanessa Borne: They lock up, Borne pulls the hair and backs off Sane. Sane teases a punch and backs off. Borne takes her down, but Sane hits dragon screw and then covers for 1. Sane starts attacking the leg, but Borne makes the ropes. Borne counters the crucifix into a slam and covers for 2.She grounds the action, working a body scissors, but Sane escapes. Borne now hits a twisting suplex and covers for 2. She follows with knee strikes, and then works over sane in the ropes. Borne follows with kicks, hits an elbow drop and slams Sane down. Borne to the ropes and misses the Vader splash. Sane fires up and hits the neck breaker. She follows with strikes and hits a head scissors and spear. Sane is fired up and hits the sliding D. Sane up top but Borne cuts her off and slams her to the mat. Sane hits a spinning back fist but Borne gets a roll up for 2. Sane now locks on her new submission, the anchor (a deep back bridging crab) for the win. Kairi Sane defeated Vanessa Borne @ 5:50 via submission [**½] This was a nice and solid match, Borne is slowly improving and showing more confidence. I love Sane introducing an alternate finisher, something more wrestlers need in my opinion.
– Post match, Sane says that she defeated Shayna before and that she can do it again. Sane says she's coming for the title. It's announced that next week, that Bianca Belair, Nikki Cross, Candice LeRae, and Kairi Sane will face off and the winner gets a title match with Shayna.
– NXT Champion Aleister Black is interviewed about his upcoming title defense against Tommaso Ciampa. Johnny Gargano arrives and tells Black that Ciampa cannot become XT Champion. Black nods and agrees. But Gargano won't drop t and reiterates that Ciampa can't win the title. Black says he understands and that he'll handle his business, while Gargano needs to worry about himself. Black enters the arena, but Ciampa attacks, kicks his ass and lays him out with a DDT, similar to how he beat Gargano in Chicago.
Champions Mustache Mountain (Bate & Seven) vs. The Undisputed Era (Strong & O'Reilly): The challengers attack at the bell and take the fight to the champions. The champions quickly fight back and work double team attacks. The challengers powder, back in and they eat strikes and roll back to the floor. The fight heads to the floor, but Roddy cuts off Seven by slamming his knee to the steps. Back in and the challengers take control, isolating Seven, and attacking the knee. O'Reilly is ruthless here as he and Roddy work double teams. They trip off his knee brace and are destroying Seven. Great isolation by the challengers as they work quick tags and continue to try and rip off Seven's leg. O'Reilly in particular is ruthless here until Seven gets a desperation roll up for 2. He tries to fight off Roddy, and dumps O'Reilly. He crawls for a tag, kicks away Roddy, but O'Reilly pulls Bate to the floor. Roddy goes right back on the attack to Seven's knee, Seven tries to fire up again, and hits a desperation DDT and Bate reaches for the tag, but O'Reilly takes him out. He then works a knee bar in Seven, Seven keeps fighting, and finally gets the tag. Bate runs wild and hits the running shooting star press for a good near fall. He hits the airplane spin, but O'Reilly gets a sleeper and breaks out. Bate fights off both, hits the airplane spin/big swing combo platter on the challengers. Bate hits a German for 2. Seven gets checked on at ringside and Bate continues to fight, hits the rolling kick on O'Reilly but Roddy cuts him off, but Bate kills him with a lariat, Tyler driver 97 connects but O'Reilly makes the save. Bate dumps O'Reilly and Seven now is to his feet, wants the tag, but Bate refuses and Roddy hits a back breaker and O'Reilly hits a PK for 2. The brainbuster follows but Bate kicks out! Roddy back in and Bate fights them off, but Roddy knocks him into Seven who tags himself in and he fights with all he has, hits the seven star lariat for a great near fall. Seven looks for the burning hammer, but Roddy escapes and chop blocks the knee and locks on a version of the strong hold. Bate makes the save and gets warned by the ref (the old unwritten WWE one save rule). O'Reilly attacks the knee, locks on the knee bar, and Seven fights, Bate reaches in for the tag, but Seven in trapped center ring. O'Reilly pulls him away from Bate, they trade strikes and O'Reilly cranks back on the hold and Seven tries to fight, and somehow escapes. Bate desperately wants the tag, O'Reilly blocks it an locks a figure four variation and Bate looks concerned, grabs the towel and tries to rally Seven, Seven begs him not to do it, Bate looks almost in tears and finally throws in the towel to save his mentor and partner. Undisputed Era defeated Champions Mustache Mountain @ 17:30 via towel thrown in [****½] These two teams had a great match in the UK, which gave us a title change and absolutely great moment after a hard-hitting match. They outdid that here as this was an excellent, Takeover level match. This match started as a wild balls to the wall sprint, and then broke down into Undisputed torturing Seven's knee. This led to textbook heel vs. face tag team wrestling, with a great story and psychology. Seven eventually survived the onslaught leading to an amazing hot tag by Bate, who ran wild and looked to almost save the titles on his own until he was run into Seven, forcing the tag. It then developed into an emotional roller coaster, with Trent Seven delivering his best WWE performance to date. His selling and fire were magnificent, and was beautifully juxtaposed against Undisputed's raw aggression and determination to cause pain and win the titles. Bate selling leading to the towel being thrown in was also excellent, and commentary did an excellent job of selling his confusion whether or not to throw in the towel to save his mentor or not. The win puts over Undisputed as a ruthless, do anything they have to in order to win heels, and perfectly sets Mustache Mountain as the sympathetic babyfaces going forward. This was excellent.
– Undisputed Era celebrates to close the show.
– End Scene.
– Thanks for reading.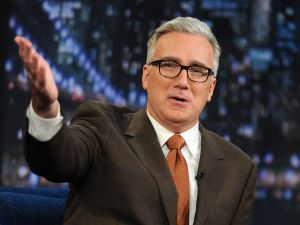 "Byyyyyyyyyyyyyyyyyyyyyye Felicia!"
9.0
The final score: review Amazing
The 411
I absolutely loved this week's episode of NXT TV. They spent a lot of time building the women's division, Undisputed Era was put over huge, and the main event was an absolutely must see match.
legend