Csonka's NXT UK Review 11.07.18 (Ep. 5)
November 7, 2018 | Posted by
Csonka's NXT UK Review 11.07.18 (Ep. 5)
Csonka's NXT UK Review 11.07.18 (Ep. 5)
OFFICIAL RESULTS
– Dave Mastiff defeated Damien Weir @ 1:25 via pin [NR]
– Ligero defeated James Drake @ 5:50 via pin [**¾]
– Eddie Dennis defeated Sid Scala @ 3:32 via pin [**]
– UK Title Match: Champion Pete Dunne defeated Danny Burch @ 16:25 via submission [****]
---
– Follow all of my reviews at this link.
– You can check out my top 49 matches of OCTOBER list at this link.
– Vic Joseph & Nigel McGuinness welcome us to the show as our commentary team.
Dave Mastiff vs. Damien Weir: Weir charges and bounces off of Mastiff. Mastiff hits the big lad senton and dead lift delayed suplex. Mastiff drags him to the corner and kills him with a huge cannonball and that's that. Dave Mastiff defeated Damien Weir @ 1:25 via pin [NR] Dave Mastiff killing fools is fun.
– We get a Jinny video.
– Danny Burch warms up backstage.
Ligero vs. James Drake: They work into a stalemate early on. Drake grounds things and they again work to the ropes and Drake follows with strikes. Ligero fires back with chops, picks up the pace and the leg lariat follows for 2. Drake cuts him of and starts working the ribs with body strikes. He then chokes him out. Ligero slowly fights back, but Drake keeps him grounded and maintains control. Ligero manages to dump Drake, and then follows with rights and kicks. The code red follows and that gets 2. Ligero follows with kicks and covers for 2. Ligero heads up top, but Drake cuts him off and hits the corner dropkick for 2. Ligero fires back again, they work into counters and Ligero hits the springboard DDT for the win. Ligero defeated James Drake @ 5:50 via pin [**¾] This was a pretty good match, Ligero is a fun midcard underdog that seems to work well with everyone.
– Toni Storm cuts a promo about next week's match with Dakota Kai. Kai arrives and says she will be better than her when they meet,
– Zack Gibson cuts a promo, discussing next week's match with Amir Jordan. He says Jordan is great, but can't derail Liverpool's #1.
– Ashton Smith arrives for his match, but the Coffeys & Wolfgang beat his ass as the trio that formed last week are looking to get everyone's attention. They get promo time, and say they have been imposing their will on NXT UK and they don't care that no one likes them. The three share the same mentality, they do things their way, and if you aren't n their level, they will dispose of you. There is no more British Strong Style or big strong bois who can stop them. NXT UK will be their kingdom.
– Mark Andrews, Flash Morgan Webster, & Ashton Smith will face The Coffeys & Wolfgang next week.
Eddie Dennis vs. Sid Scala:Dennis attacks right away with kicks, Scala fires back but Dennis levels him with forearms. Dennis follows with a running back elbow for 2. He grounds the action, and follows with a knee drop and covers for 2. Dennis talks shit and Scala slaps him, picks up the pace and hits the high cross for 2. Scala fights but eats a razor's edge to the buckles. The reverse side slam finishes Scala. Eddie Dennis defeated Sid Scala @ 3:32 via pin [**] This was an ok match and overall solid debut for Dennis.
Champion Pete Dunne vs. Danny Burch: They lock up and Dunne looks to ground things. He does and follows with a kick. The lock up again, Burch grounds things and lays in a chop. Dunne grounds thing and starts attacking the arm and fingers. He then starts attacking the other hand, trying to take away Burch's striking advantage. Burch fights out and hits a suplex, but Dunne levels him with a forearm strike. They work into a knuckle lock, Burch takes control and picks the leg but Dunne gets the ropes. Dunne pulls him to the floor and hits an x-plex on the apron. Back in and Dunne grounds things and kicks away at the arm of Burch. Dunne keeps things grounded, working the arm and stomping away at Burch. Dunne follows with more kicks, but Burch fires back with chops and uppercuts. The clothesline and enziguri follow and then a missile dropkick connects. The powerbomb and knee strike get 2. Dunne fires back, hits an enziguri and stomps on the arm. They battle to the floor and Dunne slams the arm off the steps but Burch cuts him off with a German on the floor. They work back in and Dunne pulls a triangle, Burch powers up and buckle bombs him. They work up top and Dunne fights off the German, he attacks the arm and Burch hits the super German anyway and covers for 2. They trade bombs center ring and Burch counters an arm bar into a crossface. They trade again; kicks by Dunne follow but runs into a lariat. Dunne cuts him off, attacking the arm and stomps away at him. Burch fires up and hits the draping implant DDT for a great near fall! The crossface follows, Dunne fights and finally escapes. Bitter end follows but Burch kicks out. The triangle choke follows, Dunne rips at the fingers, and does the finger break spot and Burch taps. Champion Pete Dunne defeated Danny Burch @ 16:25 via submission [****] This was a very good match with a hot and invested crowd with two guys kicking the shit out of each other, with a mix of grappling and everything coming off effortlessly. Burch was tremendous fighting from the bottom and made the fans believe he had a chance to win. These guys rule.
– End Scene.
– Thanks for reading.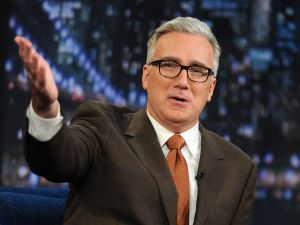 "Byyyyyyyyyyyyyyyyyyyyyye Felicia!"
6.8
The final score: review Average
The 411
Episode 5 of NXT UK was a rock-solid show, introducing more new faces, continuing angles, and giving us a great main event. The brand is slowly growing, and I'm curious to see how things change when this set finishes and they move onto a new location.
legend