Csonka's Reviews Free Matches With Asuka, CM Punk, Deonna Purrazzo, More
January 2, 2018 | Posted by
Csonka's Reviews Free Matches With Asuka, CM Punk, Deonna Purrazzo, More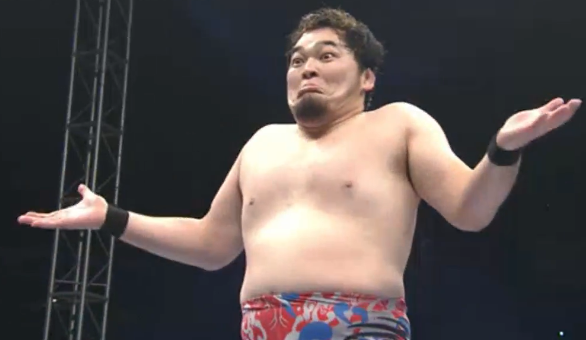 Csonka's Reviews Free Matches With Asuka, CM Punk, Deonna Purrazzo, More
OFFICIAL RESULTS
– From NXT Takeover: San Antonio: Champion Asuka defeated Peyton Royce, Billie Kay and Nikki Cross @ 10:00 via pin [***]
– From ROH: Deonna Purrazzo defeated Britt Baker @ 8:15 via pin [***]
– From ROH Final Battle 2002: CM Punk defeated Colt Cabana @ 9:25 via pin [***]
---
Champion Asuka vs. Peyton Royce vs. Billie Kay vs. Nikki Cross: The last two matches delivered big time, and now it's up to the new generation of NXT women to step up. Royce and Kay look terrified and bail to the floor. Cross and Asuka share some evil laughs, and then Royce and Kay return to attack, Asuka then clears them out to the floor. Royce and Kay attack Cross, Asuka then Germans both Royce and Kay at the same Time. Cross and Asuka trade crazy fists, but Asuka hits the bridging German for 2. Cross cuts her off with a neck breaker and reverse DDT for the near fall. Asuka low bridges her to the floor. Cross cuts her off, heads up top and hits the high cross onto Kay and Royce. Cross is then slammed to the barricade as Royce and Kay double team her, brawling up the ramp. Cross heads up by commentary, jumps on the table but gets cut off by Kay. Royce joins her and they suplex Cross through another table that was set up. They rush back to attack Asuka, roll her into the ring and they double-team her, but Asuka survives. Royce and Kay are shocked, and the delay allows Asuka to fight back, but Royce hits widow's peak for the near fall. Royce shoves at Asuka, but Asuka fights them both off with kicks and pins Royce. Champion Asuka defeated Peyton Royce, Billie Kay and Nikki Cross @ 10:00 via pin [***] The ending felt rushed and out of nowhere, Cross was still laying in the table rubble during that, leading to the match feeling as if it went home early. I thought it was good while it lasted, and it made me want to see Asuka vs. Cross, one on one. I think it would have come off better with a better closing stretch, but again it felt as if they ended early. Good effort overall.
Deonna Purrazzo vs. Britt Baker: This is from Survival of the Fittest Night 1. They shake hands and we're friends to begin. They lock up and Purrazzo starts to target the arm right away, but Baker makes the ropes for the break. Baker takes things to the ground, but Purrazzo counters easily out of a head scissors. Nice and clean back and forth, they trade arm drags and Baker teases a superkick, but Purrazzo backs off. Baker then hits a sling blade as they start to pick up the intensity, she then does the old Adam Cole run the ropes and then locks in a headlock, which makes sense since they are a couple. Purrazzo works to escape, but Baker hits a fisherman's neck breaker, covering for 2. Baker lays the boots to Purrazzo, follows with chops and rolls into the steel city stretch. Purrazzo manages to roll into a cradle for 2 and escapes. They trade forearms, and then work into a double down. They get to the feet, Purrazzo fires up with strikes and knees, the Russian leg weep follows for 2. Purrazzo now hits rolling suplexes, but Baker crushes her with a rolling forearm for a good near fall. Baker follows with mounted strikes, but Purrazzo catches her with a German as baker powders to the floor. Purrazzo follows her out, superkick by Baker! Back in they go and Baker covers for 2. Purrazzo counters out of the suplex and locks in the arm bar and Baker taps. Deonna Purrazzo defeated Britt Baker @ 8:15 via pin [***] This was a good match, and another good ROH performance by Baker. I hope they try to lock her up for the women's division; she has a good look, works hard and should be getting more attention in 2018. Purrazzo continues to be the rock holding the women of honor together. The only negative to the match was the overall lack of crowd reaction, they didn't shit on the match by any means, but ROH's booking of the division has created a huge disconnect between the women and their core audience.
CM Punk vs. Colt Cabana: These guys are fighting for the right to an ROH deal, which includes being flown into shows. They know each other very well, and work a smooth back and forth opening stretch. Punk takes early control, but Cabana crotches Punk on the ropes and follows with a big lariat. The electric chair drop follows, and Cabana works a wacky pendulum style submission. Cabana misses a knee strike, but cuts off Punk, hitting another lariat. Punk then counters a powerbomb into a sunset flip for 2. Cabana blocks the shining wizard and hits a doctor bomb for 2. They trade strikes center ring, and Punk then stuns Cabana off the ropes. Punk follows with a suicide dive. Back in the ring they go, Punk heads up top but Cabana cuts him off and follows him up. The reverse superplex by Cabana follows and he covers for 2. Cabana up top, but Punk now cuts him off and hits an overhead belly to belly suplex, and both men are down. Punk follows with strikes, and Punk hits the airplane spin and Finlay roll; the split legged moonsault follows for 2. Cabana counters the reverse RANA, but Punk counters the German and hits a shining wizard for 2. Punk follows with face washes, and they work up top and Punk finishes things with the Pepsi plunge for the win. CM Punk defeated Colt Cabana @ 9:25 via pin [***] This was a good back and forth match between two guys that knew each other well. There was a good sense of urgency as they were actually fighting for something, and kept a good pace. It's really odd watching old Cabana before he mixed in the comedy & European style he became known for.
– End scene.
– Thanks for reading.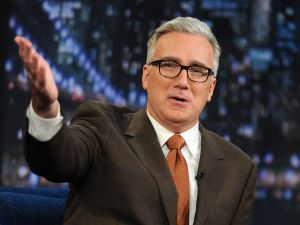 "Byyyyyyyyyyyyyye Felicia."
7
The final score: review Good
The 411
This was an overall good collection of matches, with all three being good and fun in different ways.
legend