Csonka's Reviews Free Matches With Jocephus, Jody Fleisch, The Women of Honor, & More
February 14, 2018 | Posted by
Csonka's Reviews Free Matches With Jocephus, Jody Fleisch, The Women of Honor, & More
Csonka's Reviews Free Matches With Jocephus, Jody Fleisch, The Women of Honor, & More
OFFICIAL RESULTS
– From The NWA: Jocephus defeated Tim Storm @ 15:57 via pin [**¼]
– From ICW: Jody Fleisch defeated Aaron Echo @ 7:10 via pin [**½]
– From ROH: Mandy Leon & Deonna Purrazzo defeated Sumie Sakai & Jenny Rose @ 5:21 via pin [*½]
---
Tim Storm was the 52-year old NWA champion that Billy Corgan inherited when he bought the NWA. While many would look at that as a negative, Corgan and Dave Lagana did an excellent job of getting people emotionally invested in the champion through the10-pounds o Gold series. Storm was rolling defeating Nick Aldis and then Jocephus to retain the title. But Jocephus attacked and injured the champion, which ultimately led to Storm dropping the tile to Aldis and Jocephus being "suspended" by the NWA. Jocephus wasn't done with Storm, changing his life around and bringing in a spiritual advisor; they look like an indie version of Benedict Cumberbatch & Tilda Swinton from Doctor Strange. Jocephus, looking for revenge, gets his rematch and in an empty arena setting; Storm's NWA Championship rematch is on the line as well. The NWA worked an agreement, smartly to save money, to use the Impact zone on a Sunday, prior to a set of tapings for the match. Jeremy Borash and Sam Shaw are on commentary.
Empty Arena Match: Tim Storm vs. Jocephus: Their first match wasn't very good, so it will be interesting to see if the smoke and mirrors of the stipulation can help this time around. This is not only anything goes, but also falls count anywhere. As you would expect, this is one big old brawl. Storm is all fired up in the early portions, showing an angrier and aggressive side, pissed off that Jocephus threatened his family. Storm just punishes Jocephus in the early portion, showing that Jocephus brought out the dark side in him. Storm does a good job of showing the transition from lovable schoolteacher and family man to a man looking for revenge here. The first 5-minutes is Storm torturing Jocephus by beating on him in the stands and then beating on Jocephus with a barricade while Jocephus begs for mercy. Storm wants his retribution here, and to make sure that Jocephus never messes with his family again, and refusing to give mercy as he lays in chair shots on Jocephus. Storm says he didn't want to show the world what he could be, but Jocephus forced his hand. Storm them brings out a ladder, which Jocephus used to injure him and cost him the title. This has now been 10-minutes of Storm just assaulting Jocephus and finally heading into the ring. Storm monologues continuously while working over Jocephus, until Jocephus finally cuts him off with low blows and chair shots. Jocephus then works him over with kendo stick shots, and then rakes at the eyes of Storm. Jocephus follows with shots with a crutch, and they work up top. Jocephus blinds Storm with some form of medical ointment, and then sends Strom crashing off the ropes onto a bridged ladder, and picks up the win. Jocephus defeated Tim Storm @ 15:57 via pin [**¼] I wouldn't classify this as a good match (it's a big walk and brawl) as much as I would call it another chapter in a great character study of Tim Storm. He was out for revenge, and was willing to beat on another man, but Jocephus was evil enough and willing to constantly go one step further, leading to him overcoming and not only winning but also taking Storm's tile shot. It's not a recommendation based on match quality, but if you've enjoyed the 10-pounds of gold series and Strom's journey, it's worth a watch.
Jody Fleisch vs. Aaron Echo: Jody Fleisch, now 37, was a guy I first discovered back in the late 90s/early 2000s, but haven't followed him closely over the years. Many consider him one of the important independent highfliers that many that came after him tried to emulate. I saw this match pop up and heard others talking about his run in 2017, and decided to give it a look here. Echo is a UK freelancer who I haven't had the chance to see before. Fleisch is in great shape and still has some great speed and agility as they work a really fun, back and forth, opening stretch. Echo fights back, and takes control hitting a back spinning elbow off the ropes. Echo takes way too much tie to follow up, allowing Fleisch to cut him off and follow with a moonsault to the floor. They get back in the ring, working back and forth, until Fleisch connects with a reverse RANA. They trade pin attempts, but Fleisch gets the near fall off of the head kick and head scissors. Fleisch goes high risk, but Echo catches him with a super German off the ropes for a very good near fall. Fleisch hits a messy head scissors off the top and follows with the 720 DDT for the win. Jody Fleisch defeated Aaron Echo @ 7:10 via pin [**½] This was a rock solid and fun little match. Watching Fleisch at his age still being fun and exciting is really cool. I've heard good things about his run over 2017, and will try to seek out more. I feel like someone needs to book Mysterio vs. Fleisch for me and soon.
Mandy Leon & Deonna Purrazzo vs. Sumie Sakai & Jenny Rose: Kelly Klein is on commentary. Sakai and Purrazzo to begin. They work into a series of counters to begin, with Purrazzo out wrestling Sakai. Leon and Rose tag in with Leon taking control until she misses a charge, but hits a slow motion spin kick. Rose cuts her off, but Leon gets a cradle for2. They exchange pin attempts, and then Rose & Sakai work double teams. Sakai covers for 2; Rose tags back in, but Leon hits a walking cross body and tags in Purrazzo. Purrazzo runs wild with knee strikes and covers for 2. Leon back in and hits the unprettier and it breaks down. Purrazzo & Sakai brawl to the floor, and Leon rolls up Rose for 2. She follows with another cradle for the win. Mandy Leon & Deonna Purrazzo defeated Sumie Sakai & Jenny Rose @ 5:21 via pin [*½] There wasn't much here as this was just another excuse to put Mandy Leon over as the top star in Women of Honor, and it continues to make the division a joke. It's completely disappointing to see such a poor wrestler continue to go over more talented opponents. She may very well be trying her best, but remains to be a very poor pro wrestler, especially compared to Rose & Purrazzo.
– End scene.
– Thanks for reading.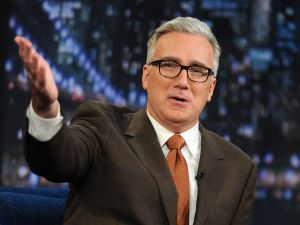 "Byyyyyyyyyyyyyye Felicia."
5
The final score: review Not So Good
The 411
Unfortunately, this is not a good collection this time around. The most interesting thing here is the Tim Storm vs. Jocephus match, and that's more about the interesting story the NWA has told with Storm.
legend