Csonka's ROH Death Before Dishonor XIII Review 7.24.15
July 25, 2015 | Posted by
Csonka's ROH Death Before Dishonor XIII Review 7.24.15
ROH Death Before Dishonor XIII Review 7.24.15
OFFICIAL RESULTS
– Silas Young defeated Will Ferrara via pin [**]
– Cedric Alexander defeated Moose via pin [**¼]
– The Briscoes defeated Roppongi Vice via pin [***½]
– Adam Cole defeated Dalton Castle via pin [***½]
– No DQ Match: Adam Page defeated ACH via pin [***½]
– ROH Tag Title Match: Champions The Addiction defeated reDRagon, War Machine and The Kingdom via pin [***½]
– ROH World Title Match: Champion Jay Lethal and Roderick Strong went to a 60-minute time limit draw [***]
---
Silas Young defeated Will Ferrara: This felt very similar to their recent TV match, Ferrara did his thing and used his speed while Young played his bully role well. It was fine, but a bit under whelming to open the show. It was a match, it was fine and then Young picked up the win to get revenge for the fluke loss on TV due to Castle's Boys. Post match the Boys made an appearance and rode him like a horse. As you could imagine, this did not amuse Young and his feud with Castle will continue.
Cedric Alexander defeated Moose: Moose and Alexander continued their feud here, which started at the TV prior to the last PPV, where Alexander scored the big win on Moose to kick off his heel turn proper. The match felt disjointed, it lacked flow and just felt like they were doing moves with no real rhyme or reason. I was also hoping for more intensity, which I felt it lacked. There was also a lot of extra curricular activity from the seconds, which I didn't think added to the match at all. Alexander used his wrench and scored another win on Moose, who feels like he has lost all momentum. Alexander as a heel has good potential, but I feel he still has a way to go to really hit that next level in his evolution.
The Briscoes defeated Roppongi Vice: The show picked up well here, as the next four matches were all fun and filled with quality action. In theory the match has no story, but obviously the winner can be plugged into the tag title scene. I liked having the Briscoes back in tag action, it felt like a nice change and they worked well with Roppongi Vice, who have been having a good year. This was just fun and a breath of fresh air after the two "just there" opening matches. The Briscoes won following the Jay Driller and froggy bow on poor Trent. That was fun.
Adam Cole defeated Dalton Castle: Speaking of fun, Adam Cole (BAY BAY) faced off with Dalton Castle. Castle is a guy with a great character, and his wrestling often gets lost due to that. He did very well here, and took a lot of the match against a guy who has been to the top in ROH, and overall it was a great showing, even in loss. The interaction character wise between the two also added a nice element of fun to the match, which are a staple of Castle matches. Cole picked up with win with the neck breaker across the knee. Quality action here, and the show is picking up.
Adam Page defeated ACH: The quality matches continued as Adam Page defeated ACH in a NO DQ match. These guys have been feuding, so I appreciated the stipulation to help pay that off. They worked really hard, but the one thing that really hurt the match for me is that ACH ALWAYS seems to lose the big match, and due to that, I had a very difficult time getting into his near falls. I also hated that these men apparently have such an issue that required a NO DQ match that they basically started to work this like a regular wrestling match. They picked up the action well, brought in a ladder and had some good heat overall. Page picked up with win with the rite of passage through a table, which was the right finish at the right time.
Champions The Addiction defeated reDRagon, War Machine and The Kingdom: Onto our fourth good and fun match as the Addiction retained the ROH tag titles, defeating reDRagon, War Machine and The Kingdom. Cole was on commentary for part of the match, selling his issues with the Kingdom (he wasn't invited to the team meeting). He ended up leaving the commentary position, and his Kingdom teammates didn't eat he pin, but they didn't win. I liked the booking, because Cole can say he won, while they will likely say that he wasn't there to help like a good teammate. Chaotic match in the way you'd expect for a match like this, and I felt that the action was good and that everyone played their roles well. The Addiction finished with celebrity rehab on Fish to retain, which was fine, but I feel as if there has been no significant story told since the KRD reveal and The Addiction winning the tag titles.
Champion Jay Lethal and Roderick Strong went to a 60-minute time limit draw: So the show had picked up well, and I was excited for the main event. Lethal was coming off of his big win and has done good work, while Strong has been one of the best wrestlers of 2015. They opted to work the time limit draw here, which I get in some ways. I get that they want it to appear that Strong could win, and also that they didn't want to damage him as a challenger. But since Strong isn't under contract, he wasn't going to win here. Once we hit about the 20-minute mark, it had the feeling that it was either going really long or that they were going to go with the draw. The match was 50-minutes of a pretty good match (with the usual HOT shenanigans) followed by a really good closing stretch. Overall I'd call it good, and the live crowd reacted well when it was over, but this just did not do it for me. It felt like going long for the sake of going long, and 2/3 of the match, while fine, didn't set up for that "classic match" that they wanted to deliver. I know there is a school of thought that long match = great match, but that's not the case most of the time. Commentary tried to sell this as an ROH classic (that's there job), but I only felt as if it was good but overall frustrating. These guys have the ability to deliver a MOTY style match, instead they were handcuffed by the draw formula, and I felt that we just got a "good" match, that didn't really deliver in that big time main event way. It mostly felt as if they were filling time.
* End scene.
* Thanks for reading.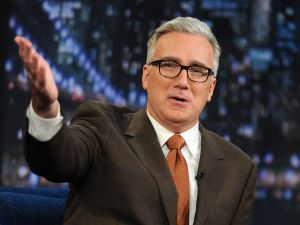 "Byyyyyyyyyyyyyyyyyyyyyye Felicia!"
7.3
The final score: review Good
The 411
Overall I felt that this was a good effort from ROH. Once you get past the open in matches, you're treated to a string of four good and overall really fun matches that brought the show up to another level. The main event, which was not bad, felt as if it was just booked poorly. You have two quality guys in there, one of them being one of the best wrestlers in all of 2015 so far, and it just didn't feel as if they were given the right formula to succeed at the level that they are capable of.
legend