Csonka's ROH Death Before Dishonor Takeaways
September 25, 2017 | Posted by
Welcome back to column time with Larry. Today's column is all about the ROH Death Before Dishonor PPV. Remember, your comments are always welcomed. I hope that you enjoy, and feel free to share your thoughts. It's wrestling, we love it and will disagree. The only rules are "have a take, be respectful of other's opinions and don't be a dick."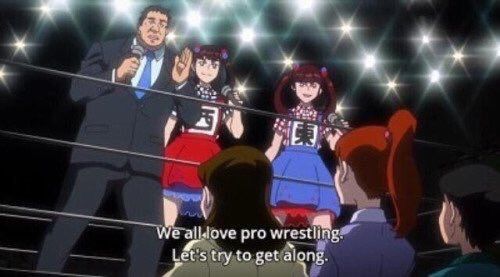 – You can check out my complete ROH Death Before Dishonor review here.
Cody is Just So… Cody: If I am being completely honest, I think that Cody orchestrated one of the best modern WWE departures; it was smart, well planned and it worked to make him feel like a bigger star than he was in WWE. Cody was not happy with his role in the company, wanted out and planned very well for it with his list. Many thought that the list was silly, but he created a buzz by listing some of the most popular indie acts and events. Cody reportedly priced himself smartly, picked up a ton of bookings right away and did it on his terms; he didn't want to be a contracted talent, and wanted to basically "work the territories" as much as possible. This led to him working TNA Bound For Glory, ROH Final Battle and then NJPW WrestleKingdom following his release, which is a hell of an accomplishment. IT WAS ONE HELL OF AN ILLUSION. Cody is a smart dude, he has been nothing but professional, the promoters love him because he's reasonably priced and promotes the hell out of their events and the wrestlers love him because he's easy to work with.
While this next part is going to sound incredibly insulting, it's just how I see things. For lack of a better term, Cody worked the marks to an incredible degree. He leaves WWE on his own, he says he wants to strike out and prove himself the star the evil empire didn't allow him to be, he made a list that read like an indie lovers wet dream and got everyone on his side. He was incredibly smart and he just played the game. So he works the big shows, he gets in with ROH & NJPW and then smartly made friends with the Young Bucks. Love them or hate them, the Bucks are great businessmen; they know how to market themselves and have attained incredible stardom without help of the WWE machine. Cody attaching himself to them, Bullet Club, and Being the Elite was smart.
He's been away from WWE for over a year now. I keep hearing that he has to find his "post WWE legs," but the fact is that he was molded in the WWE system, he was slotted as a mid-carder, and despite the fact that he's a nice guy, has done well for himself and is nothing but professional, he's not "the guy." Not on a NJPW level, not on an ROH level. To be gracious, his post WWE run has been extremely mediocre, and that may be an insult to mediocrity. I have constantly found his performances lacking, and often times disappointing. Cody talks like a star and looks like a star, but when it comes time to deliver in the ring, all of that disappears. I'm not claiming that he has to be a 5-star match machine, but if you're going to be the guy, the champion, you can't have bad, emotionless and average main event matches on a consistent basis.
Cody continues to feel like a man playing bad guy wrestler. He uses all the tricks, the stalling, the ref bumps, the hot girl as a distraction and it all produces no heat, only boredom. Cody talked a big game when he left WWE; he wanted to be his dad, to work the territories, to prove himself and to prove WWE wrong. I just don't see it. I have seen him have exactly two, what I would consider, great matches and those were with Kazuchika Okada and Jay Lethal. At the end of the day, Cody is just Cody; ROH loves him and he'll likely be champion until at least December.
Silas Finally Gets His Big Win: The Silas Young vs. Jay Lethal feud had been well done, but Young has been another in a long line of guys ROH teased pushing, but constantly held off on giving the big win to. They had repeatedly teased Young's rise up the card, but continually pulled back on it and refused to go forward with it for one reason or another. In interviews, many ROH talents put over Young as a good guy, a complete pro in the ring and someone that should get the chance to rise up the card. At Death Before Dishonor, he and Lethal had one of the best matches of the night and Young finally got that signature big show win he'd been lacking when he beat Lethal. I'm not going to lie and claim to be some big Silas Young fan/supporter, and if I'm honest with you, I'm really not sure that Young's a main event guy. But at the rate that ROH loses top talent (and Lethal could be one of the next to go) they had to try with him and take a chance. It's now up to ROH to follow up with him, to not get cold feet and to finally get behind him to see if he can be a top of the card guy. They have nothing to lose, unless they fuck it up and he becomes another of their guys to opt out and leave. And they can't afford to lose another talent that they have invested years into if they want to try and grow. Young stepped up and delivered, hopefully it leads to big things for him.
The Coronation of The King: Like with Silas Young, I want to keep things honest here; I have not been a fan of Kenny King, over the years I have found him to he over hyped, over pushed, overrated and generally disappointing. He's had flashes where I found him enjoyable, but I just never got the hype behind him. With King finally away from tag teams and stables, King has received new life as a babyface singles competitor. He earned a shot at KUSHIDA's TV Title, but had that ruined by the Bullet Club. The story here is King looking to finally succeed as a singles performer and win gold as ROH looks to make him a viable singles star following his run onThe Bachelorette. They set the stage, playing up King as the family man looking to provide for his daughter, and challenging for the TV Title in his hometown. He was facing one of the very best in KUSHIDA, and if King failed to have a great match, I would have had my doubts with the moving forward with the push. Thankfully they had a great match, and not only was it a performance that King really needed, but I feel that it was King's best singles performance to date. This was exactly what King needed, he had the story, he had the hometown venue and had the right opponent; from here, ROH needs to properly follow up and King needs to keep delivering.
Ladder War Sequel: The Addiction vs. The Young Bucks vs. The Motor City Machine Guns – Count Me In: At Death Before Dishonor, The Motor City Machine Guns finally won the ROH tag team titles for the first time in a big moment for the team. But it didn't come without interference by The Addiction. The Addiction had ruined an earlier match between the teams on ROH TV, promising to ruin everything the ROH fans love and desire. So they arrived and tried to ruin this match, but something unexpected happened when the Bucks and Guns worked together, out of necessity, to fight The Addiction off. This led to the Guns overcoming, and finally winning the titles. At last year's ROH All Star Extravaganza, The Bucks, Guns & Addiction had, in my opinion, the best ROH match of 2016 in an amazing ladder war main event. With The Addiction having no rock solid direction/feud, it feels as if this was the next step in building to a Ladder War rematch, likely for Final Battle in December. If that's the case, I am all in.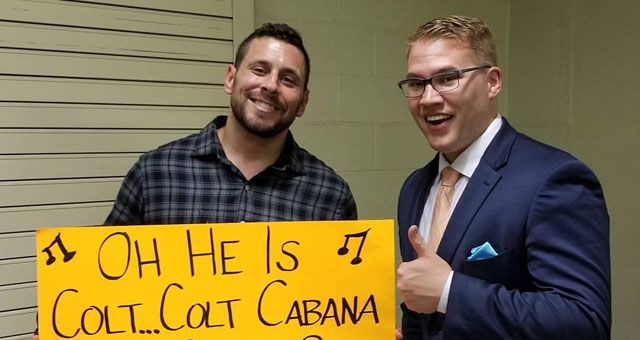 Ian Riccaboni and Colt Cabana: Finally, I want to praise Ian Riccaboni and Colt Cabana. They have developed into a really strong commentary duo, and their commentary is focused on the stories, the in ring action and getting the performers over to the best of their ability. Losing Kevin Kelly could have been a disaster, he knew the product well, was passionate and did his job very well. But Riccaboni stepped up huge, more than just filling the play-by-play spot, but making it his own. Cabana is a really good color man and in 2017, is more valuable to the company as a full time announcer than an in ring performer. That's not meant to be an insult, his work on the mic is much more valuable to ROH than his in ring work at this point. Plus they can always use him as a special surprise from time to time as a wrestler.
– End scene.
– Thanks for reading.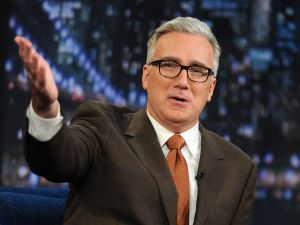 "Byyyyyyyyyyyyyyyyyyyyyye Felicia!"