Csonka's ROH Global Wars PPV Review 5.08.16
May 8, 2016 | Posted by
Csonka's ROH Global Wars PPV Review 5.08.16
Csonka's ROH Global Wars PPV Review 5.08.16
OFFICIAL RESULTS
– Four Corners Survival – World TV Title #1 Contender's Match: Dalton Castle defeated Adam Page, ACH and Roderick Strong @ 9:30 via pin [**¾]
– Jushin Liger and Cheeseburger defeated The Addiction @ 6:53 via pin [**]
– ROH Tag Team Title Match: Champions War Machine defeated The Briscoe Brothers @ 15:26 via pin [****]
– Non-Title Match: IWGP Champion Tetsuya Naito defeated Kyle O'Reilly @ 12:03 via pin [**¾]
– Kazuchika Okada and Moose defeated Hiroshi Tanahashi and Michael Elgin @ 14:45 via [***]
– ROH TV Title Match: Bobby Fish defeated Champion Tomohiro Ishii @ 15:37 via submission to become the NEW TV Champion [***¾]
– Bullet Club defeated Motor City Machine Guns (Chris Sabin and Alex Shelley), KUSHIDA and Matt Sydal @ 13:30 via pin [**½]
– ROH World Title Match: Champion Jay Lethal vs. Colt Cabana went to a no contest @ 15:50 [NR]
---
– We get a spiffy video package, and then Kevin Kelly and Mr. Wrestling III welcomed us to the show.
Four Corners Survival – World TV Title #1 Contender's Match: ACH vs. Roderick Strong vs. Dalton Castle w/The Boys vs. Adam Page: This is one on one with tag rules, no all four men in at the same time. Solid opening stretch, they aren't ding too much, but are doing enough to keep the action moving and the crowd into the match. They worked the blind tag gimmick a lot here, with everyone wanting their chance to win the match, with Strong working over Castle and getting the first near fall of the match. ACH hasn't done much here, Castle made a comeback on Strong and Page, catching a high cross and hitting an overhead toss on Strong. ACH tagged din as Castle hit a suicide dive onto Strong. It started to break down as Page hit the shooting star press off the apron onto Castle and Strong, and then Ach hit a big step up dive onto everyone, including the Boys. Strong then ran wild on everyone; hit a superplex on ACH and then double knees. Castle then hit the Bang-a-rang onto Strong (who landed on Page) and Castle covered Page for the win. That was a fun and energetic match to kick off the show on a positive note. It was a bit chaotic at times, but Castle getting the win was also the right call I feel.
The Addiction (Daniels and Kazarian) vs. Jushin Liger and Cheeseburger: The crowd loves Liger. Liger and Cheeseburger controlled early, but the Addiction cut off Cheeseburger with double teams and took control of the match. They continued their assault on Cheeseburger, but Cheeseburger was able to fight back and get the tag to Liger. He ran wild with palm strikes and a Liger bomb on Daniels for a near fall. The Addiction then hit celebrity rehab and dropped Liger on top of his head, which looked really bad. Daniels started to work over Cheeseburger, who then got a victory roll to pick up the win. Solid enough match, with the feel good moment of Cheeseburger winning coming off as secondary following the nasty bump by Liger.
– Post match the Addiction attacked and tossed Liger to the floor, and beat down Cheeseburger. They then planted Cheeseburger with the best Meltzer ever and stood tall.
ROH Tag Team Title Match: Champions War Machine (Hanson and Rowe) vs. The Briscoe Brothers (Mark and Jay): The story here is that War Machine feels they need to beat the Briscoes to be the real tag team champions because they have never defeated them. The Briscoes want to win the titles again to prove that they are still the best. The champions took control right away, just tossing mark around and using their power advantage. Jay got involved, everyone got involved and the Briscoes took control and worked over Hanson. It again broke down, with brawling and the aggression intensifying and then Hanson hitting a dive. The camera then missed Jay putting him on a table and hitting a double stomp onto the table (you can't miss that stuff), allowing the Briscoes to isolate Rowe and work the heat with Hanson down on the floor. Jay and Rowe had a fun back and forth segment, where they kept beating the piss out of each other and popping up, demanding more from the other. Hanson returned, they had a big standoff and all four brawled. Lots of back and forth selling the fact that the two teams know each other well and are very evenly matched. Jay hit the suicide dive and Mark hit the block buster off the apron, allowing the Briscoes to take control back. Lots of good back and forth action here, they are keeping the action going well and the crowd is responding well. The Briscoes hit the frog splash and then froggy bow on Hanson, but he kicked out at 2! War Machine made a big comeback, but Hanson missed the moonsault and at the Jay Driller for a great near fall that the building bought big time. Rowe then saved Hanson from the doomsday device, and then hit fallout on Mark to retain. The ref didn't signal for the bell soon enough, which led to some confusion on the finish and made it come off a bit flat, but that was the only real complaint. War Machine picked up a tremendously hard fought victory against the guys that built the ROH tag division. That was a huge win for them, and the Briscoes lose nothing in loss. That was an excellent match with a great story, and it felt important.
Non-Title Match: IWGP Champion Tetsuya Naito vs. Kyle O'Reilly: The early story was that Naito was being a dick, as always, so O'Reilly would battle back with his MMA grappling and try to rip off Naito's arm. Good back and forth, with Naito's personality just shining through big time here. O'Reilly worked in some really slick submission stuff, they continued to keep this a very back and froth match with no one really worked a definitive heat. Naito scored a near fall off of a RANA off the ropes. He wanted to hit Destino, but O'Reilly escaped and after both men scored with kicks, O'Reilly took Naito's head off with the jawbreaker lariat. Naito started to put a lot together, and almost had Destino, but O'Reilly hit the Regal-plex for a good near fall. O'Reilly countered Destino into the KO knee, but he couldn't; follow up and Naito finally hit the Destino to score the win. The match was a good back and forth effort, with O'Reilly (who NJOW loves) getting to work evenly with the IWGO Champion. Unfortunately, it was a match that kept teasing that they would pick up and hit the next level, but never did. It also felt like poor booking on ROH's part, as O'Reilly just came off of his feud winning match with Cole, and then loses on PPV.
– Post match Naito offered a handshake, and then kicked O'Reilly in the dick.
Hiroshi Tanahashi and Michael Elgin vs. Kazuchika Okada w/Gedo and Moose w/Stokely Hathaway: The match started with Tanahashi and Okada, which got a he reaction from the crowd. After a short but fun back and forth from Okada and Tanahashi, Moose and Elgin tagged in and worked power spots, including Moose no selling the delayed vertical suplex. We got a short period with all four in, ending with Moose and Okada doing the dropkicks in the corner to send Tanahashi and Elgin to the floor. Moose then hit a high cross off the top and to the floor onto both, allowing he and Okada to take the heat on Tanahashi, which was lackluster. Moose missed a spear, Elgin tagged in and worked him over. This was fine, but simply felt as if it existed. Tanahashi and Okada tagged in, they went back and forth with strikes, leading to Tanahashi hitting a senton from the second rope for a near fall. Okada took control and tried for the tombstone, countered, they both tried rain makers, and Tanahashi finally hit a sling blade and we got a double down. Elgin and Tanahashi worked over Okada, they hit some double teams and Moose made a save. Back and froth from Okada and Elgin, Okada hit the dropkick and Moose then speared Elgin and knocked Tanahashi to the floor. Rainmaker on Elgin and that was that. Interesting that Tanahashi and Elgin, who are a team in NJW, lost here. The match was overall good, with them working hard enough to present an enjoyable and fun match, but it felt like a going through the motions "Road to" match at times. They got to one level, and never planned to get away from it.
ROH TV Title Match: Champion Tomohiro Ishii vs. Bobby Fish: Ishii didn't have any time for Fish's handshake bullshit, nor did he appear all that impressed with his kicks early. They basically beat the hell out of each other with kicks and forearm strikes in the early portion and the crowd was solidly behind Ishii. Ishii beating he shit out of Fish and looking completely annoyed when Fish tried to fight back was entertaining. After about seven-minutes of ass beating, Fish was able to put some offense together, working kicks and hitting an XPLODER for as near fall. Ishii would hit the delayed superplex for a near fall. Ishii then started to destroy Fish, hitting the Saito suplex and powerbomb for near falls. Fish was resilient and kept fighting back, they worked to the apron and traded strikes for a while and then Ishii hit a chop to the throat. They spilled to the floor, did a countout tease, but Fish beat the count. Fish kept trying for a sleeper, they sold that Ishii has never submitted on commentary. Fish pulled Ishii to the mat and Ishii passed out, and we have a new champion. They were selling hard that Fish was 39 and that this could be his last chance at a singles title to set up his big moment. This was a great , hard-hitting match with Ishii working his usual destructive style, and Fish not only survived but overcame to score the big singles win. They also needed the title off Ishii, because it didn't work out well for them having an absentee champion.
– Fish celebrated post match.
Bullet Club (Matt Jackson, Nick Jackson, Tama Tonga, Tanga Loa) vs. Motor City Machine Guns (Chris Sabin and Alex Shelley), KUSHIDA and Matt Sydal: Mr. Wrestling III has a special superkick counter on the screen, because the Bucks promised to set a superkick record tonight. Lots of fast paced action early, with the face team and Bucks doing some great exchanges and really working well together. Tonga and Loa used their size and power to slow down the faces, allowing Bullet Club to work the heat on Shelley. Bullet Club dominated until Matt Jackson accidentally took out Tonga and Loa, leading to Shelley getting the tag to KUSHIDA. Some fun and creative exchanges between KUSHIDA and the Bucks, as KUSHIDA was able to counter their double teams and then tagged in Sydal. Tonga and Loa would cut him off, but Sabin helped make the save as Wrestling III refused to say "superkick" when the faces threw them because he was waiting for the Bucks so he could us his counter. Everyone in here as there seems to be a big lack of excitement here, it's not bad, but they aren't getting the reactions outside of some big spots. It picked up down the stretch, and then the Bucks hit the Meltzer driver on Shelley to pick up the win. And of course because the Bucks hyped a world record of superkicks, they threw exactly zero. Considering that we had KUSHIDA, Shelley, Sabin, Sydal and the Bucks in there, the match felt very disappointing and at times, very flat. It was solid, it was never bad, but it was just there when all was said and done. I can appreciate the superkick counter joke, but it felt as if the match was all about it and nothing else.
– BJ Whitmer arrived and gave Mr. Wrestling III a mystery flash drive.
– Nigel McGuinness is out on commentary.
ROH World Title Match: Champion Jay Lethal w/Taeler Hendrix vs. Colt Cabana: The Chicago crowd is behind Cabana big time, as expected. Both guys got a bit of shine, and then Cabana started to outwrestle Lethal. Hendrix tried to get involved, leading to Lethal crashing and burning on a suicide dive. Hendrix got involved three times in the first four minutes, and Nigel FINALLY did his fucking job and took her to the back. Lethal then took the heat, working over Cabana on the floor and even looking for a countout. Lethal controlled, Cabana got hope spots, including a revisit of the pin at SCOH Night Two. Nice callback there. Cabana then fired up with rights and elbows, and then hit the flying ass attack for a near fall. Lethal fought back with the Lethal combo and then headed up top and hit the elbow drop for 2. Cabana countered a RANA off the ropes with the Chicago skyline for a near fall. They did the tombstone reversal spot, leading to Lethal hitting the tombstone for a near fall. He called for the Lethal injection, Cabana grabbed the tights to stop that and then locked in the Billy Goat's curse. Hendrix then returned and pulled out the ref. The Young Bucks then arrived and superkicked her and the ref. They had a Bullet Club shirts with them and hit the ring. They gave Cabana and Lethal the shirts, and the lights went out. ADAM COLE BABY BAY arrived and had on a Bullet Club shirt. The Bucks superkicked Lethal and Cabana and celebrated as Cole cut a promo…
– Cole proclaimed that this was their house, and laid the boots to Lethal. They superkicked a bunch of security goofs, and laid out Lethal again. Matt Jackson hit commentary and asked for the counter to be used. They just kept superkicking goofs as Tonga and Loa arrived and the beat down continued. Loa then killed some poor guy with a powerbomb through a table on the floor as the spray painted "BC" on the barricades. Kevin Kelly and Mr. Wrestling III ate superkicks as the Bucks took over on commentary. They zip tied Lethal to the ropes and Cole hit several superkicks to Lethal as the Bucks hit repeated superkicks to Cabana. The Young Bucks dad then ran in to stop the insanity, and got triple superkicked. We got triple superkicks to a ringside guy who tried to save the camera, and they posed and talked shit to the camera to close out the show in drizzling shits fashion.
* End scene.
* Thanks for reading.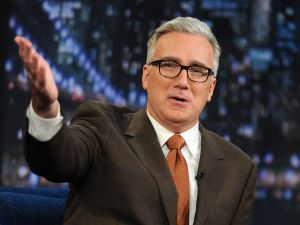 "Byyyyyyyyyyyyyye Felicia."
1
The final score: review Extremely Horrendous
The 411
In the year 2016, with the WWE Network priced at $9.99, New Japan World priced at around $9, and iPPV events priced at $10; Ring of Honor asked their fans to pay $45 for a PPV. On that PPV they hyped the return of a company hero, who was getting a world title shot in his hometown. And on that PPV, they pulled a card out of the 1996 WCW playbook and did an nWo ending on Nitro, where the main event had no finish and the only payoff was a superkick tribute. I like the Young Bucks, I like Adam Cole, I like the wacky amount of superkicks; but this was bullshit. You can't expect people to drop $45 on a show like this and do that. The show was largely solid, with some good highs, but ROH coming off as second class citizens to the NJPW performers, who came across as the real stars. This came off as a $45 embarrassment, an ROH should be ashamed of themselves for producing it. Word is that there is frustration among the talent with Delirious as booker, well, that includes a lot of their loyal fanbase as well. Do not waste your money on this, hell, they'll probably fill TV with it in three months or so. This is three hours I'll not get back.
legend