Csonka's ROH Honor Rising 2.26.17 Review
February 26, 2017 | Posted by
Csonka's ROH Honor Rising 2.26.17 Review
Csonka's ROH Honor Rising 2.26.17 Review
OFFICIAL RESULTS
– David Finlay, Juice Robinson & KUSHIDA defeated Jado, Gedo & Silas Young @ 10:13 via pin [**¾]
– NEVER Openweight Six-Man Title Match: Champions Los Ingobernables de Japon (BUSHI, EVIL & SANADA) defeated Tiger Mask, Jushin Thunder Liger & Delirious @ 10:42 via submission [**½]
– CHAOS (Will Ospreay, YOSHI-HASHI, Hirooki Goto & Kazuchika Okada) defeated Bullet Club (Tanga Loa, Tama Tonga, Yujiro Takahashi & Bad Luck Fale) @ 11:05 via [***]
– War Machine (Hanson & Raymond Rowe) vs. The Young Bucks (Nick Jackson & Matt Jackson) @ 12:15 via pin [***½]
– Hiromu Takahashi, Tetsuya Naito & Punisher Martinez defeated Ryusuke Taguchi, Hiroshi Tanahashi & Dalton Castle @ 11:55 via pin [**]
– Katsuyori Shibata & Jay Lethal defeated Hangman Page & Cody @ 14:10 via pin [**½]
– Adam Cole and Kenny Omega defeated The Briscoes @ 22:10 via pin [***]
---
– Young cuts a pre-match promo, proclaiming that he, Jado and Gedo are real men that have been disrespected.
David Finlay, Juice Robinson & KUSHIDA vs. Jado, Gedo & Silas Young: Team CHAOS attacked before the bell, and then took a powder to the floor once the faces started to fight back. Finlay and Jado to begin, Finlay ran wild to begin with Jado doing the Flair flop. Gedo tagged in, leading to CHAOS taking the heat and working over Finlay. They worked a good heat on Finlay, who got the hot tag to KUSHIDA; he ran wild, and worked a hanging kimura on Young. Young countered out into a Finlay roll, but really crashed and burned badly in the moonsault try, it looked bad. Juice tags in, he and Young go back and forth with Juice hitting diamond dust and the cannonball for 2. Knee strike and cutter by Young connect, Jado and Gedo tags in and double team Juice, scoring a near fall. Juice gets busted open, he and Gedo trade strikes center ring, Juice hits the gut buster for 2 and it breaks down. Dives by KUSHIDA & Finlay, Juice hits pulp friction on Gedo and picks up the win. David Finlay, Juice Robinson & KUSHIDA defeated Jado, Gedo & Silas Young @ 10:13 via pin [**¾] Pretty good match to open up the show, the middle felt a bit off, and it looked as if Young almost hurt himself badly missing that moonsault. They rallied down the stretch, but it was far from smooth at times. KUSHIDA felt really wasted here, barely utilized at all.
Champions Los Ingobernables de Japon (BUSHI, EVIL & SANADA) vs. Tiger Mask, Jushin Thunder Liger & Delirious: The bell rings, Delirious runs around like an idiot and tags right out to Liger and then tags himself back in. Delirious and EVIL to begin, they go back and forth leading to SANADA taking the heat on Tiger Mask. Tiger Mask fights back against BUSHI, stops the shirt choke and then uses it himself. BUSHI attacks the mask of Liger, and they all brawl to the floor. LIJ work the heat, isolating Liger, and scoring some near falls. Liger fought back, hit some palm strikes and then tossed SANADA to the floor. Tiger Mask gets the tag, works over BUSHI and gets a near fall off of a top rope arm drag. The tombstone follows, EVIL makes the save, but Tiger Mask hits the tiger driver for the near fall. Delirious in, runs around like an idiot and scores a near fall off of a lariat. Delirious runs wild for a bit, it breaks down and Delirious locks in a cobra clutch on SANADA; EVIL makes the save. Delirious escapes skull end for 2, gets another roll up and keeps going for pinning combos, but SANADA survives. Chair shot by EVIL, skull end and Delirious taps. Champions Los Ingobernables de Japon (BUSHI, EVIL & SANADA) defeated Tiger Mask, Jushin Thunder Liger & Delirious @ 10:42 via submission [**½] This wasn't bad, just lackadaisical and very average feeling; there wasn't much life to this at all. The finish was absolute shit, as there is no reason to protect Delirious, he's the booker and almost never wrestles anymore; LIJ should have just won clean and moved on.
CHAOS (Will Ospreay, YOSHI-HASHI, Hirooki Goto & Kazuchika Okada) vs. Bullet Club (Tanga Loa, Tama Tonga, Yujiro Takahashi & Bad Luck Fale): They worked a really nice opening stretch here, working through the various pairings and keeping the energy high. Bullet Club cut off Ospreay before he could work his flippity doos, leading to the big floor brawl. Back in the ring and Bullet Club took the heat on young Ospreay, keeping him isolated in their corner and working quick tags. Good control by Bullet Club, with the Guerillas again working with good aggression, which is when they are at their best. Ospreay finally hit the back handspring kick and Okada got the hot tag, firing up on Fale and slamming the big man. Uppercuts followed, Takahashi tagged in hitting the fisherman buster for 2. Okada cuts him off with the flapjack, HASHI tags in and runs wild on Takahashi. It breaks down, the Guerillas look for double teams, big corner splash by Fale but Goto makes the save. Takahashi and HASHI go back and forth, big break down spot again, dropkick by Okada and Okada helps Ospreay with the assisted dive. Lariat by HASHI on Takahashi, and he picks up the win. CHAOS (Will Ospreay, YOSHI-HASHI, Hirooki Goto & Kazuchika Okada) defeated Bullet Club (Tanga Loa, Tama Tonga, Yujiro Takahashi & Bad Luck Fale) @ 11:05 [***] Good and fun tag match here, with HASHI picking up the win ahead of his ROH Title match tomorrow night. It was exactly what it needed to be.
War Machine (Hanson & Raymond Rowe) vs. The Young Bucks (Nick Jackson & Matt Jackson): Rowe controls early, using his power advantage. Hanson tags in, Nick begs off and the Bucks use their speed, hitting dropkicks and sending War Machine to the floor. Rowe catches a dive and the Bucks are slammed together. Back in the ring, they work over Nick, with Rowe throwing bombs and just beating Nick down. Double teams follow, but Nick hits a head scissors and tags out. Matt runs wild with rights, hits sliced bread and then superkicks follow. High cross by Matt follows and that gets 2. Rowe fires back with rights, but runs into a superkick and PK. Matt with a dive to the floor, wiping out War Machine. Back in, Hanson pulls Nick to the floor, as he and Rowe fight back and look for fallout, but the Bucks cut them off and Nick hits the top rope RANA. Double team swanton to Rowe, but they only get 2. Rowe fights off more bang for your buck. Hanson in and hits corner clotheslines. The bucks cu him off, superkicks and Matt hits a 450, as does Nick, but it only gets a near fall. Rowe cuts off the Meltzer driver, Hanson fires up and powerbombs both bucks. Rowe back in, pop up powerslam on Matt gets 2 as Nick breaks it up. Nick runs wild with kicks, knee strikes follow but Rowe hits a powerbomb, big splash by Hanson and they have Matt all alone. Matt goes crazy fists, hits superkicks, but eats a knee strike and fallout; War Machine win. War Machine (Hanson & Raymond Rowe) vs. The Young Bucks (Nick Jackson & Matt Jackson) @ 12:15 via pin [***½] This was a very good match as expected, with War Machine continuing to thrive in the NJPW setting, and the Bucks standing toe to toe with the big bruisers. I would not be surprised to see War Machine beat the Guerrillas of Destiny tomorrow to earn a tag title shot.
Ryusuke Taguchi, Hiroshi Tanahashi & Dalton Castle vs. Hiromu Takahashi, Tetsuya Naito & Punisher Martinez: Taguchi and Tanahashi came out dressed as the Boys. Castle and Martinez to begin. Castle tries to play mind games, but Martinez backs him down; Castle hides behind the ref. Castle then does the tough guy chest poke, angering Martinez. Naito tags himself in, Martinez is not pleased. Tanahashi tags in now, but Naito refuses to lock up, and then attacks. Tanahashi takes him to the corner, works him over and then hits the high cross. Taguchi in, ass attacks and then some from Tanahashi. Castle in, ass attack from him as well, he poses with his "boys." Naito and Takahashi take control, isolating Tanahashi early. Martinez wants to tag in, but Naito tells him traquilo. LIJ attack the knee of Tanahashi, still refusing to tag in Martinez. Naito works the figure four, as Takahashi sends Castle and Taguchi to the floor. Naito keeps fucking with Martinez, teasing tags, and continuing his attack on Tanahashi. Takahashi tags in, back and forth with Taguchi follows. Taguchi hits repeated ass attacks, and scores a near fall. He then works the ankle lock, Takahashi escapes and Castle tags in. Suplexes to Takahashi, Martinez then tags himself in and works with Castle. Martinez fights off the suplexes, but Castle finally hits the delayed German. Triple dropkick to Martinez, but he fights back against all three, heads up top and takes out Castle with the spin wheel kick. Castle tries to fight him off, but eats the chokeslam and Martinez wins. Hiromu Takahashi, Tetsuya Naito & Punisher Martinez defeated Ryusuke Taguchi, Hiroshi Tanahashi & Dalton Castle @ 11:55 via pin [**] This wasn't bad, just very bland and lacking energy. The goal here was to pair Martinez with LIJ to try and make the people care about him and also get him a win ahead of tomorrow's title match with Goto. That's a sound plan, but this did nothing for me at all.
Katsuyori Shibata & Jay Lethal vs. Hangman Page & Cody: Cody and Shibata to begin. Cody stalls and yells at the crowd, pretending to be bad guy wrestler. Shibata attacks the arm, but Cody makes the ropes. Shibata keeps control, but Cody avoids the PK. Page and Jay tag in, Cody distracts Jay, allowing Page to attack. They work a solid back and forth, with Page keeping control as Jay is distracted by Cody, Cody tags in and does a cartwheel and then blows a kiss at Shibata; he may die for that. Cody to the floor, suicide dive by Jay and they brawl on the floor. Page and Cody cut him off and take the heat. Page and Cody, unsurprisingly, work the blandest heat segment possible here, getting nothing from the crowd. Part of that is the fact that it's Page and Cody, and also that Lethal isn't over in Japan. Page hits his shooting star press off the apron, finally getting some reaction from the crowd. Jay hits a series of kicks and tags in Shibata. Coy cuts him off with a missile dropkick, but Shibata no sells that as well as Cody's pussy forearm strikes. Shibata then lights him up, hitting the corner boot and repeated forearm strikes. Page runs in to save Cody, they try to double team Shibata, but Shibata sends Page to the floor. Cody locks in the American nightmare submission, but Jay makes the save. Shibata hits an STO on Cody, tags to Jay and Page. They trade strikes, Jay hits a dive onto Cody and then tosses Page to the floor. It breaks down, PK by Shibata, lethal injection to Page and that is that. Katsuyori Shibata & Jay Lethal defeated Hangman Page & Cody @ 14:10 via pin [**½] If the goal here was to get me excited for and to set up Cody vs. Shibata, then they failed because their interactions were largely flat unless Shibata was kicking the shit out of Cody, at no point did Cody appear to be anywhere close to Shibata's level.
The Briscoes (Mark Briscoe & Jay Briscoe) vs. Bullet Club (Adam Cole & Kenny Omega): Cole and Mark started things off, with Cole stalling a lot and leading cheers of Adam Cole (BAY BAY!). Omega tagged in, nice back and forth here until Omega hits a RANA and tags in Cole. Cole kept leading his cheer, allowing the Briscoes to fight back and work over Omega. They brawled to the floor; Mark hit the apron blockbuster as Jay slammed Omega onto the apron. The Briscoes pulled up the mats from the floor, but Cole saved Omega from the spike Jay driller. Omega hit a moonsault off the barricade onto both Briscoes as he and Cole took control back. Cole took the heat on Jay as he and Omega worked quick tags. Coe leads a cheer again, allowing Jay to knock him to the floor. Omega took Mark to the floor, but Jay hit the DVD on Omega. Cole tries to stop the hot tag, and Omega pulls Mark to the floor. Jay makes the one-man comeback, drops Cole with a right and gets the tag to Mark. Mark runs wild with the redneck kung fu on Omega. Mark hits the fisherman buster on Cole for the near fall. Rolling DVD by Mark, heads up top but Cole Cuts him off; Omega shoves mark off the ropes into a superkick, and Cole covers for 2. Mark counters the last shot, tags in Jay who runs wild with the dropkick and neck breaker for 2. Cole fights off the Jay driller, hits superkicks, and tags in Omega. He and Mark go back and forth, Omega takes out the knee and hits the leg drop for 2. Jay fights off the dragon suplex. But Omega hits the Finlay roll, but the moonsault eats knees. Big lariat by Jay, Cole and Mark tag back in and trade strikes center ring. Mark likes it and fires up with chops, they trade counters and Cole looks for the destroyer, but it's countered. It breaks down; Cole hits a really sloppy destroyer on Mark and covers for 2. Cole and Mark battle on the ropes, Jay makes the save and hits a superplex, froggy bow by Mark and Omega makes the save. Cole escapes the doomsday device and is then tossed to the floor, it feels as if they are just going to keep going here, as it is slowly falling apart. Omega in to save Cole, but Omega counters the doomsday device and he finally hits the V trigger on Mark, last shot by Cole and he pick up the win. Adam Cole and Kenny Omega defeated The Briscoes @ 22:10 via pin [***] This was a good, but far from great main event that the show really needed. It simply went too long, and started to get a bit sloppy down the stretch. On top of that, it just felt so long and never had the peaks and valleys of a great match, they did "a lot of stuff," but it never really came together for me.
– Omega cut a promo about 2017 being his year and that he will take over the world. Cole cut him off, noting that Omega forgot about him, and that this sill be the year of Adam Cole. Setting the table for Cole's exit from Bullet Club down the line.
– End scene.
– Thanks for reading.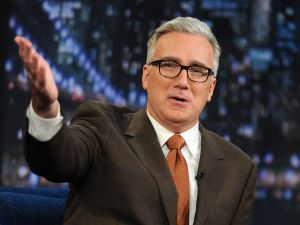 "Byyyyyyyyyyyyyyyyyyyyyye Felicia!"
6.2
The final score: review Average
The 411
This was a perfectly solid show, with nothing bad, but also nothing at all must see. Considering all of the talent involved, the show came off as disappointing, but at least it decently set the stage for tomorrow night.
legend