Csonka's ROH Honor Rising 2.27.17 Review
February 27, 2017 | Posted by
Csonka's ROH Honor Rising 2.27.17 Review
Csonka's ROH Honor Rising 2.27.17 Review
OFFICIAL RESULTS
– Jado & Silas Young defeated David Finlay & KUSHIDA @ 8:05 via pin [**¾]
– Los Ingobernables de Japon defeated Ryusuke Taguchi, Tiger Mask, Jushin Thunder Liger, Dalton Castle & Delirious @ 10:40 via pin [***¼]
– War Machine (Hanson & Raymond Rowe) vs. Guerrillas of Destiny (Tanga Loa & Tama Tonga) @ 13:30 via pin [***½]
– Bullet Club defeated Tanahashi & Friends @ 9:40 via pin [**½]
– IWPG NEVER OpenWeight Title Match: Champion Hirooki Goto defeated Punisher Martinez @ 10:57 via pin [***½]
– ROH Title Match: Champion Adam Cole defeated YOSHI-HASHI @ 16:35 via pin [***¾]
– Bullet Club defeated CHAOS @ 20:30 via pin [****¼]
---
-Young cuts his generic "real man" promo.
David Finlay & KUSHIDA vs. Jado & Silas Young: He and Jado attacked before the bell. This was originally due to Henare's Achilles' injury, David Finlay & KUSHIDA vs. Jado, Gedo & Silas Young; we got David Finlay & KUSHIDA vs. Gedo & Silas Young, a downgrade for sure. Young and Jado controlled early, beating down KUSHIDA; KUSHIDA got the boot up on the big splash, Jado teased a Flair flop but fought it off. KUSHIDA and Jado continued to work over KUSHIDA until he hit the double backhand spring elbows. Finlay then ran wild hitting corner clotheslines and scoring a near fall on KUSHIDA. Uranage into the back breaker scored another near fall, it broke down with KUSHIDA hitting a back breaker clothesline combo. KUSHIDA then hit the Finlay roll, hot the handstand into a moonsault for 2. Jado took KUSHIDA to the floor, KUSHIDA hits misery on Finlay and picks up the win. Jado & Silas Young defeated David Finlay & KUSHIDA @ 8:05 via pin [**¾] Thus was honesty a pretty good match, despite the fact that KUSHIDA was once again portrayed as a complete after thought. Young did really well and felt as if he won over the crowd, and likely earned himself another tour later this year.
– The crowd looks really light with a lot of empties on camera. According to the fine folks on Twitter, Honor Rising tickets were as expensive as G1 Korakuen tickets, not normal Korakuen prices; this was poor planning.
— LARIATOOOO!!! (@MrLARIATO) February 27, 2017
– For the second night in a row, Naito gave Romero some shit during his entrance; Romero dared him to put up the IC Title if he wants to keep barking up this tree. I'd actually be all for that, I bet they'd sell out one of the smaller shows I with them on top, due to LIJ (and especially Naito) being so red hot.
Ryusuke Taguchi, Tiger Mask, Jushin Thunder Liger, Dalton Castle & Delirious vs. Hiromu Takahashi, BUSHI, EVIL, SANADA & Tetsuya Naito: Taguchi does the full Dalton Castle entrance. Some of the young boys (Oka is one of them) dressed as the Boys tonight. This will serve as more build to Taguchi vs. Takahashi. Delirious ran around early, babbling and tagging out. Castle and SANADA went back and forth, SANADA tied him in a knot and then posed like Castle. Tiger Mask and BUSHI in now, Liger and Tiger Mask work some quick tags and we get the typical LIJ breakdown; floor brawl, crowd brawling, some shenanigans, and then BUSHI uses his shirt to choke out someone (Tiger Mask here). LIJ took the heat on Tiger Mask for a while, but he hit the tiger driver on Takahashi and tagged in Taguchi who ran wild with ass attacks, and kept teasing the ankle lock. Great fight spots from Takahashi, selling his fear pf the ankle lock. Takahashi finally hit an overhead belly to belly on Taguchi, sending him to the corner. Castle got the hot tag, went one on one with EVIL, hitting some suplexes, and then Delirious shoved Liger so that he could tag in. Delirious ran wild until it broke down, we got another floor brawl as Delirious grabbed a chair, looking for revenge from yesterday. Delirious went for several pinning combos, but got double teamed by EVIL and Naito; STO by EVIL and that is that. Los Ingobernables de Japon defeated Ryusuke Taguchi, Tiger Mask, Jushin Thunder Liger, Dalton Castle & Delirious @ 10:40 via pin [***¼] They worked a good and fun match, keeping the parts moving and providing a nice mix of action; as expected they used this to build to the Taguchi vs. Takahashi title match.
… #NJPW #njroh pic.twitter.com/2tH2oFJ8S1

— LARIATOOOO!!! (@MrLARIATO) February 27, 2017
War Machine (Hanson & Raymond Rowe) vs. Guerrillas of Destiny (Tanga Loa & Tama Tonga): The Guerrillas wanted no part in this handshake bullshit. These two teams faced off in the WTL with the Guerrillas winning; War Machine were the highlight of that tournament War Machine controlled early, working over Tonga. Loa then got a hot tag, worked over Rowe in the ropes and then with chops and some rapid fire paced double teams. Hanson tagged in, hit the corner clotheslines and broncobuster on both Guerrillas. The guerrillas battled back, hitting the powerbomb/neck breaker combo for the near fall. Rowe hit a pop up powerslam as Hanson hit a suicide dive. Tonga fought off fallout; the Guerrillas then hit top rope head butts and a frog splash for the near fall. War Machine fought off Guerrilla warfare, it broke down into a hoss battle back and forth, Tonga ate a lariat and Rowe took out Loa. Rowe fought off the gun stun, and herc0s Tonga up for fallout and War Machine picked up the big win. War Machine (Hanson & Raymond Rowe) vs. Guerrillas of Destiny (Tanga Loa & Tama Tonga) @ 13:30 via pin [***½] This was a very good tag match, War Machine continues to kill it in NJPW, and paired very well with the Guerrillas, who has certainly improved. I actually think an extended program with these teams would be great. War Machine cut a post math promo, vowing to win the IWGP tag titles when they return, no matter who holds them. The crowd loves these guys.
Tanahashi & Friends (Hiroshi Tanahashi, Juice Robinson & Jay Lethal) vs. Bullet Club (Hangman Page, Yujiro Takahashi & Bad Luck Fale): Jay & Juice controlled early until Page used some shady tactics and tagged in Fale. Fale played monster, destroyed people and then allowed page and Takahashi to beat down poor Juice. Bullet Club took the heat, kept sending Tanahashi & Jay to the floor, and just beat down poor Juice repeatedly. He finally started to put the comeback together, and got the hot tag to Tanahashi. It broke down, Tanahashi and friends ran wild, hitting the assisted sling blade on Page for a near fall. It ended u with Page and Lethal going back and forth, Fale distracted Letha, allowing Page to hit his slingshot flippity clothesline for the big win. Bullet Club defeated Tanahashi & Friends @ 9:40 via pin [**½] This was a really solid match, it just never got out of second gear; the big takeaway is the fact that Hangman Page picked up the big win on Lethal. Lets hope that ROH follows up better on this win for Page than they did after the one over Jay Briscoe last year.
NEVER Openweight Championship: Champion Hirooki Goto vs. Punisher Martinez: Martinez played B-movie monster early, laughing like a movie villain and stomping around clumsily like a mummy. After some back and forth, Martinez took Goto to the floor for some brawling. Back in and Martinez slowly controlled. And then popped up with a jumping spin kick. Goto finally fired up and traded strikes with his larger opponent, throwing bombs and channeling Frye vs. Takiyama; Goto then hit Ushogoroshi and they continued to trade strikes center ring. Martinez took out Goto with the bog boot, hit another spin kick and then corner elbows. Falcon arrow (HE DID THE DEAL) by Martinez got 2. Goto retreated to the floor, and Martinez followed with a big dive. Back in, Martinez up top and he hits the big spin kick off the ropes and covers again for 2. Martinez keeps fighting back, snags Goto for a choke slam, but Goto counters into the GRT and retains. Champion Hirooki Goto defeated Punisher Martinez @ 10:57 via pin [***½] I joked about Martinez looking and moving like a movie monster here, but that actually worked for him, slowly and consistently fighting forward with one purpose. He did well here, better than at any point I have seen him in ROH, and took a match I had no desire to see and made it fun and entertaining; this was very good overall and I could see him picking up a return booking later in the year, possibly for WTL action.
ROH World Championship: Champion Adam Cole vs. YOSHI-HASHI: Adam Cole and his giant lump on his forehead take control early, but HASHI fought back and mockingly poses and screamed out YOSHI-HASHI BAY BAY! HASHI looked to keep control, but Cole dropkicked him to the floor and HASHI sold the knee. Good control by Cole here as they went back to the ring, until HASHI hit the desperation spin kick. HASHI fought off the last shot, countered into a neck breaker and they did a double down. HASHI fired up, hit the rolling neck breaker and chops; the dropkick followed for 2. Cole fought off the powerbomb, hit the enziguri followed by a shining wizard for 2. Cole drops the kneepad, but HASHI counters the shining wizard into a roll up for 2. The shoulder breaker follows, and HASHI covers for 2. HASHI hits the powerbomb and jackknife cover for the near fall. HASHI goes for the senton, but eats knees on the way down. Cole takes the time to monologue, but HASHI locks in the butterfly lock. Long fight by Cole here, they tease him passing out but he gets a foot on the ropes. HASHI fought off the superkick, locked in the sleeper and Cole started to fade; HASHI then hit the back stabber, headed up top. Hits the swanton and that got another near fall. Cole fights off karma, slamming HASHI to the corner and then hitting a pair of superkicks. Cole hits the destroyer, but HASHI kicks out. Cole is pissed, looks to finish him off but HASHI counters the last shot into the roll up for 2. Cole again hits a pair of superkicks, the shining wizard but HASHI kicks out again. Cole finally hits the last shot and retains. ROH Champion Adam Cole defeated YOSHI-HASHI @ 16:35 via pin [***¾] This was another very good match, with Cole getting a lot of time to dominate early before giving HASHI a lot down the stretch; this all worked really well as HASHI's near falls were well done, the crowd bought into them and while he was defeated, he looked good in loss and the crowd bought into him. HASHI's been really good the last year.
CHAOS (Will Ospreay, Kazuchika Okada, Mark Briscoe & Jay Briscoe) vs. Bullet Cub (Nick Jackson, Matt Jackson, Cody & Kenny Omega): Omega and Okada to begin, but Okada is completely dismissing of Omega, wanting Cody in the ring. So now we get mark and Cody to being things, Mark is fired up early, taking control and tagging in Jay. Cody quickly tags out to Nick, so we get some very familiar territory with the Bucks and Briscoes for a bit. Ospreay in, he and Matt do a few fun passes and he then arm drags both Bucks and does the superhero pose. The Bucks catch him on s dive, but he escapes the indie taker and then gets sent to the floor. Bullet Club cackles and celebrates; they then isolate Ospreay in their corner with Cody and Omega working him over. Bullet Club keeps the heat on Ospreay, the crowd loves it as Ospreay counters and sends Nick into his partners and as Ospreay dives for the tag, his partners are pulled to the floor. Superkicks to Ospreay, Omega and Coy keep catching him and setting him up for more as the punishment will continue until morale improves; double teams by the Bucks but Ospreay survives. Omega in now; he continues the heat. Ospreay finally fires up, hitting a stunner and crawls for the tag and then hits the satellite DDT and we get tags to Cody and Okada. The Bucks are in to cut off Okada, Okada fires up and tells then to suck it but Cody hits the disaster kick. Okada counters cross Rhodes into the neck breaker. It breaks down, red neck kung fu by Mark as the Briscoes run wild, we get dives and the cactus Jack elbow follows. Ospreay and Omega go back and forth, Sasuke special from Ospreay and then Cody and Okada fight up top, Ospreay saves Okada and is suplexed to the floor onto the pile. Omega and Okada are alone in the ring, V trigger by Omega connects and looks for the one winged angel, but Okada escapes, superkicks by the Bucks and then Omega hits the snapdragon suplex. TRIPLE Superkicks to Okada, Ospreay in to make the save but Cody cuts him off as it totally breaks down. Dropkick to Omega by Okada, Jay takes Omega up top, superplex, elbow drop by Okada, froggy bow! Rainmaker pose! Omega counters the rainmaker, knee strike follows but Ospreay catches him with the Spanish fly! Falcon arrow by Ospreay (HE DID THE DEAL) on Cody, heads up top, but Cody rolls out of the way of the shooting star press. Spin kick by Ospreay on Cody, but Cody catches the cutter, hits cross Rhodes and Bullet Club wins. Bullet Club defeated CHAOS @ 20:30 via pin [****¼] This was an excellent main event to cap off the two nights of action; it featured great work, tons of fun spots, wall to wall action and a hot crowd throughout. This is everything you want from an all star tag match.
– Omega cuts a promo, proclaiming that they are the best, the Elite. Today they threw a party, and 2017 will be their year together, goodbye and tonight. Interesting no Adam Cole to help celebrate.
– End scene.
– Thanks for reading.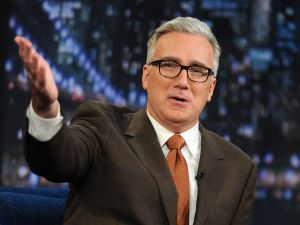 "Byyyyyyyyyyyyyyyyyyyyyye Felicia!"
7.8
The final score: review Good
The 411
Tonight was a really strong show, much better and more well rounded/consistent effort and more enjoyable than night one. They continued the tease of Cole's issues with Bullet Club, Martinez & HASHI had good outings in title match losses and War Machine continues to be great.
legend