Csonka's ROH TV Review 1.18.17
January 18, 2017 | Posted by
Csonka's ROH TV Review 1.18.17
Csonka's ROH TV Review 1.18.17
OFFICIAL RESULTS
– Jay White, Lio Rush, and Donovan Dijak defeated The Rebellion @ 9:50 via pin [***]
– Cody Rhodes defeated Steve Corino @ 5:33 via pin [**]
– Decade of Excellence Tournament: Jay Lethal defeated Jushin Liger@ 10:10 via pin [**¾]
---
– Nigel is on commentary; leave the memories alone.
The Rebellion (Kenny King, Caprice Coleman, and Rhett Titus) vs. Jay White, Lio Rush, and Donovan Dijak: Rush pinned an overconfident Coleman in under a minute a few weeks back, leading to King, Coleman and Titus beating him down. White and Dijak made the save. Jay White, Lio Rush, and Donovan Dijak are the kind of guys they need to be focusing on as they rebuild the company after the exodus of talent, but hey, we have guys like "The New Kingdom." Also, getting Dijak back under contract would be an excellent idea. The faces attacked at the handshake to get some revenge; Dijak tossed fools around for a while but the Rebellion took the heat on Rush. I find the Rebellion to be perfectly fine once they get into the ring, King and Titus still have some great teamwork and timing it's just when they talk and do too much "gimmick work," that's where they lose me. Rush got the diving hot tag to White, he ran wild with a really good hot tag, hitting a high cross on King for a near fall. They worked through the break, and when we came back Rush got the tag, picked up the pace and hit a series of dives. Triple dives by the faces, they are fired the fuck up. It broke down into the big move buffet, the Rebellion finally cut off Dijak but he survived their triple teams, hit the choke breaker on Titus. White took out Caprice Coleman, Rush hits the splash off of Dijak's shoulders and then Dijak finished Coleman with a moonsault. Jay White, Lio Rush, and Donovan Dijak defeated The Rebellion @ 9:50 via pin [***] This was a good, and more importantly really fun way to open the show. The faces were unified and fired up as they looked to get revenge for their buddy and worked together to win. Get Jay White, Lio Rush, and Donovan Dijak in the trios title mix yesterday.
– But this isn't over, because the Rebellion laid out White post match, but let Rush alone as they had wanted him to join them. Chris Sabin made the late save.
– We get a video package for TV Champion Marty Scurll. Good video package; he'll be on TV next week.
Cody Rhodes arrives and says that he and the fans have gotten off on the wrong foot, claiming that this is the Ring of Mediocrity. He instructed Kevin Kelly to tell them he wrestled in Japan, and adds that he's only here because he's contractually obligated to be. Cody has someone removed for saying something about Brandi, and asks if we want to see her. He says that we don't deserve to see her. Cody then demands that the fans to buy his new shirt, follow him on Twitter and take their pictures because he is only going to be in the ring for a few seconds. Cody says the fans must love seeing a star that hasn't faded, bringing out Steve Corino. Kevin Sullivan, Whitmer and Punishment Martinez then appear on the stage. Cody brings up Corino disrespecting Dusty in this building back in 1999. Corino told Dusty to look into his eyes when he said that he didn't' t respect him back then, so Cody does the same to him. Corino says that Dusty was his hero, and that The American Dream paved the road that he is currently on. Cody mocks Corino for calling himself the "King of Old School." Corino explains the story Kevin Sullivan told him about Genghis Khan; Khan had two sons and one needed to be sacrificed. Corino then offers Cody a choice, and that was sacrificing himself or his brother. Cody slaps him and they brawl.
Cody Rhodes vs. Steve Corino: Post break, they brawled on the floor with Corino in control. Kelly explains that Corino has joined with Sullivan, embracing his evil. Cody does some Stardust poses, hits an uppercut and takes control. Slow back and forth, Cody mists Corino with water and then chop blocks the knee. Corino fired up, hitting the flip, flop and fly and then pointing to the sky. Package piledriver by Corino, he then gets the golden spike and the ref stops him, Cody low blows him and hits the disaster kick, Cody then hits the elbow drop for the win. Cody Rhodes defeated Steve Corino @ 5:33 via pin [**] This was perfectly solid, like most of Cody's indie run. Corino being used to put him over on the way out works and even ties it into the wacky Sullivan angle (including Dusty's longtime feud with Sullivan) and Corino's past issues with Dusty in ECW. The post match was also good follow up to Final Battle.
– Post match, Jay Lethal attacks and runs off Cody.
– After the commercial, we get a replay of Cody's victory. Lethal says Cody had to come to Lethal and his home to prove himself. Cody knows he has to come to ROH to test himself, but so far Cody has failed because he is nothing but smoke and mirrors and does not belong. But before Lethal can deal with Cody, he has to get past Liger so he can earn a title shot.
Decade of Excellence Tournament: Jushin Liger vs. Jay Lethal: Liger's music kicks all of the asses. Lethal controlled right away, taking Liger to the corner and laying the boots to him. Liger looked to fire back, but Lethal cut him off right away. Lethal hits the springboard dropkick, sending Liger to the floor. Lethal then hit a trio of suicide dives, and they did a countout tease. Liger fought back in the ring, cutting off Lethal on the top and laid in chops. Liger hit the back breaker, sending Lethal to the floor and following with the cannonball. They worked through the break, and post break Lethal hit the Lethal combination. Lethal hit a reverse Finlay roll into the crossface. Lethal kept control, heading up top but the elbow drop was countered into a cradle. Palm strikes by Liger, RANA off the ropes and the cover gets 2. Lethal escapes the brainbuster, lethal injection and Liger is done. Jay Lethal defeated Jushin Liger@ 10:10 via pin [**¾] This was a pretty good match, they worked well together but the homestretch really lacked drama as I never thought that Liger could win. They never made me believe, it was missing that special something to get me emotionally attached.
– Jay Lethal, Jay Briscoe, Christopher Daniels and Chris Sabin have moved on in the Decade of Excellence Tournament.
– End scene.
– Thanks for reading.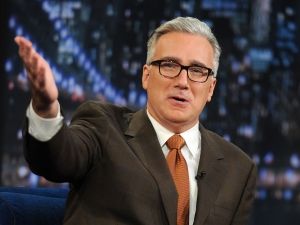 "Byyyyyyyyyyyyyye Felicia."
6.7
The final score: review Average
The 411
This was a really solid and easy to watch show, but the issue with ROH TV remains; it's fine, rarely bad, but you just get the feeling that nothing all that important is happening I liked the opener, Cody & Lethal did good promo work and we have the final four set in the Decade of Excellence Tournament. I just hope that they can get some momentum heading into the 15th anniversary PPV.
legend