Csonka's ROH TV Review 11.10.16
November 10, 2016 | Posted by
Csonka's ROH TV Review 11.10.16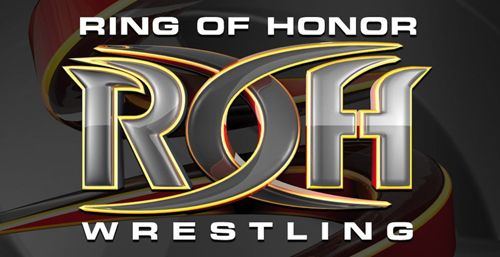 Csonka's ROH TV Review 11.10.16
OFFICIAL RESULTS
– Michael Elgin defeated Toru Yano @ 9:10 via pin [*½]
– Proving Ground Match: Dragon Lee defeated Bobby Fish @ 9:55 via pin [**½]
– First Round Match in the Six Man Tag Team Tournament: The New Kingdom defeated Bullet Club @ 13:40 via pin [**½]
---
Toru Yano vs. Michael Elgin: This was filled with the usual Yano bullshit, only longer than usual. He tried to stay way, begged off, called for the break and undid the turnbuckle pad and beat on Elgin with it. They worked through the break, Yano got way too much of a heat segment here, it wasn't very good and was quite boring. Elgin fought back with clotheslines and a falcon arrow (HE DID THE DEAL!) but Yano kicked out. Yano tried to pull Elgin's hair, but since Elgin is bald, he had to go after the beard. Elgin then undid the buckle pad, beat Yano with it and then Yano sent Elgin to the exposed buckle. Yano then got the low blow and cradle for 2. Elgin hit snake eyes on the exposed buckle and then a lariat for 2. The Elgin bomb finished it. Michael Elgin defeated Toru Yano @ 9:10 via pin [*½] This was every Toru Yano match ever, only longer. I have watched enough Yano matches for three lifetimes
– We get a video, featuring Bullet Club's recent beat downs on Fish and O'Reilly.
Proving Ground Match: TV Champion Bobby Fish vs. Dragon Lee: If Dragon Lee wins this proving ground match he will receive a TV Title Shot. Fish's ribs are all taped up to sell the Bullet Club beat down. They did some grappling early, leading to Fish taking a powder. Back in, Lee worked arm drags as Fish sold the ribs. They again did some grappling; Lee then landed a kick to the ribs, and followed with a RANA and a suicide dive. They took a commercial break, and post break, Fish hit a suplex and covered for a near fall. Lee then hit a German suplex, and then a series of suplexes as the ref checked on Fish, teasing an injury stoppage. Fish then worked a series of kicks, but Lee then worked an STF. Fish made the ropes and Lee kept attacking the ribs. Fish tried for a suplex, but failed due to the ribs. Lee then got a roll up for the win. Dragon Lee defeated Bobby Fish @ 9:55 via pin [**½] This was a technically sound match, playing off of Fish's rib injury, but failed to showcase what Lee can do.
– Fish has to defend against Adam Page next week.
First Round Match in the Six Man Tag Team Tournament: Adam Cole, Nick Jackson, and Matt Jackson vs. Matt Taven, Vinny Marseglia, and TK O'Ryan: The introduction of the New Kingdom, particularly, Vinny Marseglia, and TK O'Ryan fell completely flat. Commentary treated them as known commodities, "We know who that is" and introduced hen with the charisma and energy of a funeral director. The best thing about Taven being back in the ring is that he's no longer doing commentary and failing to get "Melvins" over as an insult. But I guess that's the material you get when skimming urban dictionary at 2AM. Matt Taven looks like he bought a Kenny Omega cosplay kit at the Dollar tree. Also I love the Dollar Tree, great prices on spices and Kosher Salt. Everyone brawled to begin. After a commercial break, Bullet Club hit apron bombs on the kingdom and then did the Terminator gimmick and hit dives. Bullet Cub isolated Marseglia and took the heat, it got really sluggish as the Kingdom made their comeback, it wasn't bad but lacked intensity. This is their big debut and you'd think they'd be trying to wow the audience. Take all the fun, sense of urgency and intensity of a normal six-man involving the Bucks and you have this match. Nick finally got the tag to almost no reaction, and we took another commercial break. Post break, Taven and former Kingdom teammate Adam Cole finally faced off. In theory this was a big moment, largely met with apathy. Cole attacked the knee of Taven and then hit a shining wizard. It broke down, Taven countered the last shot and hit a neck breaker. The Kingdom then completely blew a triple team powerbomb spot, the Bucks fired away with superkicks, Cole went for the destroyer, which came off poorly as Taven didn't do his part. He tried another, which also looked bad. Bullet Club teased a double Meltzer driver, but Marseglia cut off Nick and then we got low blows. Twven hit the climax on Matt and Marseglia hit a swanton for the win. The New Kingdom defeated Bullet Club @ 13:40 via pin [**½] This was a completely average and lackluster main event on every level, worked more like a house show match and did nothing to make the Kingdom feel important. In theory, beating Bullet Club should have felt bigger, but the action never reflected that. I kept waiting for the action to pick up and get interesting, but it never did. This was fine, but the New Kingdom already feels like a cold act.
– End scene.
– Thanks for reading.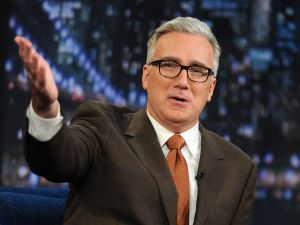 "Byyyyyyyyyyyyyye Felicia."
6.0
The final score: review Average
The 411
This was a completely average and skippable show. Move along, nothing to see here.
legend