Csonka's ROH TV Review 12.14.16
December 16, 2016 | Posted by
Csonka's ROH TV Review 12.14.16
Csonka's ROH TV Review 12.14.16
OFFICIAL RESULTS
– Deonna Purrazzo defeated Candice LeRae @ 10:40 via submission [***]
– Veda Scott and Kennadi Brink defeated Sumie Sakai and Faye Jackson @ 7:35 via submission [*]
– Mandy Leon defeated Jessicka Havok @ 6:55 via pin [**]
– Kelly Klein defeated ODB @ 13:00 via referee stoppage [**½]
---
– ROH is reportedly going to step up their game in regards to Women of Honor, and have reportedly signed several women to deals. I'll believe it when they become a regular part of TV and or get a spot on an ROH PPV. They smartly ran some introductory videos before the match.
Candice LeRae vs. Deonna Purrazzo: There is a lot of buzz around Purrazzo, she's been hustling and working everywhere (TNA, WWE, ROH) and is about to tour with STARDOM in Japan. LaRae is the wife of Johnny Gargano and likely best known for her PWG work. This was a basic, straightforward and good match for what it was (face vs. face). LaRae sent Purrazzo to the floor and followed with a suicide dive. Back in, Purrazzo made her comeback and sent LaRae to the floor, and LaRae sold the arm, setting the stage for Purrazzo to work the arm for her arm bar finish. After the commercial break, Purrazzo was focused on the arm and worked a solid heat. LaRae fought back with a jawbreaker and forearms, before hitting the double stomp for a near fall. Purrazzo then hit rolling suplexes, LaRae then hit a series of suplexes, but Purrazzo hit the Russian leg sweep into the arm bar, LaRae gets the ropes but Purrazzo fights her off and survives two superkicks, and scores with the arm bar and LaRae taps. Deonna Purrazzo defeated Candice LeRae @ 10:40 via submission [***] Good match overall, they kept a nice pace and Purrazzo seemingly improves each time I see her. Despite this being face vs. face and the live crowd not really having a side to attach to, they actually sounded as if they cared as opposed to the last time we got a W.O.H. show.
– No introductory videos for the next match.
Kennadi Brink and Veda Scott vs. Sumie Sakai and Faye Jackson (with Solo Darling): It's a shame Scott has left ROH just when they are seemingly going to get serious with the women. Scott & Brink were the heels here. Jackson is an ROH school student, Darling was going to work the show, but is still recovering from a knee injury. Jackson tried to use her size early, she then tried to use hip tosses, and then Sakai slammed Brink into Jackson's ass. Sakai huts the cutter on Brink, hits a missile dropkick and covers for 2.Cheap shot by Scott allows Brink to take the heat. They double team Sakai for a bit, Scott & Sakai worked well together, Brink tagged in and used her power advantage and slammed Scott onto Sakai. Sakai escaped the package piledriver and got the hot tag to Jackson, who sloppily ran wild, using her ass based offense. She then hit the chocolate thunder splash, but Brink made the save. It broke down, miscommunication for Scott and Brink; Sakai hit a senton for a near fall. Brink hit a side effect on Jackson and then the anaconda vice and Jackson tapped. Veda Scott and Kennadi Brink defeated Sumie Sakai and Faye Jackson @ 7:35 via submission [*½] This was not good, Jackson is extremely green and needs a ton of work. She tries, I will give her that, but is not ready for TV, this felt all over the place.
– We get a video package, highlighting Mandy Leon's issue with Taeler Hendrix; Hendrix sent Havok after Leon.
Jessicka Havok vs. Mandy Leon: Leon showed she was nervous, but charged Havok, trying to show no fear. Leon kept charging, but Havok dropped her with the shoulder block; Leon then hit knee strikes but Havok hit the wheelbarrow slam and we went to the commercial. Post break, Havok worked the heat, tossing Leon around until Leon hit the head scissors and then applied a sleeper. Havok fought it off, slammed Leon to the corner and then hit the back breaker and lariat combo. Havok hits the beautiful disaster, but then pulled Leon up at 2. Havok then got a chair, Purrazzo arrives to take the chair away and Leon rolls Havok up for the win. Havok lays them both out with chokeslams. Mandy Leon defeated Jessicka Havok @ 6:55 via pin [**] I keep waiting for Havok to impress me, and I have watched her in several companies but she comes off as a generic monster. She's big, but lacks aggression (outside of random yelling) and her matches largely just exist to me.
Kelly Klein vs. ODB: After some basic back and forth, they brawled to the floor, where Klein got posted and tossed into the barricade. ODB is using Klein's tactics against her as Klein has been bullying her opponents, and going undefeated, for the lat year. ODB is actually taking the fight to her, putting Klein on the defense, which she's not used to. Post break, Klein grounded ODB, working the neck and grounding her and taking the heat, while looking for repeated covers. ODB low-bridged Klein on a charge, took a drink from her flask and laid in forearms. ODB fired up with more forearms, and ODB worked the dirty dozen and Thesz press. Klein countered the TKO, hit the German and then northern lights suplex for the near fall. ODB made the comeback, hit the spear and that got 2. Klein then countered the sack of shit slam, locked in the guillotine (which she has beaten all of her opponents with) and we get a referee stoppage. Kelly Klein defeated ODB @ 13:00 via referee stoppage [**½] ODB is far from my favorite, but she has a name and gimmick people know so using her to put over Klein strong like this was a great use of her. The match wasn't bad, and the decision was the right one as Klein chokes her out. The pairing came off as very odd, with ODB being so over the top and Klein coming off as more of a "real fighter" in presentation.
– End scene.
– Thanks for reading.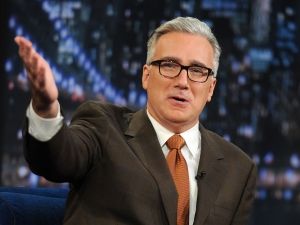 "Byyyyyyyyyyyyyye Felicia."
6.0
The final score: review Average
The 411
This was solid, but unspectacular show. It came off more organized than the last attempt at an hour of Woman of Honor, which I believe as just four matches they had taped and cobbled into an hour of TV. They tried to get some personalities over, set up top faces (Leon & Purrazzo) and top heels (Hendrix & Klein). Hopefully this will be a positive first step into doing something of substance with the Woman of Honor project.
legend