Csonka's ROH TV Review 3.15.17
March 16, 2017 | Posted by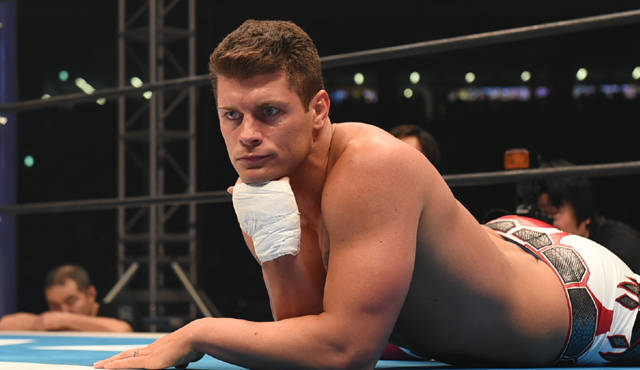 Csonka's ROH TV Review 3.15.17
Csonka's ROH TV Review 3.15.17
OFFICIAL RESULTS
– Proving Ground Match: The Young Bucks defeated Coast to Coast @ 7:00 via pin [**¾]
– Top Prospect Tournament Match: Kurt Stallion defeated Preston Quinn @ 7:10 via pin [*½]
– Dalton Castle defeated Jonathan Gresham @ 4:45 via pin [**½]
– No DQ/No Countout Match: Punishment Martinez & BJ Whitmer defeated War Machine @ 10:25 via pin [***]
---
The Young Bucks vs. Coast to Coast (Leon St. Giovanni & Shaheem Ali): This is a "Proving Ground Match," if the challengers win, they get a tag team title shot. And this is the bitch of the ROH taping schedule, the Bucks arrive as the champions, but they of course lost them at Manhattan Mayhem earlier this month. Alex Shelley is out to do commentary; he does nice work and actually makes it a point to put people over. Solid back and forth stuff to begin, with the Bucks quickly taking control and sending Coast to Coast to the floor. The rise of the Terminator dives got cut off, and LSG hit a wild 450 to the floor, wiping out the Bucks. Coast to Coast ran wild, hitting double teams as we took a break. Post break, the Bucks made a comeback and it broke down with Coast to Coast hitting stereo cot to cost dropkicks for a near fall. The Bucks made the come back, hitting superkicks and an assisted sliced bread. The Bucks have had enough of this bullshit, hitting superkicks and a 450 from Nick and that was that. The Young Bucks defeated Coast to Coast @ 7:00 via pin [**¾] I really like these short matches with the Bucks working undercard teams; they are short, fun and energetic.
– Post match, the Bucks laid out Ali with a twist of fate and swanton, sending a message to the Hardys.
– We get a video history on Lio Rush and The Rebellion. Rush then cut a promo, noting that the Rebellion are children that don't know what they want to be. They don't know who they are dealing with and he taught them a lesson last week. Kenny King arrives, and calls Rush a piece of garbage, saying that they gave him a shot. King says he's been in this business for 15 years, and after next week, everyone will know that he out the hush on Lio Rush.
Top Prospect Tournament Match: Kurt Stallion vs. Preston Quinn w/Andy Vineberg: Quinn attacks before the bell, laying in elbows and lefts. Quinn picked up the pace, fired back and hit a running double stomp for 2. Vineberg trips up Stallion, allowing Quinn to take control. A brain buster connected and the cocky cover got 2. Elbows by Quinn followed, and then the shock treatment. Quinn was slow to follow up, stallion tried to battle back with strikes and a head butt. Stallion hit the Okada neck breaker across the knee, but Quinn cut him off with a slap and piledriver. Quinn again took his time, went to the second rope and missed the elbow drop. Stallion hits a diving head butt for the win. Kurt Stallion defeated Preston Quinn @ 7:10 via pin [*½] I am not sure what was worse, Quinn's stupid/overconfident heel act or the faux, over the top enthusiasm from the commentary team. This was not good.
– Cody is here to cut a promo. Adam Page gives Cody his noose as a gift; Cody gave a history lesson, noting that he will bring a cowbell that has been in the Rhodes family for 40-years to attach to the rope. Cody challenges Lethal to a Texas bull rope match at Supercard of Honor. It was fine, but Cody too often feels like he's "playing villain" a bit too much.
Jonathan Gresham vs. Dalton Castle w/The Boys: Gresham tried to outwrestle Castle to begin, Castle used his size and power advantage to battle back and cut Gresham off. Gresham attacked the arm, smooth work as usual from Gresham, frustrating Castle. Castle got the takedown with a single leg, but Gresham attacked the arm to avoid the gut wrench suplex. Castle then muscled around Gresham, hit a charging knee and looked for bangarang, but Gresham escaped, and rolled into a crucifix for a near fall. Gresham hit a RANA, sending Castle to the floor and the followed with a knee strike off of the apron. Back in the ring, and Castle quickly cut him off, catching the high cross and hitting banagarang for the win. Dalton Castle defeated Jonathan Gresham @ 4:45 via pin [**½] Castle has a title shot at Supercard of Honor, so he should have won here. This was a solid but basic match, I wish ROH saw more in Gresham, unfortunately he's just a guy coming in and putting on good performances.
– Marty Scurll promises to retain the TV Title at Supercard of Honor.
No DQ/No Countout Match: Punishment Martinez & BJ Whitmer vs. War Machine (Hanson & Rowe): They went wild early, as War Machine attacked during the entrances, isolating Martinez. Back at ringside they brawled, good aggression with Rowe and Martinez working into the ring. You know War Machine was a good team, but have shown improvement since working the NJPW WTL, where they had a chance to shine. They ran wild on the floor, simply decimating their opponents before it went back to the ring. Whitmer hit a smash mouth to the head of Hanson with the chair, which will upset some folks. I don't mind the smash mouth toss, it's the head shots via baseball bat like swings I can do with out. They worked through a break, Martinez hit a leg lariat off the top as Whitmer hit a German. Whitmer and Rowe traded strikes center ring, but Rowe cut him off and Martinez then hit a superman punch, allowing Whitmer to hit the XPLODER for a near fall. Hanson and Rowe made the come back, hitting a toss up powerslam on Martinez; Hanson wiped out Whitmer with a suicide dive. Hanson brought a table in the ring, Whitmer fought them off, raking the eyes and escaped fallout and brawled to the floor as Martinez wiped them all out with an over the post dive. Back in an Hanson cut off Martinez up top, but Martinez fought back and CHOKESLAMMED HANSON OFF THE TOP THROUGH THE TABLE! That'll do it. Punishment Martinez & BJ Whitmer defeated War Machine @ 10:25 via pin [***] Good main event, with big guys trying to kill each other, doing some impressive moves and playing well to the stipulation. While I feel that they desperately needed to get Martinez away from Whitmer, it felt silly for them to win and then shoot the breakup angle. Martinez has had a strong early 2017, delivering against Hirooki Goto at Honor Rising and in the fun multi-man at the PPV. He has shown that he has a ton of upside.
Post match, Martinez turns on Whitmer and lays him out with a chokeslam.
– End scene.
– Thanks for reading.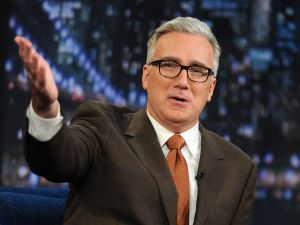 "Byyyyyyyyyyyyyye Felicia."
6.2
The final score: review Average
The 411
Like most post PPV shows, this show felt a bit worthless at times. But the wrestling was largely pretty good and they did some promotion for Supercard of Honor, which is their next major show.
legend