Csonka's ROH TV Review 4.05.17
April 5, 2017 | Posted by
Csonka's ROH TV Review 4.05.17
Csonka's ROH TV Review 4.05.17
OFFICIAL RESULTS
– Ray Rowe defeated Davey Boy Smith Jr @ 11:02 via pin [***]
– Top Prospect Tournament Match: Josh Woods defeated Brian Milonas @ 9:30 via submission [**]
– ROH TV Title Match: Champion Marty Scurll defeated Kenny King @ 13:10 via submission [***]
---
– We get highlights from after last week's main event, where Adam Cole fires the Young Bucks from Bullet Club. They call bullshit and say that not only have they been there longer, but that they brought him in and that only one man can make that call and call himself ELITE, and that is Kenny Omega. The drama continues.
Davey Boy Smith Jr. vs. Ray Rowe: These guys tagged (forced to due to Archer's injury) together at the 15th anniversary show, but couldn't stay on the same page an ended up brawling. Smith attacks before the bell, targeting the knee of Rowe. Smith then slammed Rowe to the table knee first; Kevin Kelly did a good job on commentary, bringing up Smith competing in catch wrestling commotions, and being a student of studying joint manipulation. Smith locked in the figure four around the post and we then took a break. Post break, Rowe tried to fire up with strikes and teased a suplex, but Smith attacked the knee, working some slick submissions. Smith keeps staying one step ahead, and then traded strikes with Rowe, who got angry. Rowe managed a desperation German suplex for the near fall. Rowe is slow to follow up due to the knee, but managed to counter a corner charge with an STO. Smith sidestepped the shotgun knees and hit the Saito suplex for 2. Smith kept attacking, hitting the sitout powerbomb for two, and rolled for a knee bar but Rowe escaped, hit a knee strike and then hit dead Rowe for the win. Ray Rowe defeated Davey Boy Smith Jr @ 11:02 via pin [***] This good overall, with Smith coming across as a breath of fresh air as a singles act in ROH; his mix of power and submission work was strong and they were building a really good match until Rowe completely dropped selling the knee work, which killed what had been a major part of the match.
– Marty Scurll cut a promo, and ever so politely said that Kenny King ain't shit.
– Kenny King vowed to win the TV title tonight.
Top Prospect Tournament Match: Josh Woods vs. Brian Milonas: Woods tried to work his MMA styled offense, but Milonas cut him off with his size and just over powered him. Woods managed an arm bar in the ropes before battling back with knee strikes. Milonas cut him off and hit a side slam for 2. Post break, Milonas keeps the heat and stops a sunset flip with an elbow drop. Woods countered a slam, hit forearms and a jumping knee strike, but then ran into an overhead belly to belly for 2. Woods managed a triangle choke, but Milonas escaped and powerbombed Woods to escape. Milonas followed with a corner splash, missed a second and Woods hit a knee strike and head kick or the near fall. Milonas cut off a springboard knee with a lariat and then hit his fall back splash for 2. Woods avoided a charge and hit a German and then the ankle lock for the win. Josh Woods defeated Brian Milonas @ 9:30 via submission [**] This was a solid match, suffering from a largely dead crowd, and too much repetition, and the feeling that it was longer than it was.
– We see video of Bully Ray's debut at Manhattan Mayhem. The Briscoes cut a promo about their new pal Bully Ray saving the day. The Kingdom defends the six-man titles next week against Bully and the Briscoes.
– We then see Kazarian winning a TV title shot at the 15th anniversary PPV.
– Kazarian joins commentary for the main event.
ROH TV Title Match: Champion Marty Scurll vs. Kenny King w/Caprice Coleman: Scurll looked to ground the quicker man to begin, grappling right away. King looks to battle back, but Scurll easily escapes with a series of slick counters. Post break, Scurll lays in the chops and King fires back, stunning Scurll off the ropes. Scurll quickly fights back, hitting the kick from the apron and then a superkick on the floor. Back in and Scurll lays the boots to King, but King hits a sunset flip for 2. Scurll goes after the arm right away, once again grounding King. King manages to counter, hits a jumping kick and then lays in clotheslines. The spinebuster follows for a near fall. Post break, Scurll clips the leg, hits the brainbuster and covers for 2. The piledriver follows and that gets a near fall. They trade strikes, Scurll then superkicks the knee, blocks a kick, but King gets a cradle for 2. They battle to the corner and King hits an enziguri and then Scurll goes after the chicken wing. King escapes in the ropes, and King sends him to the floor and hits a plancha before spearing him to the barricade, back in and King hits the blockbuster for 2. Scurll the hits the finger break spot, locks in the chicken wing and King taps. Champion Marty Scurll defeated Kenny King @ 13:10 via submission [***] This was a good, but slightly disappointing main event. Scurll's recent title matches, on both PPV & TV have been really great and this lacked compared to those, with King never feeling as if he had an actual chance to win.
– End scene.
– Thanks for reading.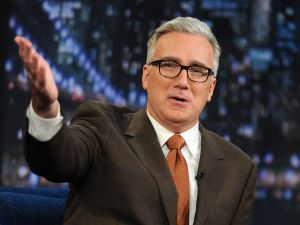 "Byyyyyyyyyyyyyyyyyyyyyye Felicia!"
5
The final score: review Not So Good
The 411
As far as the wrestling goes, this is a pretty good show. But unfortunately, ROH quality control was asleep at the wheel and the TV vs. PPV/special events taping schedule but them in the ass. They hyped a six-man title match for next week, but that's already spoiled because Bully & The Briscoes already defended on April 1st at Supercard of Honor against Bullet Club. And then, they spent the entire main event hyping up Kazarian as the next TV Title contender, but he lost on April 1st at Supercard of Honor against Punishment Martinez. I felt that this stuff hurt the show and made it feel rather worthless.
legend